WWE WrestleMania 28: WWE Hall of Fame 2012 Class Primer for Younger/Casual Fans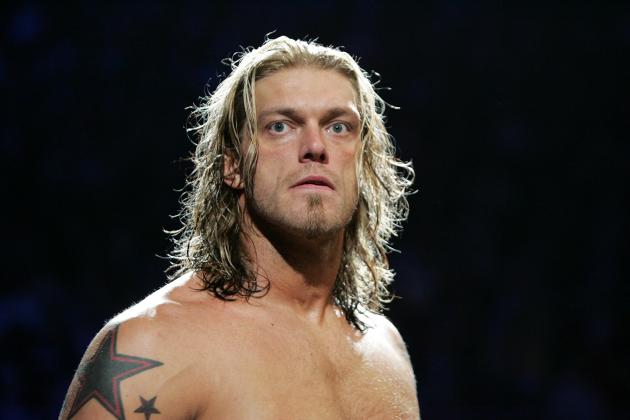 Gaye Gerard/Getty Images

This Saturday night, WWE will present the ninth annual WrestleMania weekend Hall of Fame ceremony. While the Hall was started in 1993 to induct Andre the Giant shortly after his death and a small induction ceremony took place annually from 1994 to 1996, it went on hiatus until the weekend of WrestleMania 20 in 2004.
Since then, the night before WrestleMania has been reserved to honor various pro wrestling legends for their contributions both in and outside of WWE. Attending the inductions has become a major part of the in-person WrestleMania weekend.
Anyway, knowing that we have a very wide audience here at B/R that includes a number of younger and relatively casual fans, I figured it would be fun to go over the this year's inductees and explain their historical significance to those who might not be familiar with some of them. Having said that, even if you're familiar with all of the inductees, I have a ridiculous assortment of trivia in my head, so you may still learn something.
Let's get on with it!
Begin Slideshow

»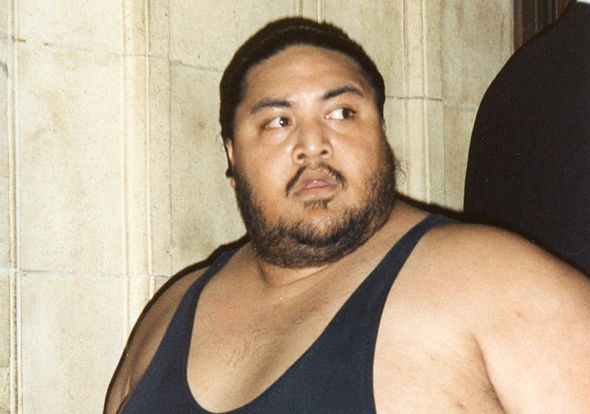 Yokozuna (Photo by Mandy Coombes)
A member of the legendary Anoa'i family of Samoan wrestlers led by his uncles, Afa and Sika, Rodney Anoa'i started wrestling in the mid-'80s under the name Kokina, which he'd use for the next six years in various forms. While bigger than many of his famiy members, he was a very agile super-heavyweight and became a relatively successful, well-traveled wrestler pretty quickly.
Six years into a career that had taken him through just about every remaining regional American promotion and major foreign offices New Japan Pro Wrestling and Mexico's UWA, he signed with WWE. After some non-televised matches in a team with cousins Samu and Fatu (better known as Rikishi), they parted ways as he was repackaged as Yokozuna, a "Japanese" sumo champion and protege of Mr. Fuji. It has been reported that it was requested he gain weight to portray the character more credibly, which he did, easily packing on at least 100 pounds.
He got a fast monster push, as just a few months after his debut, he "injured" Jim Duggan and won the 1993 Royal Rumble/the right to a main event title shot against Bret Hart at WrestleMania. In an odd series of events that took place due to a series of strange political machinations involving Hulk Hogan, Yokozuna:
- Defeated Hart for the title due to interference from Fuji, becoming the youngest champion in company history at that point.
- Lost the title to Hogan a few minutes later in an impromptu match.
- Regained the title a few months later (again thanks to outside interference, this time from an photographer's exploding camera) at the inaugural King of the Ring pay-per-view after Hogan's return bombed.
When WWE tried to make Lex Luger their new Hogan, Yoko was his foil. With Luger not winning the title in his "one and only" shot, Hart was the challenger at live events in a memorable series of cage matches that probably included the best bouts of the champion's career, as his incredible timing, bumping and selling were on display throughout. When the Luger experiment failed, Hart won the title back at WrestleMania 10.
Anoa'i's weight was sliding out of control, causing him to wind more easily. He took some time off in late 1994-early 1995 and returned as Owen Hart's mystery tag team partner at Wrestlemania 11 to dethrone champions The Smoking Gunns. They were a fun team, but Hart had to carry things more and more, as his partner's bad habits that started during his original main event push caught up to him.

A turn to the baby face side of the roster in 1996 was entertaining for a variety of reasons, both unintentional (WWE quietly admitted he was an American of Samoan descent) and otherwise (he was a very good talker, something that's not really remembered now). Still, he continued gaining weight and eventually failed the New York State Athletic Commission's physical.
WWE stopped using him at that point, but kept him under contract and paid for treatment in Duke University's weight loss program. In 1997, while he was trying to get healthy, then-popular wrestling writer Al Isaacs reported that Yokozuna would be joining Bret Hart's "Hart Foundation" stable. Over and over, even once it became clear there was nothing to the rumor.
It turned into one of the more enduring running jokes in Internet wrestling fandom, which is still used regularly to this day. If you see a reference to "Yokozuna joining the Hart Foundation," then it's the joke about a rumor being obviously false, repeated in spite of being obviously false, or a writer's penchant for publishing baseless rumors.
After failing to get into anything resembling reasonable shape (and according to some reports at the time, gaining weight back), Anoa'i was released in 1998. He became a prominent fixture on the independent circuit, including participating in main event of October 1999's infamous "Heroes of Wrestling" pay-per-view event.
He passed away in 2000 in Liverpool, England while touring there. The cause of death was pulmonary edema. He weighed 680 pounds at the time of his death, and some fans blame WWE for his deterioration since they reportedly encouraged his initial weight gain in exchange for a top spot.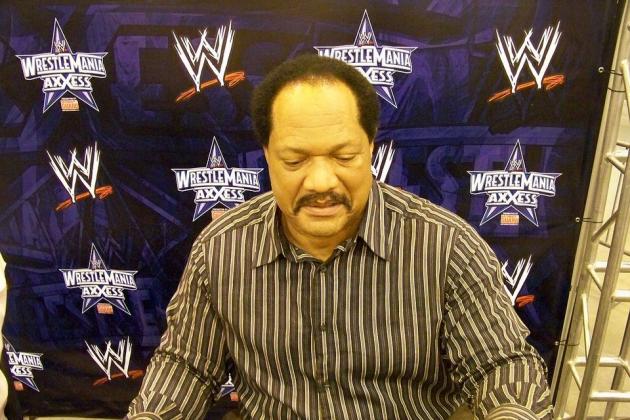 Ron Simmons (Photo by Mark Hodgins)
Best known in "the real world" as one of the greatest football players in the history of Florida State University, Ron Simmons had an an interesting 17-year pro wrestling career. Most notably, he is probably the wrestler most prominently branded "the first black world heavyweight champion."
He broke in to wrestling in the dying days of Championship Wrestling from Florida alongside fellow football play Dewey Forte. When headliner Lex Luger left for a big-money deal with Jim Crockett Promotions, they were expected to take his place. It didn't quite work out that way, as Crockett took over operations of the Florida office a few months later and sent Simmons to the UWF, a promotion he bought from Bill Watts.
With Crockett's roster overflowing, Simmons was lost in the shuffle. In the next two years, he didn't really do anything of note aside from team with Eddie Gilbert in the United States Tag Team Title Tournament in late 1988. They made it to the finals, losing to The Fantastics in a great match that opened the Clash of the Champions 4 live special on TBS. Speaking of TBS, they had just bought the promotion from Crockett.
Simmons floundered for several more months. In a demonstration of Pro Wrestling's Law of Conservation of Black Dudes (TM), he teamed with Ranger Ross, turned on him and joined forces with Butch Reed, because every black guy in the company had to be either teaming or feuding with each other.
Then, he and Reed disappeared from TV for several months. Coincidentally, a masked team consisting of two muscular black men named "Doom" showed up in their place to feud with the Steiner Brothers.
For the first few months, they were a flop. Their identities were the worst-kept secret in wrestling, and they had trouble adjusting to the masks, so their wrestling suffered. In the round robin tournament at Starrcade 1989, they were the only team to lose every match they were in. After losing their masks to the Steiners in February 1990, a lot changed.
Doom was no longer saddled with a joke of a gimmick and their frustrating masks; plus, they swapped manager Woman (the late Nancy Benoit) for Teddy Long. Their work dramatically improved, and after winning the World Tag Team Titles from the Steiners in a great match, they dominated the division for the next year. They split after losing the titles, and Reed left the company.
Simmons, now a baby face, drifted back and forth between the mid-card and brief main event runs.
Then, in 1992, Bill Watts was hired to run the company.
While we can argue all day about what Watts felt about minorities, he still pushed more black wrestlers than anyone else. Between the success of the Junkyard Dog in his own promotion and his desire for a realistic product leading him to conclude that it made wrestling look bad to have black men woefully underrepresented compared to other sports, he felt it was something to had to do. In WCW, Simmons would become his project.
In a masterfully-booked episode, World Wide Wrestling taped in Baltimore (a city with a large black population), Jake Roberts debuted by laying out Sting, who was scheduled to get a title shot at Vader. Watts promised a title match, so a drawing was held, which Simmons won. He quickly beat Vader for the title in one of the most emotional moments in WCW history, highlighted by a young fan jumping up and down at ringside.
In spite of a huge push that included a press conference at CNN Center about "the first black world heavyweight champion" (I won't even start to get into why that's not true right now), the run flopped, as he wasn't really fed any top heels. He lost the title back to Vader at the end of the year, and tainted by the failure of his run on top, didn't really do anything else of note for the rest of his WCW run, which ended in early 1994.
He worked in ECW and some other places for awhile, but didn't do much until going to WWE in 1996. Initially, he was gladiator Faarooq Assaad (though his real name was mentioned during his debut), managed by Sunny in a desperate attempt to draw heat by making a white woman his manager (again, as this was the intention with Doom). He quickly dropped Sunny to form Nation of Domination, a take-off of the Nation of Islam.
The Nation eventually splintered into three racially-segregated groups: The black Nation, the Puerto Rican Los Boricuas and white bikers the Disciples of the Apocylpse. It was an incredibly uncomfortable feud that was dubbed "faction warfare" (really) on TV, though a pay-per-view event during the period was subtitled "Gang Wars."
When he turned face and was kicked out of the Nation by The Rock, Simmons was aimless yet again. After a good year or so of nothing, he was teamed with Bradshaw (the former Justin Hawk Bradshaw/Blackjack Bradshaw and future John Bradshaw Layfield) as The Jackyl's (and later The Undertaker's) Acolytes in The Ministry of Darkness. They picked up two tag title reigns during one of the more..."hyperactive" periods of WWE's Attitude Era.
After the Ministry was dissolved, the team was re-branded as the Acolytes Protection Agency, and later, just the APA. This would end up being Simmons' most famous role in WWE: One half of a pair of for-hire ass-kickers who were looking to make some extra beer money. They became very popular in this role and participated in a number of memorable segments, most notably an attempt at helping Taka Michinoku win the WWE Championship from Triple H.
They kept going for several years until a lack of main event heels led to then-WWE Champion Eddy Guerrero suggesting Bradshaw be given the ball. He turned on Simmons, who promptly disappeared.
He re-appeared a few years later in his "guy who amusingly says 'Damn!' at the end of wacky segments" role and currently has a goodwill ambassador role with WWE.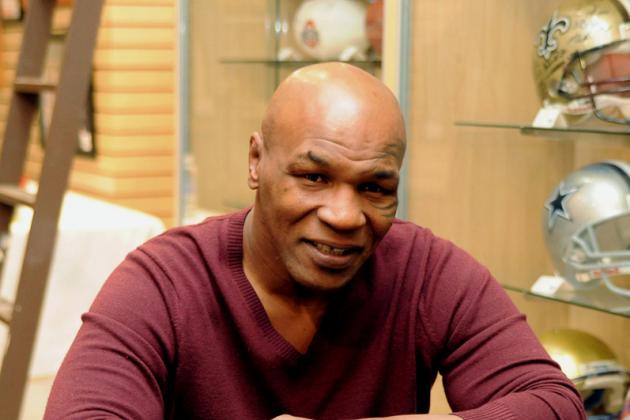 Handout/Getty Images

The legendary former World Heavyweight Champion boxer is being inducted for his involvement in WrestleMania 14, but there's a little more than that worth getting into.
As a kid growing up in Brooklyn, he was a huge wrestling fan. Not only did he love the shows put on what was then the WWWF, which was his "home" territory, but he was an avid reader of the various newsstand wrestling magazines that also covered other territories across the country.
When he was world champion and the most famous boxer in the world, WWE tried to negotiate with him for a match with Hulk Hogan. It actually got further than you'd expect, and on top of that, Hogan wanted the match to be a legitimate contest, as he felt that he had been taught enough legitimate wrestling by Hiro Matsuda (his original wrestling trainer) to neutralize Tyson with his size advantage.
That never happened, of course, but WWE did come to a deal with Tyson when he was the champion: He would referee a Hulk Hogan vs Randy Savage match on a live The Main Event prime-time special in February 1990. It was a huge match, as it was booked to be the definitive end to a feud that had been going on for a year and an overarching storyline that had been ongoing since October 1987.
And then, Tyson lost the title to James "Buster" Douglas in a huge upset at the Tokyo Dome.
WWE changed courses and worked out a deal for Douglas to take the spot instead. Everything worked out as you would expect: Hogan wins when Douglas makes a mistake on the count, Savage complains and gets knocked out with one punch by the boxing champion.
It should have been one of the most memorable moments in WWE history: the end of the most successful (both financially and creatively) long-term storyline they had ever done, live in prime-time on network TV, with the world's most famous boxer involved and knocking out their top heel. It ended up as an afterthought.
Fast forward to 1998, after all of Tyson's legal troubles and other personal problems cropped up. WWE business was rebounding after a down period that coincided with WCW's boom. With Steve Austin heating up as the most beloved wrestler in the business, Tyson was signed for a three-month angle to put Austin and WWE business over the top.
After appearing at Royal Rumble '98, Tyson was announced as guest referee for the WrestleMania 14 main event got into a scuffle with Austin (who would be facing Shawn Michaels in said main event) on Raw, "angering Vince McMahon" in one of the most repeated segments in WWE history. Shortly thereafter, he revealed that he had joined Michaels, Triple H and Chyna in D-Generation X, stacking the deck against Austin.
When WrestleMania came around, Tyson was just the second referee, standing outside the ring. When Austin nailed the Stone Cold Stunner on Michaels with the first referee down, Tyson slid in the ring and counted the pin. Michaels, of course, argued with Tyson after the match and went down with one punch.
The forgotten part of the storyline took place at the post-show press conference, something that I'm not sure was ever actually acknowledged on WWE television. A clearly tired and bet-up Austin gave a rather half-assed explanation that he and Tyson had actually been working together the whole time with a secret plan to throw Michaels off his game. Tyson was done after that, and the Austin era began the next night as his feud with Vince McMahon kicked into high gear.
Tyson returned to guest host Raw in January 2010 and actually wrestled a match on the show. Yes, something that could have broken pay-per-view records in the past was given away in a throwaway segment.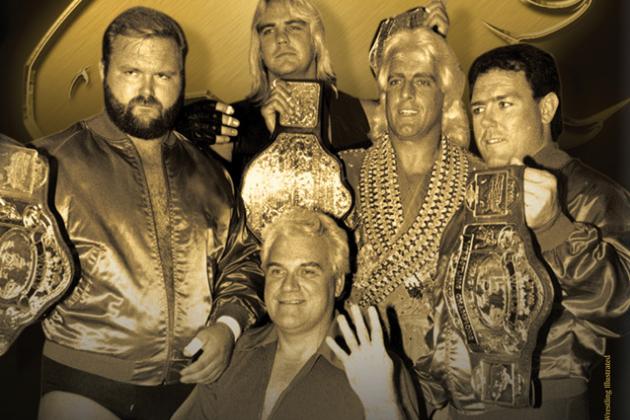 The Four Horsemen in 1988 (Photo by WWE)
So, how do I handle this one without taking forever?
In late 1985, Ric Flair turned heel in Jim Crockett Promotions by helping Arn and Ole Anderson break Dusty Rhodes' ankle while trapping him in a cage. Around the same time, they started to hang out with Tully Blanchard and his new manager, J.J. Dillon, even doing interviews together. What started as a loosely-affiliated group of top heels turned into a formal stable of wrestlers, especially after an ad-lib by Arn Anderson during a promo led to them naming themselves the Four Horsemen.
Anyway, the group has gone through many iterations over the years, and the 1988 version is the one being inducted. The first change came in early 1987, when the group adopted "associate" Lex Luger and eventually kicked Ole Anderson out for going to his son's amateur wrestling match instead of tending to Horsemen business.
At the end of the year, Luger turned on the group when they demanded he eliminate himself from a Bunkhouse Stampede battle royal so Dillon could win and eliminated him instead.
For a few months, there were just three Horsemen managed by Dillon. In the meantime, Dillon courted Windham, who was a baby face alligned with Luger. At first, he was unsuccessful. Luger and Windham won the World Tag Team Titles from Blanchard and Arn at the first Clash of the Champions live special on TBS, which aired opposite WWE's Wrestlemania 4 pay-per-view event in a great match that ended with a very memorable ovation from the crowd.
Still, Dillon was unphased, constantly telling Windham that Luger wouldn't be there for him when it counted. During a rematch for the tag titles on World Wide Wrestling (which was another excellent match), Luger was attacked while on the apron and unavailable when Windham tried to make a tag.
Feeling Dillon was right all along, when Luger finally made it to the ring apron, Windham tagged him and bodyslammed him into the ring. In his weakened state, Anderson and Blanchard easily regained the titles. Windham won the vacant United States Title soon after, so with Flair as World Heavyweight Champion, the group controlled the top titles in the promotion.
For sheer talent and chemistry, this was the best version of the Horsemen and probably the most beloved by hardcore fans. As a heel for the first time, Windham excelled and was arguably the best wrestler in the U.S. at the time, as well as top five in the world. He was able to have great, non-formulaic matches with a wide variety of opponents, ranging from Dusty Rhodes to Bam Bam Bigelow to Luger to Eddie Gilbert.
Flair mainly feuded with Luger in a series of great matches that did good business, noticeably above what the company had been doing. More on that later.
United States Tag Team Champions the Midnight Express and manager Jim Cornette were heels, but became baby faces by default when they got into a feud with Anderson and Blanchard over who was the best team in wrestling. This feud also had a noticeable positive impact on business. It wouldn't last, unfortunately.
Turner Broadcasting was in the process of buying the promotion from the Crockett family when they "confidentially" interviewed the talent about changes they wanted made. Blanchard made it clear that he felt Rhodes should be fired from his position as booker, and somehow, the comments got back to Rhodes, leading to Blanchard and Anderson giving immediate notice so they could go to WWE.
That night, the Midnight Express won the titles in Philadelphia, making them the first of two teams (the other being the Steiner Brothers) to hold both sets of titles.
Flair, Windham and Dillon stayed and continued to be "The Horsemen," only for Dillon to leave in early 1989 for a WWE office job helping Vince McMahon and Pat Patterson write the weekly TV shows. Hiro Matsuda (a great wrestler, but a lousy interview) became their new manager, having supposedly "bought" their contracts for "The Yamazki Corporation," playing on fears about Japanese business that were prevalent at the time.
In the Yamazaki Corp., the remaining Horsemen were eventually joined by Butch Reed and Barry Windham's brother Kendall, who generally aren't considered "Horsemen" by most fans. After Barry Windham lost the United States title to Luger, he quit the company to go to WWE, and that was the end of the group for a while.
In addition to being considered the best version of the Horsemen, the 1988 version was probably the last great one. Later versions may have been filled with talent, but never meant as much to the promotion. It's probably best that you just look at Wikipedia to brush up on them.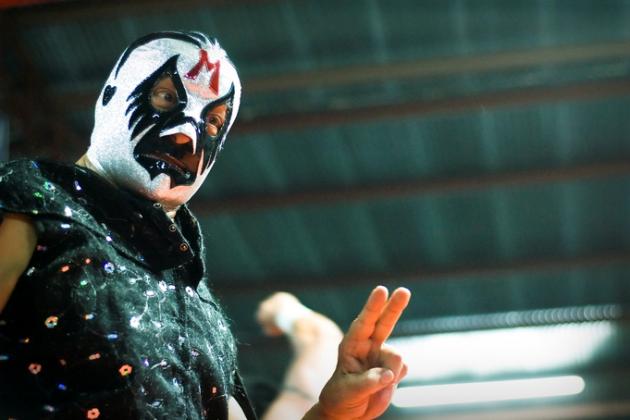 Mil Mascaras (Photo by Fotosuabe)
The Man of 1,000 Masks is a legend in Mexico and was a huge international star who headlined in Japan and throughout the United States. A second-generation wrestler with two brothers and three nephews in the business, he's a fascinating character who has had a long, storied career.
A bodybuilder before breaking into wrestling as Ricardo Duran, he was hand-picked for the already created and announced Mil Mascaras gimmick in 1965. The idea was that he would be a crossover movie star like El Santo and Blue Demon, starring in various Lucha Libre-themed superhero movies. While he wasn't as successful an actor as Santo or Demon, he did well in the genre and has appeared in 19 films.
His international success came relatively quickly. He made his debut for the Los Angeles-based territory in 1968 and first toured Japan in 1971. In Japan, he became one of the most popular foreign wrestlers ever thanks to his colorful costumes and high-flying moves. His presence made All Japan Pro Wrestling the most successful promotion in the country among children, and the contemporary song "Sky High" is commonly associated with him in Japan since it was his entrance music.
It was in Japan that he had some of his most famous matches, as well as the best of his matches that survive on videotape. His feud with American masked wrestler The "Sensational, Intelligent" Destroyer (Dick Beyer) is legendary for its incredible mat wrestling, and he had a very entertaining series of matches with Jumbo Tsuruta as well.
Meanwhile, in the United States, he had become a national star thanks to the Los Angeles show airing nationally on the Spanish International Network (or SIN, now known as Univision) and coverage in the newsstand wrestling magazines. London Publishing's line of magazines favored him more than others, as he had become editor Bill Apter's favorite wrestler. As you'd expect, he had his greatest success in territories with large hispanic population, like Los Angeles, Texas and New York
While there was high demand for him to wrestle in New York in WWE (then the WWWF), there was a big problem keeping him away: Masked wrestlers were banned from the promotion's home arena, Madison Square Garden. While some have attributed the ban to the New York State Athletic commission, masked wrestlers had no problem working up-state in Buffalo.
Demand was high enough that the ban was lifted, and Mascaras made his MSG debut in 1972 by defeating The Spoiler (Don Jardine), ironically an otherwise successful masked wrestler who had trouble getting over in the territory without his mask. Mascaras would appear on and off for over a decade as a special attraction, most memorably challenging "Superstar" Billy Graham for the WWWF Championship.
His brothers, Dos Caras and Sicodelico, benefited from his American success and often crossed the border to team with him. Dos Caras deserved it: He was a brilliant technical wrestler who became fairly successful in the U.S. Sicodelico wasn't so good, getting by more on his family connections and an awesome mask.
In 1975, Chicago White Sox part owner and television syndication impresario Eddie Einhorn joined forces with Buffalo/Cleveland territory promoter Pedro Martinez to form an national wrestling company, the IWA. Running in opposition to the established territories, they got impressive TV deals thanks to Einhorn and raided some top stars to headline. Mil Mascaras was the top star and world heavyweight champion.
The promotion failed for a number of reasons, including a lack of access to major arenas, but Mascaras never lost the title and has billed himself as IWA World Heavyweight Champion ever since.
In the '80s, Mascaras appeared less in the US. As the California territories died, he didn't work much in the WWF after they started expanding nationally, and Texas wrestling changed radically with the rise of the Von Erich brothers and the World Class Championship Wrestling TV show. He mainly focused on Japan and Mexico, with the occasional special appearance when an American promotion needed a Mexican star to draw in a predominantly Hispanic market. The '90s were similar, just with him getting older.
Behind the scenes, he has never really been well-liked. An intelligent, well-read man, he liked to flaunt it, especially to belittle less-educated wrestlers. He wasn't always a fan of selling for his opponents either, giving him a reputation of being less than professional. Some have defended him as just having a unique mentality and wanting his opponents to be more aggressive in their matches, but they're in the minority.
In recent years, he's also hurt his standing with fans. He's developed a reputation of, when given a piece of merchandise to sign by a fan, destroying it if he was unfamiliar with it and thought it was unlicensed. This has even happened with official merchandise from Japan where he wasn't familiar with the specific product.
In spite of being at least 69 years old (he may be at least three years older, but his most commonly used birth date is July 15, 1942), he still wrestles at times. He was able to keep his physique relatively impressive for his age until recent years, when he switched from tights to a full body suit.
Three of his nephews are wrestlers. Inductor Alberto Del Rio is the former Dos Caras, Jr., while Sicodelico, Jr. (a much, much better wrestler than his father) had a run in Florida Championship Wrestling as Espiral, and El Hijo de Sicodelico is a journeyman in Mexico.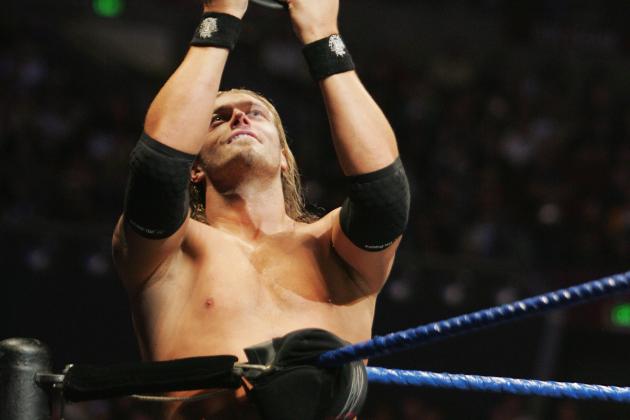 Gaye Gerard/Getty Images

The youngest WWE Hall of Fame inductee to date, Edge has had more title reigns in WWE than any other wrestler. Since he retired as World Heavyweight Champion last year due to spinal stenosis, it made sense for him to go into the Hall right away.
You probably know the basics of his story. Adam Copeland grew up as a huge wrestling fan in Toronto with best friend Jay Reso, who became his tag team partner as Christian. He won free training at Ron Hutchinson and Sweet Daddy Siki's wrestling school by winning an essay contest in a local newspaper, and Reso eventually followed him as a paid trainee.
Debuting in 1992, he first used the name Sexton Hardcastle. He mainly worked on independent shows in Ontario and Michigan, but also worked for Tony Condello's WFWA/IWA promotion on the infamous "death tours" of Manitoba and toured Japan with Reso (who used the name Christian Cage) for the short-lived Tokyo Pro Wrestling promotion with Reso as The Canadian Rockies.
Somewhere along the way, he caught the eye of WWE Champion Bret Hart, who put a good word in for him and got him signed to a developmental contract.
WWE didn't have a full developmental system yet, so Copeland polished his skills at training sessions in the ring in Bret Hart's pool room, and later, official WWE training camps run by Dory Funk, Jr. and Tom Prichard in Connecticut. As he got closer to the main roster, he was able to get WWE to take a look at Reso and sign him as well.
Copeland made the main roster first as Edge, a mysterious mopy guy who entered the arena through the crowd as a searchlight looked for him in the arena. It was different enough to get him over pretty quickly, and it showed, as he got a big reaction as Sable's mystery partner against Marc Mero and Jacqueline at SummerSlam '98 at Madison Square Garden.
The rest of the story is pretty well-known, so I'll go over some of the more relatively obscure parts that aren't necessarily going to be on Wikipedia and give more depth to some things:
In early 1999, Edge and Christian had wrestled jobbers/enhancement talent/job guys/wimpies turned developmental wrestlers turned undercard tag team The Hardy Boyz twice on the syndicated Shotgun Saturday Night television show. They immediately had great chemistry, and WWE writer Michael Hayes pushed for a feud between the two teams, which he participated in by serving as the Hardys' manager/mentor at first. With a number of twists and turns, the teams feuded on and off for years.
A series of stipulation matches (ladder matches, tables, ladders and chairs matches, cage matches, tables matches, etc.) filled with dangerous stunts helped make everyone involved more popular but took a serious toll on those involved. Edge had his aforementioned neck problems, while the Hardys both developed a number of nagging injuries and addictions to painkillers.
The wrestlers involved (including the Dudley Boyz/Team 3-D, who joined the feud) were especially frustrated over being booked in the stunt-show matches on free TV. Not only were they paid less, but the matches weren't remembered as well by fans or put over as major events as much by WWE.
Edge and Christian split and feuded in 2001. Attempts to push both as singles stars failed at first, with neither able to get to the next level for years. A heel turn in late 2004 gave him some renewed energy, and he went on to win the first ever Money in the Bank ladder match at WrestleMania 21, but the title shot he had in has back pocket went ignored for months other than the briefcase that "holds the contract" being his go-to weapon.
During the "Mr. Money in the Bank" run, he cheated on his wife with co-worker Lita (Amy Dumas), who also happened to be his good friend Matt Hardy's girlfriend. The rumors went public online, and Hardy (recovering from an injury) even blogged about what happened on his website, leading to WWE firing him.
In the meantime, Lita turned heel to serve as Edge's on-screen girlfriend and valet. The fan revolt over Hardy's firing led to him being quickly rehired and all involved parties agreeing to make some money by doing an on-screen feud playing off the legitimate personal issue.
Edge came into his own during this period, as Lita did a great job in her new "slutty" heel persona and they did a great job playing off of each other.
Still, after the Hardy feud ended, he didn't have much to do, and the year-long period for cashing in his title shot was a few months away from expiring. To solve this, he cashed in after WWE Champion John Cena won an Elimination Chamber match by the skin of his teeth at the 2006 New Year's Revolution event and quickly won the title.
His reign wasn't supposed to be more than get rid of the briefcase and give Cena an opponent for the Royal Rumble three weeks later. In spite of this, he thrived in the role, and Raw's viewership went up during his reign. Having said that, it wasn't just the idea of a fresh face as champion boosting ratings, as the first two of the three intervening Raws were main-evented by:
-A "live sex show" starring Edge and Lita where one of her breasts was accidentally exposed in the highest rated segment in over a year.
- Edge defending the title against longtime ratings draw Ric Flair in a tables, ladders and chairs match.
Still, Edge was thriving, and it was probably a bad idea to cut him off so soon. To be fair to WWE, they did recognize this, as he was put back into the WWE Championship picture that summer. From that point on, he was a consistent main eventer and went on to hold WWE's world titles another 10 times.
In a WWE Hall of Fame, he absolutely belongs, and it's a fine idea to induct him right away.