Miami Dolphins: 4 Players Who Need to Step Up in 2012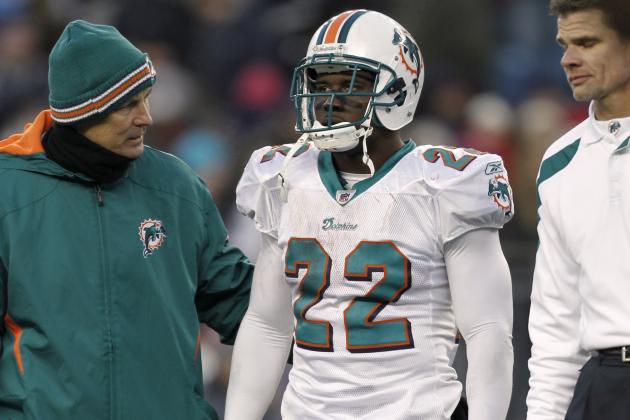 Winslow Townson/Getty Images

Aside from trading Brandon Marshall to the Chicago Bears, the Miami Dolphins have been pretty quiet so far this offseason. Most of the quality free agents are off of the board, meaning that the Dolphins will have to stick with what they had last year, give or take a few players.
If the team wants to make the playoffs in 2012, then there are several players that need to perform better than they did in 2011. The next few slides feature four players that need to step up for the Miami Dolphins in 2012.
Begin Slideshow

»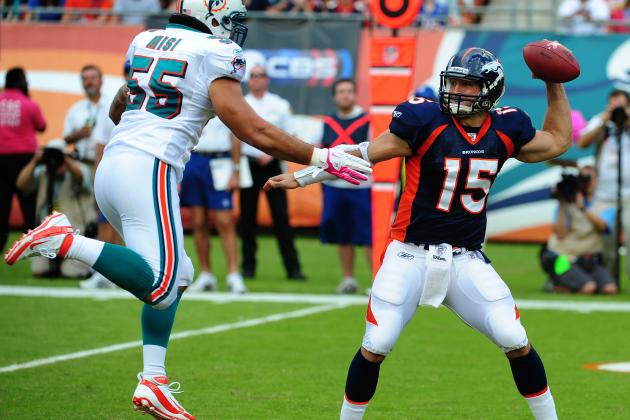 Scott Cunningham/Getty Images

Some mock drafts have the Miami Dolphins going with Melvin Ingram out of South Carolina. I am a huge Ingram fan, but by trading Brandon Marshall and not being very active in free agency, the Dolphins have other holes to fill.
If they choose to go elsewhere in the draft (Justin Blackmon or Riley Reiff, for example) then Koa Misi is a guy that will need to step up to ensure that they have a successful pass rush.
Misi had a pretty solid rookie year, recording 4.5 sacks, but that number went down to just one sack in 2011. He is a player that will need to step up, or a move to inside linebacker could be in the near future.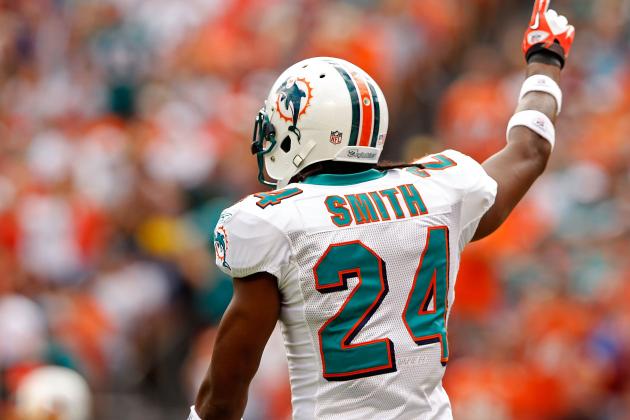 Mike Ehrmann/Getty Images

Prior to the season, Vontae Davis stated that he and Sean Smith were the best cornerback duo in football.
So much for that.
The Miami Dolphins finished 25th in the league in pass defense, and the cornerback duo had just six interceptions and 105 tackles between the two of them.
Miami added Richard Marshall to the secondary, but I am almost 100 percent sure that it was not to replace Smith. In a perfect world, Marshall would take over at free safety and Sean Smith would play well enough to stay at No. 2 corner.
If the Dolphins are going to have a top defense, Sean Smith and Koa Misi are two players that will need to step up.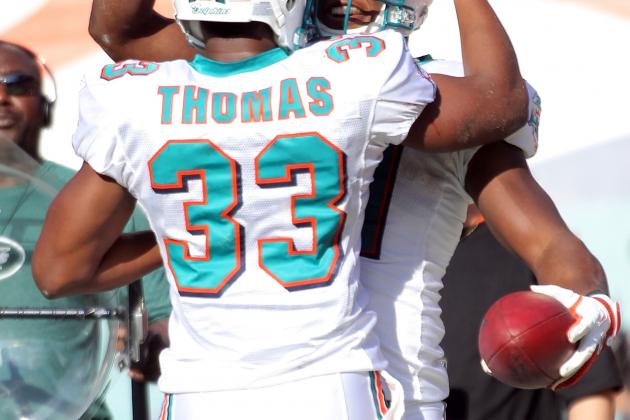 Marc Serota/Getty Images

Last offseason, Miami lost both Ricky Williams and Ronnie Brown. To replace them, they traded for New Orleans running back Reggie Bush and drafted Daniel Thomas in the second round out of Kansas State.
Bush had a great year as he went over 1,000 yards for the first time in his career, with a yards per carry average of 5.0. But Thomas missed a few games to injury and had only one touchdown.
The NFL is becoming more and more of a two-back system. Whether it is Matt Moore, David Garrard, Pat Devlin or even Ryan Tannehill under center, none of them should be throwing 30 times a game.
Daniel Thomas is a guy who needs to step up for the Dolphins in 2012 if they want to establish a solid running game and have success on the offensive side of the ball.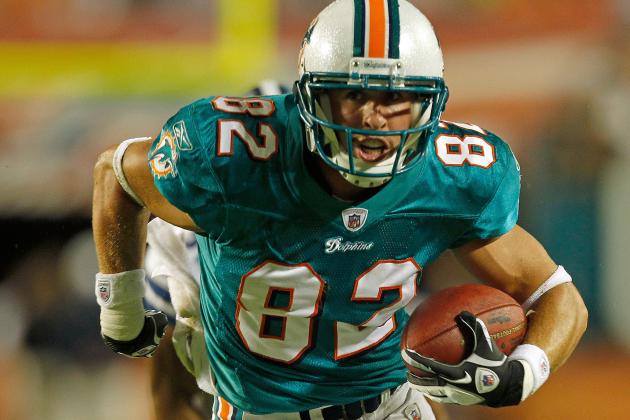 Mike Ehrmann/Getty Images

When you look at the Miami Dolphins' roster, the loss of Brandon Marshall leaves the team without a No. 1 receiver.
If Justin Blackmon falls to them or they take someone like Michael Floyd, then they have found a replacement. With that being said, Brian Hartline is a player who needs to step up regardless.
Hartline is in his third season with Miami and he has recording at least 30 catches and 500 yards in each of those seasons.
If someone like Blackmon or Floyd is brought in to replace Brandon Marshall, then Hartline will need to step up to take some of the pressure off of the rookie. If no one is brought in, then Hartline will need to step up and compete for the No. 1 receiver spot.
Brian Hartline and Daniel Thomas are two offensive players in need of a solid 2012 season. I can almost guarantee offensive success if these two players step up to the plate next year.