NBA's 10 Surprise Rising Studs Who Could Be First-Time All-Stars in 2013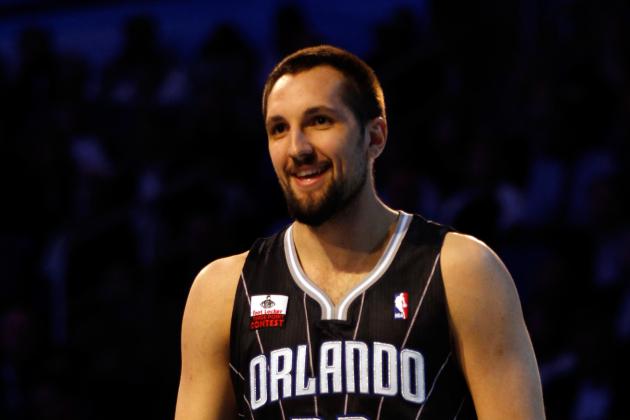 Mike Ehrmann/Getty Images

This year there were some first-time NBA All-Stars, including Luol Deng and Roy Hibbert. There most certainly will be more first-timers next year.
Some of these are new to the conversation and some are overdue for a selection.
While all 10 on this list won't be in the All-Star Game next year, look for some of them to make it and all of them to be in the conversation.
Here are the top 10 rising studs who could be make their All-Star Game debuts in 2013.
Begin Slideshow

»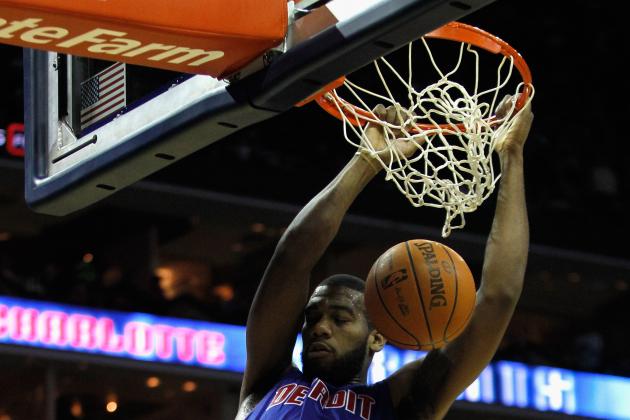 Streeter Lecka/Getty Images

Greg Monroe is arguably the most underrated player in the game today. He's averaging 16 points and 10 rebounds a game for the lowly Detroit Pistons.
He's a victim of playing on an awful team, but the Pistons have been awful for three years now, and that means stockpiling young players.
With Monroe, Brandon Knight and whomever they draft this year, the Pistons are acquiring a nice young nucleus. The Pistons could be a player away from a turnaround.
If they do manage to work themselves into .500 territory, Monroe would get a well-deserved nod into the All-Star Game.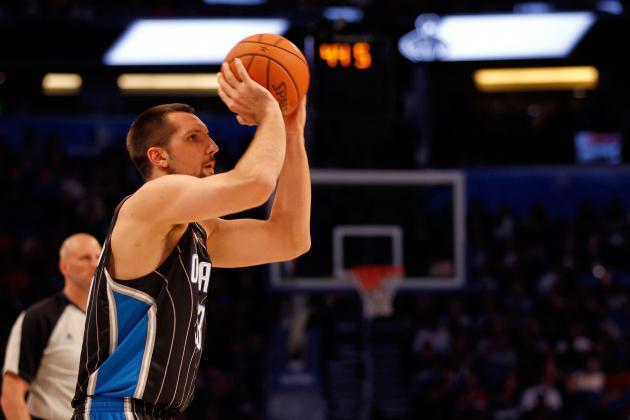 Mike Ehrmann/Getty Images

Ryan Anderson is averaging 16.2 points and 7.6 rebounds per game this year. He has more Win Shares this year than any player that has never been in an All-Star Game. However, many feel he's the beneficiary of Orlando's system.
Well, even if he is, he'll be in that system next year unless he decides to sign elsewhere.
He has a chance to step up for Orlando during this year's postseason. If he has a big series or two, he'll get a lot more name recognition, and potentially a trip to next year's All-Star Game.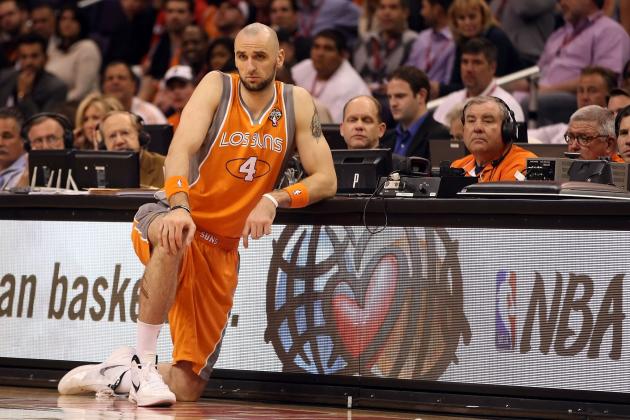 Christian Petersen/Getty Images

Some feel he should have been there this year. The primary reason he didn't get serious consideration is the Suns had a losing record. The Suns have the best record in the West since the All-Star Game, and the second-best overall in the NBA during that span.
Gortat is averaging 16 points and 10 rebounds per game on .560 shooting this season. A large part of the production comes as a result of having Steve Nash feed him the ball, as Nash assisted 162 of his 327 field goals.
His candidacy is going to depend, in part, on whether Nash returns. If he does, Gortat might not have to make plans for next year's midseason break.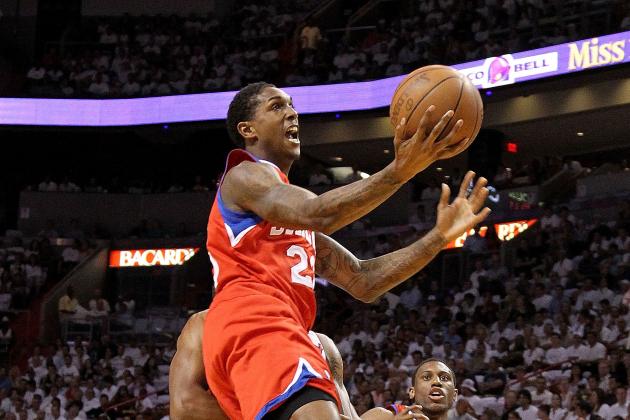 Mike Ehrmann/Getty Images

Lou Williams is averaging 15.6 points and 3.5 assists coming off the bench, making him, along with James Harden, one of the top two candidates for Sixth Man of the Year.
Next year's numbers could get even better. If they do, he has a chance at breaking into the All-Star lineup.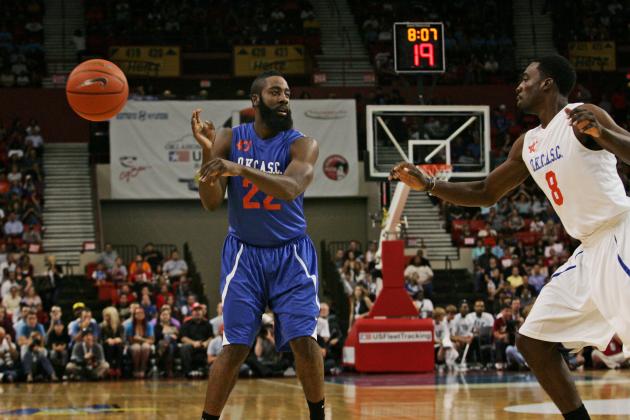 Brett Deering/Getty Images

James Harden is one of the truly special scorers in this league. His name makes you think he should be someone from the Wild West days, doing his incredible shooting justice.
He has an utterly ridiculous .659 true shooting percentage, which is second best in the Association, trailing only Tyson Chandler.
When you add to that his potential Sixth Man of the Year Award, what will undoubtedly be some dramatic postseason moments and the most awesome beard in basketball, it's only a matter of time before he makes the All-Star Game.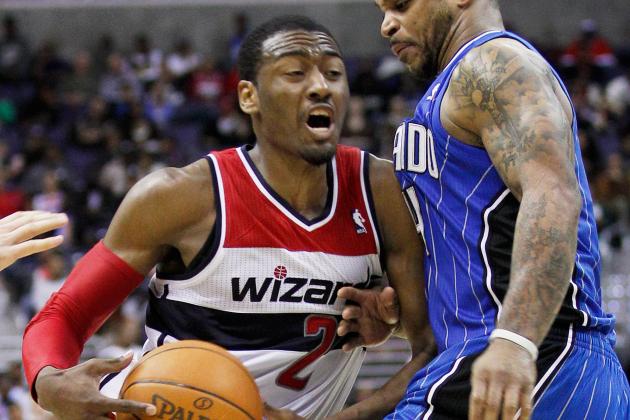 Rob Carr/Getty Images

John Wall has certainly gone into sophomore-slump mode, but with the Wizards committed to unloading all the selfishness off the roster, he'll finally have a chance to shine. He's averaging one point and one assist more since the All-Star break.
The Wizards are undoubtedly going to add some talent through free agency and the draft. They'll hopefully have a coach who knows how to coach and they'll have a preseason to work out the kinks.
Wall should have a real breakout season next year and could be averaging numbers along the lines of 20 points and eight assists.
Breaking into the All-Star lineup in a conference that already features Derrick Rose, Rajon Rondo and Deron Williams could be tough on a point guard, but if Williams leaves the East via free agency, Wall could take his spot.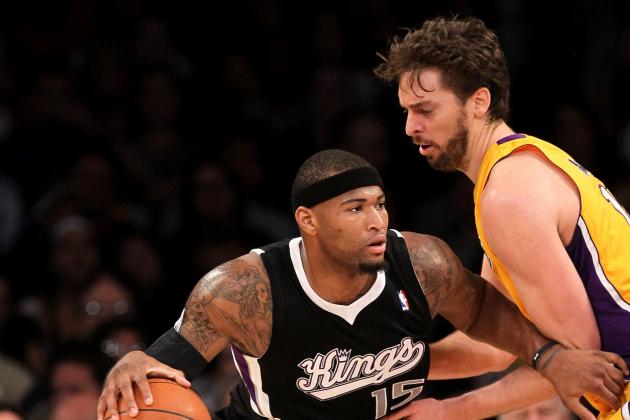 Stephen Dunn/Getty Images

DeMarcus Cousins was the center of a lot of controversy earlier this year with then-head coach Paul Westphal. Cousins won, Westphal lost and now it's looking like the Kings won, too.
Cousins is averaging 17 points and 11 rebounds a game. Those numbers should be going up even more next year.
Every year, there's a team in the Western Conference that breaks out. This year it's the Timberwolves; last year it was the Grizzlies; the year before that it was the Thunder. Next year, the best candidate is the Kings, who have accumulated a lot of good, young talent over the last few years.
If they have a .500 record at midseason—and I expect they will—they'll be looking for an All-Star candidate, and Cousins would fit the bill nicely. He could very well be averaging 20 and 12 next season, and those are All-Star numbers.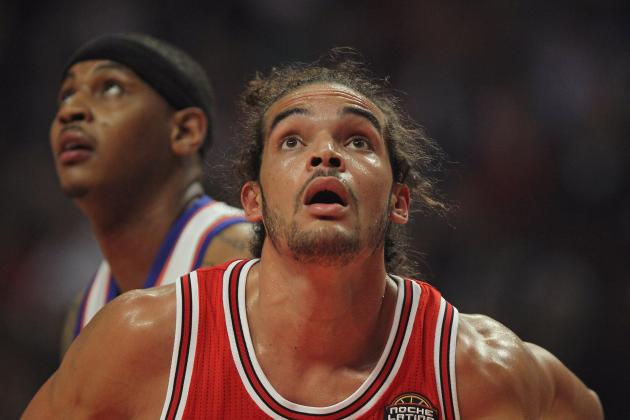 Jonathan Daniel/Getty Images

Many argue that Joakim Noah is the second-best center in the Eastern Conference and the second-best defensive center in the NBA. He had a rough start finding his rhythm this season and struggled through his first 15 games.
Since then, he's played exceptionally well, averaging 11 points and 11 boards a game on .525 shooting. But his real value is on the defensive end. He was named second-team All-Defense last year and could repeat the feat this year.
If the Bulls climb to the top of Mount Miami this season, it will have a lot to do with Noah's interior presence and offensive rebounding. That should give him the star status he needs to ascend to the All-Star Game.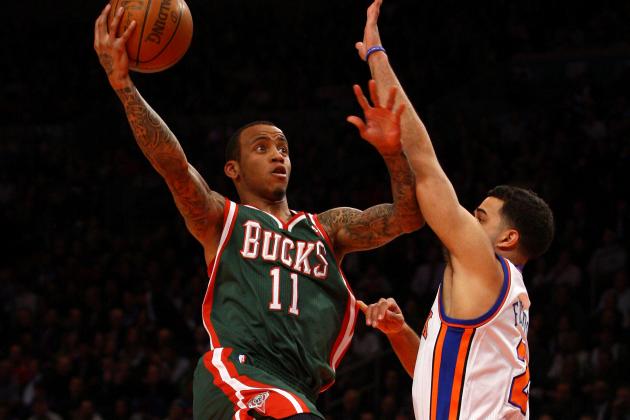 Chris Chambers/Getty Images

When Monta Ellis came over to Milwaukee in a deadline trade, he immediately became the second-best shooting guard in the Eastern Conference.
Over the last three years, only seven players in the NBA have scored more points than Ellis and they've all been in the All-Star Game at least two times in those three years.
Ellis isn't due for an All-Star visit; he's overdue. He's averaging 21 points and six assists a game this year.
He and Jennings are having a bit of trouble meshing out of the gates, but it's only a matter of time before they work things out. When they do, Ellis will be hard to double-team.
Ellis should have his best season as a pro next year, finally making the All-Star Game in the process.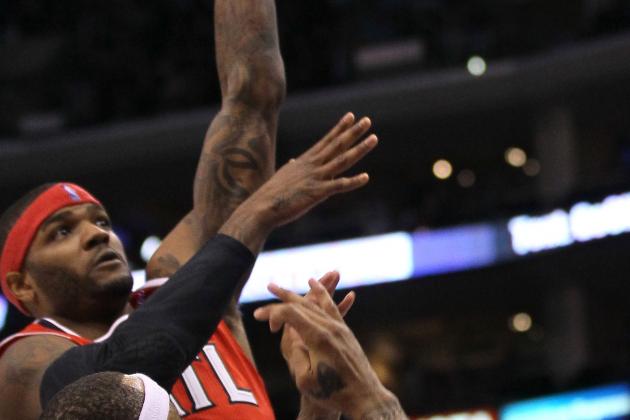 Stephen Dunn/Getty Images

Josh Smith was at the top of almost every slighted list last All-Star Game. He has been huge in carrying the Atlanta Hawks after Al Horford went down with an injury this year.
Smith is averaging 18 points and 10 boards this year in combination with his outstanding defense.
When a player gets snubbed one year, the universe typically has a way of rectifying its mistakes the next year—and by the universe, I mean the voting coaches.
Smith's numbers will take a slight dip next year when Horford returns, but he should still be in the All-Star Game.