Kentucky vs. Louisville: Keys for Both Teams to Secure Final Four Win
March 31, 2012

Streeter Lecka/Getty Images
When the Final Four tips off on Saturday night, all eyes will be on Kentucky and Louisville. All due respect to Ohio State and Kansas, but the Wildcats and Cardinals is a matchup riddled with storylines that make it a casual NCAA Tournament fan's dream. 
The biggest story that everyone will be paying attention to is Rick Pitino vs. John Calipari. These two have a very contentious history, even if they try to spin it as there is no animosity. 
But when the game gets going, all that matters is what happens on the court. The players will control the outcome more than the coaches. 
With that in mind, here is what both teams must do in order to punch their ticket to Monday's national championship game. 
Kentucky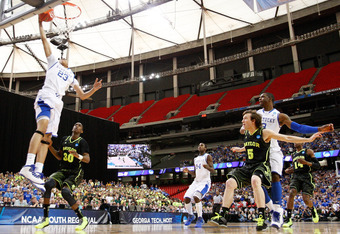 Kevin C. Cox/Getty Images
Force Louisville to run with them and exert their will on offense. 
The Wildcats have a distinct advantage over Louisville in talent and sheer athleticism. They have been able to run up and down the court against everyone they have played thus far. 
Offensively, there is no way that the Cardinals can keep up with them. They are not fast enough, nor do they have the shooters to put the ball in the basket. 
As long as Kentucky is able to get out in transition early, forcing Louisville to make a lot of plays early, John Calipari will be dancing all the way to the national title game. 
Louisville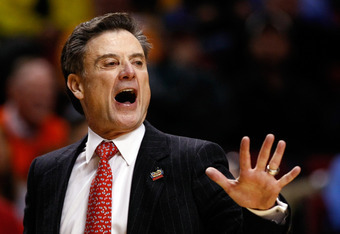 Jonathan Ferrey/Getty Images
Keep the tempo slow and force Kentucky into taking bad shots. 
There is no way that the Cardinals can keep up with Kentucky's offensive firepower. They didn't make it to this point because they can score. Rick Pitino has built this team on defense. 
Nothing about the way this Louisville team plays is going to make fans happy. Instead of coming out all guns blazing, the Cardinals want to slow the tempo and play hard, physical defense that forces opponents to take bad shots. 
Louisville has to be able to keep the game close early because it isn't strong enough to put together a lot of points in a hurry.