Atlanta Braves: Chipper Jones' 5 Most Impressive Career Accomplishments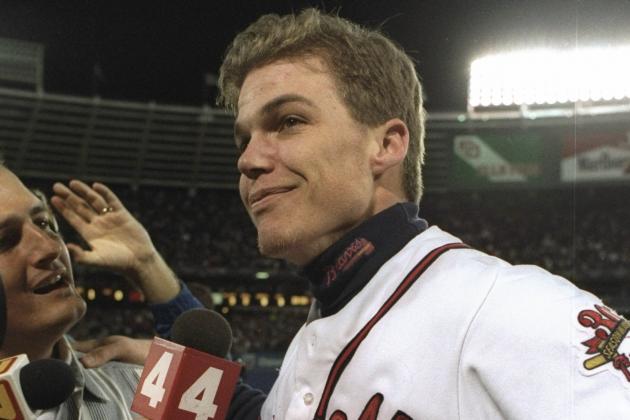 Otto Greule Jr/Getty Images

Experts and fans alike agree that veteran slugger Chipper Jones' career has been worthy of a Hall of Fame nod. He is no less than a second ballot guy based on his numbers alone, but as a switch hitter he won't have to wait that long.
What goes into the making of a Hall of Fame player? Solid, consistent numbers help, but there is a lot more that goes into the making of a baseball legend than stats. Loyalty, fan appeal, a little luck and good timing are also part of the equation.
Chipper has had countless noteworthy accomplishments in his illustrious career, but which have been the most impressive?
Begin Slideshow

»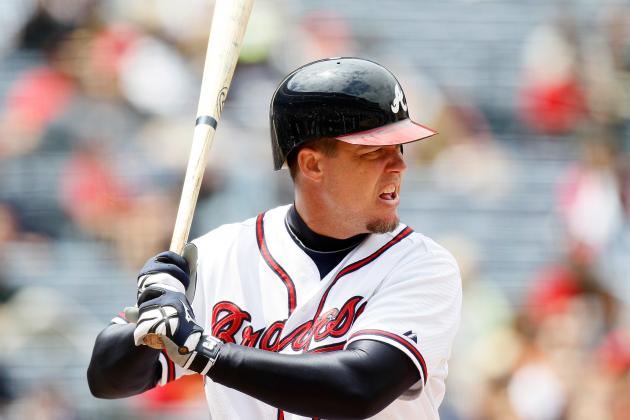 Kevin C. Cox/Getty Images

A batting average over .300 is a lofty goal for any baseball player's list of career accomplishments, especially when the career extends nearly two decades.
Prior to the start of the 2012 season Chipper Jones sits at .304 lifetime for his career. His career high season average was an impressive .364 during the 2008 season, which was good enough to win Chipper hist first batting title.
Jones posted a career low batting average in 2004 when he hit .245, but was still able to put up 30 home runs and over 100 hits.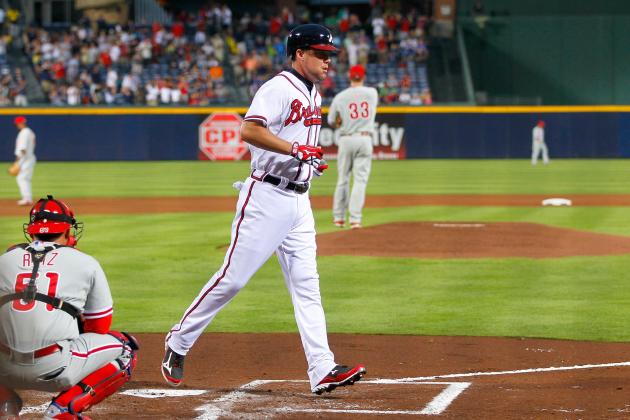 Kevin C. Cox/Getty Images

Chipper has hit 30 or more home runs six time in his career.
His career season high was 45 during his 1999 N.L. MVP run. Jones' career low was 10 long balls, but that came during the 2010 season which was cut short by a serious knee injury.
The key to his 450 plus homers has been consistency and didn't come at the expense of his lifetime average like many power hitters.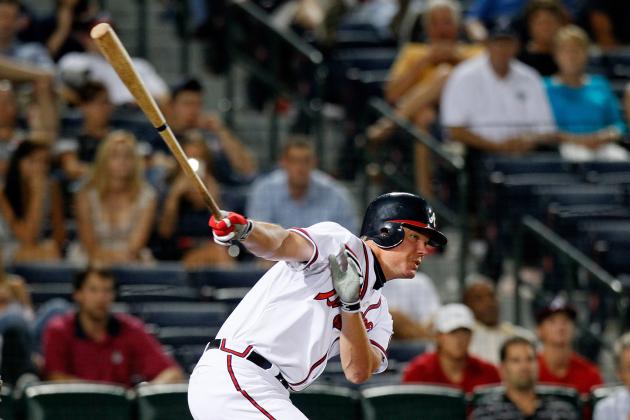 Kevin C. Cox/Getty Images

The great Mickey Mantle finished his Hall of Fame career in New York with 2,415 hits. As possibly the greatest switch hitter of all time, this is certainly an impressive statistic.
Chipper Jones, prior to his farewell campaign, currently sits at 2,615 hits, surpassing Mantle by 200 exactly. Mickey Mantle is often considered the high water mark for switch hitters, and Chipper is only behind the Mick in home runs, having surpassed him in hits, RBI and batting average over nearly the exact same career span.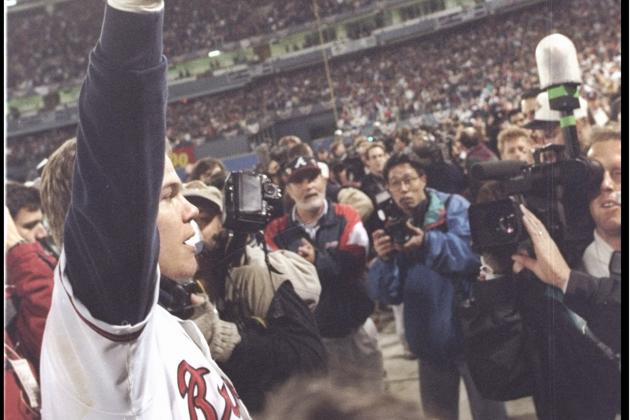 Otto Greule Jr/Getty Images

Though "hype" isn't a statistic, or even a measurable thing, it can often weigh heavily on young stars.
Chipper Jones was the first overall pick of the entire 1990 draft and he was headed to one of the worst franchises in baseball in terms of wins.
That year's draft boasted some other future stars, but the majority didn't pan out. The second pick in 1990, for example, was Tony Clark, who became somewhat of a journeyman and never put up impressive numbers.
Jones lived up to expectations from the very beginning and, aside from a few struggles along the way, became what the Braves wanted when they made him wealthy at age 18.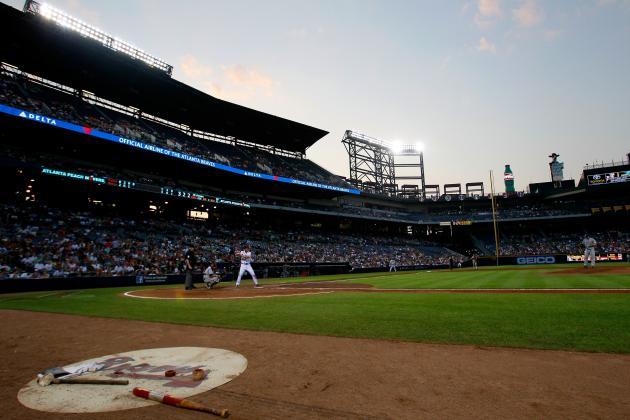 Kevin C. Cox/Getty Images

Throughout the 14 year history of Turner Field, there has been a locker in the clubhouse that belongs to Chipper Jones. He moved in when the franchise left the old Fulton County Stadium, and he's been there ever since.
In an era when big money pulled players like Albert Pujols away from cities and fans who worship them, Chipper Jones remained loyal to the organization who picked him as a high school star first overall in the 1990 draft.
Plagued by injuries late in his career, the most serious of which occurring while playing defense, Chipper could have taken his services to the American League and given himself four of five more years.
He didn't, however, and the rest is history.