Preseason College Football Rankings: 19 Coaches We Do NOT Want to See Shirtless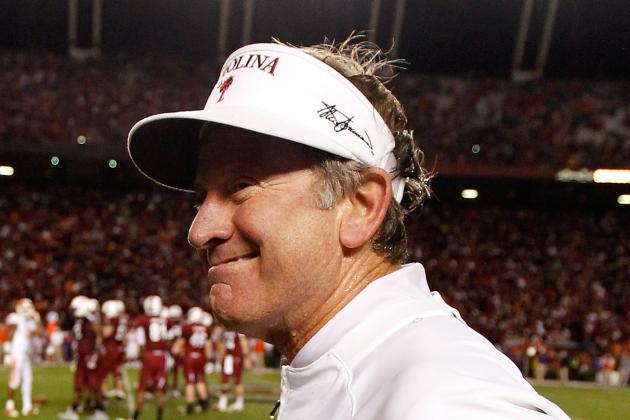 Streeter Lecka/Getty Images

Ahh, Steve Spurrier. Officially, I would like to thank him for...well...an article, and I would like to explain to him that there are some things you just don't do past a certain age (or past a certain BMI):
1) Enter tequila shooting contests.
2) Date 18-year-olds or utter the phrase: "How YOU doin'?"
3) Take off your shirt. (via deadspin.com)
4) Dance in public...with the exception of ballroom dancing, as that is a timeless art.
Things change in society over the years, and you lose touch with what's hip. (For instance, the word "hip" is no longer hip.)
Things also change in your body over the years (decades), and, quite frankly, we don't want to see all that.
Presented in alphabetical order, the following 19 coaches are receiving their warnings now. A warning that Spurrier, sadly, did not receive.
Begin Slideshow

»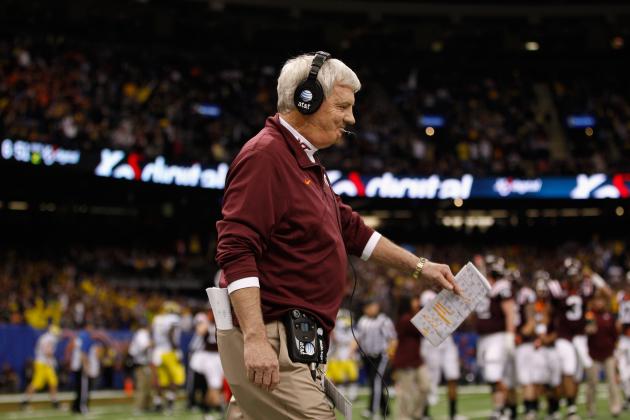 Chris Graythen/Getty Images

While Frank Beamer falls into the age and BMI categories simultaneously, I don't think the college football nation would get too upset if he shed his shirt in celebration of a bowl win.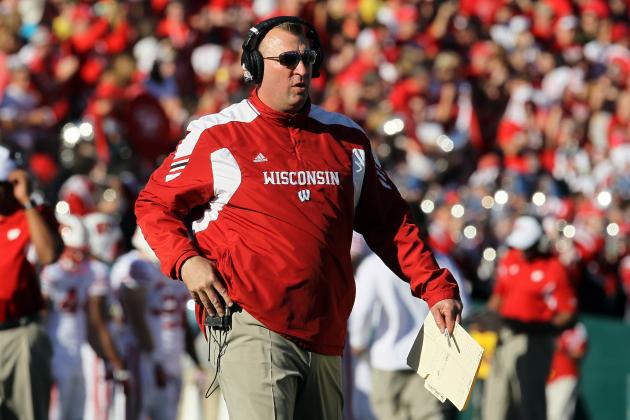 Stephen Dunn/Getty Images

Not too old to lose a shirt during practice yet, Bielema may want to give P90X a couple of rounds before playing shirts 'n' skins with the Badgers during practice sessions.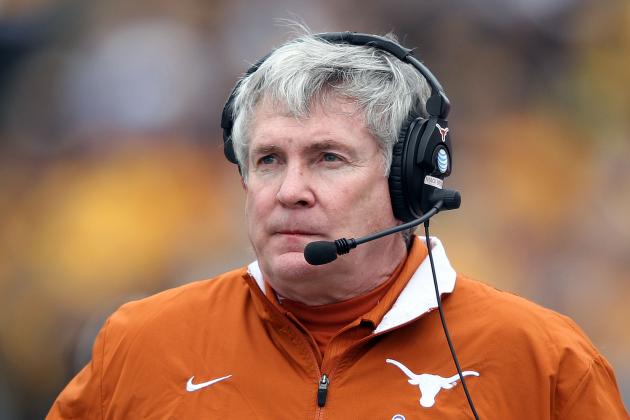 Jamie Squire/Getty Images

"Better to remain an icon than to doff your shirt and remove all awe." —Jonathan McDanal
Brown can lead Texas back to relevance, and he can do it quickly if he plays his cards right. Taking his shirt off at a practice would likely tear the team hierarchy asunder and ruin the work he's already done.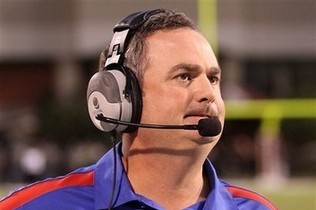 At Louisiana Tech, Dykes has much bigger things to worry about than his ability (or lack thereof) to prance around shirtless at a practice or spring camp.
The Bulldogs need some wins under their collective belt, and his focus should remain on winning.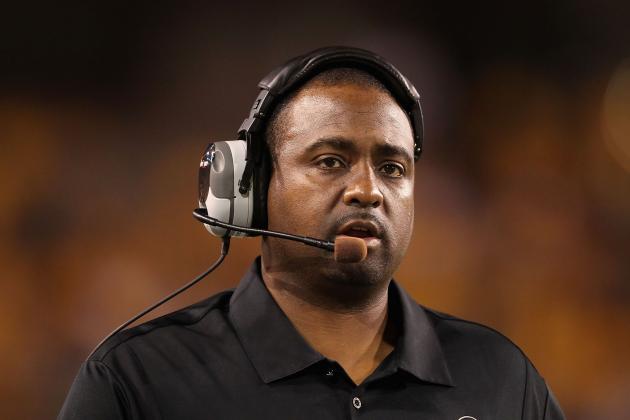 Christian Petersen/Getty Images

Embree: BMI. Other than that, he's gold for the sans-shirt look. Some workouts would make the difference, but Colorado's presence in the Pac-12 is small, to say the least.
Embree should focus on game planning and game education in the next few offseasons. After some success in the division, he can inject a workout program into his rotation.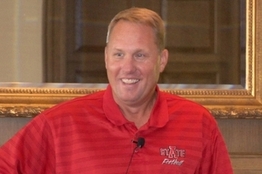 Hugh Freeze reminds me of Jerry Van Dyke. Though Van Dyke was a wonderful person and a zany character on the show Coach, he didn't make his money posing for calendars in his spare time.
Freeze is a beacon of hope to a dismal Ole Miss squad. He needs to keep his shirt on and maintain focus to bring Ole Miss into the Top 25.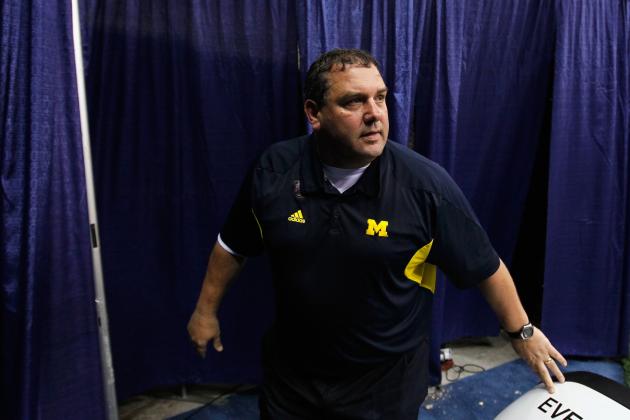 Kevin C. Cox/Getty Images

Sporting the Kevin James look, Brady makes the list quite handily. Kevin James is another actor who will not be posing for any Hollywood calendars anytime soon...at least not seriously.
Brady is bringing the Wolverines back to relevance. He's come this far with his shirt on. He should go the distance the same way.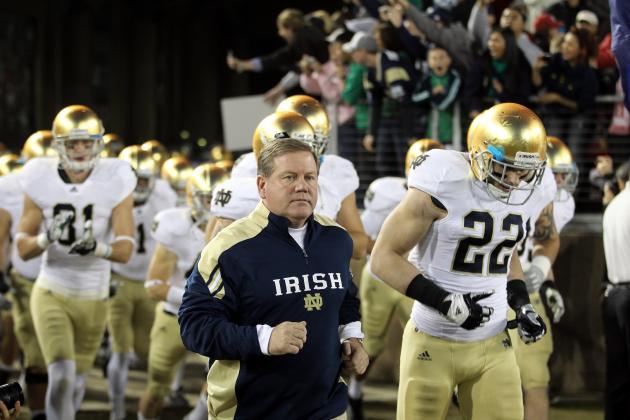 Ezra Shaw/Getty Images

Brian Kelly looks regal and respectable. He has the quintessential look of a father figure running into stadiums with his players.
Nobody wants to see Dad with his shirt off (even if he is buff)...except maybe Mom. (Eww, gross.)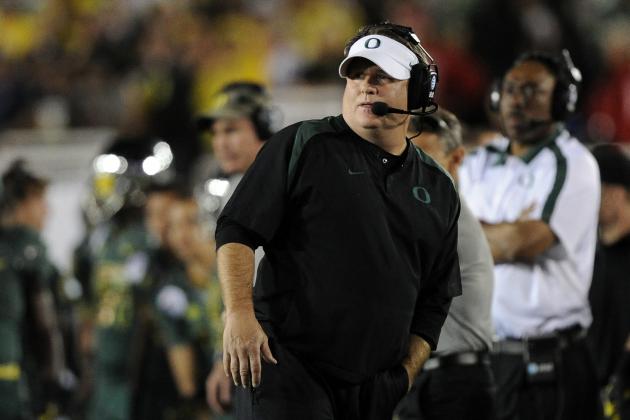 Harry How/Getty Images

Not too far out of shape, Chip is still one of those guys that you'd rather not see shirtless. He's no beached whale, but he's no Chippendale.
Mad props for your work with the Ducks, sir. Keep the awesome polo on.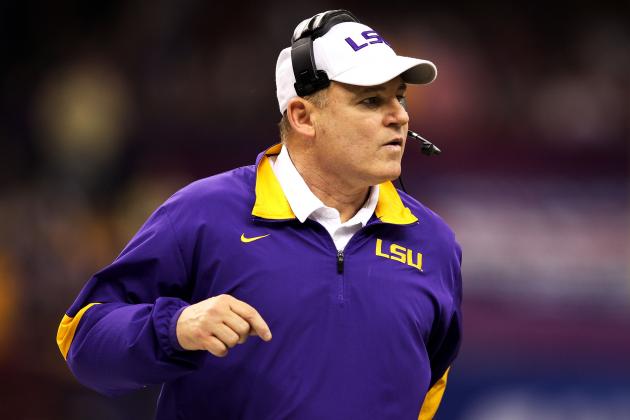 Andy Lyons/Getty Images

Les Miles has used the success of his predecessor at LSU to maintain one of the biggest powerhouses in the new millennium.
He's been dubbed "The Mad Hatter" for his gutsy play-calling in sticky situations. He may be the most physically fit guy on this list, but fans still don't want to see what he's packin'.
The dazed and confused look that crops up on his face every once in a while would not be a good combo with "shirtless."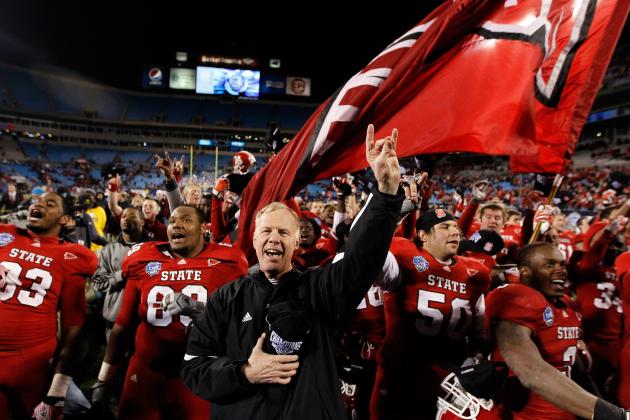 Streeter Lecka/Getty Images

Mired in that awkward phase between Dad and Grandpa is not the time of your life to be throwing down topless.
Tom, the college football nation salutes you for staying dressed.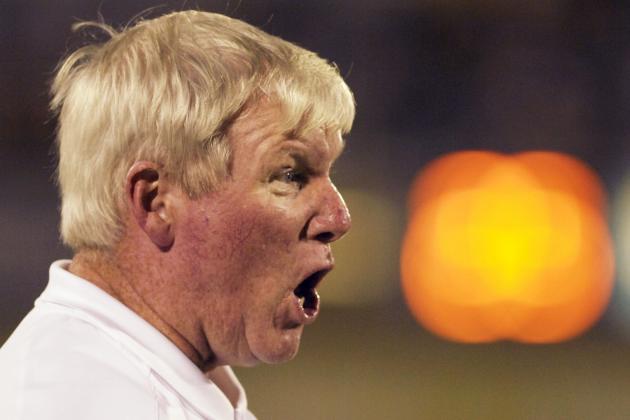 Al Messerschmidt/Getty Images

"A picture is worth a thousand words." Though the origin of the phrase is fairly elusive, I think it's fitting here.
Who wants to see this guy with his shirt off? Bueller?...Bueller?
Okey dokey, moving on.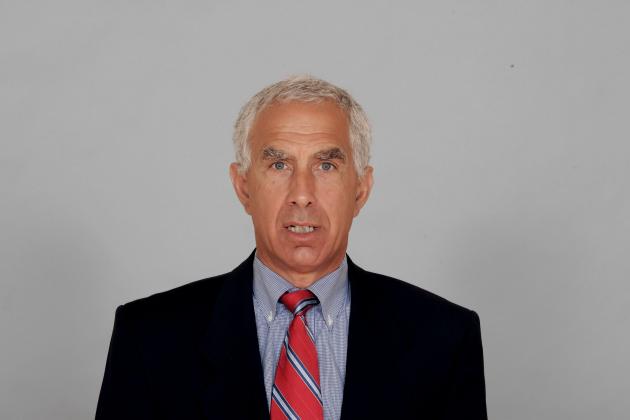 Getty Images/Getty Images

Remove the upstairs adornment in this pic, and you have drunken Grandpa's (shocking) mugshot. 'Nuff said.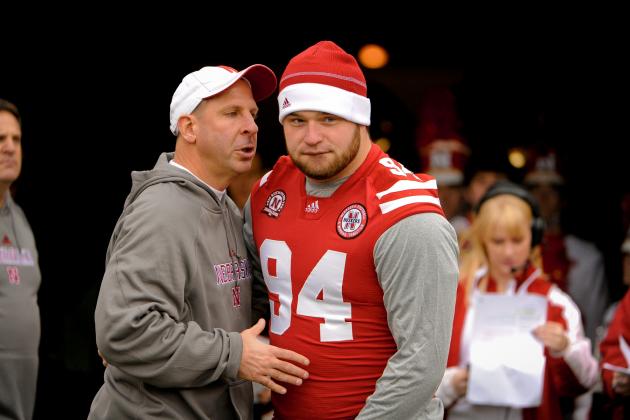 Eric Francis/Getty Images

Bo looks good in his hoody. He almost resembles a Rocky trainer...or Rocky while training.
Bo, love the hoody, be the hoody. Don't take it off. If Bo keeps the hoody on, he will not end up shirtless...ever.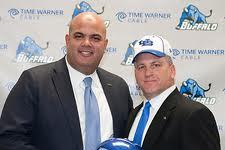 Jeff Quinn looks a lot like a slightly less-fit Les Miles. If Miles needs to keep his shirt on (and he does), so does Quinn.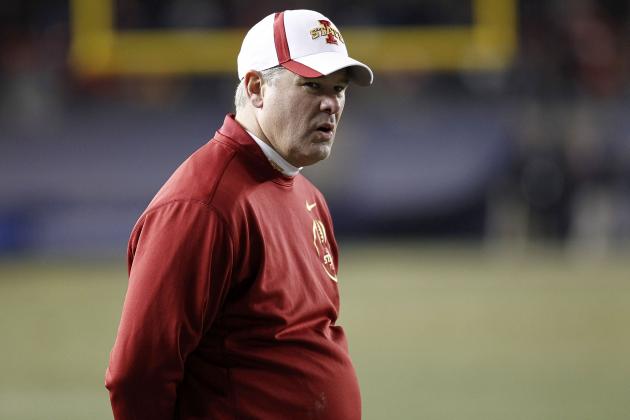 Jeff Zelevansky/Getty Images

The face Rhoads is making in this picture is the same face the college football nation made in reaction to Steve Spurrier's shirtless jaunt.
The nation would react similarly to Rhoads if he were to follow suit.
Ronald Martinez/Getty Images

Once again, it's nearly impossible to come up with a better reason than the photo itself...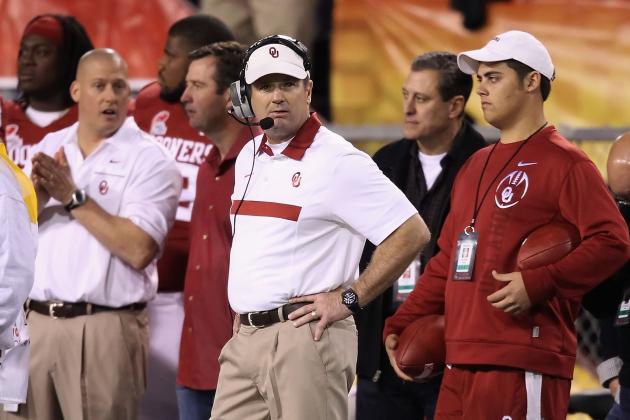 Christian Petersen/Getty Images

The look on his face, in this context, is simply priceless.
Stoops needs to focus COMPLETELY on the 2012 season. He shouldn't even take the 0.3 seconds out of his day to shift from coaching to taking off his shirt.
This could be a banner year for Oklahoma, and frivolous publicity stunts should not be in the game plan...at all.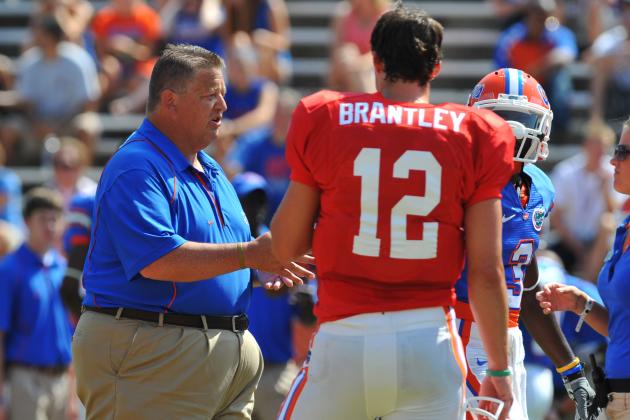 Al Messerschmidt/Getty Images

I hope you didn't think I could make it all the way through this list without the mascot.
Charlie Weis has moved from the Offensive Coordinator slot at Florida to the Head Coach position at Kansas...all with his shirt on.
We wish him continued success at Kansas...and continued shirt-onitive-ness as well.