25 Craziest Personalities in NFL History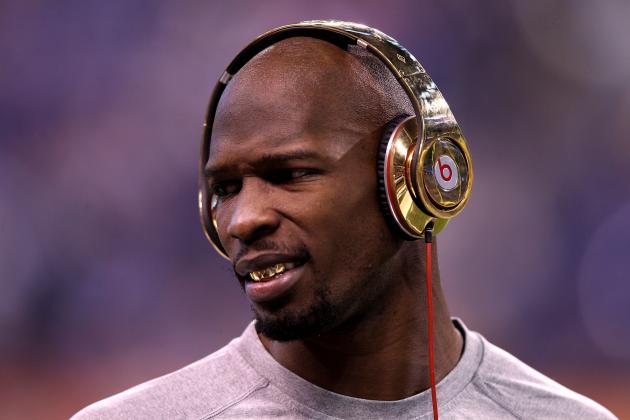 Elsa/Getty Images

Throughout NFL history, we have seen quite the share of quirky characters—players with either huge egos, players that love to talk and that are very outspoken or players that are simply "crazy."
Some players that come to mind when we say crazy personalities are Chad Ochocinco, Terrell Owens and Randy Moss.
With that being said, who else is on the list?
Here are the top 25 craziest personalities in NFL history.
Begin Slideshow

»
O.J. Simpson is not only a criminal and a great running back, but he was also an actor—a funny one, if you ask me.
Simpson was best known for being in Naked Gun with Leslie Nielsen.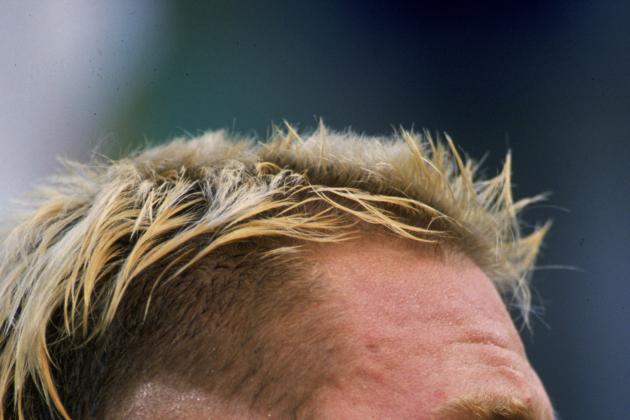 Doug Pensinger/Getty Images

Brian Bosworth wasn't just a big-time bust and a complete waste of talent, but he was also crazy.
The Boz was known for his incredible mullet and killer sunglasses, as well as his outspoken personality.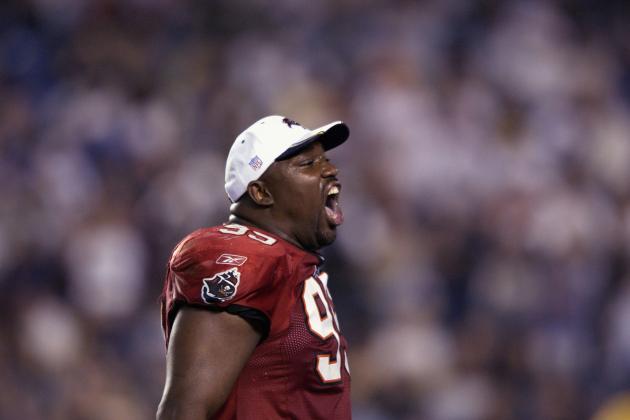 Ezra Shaw/Getty Images

Warren Sapp may no longer be a player in the NFL, but his personality is still well-known, as he's an analyst with NFL Network.
Sapp was always an outspoken character that always said what was on his mind as well as being an epic dancer, as he was the runner-up in the 2008 season of Dancing With the Stars.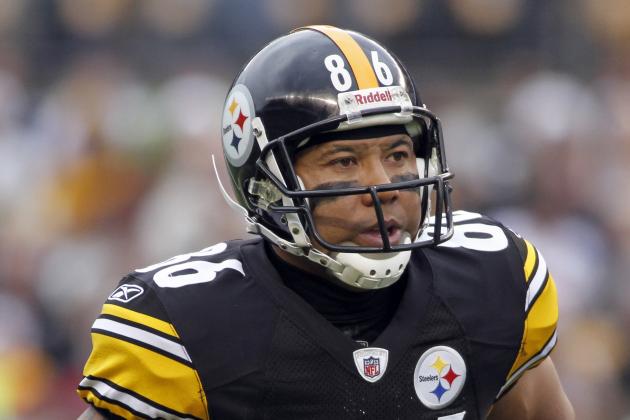 Justin K. Aller/Getty Images

Have you ever watched Hines Ward play football? He always has a smile on his face.
Ward isn't afraid to be himself, as he's always grinning and snicking his nose in the middle of everything trying to get a raise out of someone.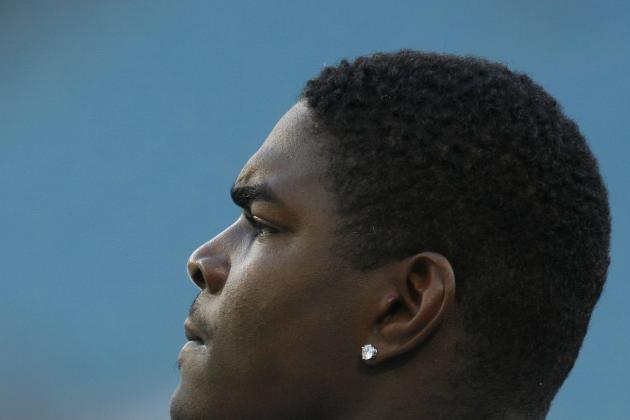 Matt Stroshane/Getty Images

When someone publishes a book titled Just Give Me The Damn Ball, you immediately have to realize that they're crazy.
Keyshawn Johnson was a great wide receiver, but he was always about himself—which is what made him so entertaining to watch.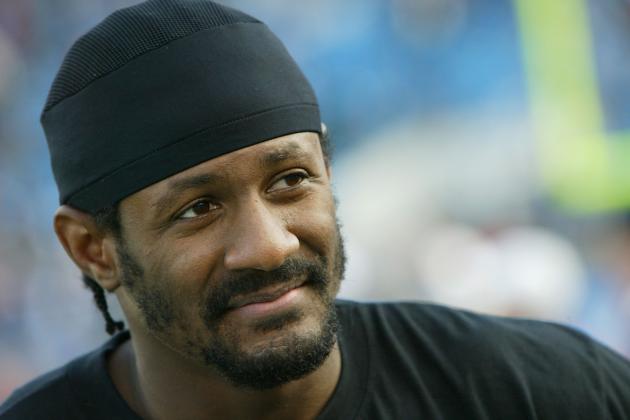 Jed Jacobsohn/Getty Images

Wait a minute. Who's Freddie Mitchell?
Oh yeah, he's that Philadelphia Eagles wide receiver that talked a lot of trash but only recorded 90 receptions in his four-year career.
Despite being a mediocre wide receiver, Mitchell was pretty crazy.
Ted Hendricks is actually insane.
The first few seconds of the video that I posted should explain a lot to why he's on this list.
Shannon Sharpe is not only one of the best tight ends in NFL history, but he is quite the personality.
Sharpe was never at a loss for words. He always had something to say.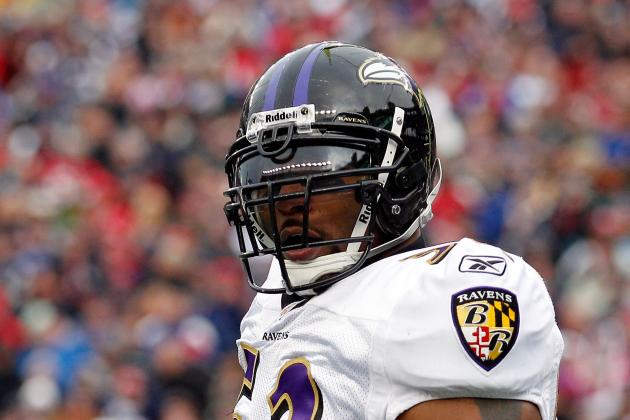 Rob Carr/Getty Images

Ray Lewis actually scares me.
I would have no interest in this man lining up opposite of me and ready to knock me into the next generation.
Lewis is one of the best linebackers of our generation, and he is certainly quite the crazy personality.
Joe Horn's cellphone celebration alone makes him one of the craziest personalities in NFL history.
Terry Bradshaw may not have had the greatest stats, but he was a winner, and he won in style.
Not only was he a winner, but he could sing.
Just watch the video.
Enough said.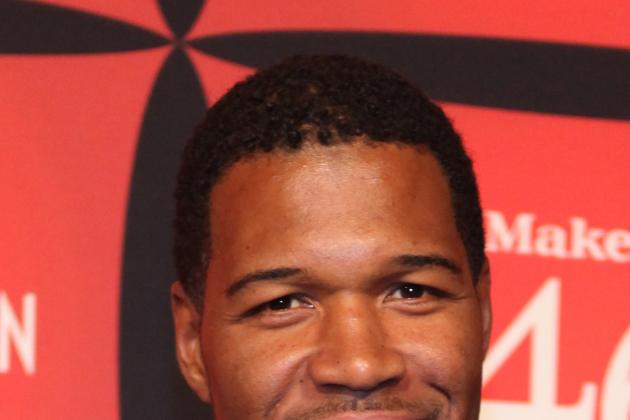 Robin Marchant/Getty Images

Just take a look at Michael Strahan's smile. It's so identifiable.
Why? Well not only because of that giant gap, but because he was always smiling and always had fun playing the game of football. He was crazy for some football.
Rick Stewart/Getty Images

Lawrence Taylor is not only one of the greatest defensive players to ever play the game, but he is the greatest pass-rusher as well as having quite the crazy personality.
Did you happen to have the chance to watch L.T. play? Well if you did, you'd think he was an absolute animal that played with an incredibly high motor.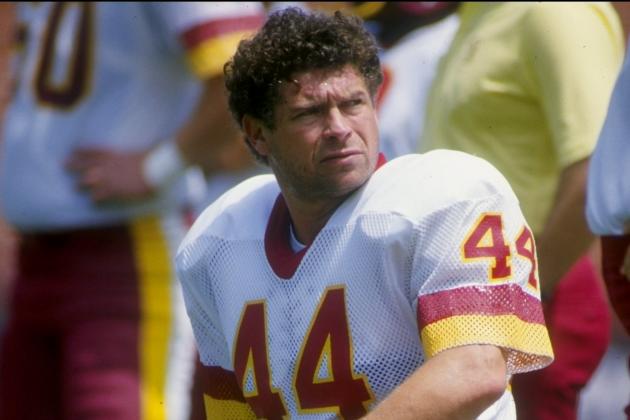 Tony Duffy/Getty Images

John Riggins was quite a character, as well as being one of the best running backs in NFL history.
Riggins always had a crazy hairstyle, whether it was a mohawk or an afro. All in all, he was the man. Enough said.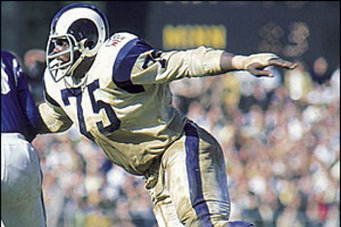 Deacon Jones, the man that coined the term "sack." Some may consider him the greatest pass-rusher in NFL history.
However, the more interesting story about Jones is how he coined the term "sack":
You take all the offensive linemen and put them in a burlap bag, and then you take a baseball bat and beat on the bag....You're sacking them, you're bagging them. And that's what you're doing with a quarterback.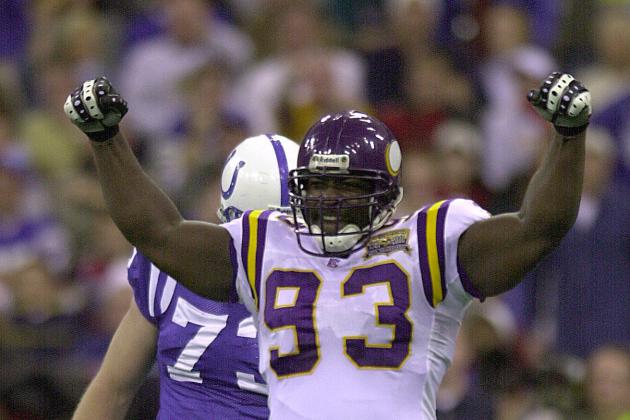 Elsa/Getty Images

John Randle was simply filled with energy.
Randle was an absolute sack machine that played with a crazed-look in his eye, as he was always covered in face paint while being one of the greatest pass-rushers in NFL history.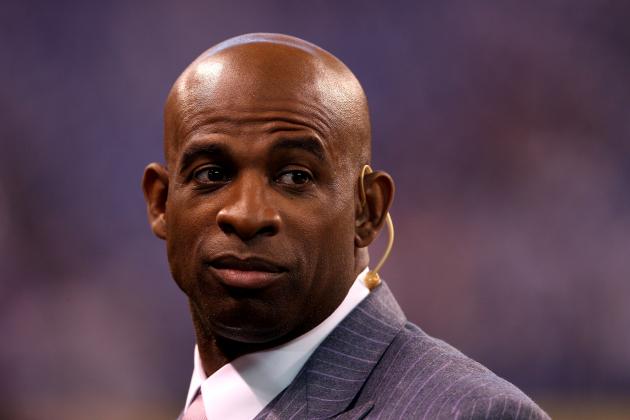 Elsa/Getty Images

Deion Sanders crazy? Hell yes.
Sanders had one of the biggest egos in NFL history—but does that really matter? He's one of the greatest players to ever play the game, and we'll always remember him as "Primetime."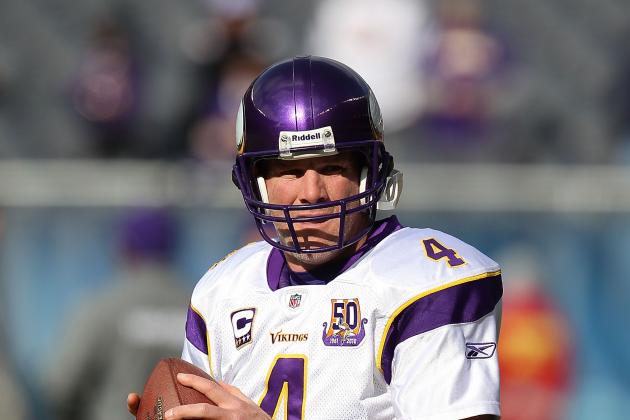 Jonathan Daniel/Getty Images

We all may be sick of Brett Favre right now, but you have to admit that he was such an entertaining player.
Favre simply played football because he had fun—he was all about having fun, which makes him one of the best personalities in NFL history.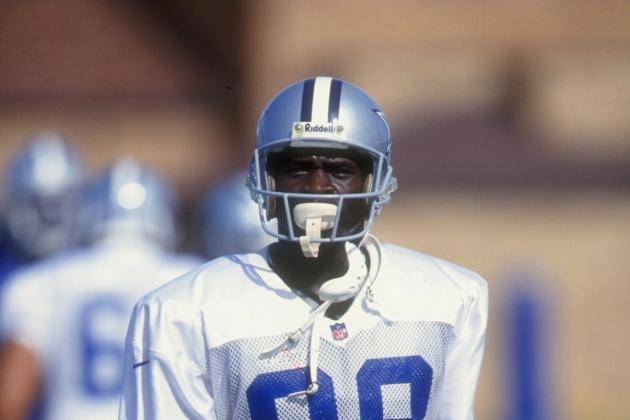 Stephen Dunn/Getty Images

Michael Irvin is just another prima-donna wide receiver.
He had the huge ego while being a part of America's Team during their heyday.
Come on! Just watch the Super Bowl Shuffle!
"I'm the punky QB known as McMahon."
I love his mullet and his shades. Classic.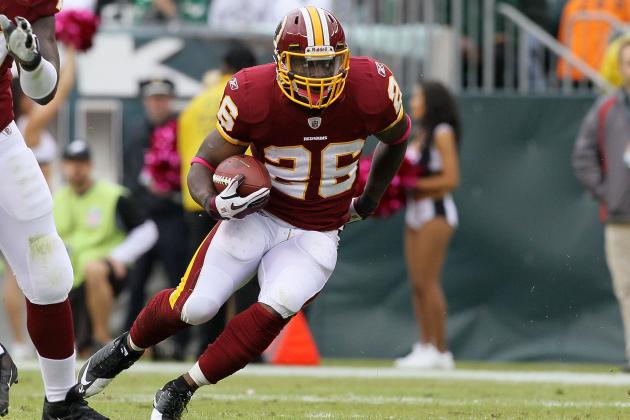 Jim McIsaac/Getty Images

Clinton Portis is just downright funny.
Portis maybe be a bit insane, as he has quite a few alter egos, but he's still extremely entertaining and a pretty impressive football player.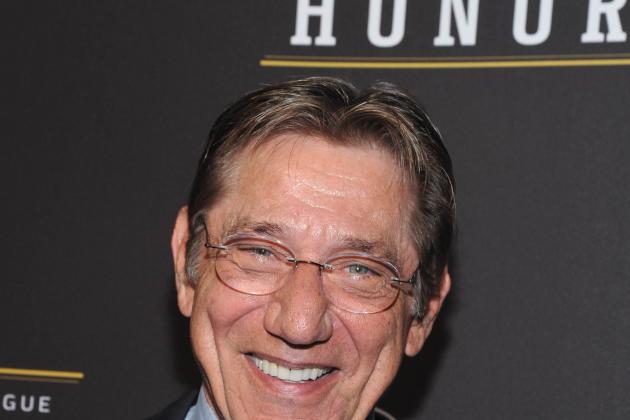 Mike Coppola/Getty Images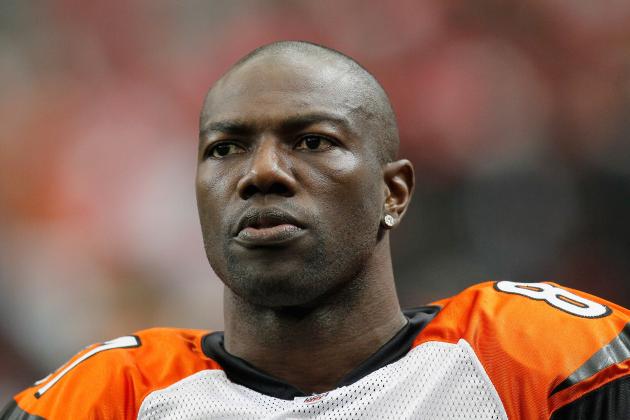 Kevin C. Cox/Getty Images

Terrell Owens is as crazy as you can get. Quite frankly, I might even label T.O. as being insane.
Owens is the typical "prima-donna" wide receiver. Love him or hate, he's one entertaining player.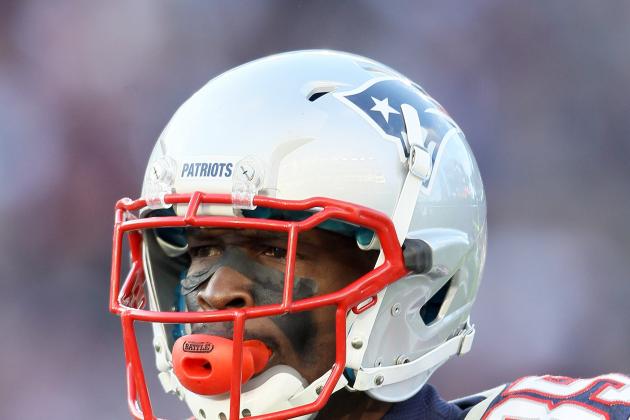 Elsa/Getty Images

If you change your last name to "Ochocinco," then you're immediately labeled as crazy.
Chad Ochocinco, formerly known as Chad Johnson, is the craziest personality in NFL history.
Ochocinco is known for his wild touchdown dances, as well as his non-stop tweeting and his very own "news network," OCNN.
All I have to say is that if you're not on Twitter, you need to sign up and follow Mr. Ochocinco.