South Carolina Football: 10 Ways You Know You're a Gamecock Fan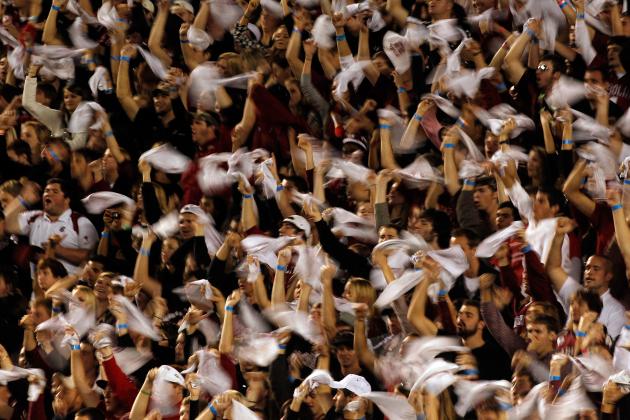 Streeter Lecka/Getty Images

There are many ways to spot a Gamecock fan. It could be the colors of his shirt. The flags the person flies. The way he or she talk about sports. It could be something a little bit more. South Carolina fans border on obsessive.
They don't have a pro team in South Carolina. You're either born a Gamecock, or a smelly old Tiger.
Here's how you can spot the former.
Begin Slideshow

»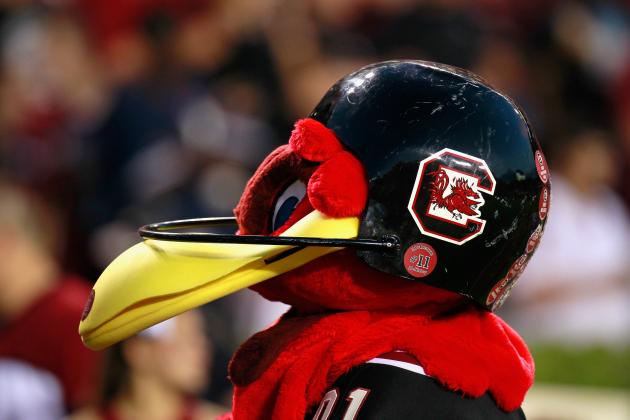 Kevin C. Cox/Getty Images

South Carolina has the best mascot in history. Ever. Period. There is no argument, it's just science.
Cocky would rip the face off of a tiger. He'd peck an elephant to death. Oh, and don't ask a bulldog about Cocky.
Bulldogs don't mess with no Cocky.
Dabba dabba da.
Dabba dabba da.
With those initial beats, you know you are in love. "Sandstorm" should be played at every single wedding. In fact, I move to make it a legal part of the ceremony. You must have a licence, pre-nup and "Sandstorm" on CD.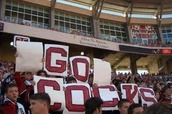 Without getting into much detail, this one is shocking to pretty much everyone outside of the state of South Carolina.
Go Cocks.
Some people are so dedicated to the Gamecocks that they have this amazing room scheme.
Trust me.
It's not a good idea.
Between the wheezing, arthritis, drooling and farting, a Bulldog seems like an excellent choice of mascot and/or pet.
Seriously. Who am I kidding?
They're just terrible.
I wake up in the morning and I get out from under my "National Championship" blanket. Then I make myself some coffee to put in my "National Championship" mug.
Then, I brush my teeth with my "National Championship" toothbrush, then go to work in my car covered in 32 "National Championship" stickers.
Then...
Well, you get the idea.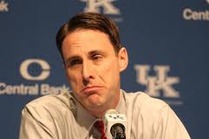 South Carolina payed a lot of money for Darrin Horn's coaching philosophies.
For instance his patented "run around until the clock is about to expire, then jack up a contested three" offense. Man, it was fun to watch the lowest-rated three-point shooting team in the SEC.
His defense was even better. The shifting 2-3 to man defense that had guards on forwards and centers, and centers on guards, and some players defending no one at all?
Classic Horn.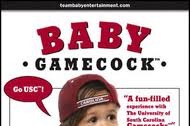 I personally feel like "Spur-Dog" is one of the most under used names in baby history. I mean, it's uni-gender. It's contemporary.
In fact, that's going to be my first child's name.
Spur-Dog Roberts.
I'm not a big fan of Ray, however. It's just weird. Where's Egon and Venkman? Silly parents.
Orange is the ugliest color in the history of mankind. It's used in a wide variety of ways, however. People in prison wear it. People who clean the sides of the road wear it. Traffic cones are orange.
That counts for something, right?
Ninety-nine percent of all college mascots are "Tigers." Bet you didn't know that. Wait, I'm wrong? Well, it feels like it, anyway.
They are nothing but gigantic cats. Idiot cats that have big teeth and claws. Guess what? They're still idiot cats. They are still inferior to dogs.
They're also inferior to Gamecocks.