Detroit Lions: 5 Players That Underperformed in 2011 and Need to Step Up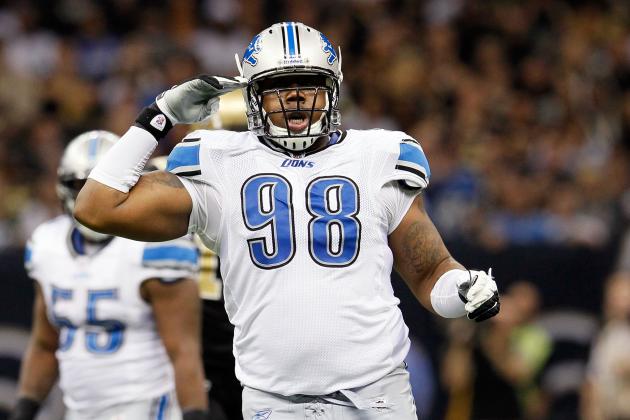 Kevin C. Cox/Getty Images

Not every player on the Detroit Lions roster elevated their play in 2011; in fact some guys had lackluster seasons.
Going 10-6 and reaching the playoffs was certainly a monumental improvement for the franchise and a great sign moving forward, but what if everyone played to the best of their abilities?
There are a select few Lions who struggled last season and must improve in 2012 to prove their worth to the organization.
Veterans and rookies alike saw their stats dwindle and their value drop as they were upstaged by other players.
So who put the pedal in reverse last season and needs to shift back into gear in the upcoming campaign?
Let's look at five Lions that underperformed in 2011 and need to step it up in 2012.
Begin Slideshow

»
Gregory Shamus/Getty Images

By all accounts Louis Delmas was not terrible last season, but he was not spectacular either.
The Lions safety has now been in the league three years, and yet his third season did not see any real growth or development.
Yes, he was hurt for part of the year, but his hard-hitting style of play almost demands that he spend time on the injury block.
When Delmas was on the field for 11 games, he recorded only 36 solo tackles and no interceptions.
The former Western Michigan Bronco is not expected to be great at picking off passes, but he has zero interceptions in the past two years.
With Detroit's secondary in a state of turnover and change, Delmas needs to be the glue that holds all the new pieces together.
2012 has the potential to be a breakout year for him if he finds a way to stay healthy and hungry.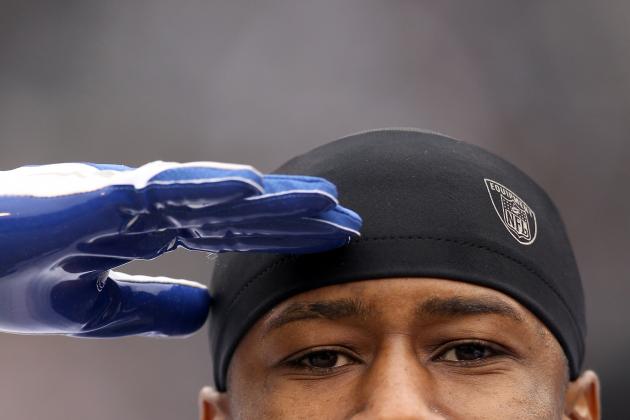 Ezra Shaw/Getty Images

The fact that Nate Burleson was willing to restructure his contract in order to help Detroit's salary cap situation says a lot about his selflessness and dedication to the organization, but it does not excuse his play in 2011.
The Lions No. 2 wideout found the end zone only three times all season and had zero games with at least 100 yards receiving.
Burleson is a dynamic player that can stretch the field and be utilized on trick plays and reverses, but Titus Young is quickly emerging as a viable option for Matthew Stafford to throw to.
For Burleson to hang on to his position on the depth chart, he is going to have to step his game up in 2012.
Otherwise, he may get lost in the shuffle behind Detroit's bevy of other pass-catchers.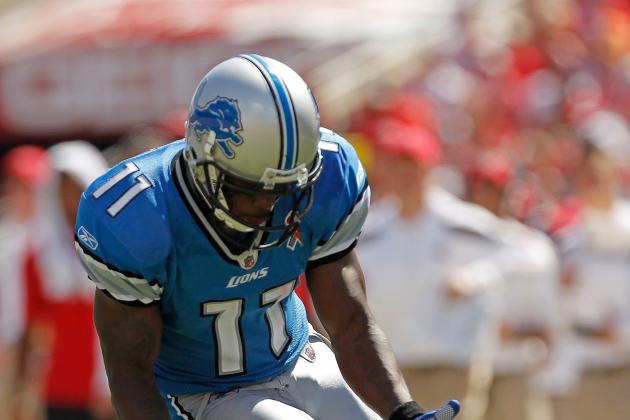 Mike Ehrmann/Getty Images

Remember 2010 when Stefan Logan brought a much-needed energy and spark to the Lions return game?
Well, for whatever reason, there was no carryover into the 2011 season.
Logan was almost non-existent, and when he did get the ball in his hands, nothing remarkable happened anyway.
The three-year veteran's longest kickoff return was only 42 yards and his longest punt return was for only 28 yards.
Detroit needs someone returning kicks that can be explosive with the ball and give the offense good field position to work with on occasion.
Logan needs to prove that he can be that guy and do it in a hurry because his job is always replaceable.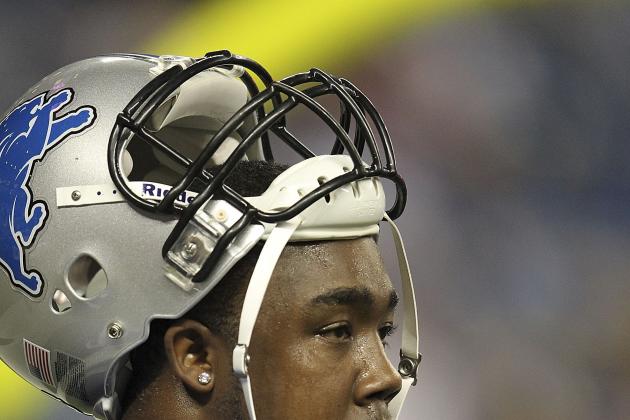 Leon Halip/Getty Images

Nick Fairley gives the Detroit Lions almost unrivaled depth along the defensive line.
Yet, when he made his way onto the field in 2011 he didn't do much.
Sure, it was only his rookie season, but Fairley's stats were terrible. He managed only nine solo tackles in 10 games and recorded just one sack the entire season.
Development takes time and no one is going to call Fairley a bust by any stretch of the imagination, but he does have a lot to prove in 2012.
The Lions have a lot of money invested in the D-line, and if Fairley can show his true value, then it may become easier for the organization to part ways with a guy like Corey Williams sometime in the near future.
Either way, Fairley is a first-round draft pick that is now fully healthy and absolutely must play better in 2012.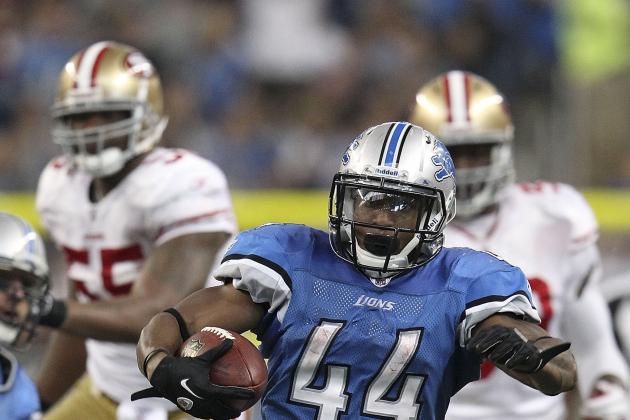 Leon Halip/Getty Images

Jahvid Best was hurt for most of last season.
Fine, that excuses him from the 10 games he missed, but what about the six games he actually started?
Best had one great game in 2011, when he ran for 163 yards against the Chicago Bears, but in no other contest did he manage even 75 yards.
In fact, outside of the Chicago game, Best's YPC (yards-per-carry) was only around 3.0.
This is unacceptable for a starting running back in the NFL, and Best has to be better.
Detroit has an exceptional passing game that is hampered by a lackluster backfield that too often contributes nothing to the offensive game plan.
Best has the talent and skill to be a great weapon in the Lions offense, but he must find a way to start finding the end zone and making plays.