Monday Night Raw Results 3/26/2012: The Top 5 Questions Going Forward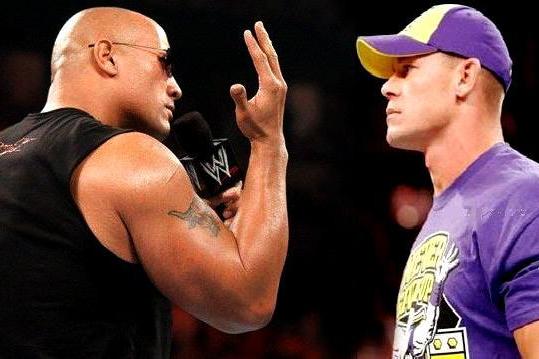 http://itscjpunk.wordpress.com/2011/09/17/john-cena-and-the-rock-teaming-together/
Last Raw before WrestleMania!
Tonight, we witnessed Spinaroonis, Cobras and more CM Punk family bashing.
As I do every Monday night following Raw, I present the top questions going forward.
These questions are meant to stimulate conversation and give us pause, so we can examine current storylines.
Shall we have it?
Begin Slideshow

»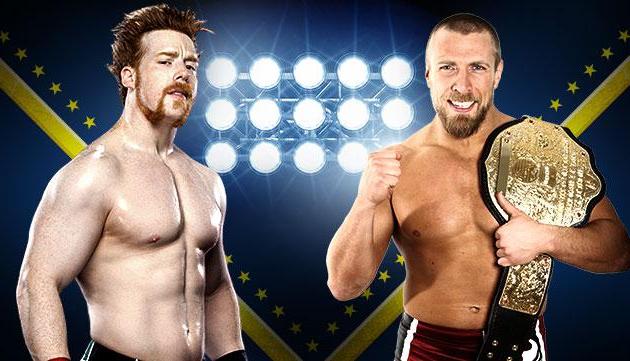 http://the-void.co.uk/wrestling/wwe/wrestlemania-28-predictions-267/
Four of the seven matches on Raw featured WrestleMania opponents squaring off against one another. As a paying customer, do you feel cheated to have to pay for matches that were previewed tonight?
Even though they are not the exact same matches we will see on Sunday, I still feel like it is cheap to have opponents team up in a tag team match to face their WrestleMania counterparts. It also makes no sense to me when you have members of "Team Johnny" facing off against members of "Team Teddy" six days before WrestleMania.
Did tonight take any intrigue away from WrestleMania?
I would have enjoyed watching separate matches with Kane facing Sheamus and Randy Orton taking on Daniel Bryan rather than a tag team match featuring all four of them. I do not mind opponents getting physical in a brawl before a pay-per-view, but having them actually fight in a match just seems cheap.
Did tonight anger any fans who are planning to purchase WrestleMania 28?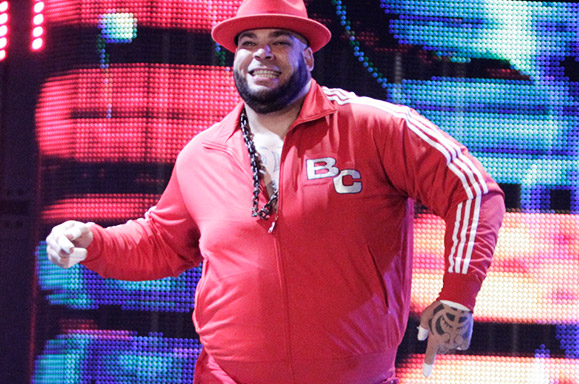 www.wwe.com
It's official. I have lost interest in Brodus Clay.
I am fully aware that the WWE has a long list of jobbers. I do not need to see Brodus Clay mangle one of them every single week. At some point, Brodus has to have a complete match to regain my attention.
A lot of fans were happy to see something different and playful when Brodus Clay first appeared on Raw. However, it is not different anymore when Brodus Clay does the SAME thing every night. You would think after five or six squash wins that he would actually compete in a longer match that had back and forth action.
Is Brodus Clay still interesting to you?
There is, of course, one explanation for why Brodus Clay is winning all the time. He is obviously going to challenge Goldberg's undefeated streak.
I'm kidding, calm down.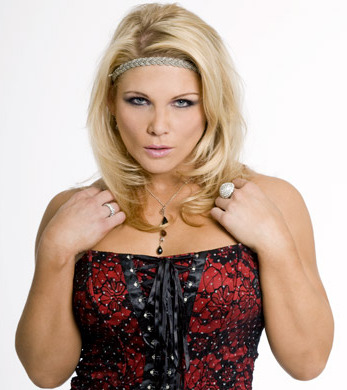 http://wrestlearena.blogspot.com/2011/10/hottest-wwe-diva-champion-beth-phoenix.html
When Beth Phoenix came out to accompany Eve to the ring, I honestly forgot she was the Diva's Champion. She rarely gets any face time so it may be a natural reaction to forget that she is SUPPOSED to be the face of the Divas.
Unfortunately, Beth will not be defending her title at WrestleMania. Instead, she will be playing fourth banana to Kelly Kelly, Eve Torres and Maria Menounos.
If Beth Phoenix gets no TV time and the WWE continues to shove Kelly Kelly down our throats, then why is Beth the champ?
Most intelligent wrestling fans recognize why Beth Phoenix SHOULD be the champion, as she is by far the most talented Diva on the roster. The problem is that her talent rarely gets displayed. Instead we get to watch more attractive women, such as Eve and Kelly Kelly, botch moves and master the art of "Roll up Pins."
I understand that most WWE titles are not as prestigious as they once were, but it makes no sense to me to have the belt on someone who is rarely seen on television. What does it say when your champion is nowhere to be found, but Kelly Kelly is continuously booked every week?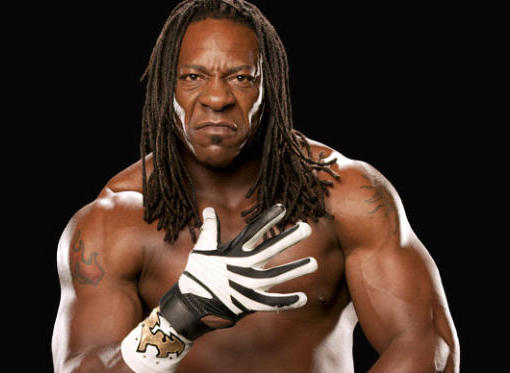 http://www.gerweck.net/2009/10/24/booker-t/
It would not be WrestleMania without an announcer being in a match. It would appear that WrestleMania 28 will continue that trend since Booker T is joining "Team Teddy" in the battle of the General Managers.
Booker is a fine addition to Team Teddy because they were lacking a true star. Although Booker T is past his prime, his name still has merit. Fans recognize him, and he brings excitement to a match which needs as much help as it can get.
Despite a lot of publicity on tonight's episode of Raw, I just cannot get myself excited for this match. I am not a huge fan of John Laurinaitis or Teddy Long, so I do not really care what team wins.
Are you excited that Booker T is going to perform at WrestleMania?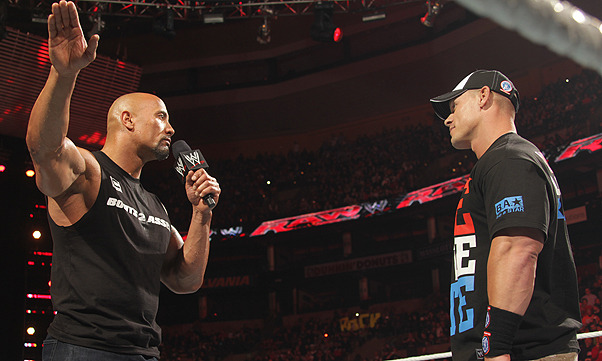 www.wwe.com
I can sit here and analyze this match from every angle, but in the end, it's a match that can go either way. As fans, we can make excellent cases for both The Rock and John Cena on who we think we will win.
However, the more interesting question is "Who needs this win more?"
John Cena has never defeated anyone of The Rock's caliber, so a win over The Rock would solidify John as one of the top guys in WWE history. Cena has been the face of the WWE for some time, whether we like it or not, but he needs a signature win under his belt.
The Rock has defeated superstars who were bigger than John Cena, including Steve Austin and Hulk Hogan. Nevertheless, a victory over Cena would immortalize The Rock as possibly the greatest WWE superstar of all time.
So who needs it more?
My personal opinion is neither. I know that seems like a letdown, but in all honesty, both of these men will go down as two of the top 10 greatest superstars of all time—win or lose.
The Rock will always be a giant, and to me, a win over John Cena does little to further his legacy. He truly is one of the best because of his ability both in the ring and on the mic. The Rock will never come back on a full-time basis, therefore, the decision of this match will not affect his legacy overall because his best work is behind him anyway.
John Cena said it himself tonight. He always wins. Why would a win over The Rock do anything for Cena when it is expected anyway? He does not need to beat The Rock to prove himself. I may not be his biggest fan, but John Cena's contributions have made him into one of the greatest superstars of all time. This match will not determine his place in history because it is already set in stone.
There is no "passing of the torch" because both men have held the torch already. This is simply a "dream match" that pits two of the biggest names in history against one another. In all honesty, these two men are no more important than when Shawn Michael fought Undertaker, in terms of historical matchups.
It's hard for me to even root for one of these two because I do not feel either man needs a victory more than the other.
What do you think? I want to hear arguments over who needs this win more!
Share your feelings below and list the questions that came out of Raw for you. Also, remember to follow me on Twitter @ClassicJoeyMac. I may get wittier with more followers, but I doubt it.
Keep it classic everyone!