Wrestlemania 28 Predictions: Why Team Johnny Will Win Against Team Teddy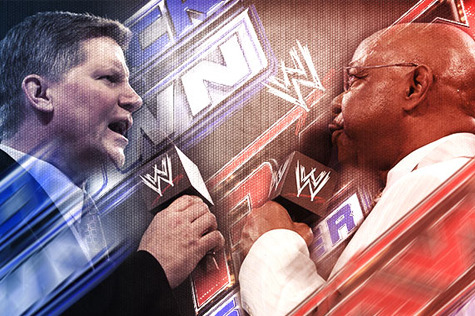 WrestleMania 28 is shaping up to be one of the most exciting ones of all time.
It is a loaded card, and the match that is most loaded with WWE superstars is the six-on-six tag-team match between Team Teddy and Team Johnny. The winning GM's team will officially give them control of both Raw and SmackDown.
Here is a look at why Team Johnny will win against Team Teddy at WrestleMania.
Begin Slideshow

»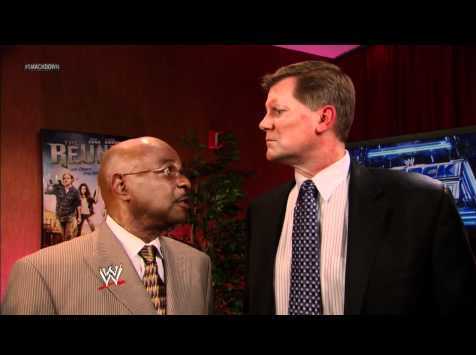 John Laurinaitis was introduced this summer as a heel corporate figure.
At first, he seemed boring and bland.
With the more time he got on the show, that boring and bland character actually became kind of entertaining.
His character is a heel who makes heel-like decisions while making you believe that he is doing it for the fans or right reasons. He has started to come into his own as the Raw general manager.
Teddy Long has been with the company since 1999. He started off as a referee and has been the SmackDown general manager since 2004.
He is 64 years old, and it might be time for him to retire or possibly take a smaller role behind the scenes.
This match is for control of both Raw and SmackDown. This could be a way for Long to retire and Laurinaitis to get a bigger push as a heel corporate figure.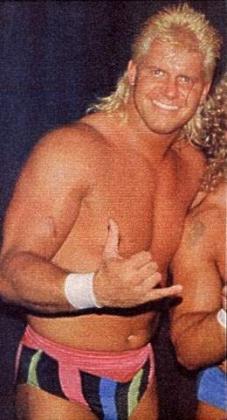 Having John Laurinaitis, who is a heel, in charge of both shows would be a smart move for the WWE.
There would be many more different angles and storylines with a heel as general manager.
Having a heel run in charge has proven to work in the past with Vince McMahon. Some of the best storylines of the Attitude Era involved McMahon.
Laurinaitis could also be involved in physical encounters, because he is a former wrestler.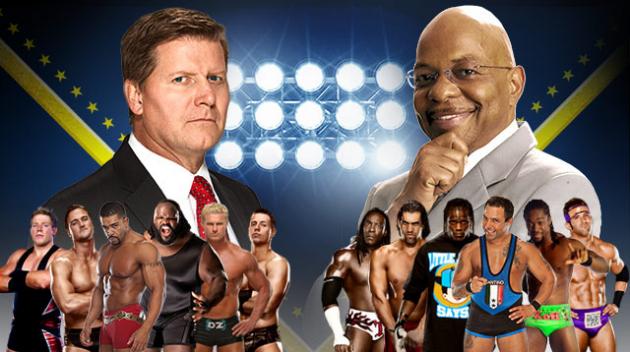 When comparing the teams and breaking down who has the edge, it probably goes to Team Johnny.
Laurinaitis' team has more former Heavyweight Champions and, on paper, has the advantage.
Team Johnny
Dolph Ziggler

Mark Henry
Jack Swagger
Drew McIntyre
David Otunga
The Miz
Team Teddy
Kofi Kingston
R-Truth
Great Khali
Zack Ryder
Santino Marella
Booker T
Dolph Ziggler is coming off a big push in which he was the No. 1 contender for the WWE Championship.
Mark Henry is being pushed again as a dominant force. He just came off a solid reign as World Heavyweight Championship.
Jack Swagger is a former U.S Champion, ECW Champion and World Heavyweight Champion.
The Miz was in the main event of WrestleMania 27 and a former WWE Champion.
Other than Booker T and Great Khali, nobody on Team Teddy has won a WWE or World Heavyweight Championship. Also, Booker T is no longer a full-time wrestler, and Great Khali is not as dominant as he once was.
If Team Johnny wins, Laurinaitis gets control as general manager of both shows.
What this could do is give too much power to where he starts taking advantage of it, which could leave an opening for someone to step in and stop him.
That person could be Mick Foley.
Since coming back to the WWE Mick Foley hasn't really had a significant role. His return has been somewhat pointless, and this would give him an interesting angle.
Foley would get a huge pop from the crowd if he came and saved us from Laurinaitis being too powerful.