Chicago Cubs: 10 Prospects to Watch in 2012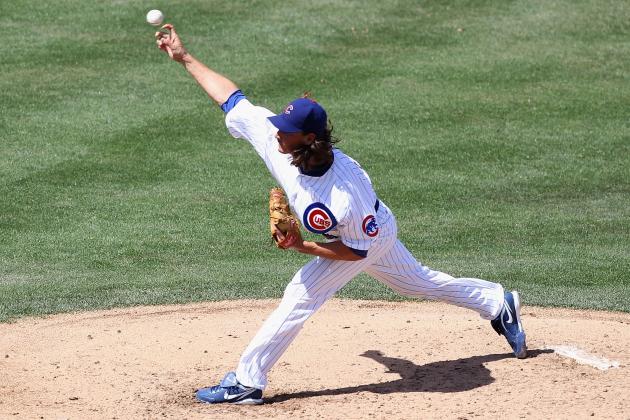 Christian Petersen/Getty Images

The upcoming season will be very exciting for the Cubs.
Despite most assuming they won't be in playoff contention, the Cubs have several prospects who could climb the ladder to Chicago.
But there are younger players still years away who will look to put together strong seasons in order to get the attention of the Cubs brass.
Let's explore 10 prospects Cubs fans should watch as they consider the long-term future of the Cubs.
Begin Slideshow

»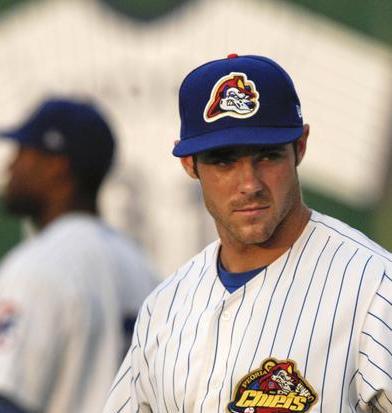 Szczur was one of the players the Rays requested during Matt Garza trade discussions, but the Cubs want to see what he is capable of doing.
Between Low-A and High-A last season, Szczur hit .293 with 10 home runs and a .335 OBP in 109 games. He struck out 48 times to 26 walks, but his numbers in Low-A far exceed his High-A totals.
Yet, Szczur will begin the season at High-A or Double-A, given his success throughout his professional career.
It will be interesting to see how performs this year. He is only 22 years old, and will likely spend most of the next two seasons in the minor leagues.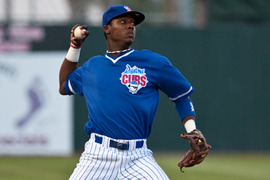 Junior Lake is similar in size and stature to Starlin Castro, but he has lights-out speed and could potentially hit for more power as he matures.
He will likely start in Double-A, considering he ended the year there hitting a disappointing .248 in 67 games. If Lake can play well, there is no reason he won't be tested, and maybe even given an opportunity to steal second base away from Darwin Barney.
That situation may be a year away, but who saw Starlin Castro coming?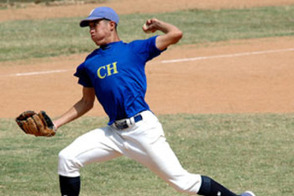 There isn't much information on Concepcion besides being a tall, lanky 20-year old left-hander.
Concepcion went 10-3 with a 3.36 ERA in 21 games (16 starts), with Industriales de la Habana in Cuba last season. He is mature for his age and it showed on the mound.
No word yet on where the Cubs will place him. He will likely begin in Single-A, but considering how much talent varies in the Cuban leagues, he could rise quickly and find himself pitching with developmental major-league prospects in Double-A.
Certainly one to keep an eye on as he has drawn big-time comparisons.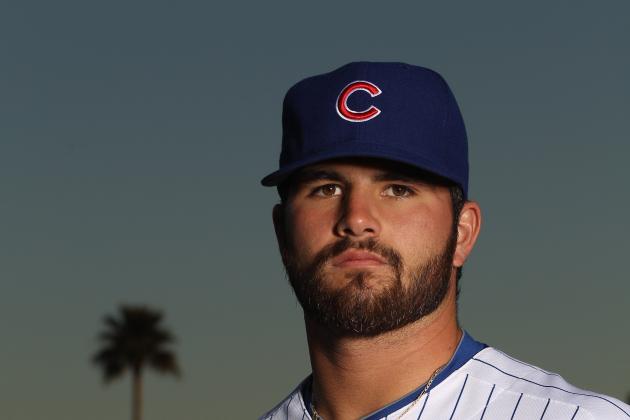 Ezra Shaw/Getty Images

McNutt is one of the biggest surprises in the Cubs minor-league system.
A 32nd-round pick, the Cubs did not know what they were really getting. He went 10-1 in 2010 between Single-A and Double-A, pitching successfully at three levels.
He did struggle in Double-A and it showed in 2011, when he posted a 4.55 ERA in 22 starts. He will be back with the Tennessee Smokies, but could move quickly if he finds success.
This is certainly going to be a telling year for McNutt.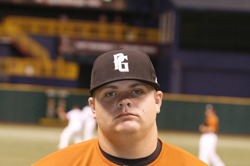 A guy like Vogelbach is still a few years away, but does the kid have serious power.
The Cubs are definitely going to monitor how his body holds up over the course of a season, considering he likely hasn't played more than 100 games in a season.
His future will likely be at first base, as his mobility is limited. Still, if he finds success, a team will find a spot for him.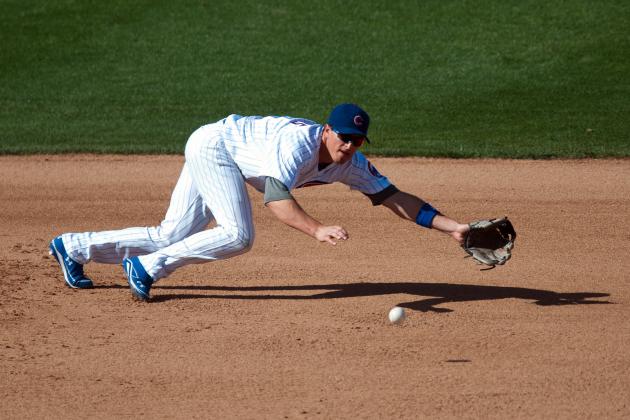 Rob Tringali/Getty Images

Vitters has been on Chicago's radar for a few years now.
Despite a disappointing spring, Vitters will move up the ladder and start in Triple-A for the Iowa Cubs in 2012. He had a decent 2011, and evaluators continue to rave about his skills. But the question will be if he can impress in 2012.
Ian Stewart is the new Cubs third baseman. Time will tell if he is here to stay, but there is no reason to deny the possibility that Vitters could be starting in Chicago at some point in 2012.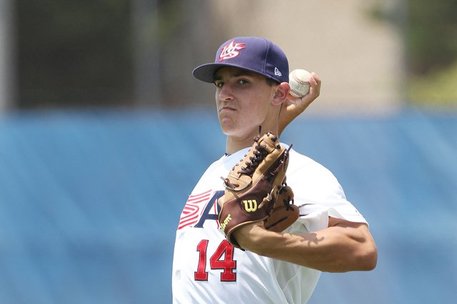 The Cubs signed Maples in the Aug. 15 draft-signing deadline to a $2.5 million bonus. He was a 14th-round pick, mostly because he was expected to go play in college.
Maples is extremely talented, and is still growing into his 6'2" frame. He will begin his professional career in Single-A, and is still a few years away.
Nevertheless, a pitcher like this is exciting to watch. There is no reason to think he won't get a taste of Double-A by the end of the 2012 campaign.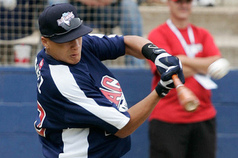 Baez was tabbed as the ninth overall pick in last year's draft and has a high ceiling at shortstop. Perfect Game has the skinny on him:
While Baez' offensive potential intrigues scouts the most, he has impressive defensive tools, as well, that enable him to play a number of positions.
Baez figures to start in Single-A, but he also has great tools and could see time in Double-A at the end of this year. The trend has been to get advanced players a taste of Double-A before they spend their first season there, and it is likely that will continue.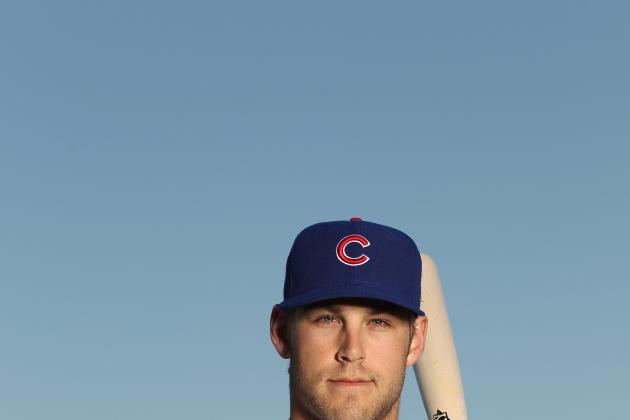 Ezra Shaw/Getty Images

The Cubs may be more excited about Brett Jackson than Anthony Rizzo. Jackson is a former first-round pick who has absolutely mauled the ball at every level of his pro career.
The Cubs are already making plans to move Marlon Byrd in anticipation for Jackson's arrival.
It is foolish to get ahead of ourselves, but with Jackson going to Triple-A—where he hit .297 in 48 games with 10 home runs and a .388 on-base percentage last season—he could be knocking on Chicago's door very soon.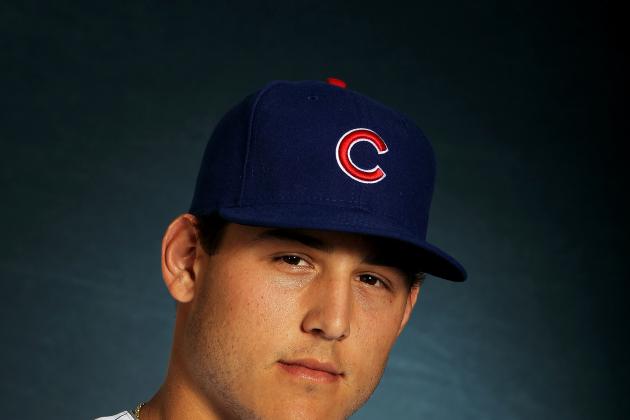 Jamie Squire/Getty Images

Anthony Rizzo has followed Jed Hoyer since he left the Red Sox, spending time with the Padres before joining the Cubs this offseason.
But you'd have to be living under a rock if you didn't know that by now.
Rizzo hit .364 in 33 at-bats with two home runs, but he did strike out nine times. He will go and get comfortable in Triple-A unless Bryan LaHair flops and Rizzo gets the call early.
Even if LaHair struggles, I think the Cubs won't rush Rizzo, as Rizzo has been moved around each of the past three seasons. He's with his third organization in three years, and has spent time at different levels along the way.
If things go the Cubs way, this will be Rizzo's last stop before Wrigley Field. That's why I think they are telling him to get settled in and healthy with the Cubs and in Iowa.
It should be an exciting season for Cubs prospects looking to shake up the ranks.