Illinois Basketball: 7 Potential Head Coach Replacements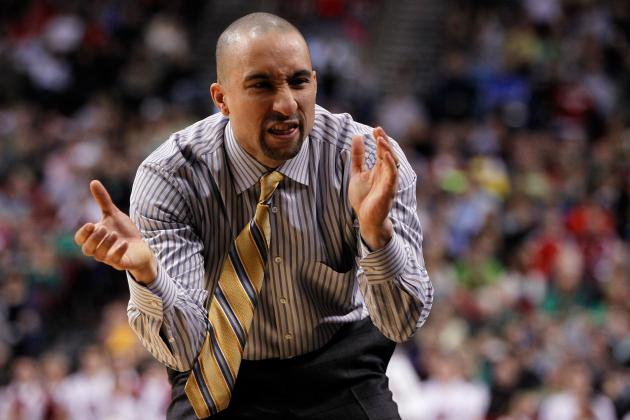 Jonathan Ferrey/Getty Images

The University of Illinois Fighting Illini are looking at an ever-shrinking list of coaching candidates, with Shaka Smart electing to stay at Virginia Commonwealth University and Frank Martin rumored to be heading to South Carolina.
Smart would have brought a youthful face to the sidelines at Assembly Hall, and Martin would have been a recruiting wizard in the Chicago area.
In recent years, the Fighting Illini have lost out on Derrick Rose, Anthony Davis, Jacob Pullen, Jon Scheyer and other Chicago-based talents. Additionally, they let Andre Iguodala, Verdell Jones and other high-level recruits from Illinois slip through their fingers.
Chicago is crucial to becoming a perennial Final Four contender. It's is one of the best basketball cities in the United States, and bringing the area's top talent to campus is a step towards becoming a power program—not just in the Big Ten, but in the country.
With the next coach still to be determined, here is a list of potential candidates that have a winning background and a large enough name to get the best players in the state to the Urbana-Champaign campus.
Begin Slideshow

»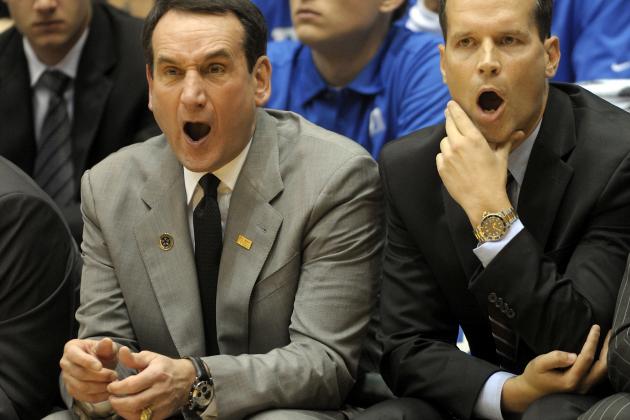 Sara D. Davis/Getty Images

Chris Collins is native to the Chicago area (Northbrook) and is the son of current Philadelphia 76ers coach Doug Collins.
He has basketball bloodlines and has learned from Coach K—another Chicago guy—while serving on the Duke staff since the 2001 national championship victory over Arizona.
Collins has also helped out Coach K with the USA Olympic squad in some capacity.
Collins was a former Mr. Basketball winner, and was crucial in the signing of Jon Scheyer. He won as a player, and has an excellent pedigree as an assistant. The fact that he hails from the Chicago area would be a major draw for the University of Illinois administration. With Chicago being a focal point for the next coach, Collins makes sense.
He's been to a few Final Fours as a coach and found success as a player in the big dance. Collins knows what it takes to be a winner as a coach and player, as he was a major part in the evolution of Jason Williams, J.J. Redick, DeMarcus Nelson and other Duke standouts.
Collins graduated from Duke in 1996, which means he is young enough to build a winner for a very long time if he is in fact selected for the job.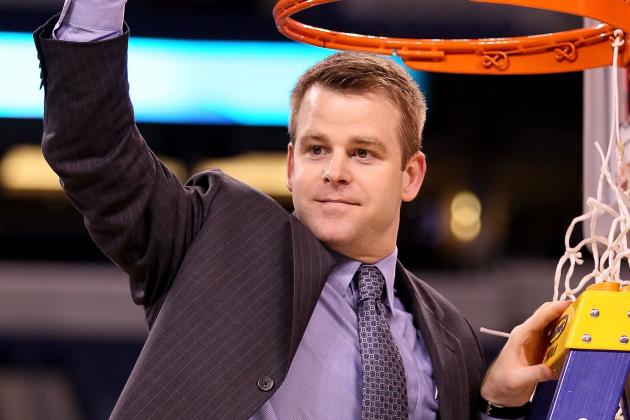 Andy Lyons/Getty Images

Cutting down the nets is a dream for not only college players and coaches, but for the fans too.
Wojo, as he is often called, has cut down the nets for the Duke Blue Devils, and even has a gold medal thanks to his part with the 2008 USA Olympic team.
Wojo is probably best remembered for his tough style of play as a player. It was a common sight to see him banging the hardwood with his hands on the defensive side of the court. He would bring that same toughness to Illinois as the head coach.
Wojo and Coach K have a very strong relationship, which I truly believe will enable him to be an excellent head coach at some point.
He has such a strong desire and will to win, and those are things Illinois' program needs. He has been around top talent ever since his playing days at Duke, so recruiting is not something he would struggle with. He is a fan favorite of the Duke faithful, and he could bring a new culture to the Fighting Illini.
Winning a national title with Wojo calling all the shots is not an unrealistic goal.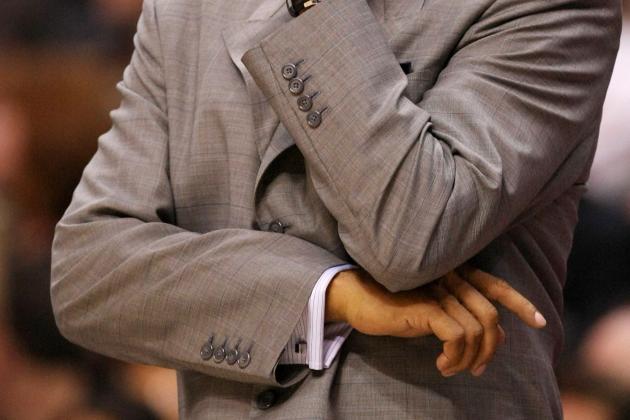 Stephen Dunn/Getty Images

Reggie Theus was popular during his time in Chicago. While the younger generation may not know about "Rush Street Reggie," they should know he has a serious basketball background.
As a player, Theus was the NBA's Rookie of the Year in 1979 with the Chicago Bulls after being selected ninth overall. Theus was named to the NBA All-Star team a couple of times and averaged 18 points and six assists for his career.
Theus has also been a coach on the college and NBA level.
As a college coach, Theus interviewed for the DePaul job in 2010 but did not get it. He was the head coach at New Mexico State for two years, going to the NCAA tournament once.
After his stint at New Mexico State, he left for the Sacramento Kings. Theus lasted just over 100 games as the Kings' head man. He also served as an assistant coach with the Minnesota Timberwolves from 2009 to 2011 under Kurt Rambis.
Theus has also dabbled in the entertainment industry, serving as an analyst and acting on the TV series Hang Time.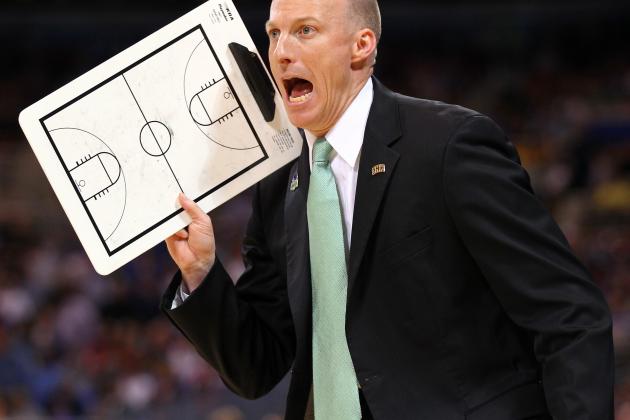 Dilip Vishwanat/Getty Images

John Groce is a hot name in the world of college basketball right now. Groce took his Bobcats to the Sweet 16 this year before going down to the North Carolina Tar Heels.
Groce has served as an assistant at several big programs: NC State, Butler, Xavier and Ohio State. Groce is good friends with Thad Matta and followed him to Butler, Xavier and Ohio State. Matta is a solid basketball mind and has found success in the Big Ten.
If Groce could transfer his success at Ohio to Illinois, he would make fans very happy. He's taken Ohio to the NCAA Tournament twice in his four years at Ohio.
Groce also proved himself to be a capable recruiter in Chicago, as he found D.J. Cooper from Seton Academy. He's been able to ride the talents of Cooper, and one can only imagine what Groce could do in Chicago if he had a big school attached to him.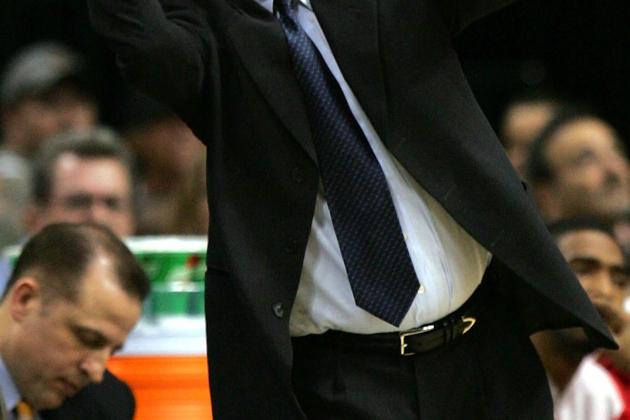 Ronald Martinez/Getty Images

While this is a long shot and probably will never happen, it would be a match made in heaven. In the age of one-and-done college players, Van Gundy would bring an NBA system to the University of Illinois.
Van Gundy has expressed interest in getting back on the sidelines, and college may not be a bad option for him. Van Gundy has seen his buddy Mark Jackson get on the sidelines, and he's still with Mike Breen on ESPN—not a bad job at all.
However, Van Gundy could use this as a stepping stone back to the NBA.
A lot of top recruits follow John Calipari because he is the closest thing to an NBA coach in the college ranks. Van Gundy could bring something to college that Calipari doesn't—a winning NBA record. While Illinois is not Kentucky in terms of basketball tradition, Van Gundy could do his part to build a high-level program at Illinois.
Van Gundy is not afraid to voice his opinions, good, bad or indifferent. Players, coaches, media, fans—whoever is worthy at the moment is fair game. Van Gundy is a colorful personality that would be willing to stick up for his players as long as they play all out for him.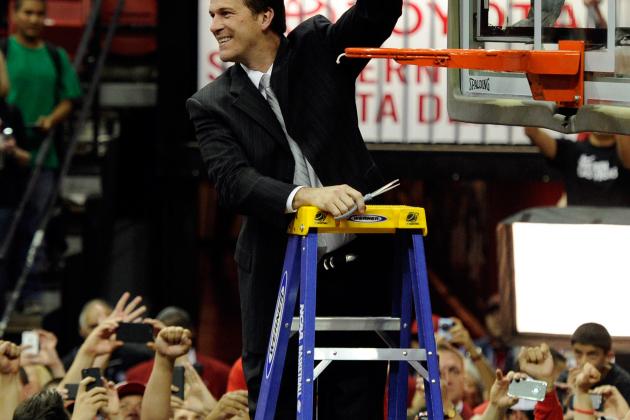 Ethan Miller/Getty Images

Steve Alford is one of the greatest players in the history of the Indiana Hoosiers' program, and one of the greatest players in college basketball history.
Alford competed on the 1984 USA Olympic team alongside Michael Jordan, Patrick Ewing and Chris Mullin. He was also a main reason for the 1987 NCAA Championship that the Indiana Hoosiers won.
While his NBA career never compared to his college days, Alford made a smooth transition to the coaching arena. Alford started his coaching career at Manchester College before moving to Southwest Missouri State, Iowa and then New Mexico, where he is now.
Alford has compiled over 400 career victories so far as a college coach. He was successful at Iowa and elected to go to New Mexico. He is a Midwestern boy, having grown up in Indiana. The addition of Alford at Illinois brings in a big name and a proven winner, and has a built-in story for the Illinois-Indiana rivalry.
Alford would be an amazing addition.He is a Big Ten icon, and while he had a chance to become a legendary Big Ten coach at Iowa, I feel Illinois might be a better fit. Alford has had time to mature as a coach and let his philosophies evolve.
I believe Alford has exactly what it takes to bring a winner to Champaign-Urbana.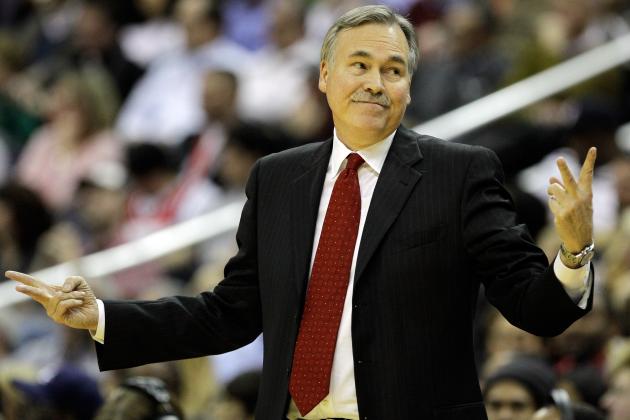 Rob Carr/Getty Images

Mike D'Antoni. Yes, Mike D'Antoni.
D'Antoni has a huge buzz around him right now because of Jeremy Lin. D'Antoni would be a great coach at Illinois.
D'Antoni loves an uptempo offensive that would thrive in a college setting. He would be able to use his connections to Steve Nash, Jeremy Lin, Amar'e Stoudemire, Joe Johnson and even Carmelo Anthony in recruiting. He has coached stars and gotten good results throughout his career.
There are reports that say D'Antoni and Anthony had a falling out, but Anthony says he supported D'Antoni, and things have settled between the two for now.
Another reason D'Antoni would be a huge draw is his NBA background. Look at what happened at USC with Pete Carroll in football. USC brought in a former pro coach to make a splash and USC went on a great run. If Illinois could land D'Antoni it could work out very well for all parties involved.
He also brings Olympic and International experience with him. The International experience will allow him to make an easy transition to the college game. Zone defense and the three-point shot are prevalent internationally, just like they are in the college game.
D'Antoni served on the 2006 USA Olympic staff with Coach K. He has always been liked by his players as a person and that has to give him the ability to recruit top athletes effectively. He has a winning record in the NBA and he could sell athletes on the idea that his system at Illinois would give them a good chance at NBA success.
While this has a very small chance of happening it is one I would like to see, as I am a huge Mike D'Antoni fan.