2012 NFL Draft Projections: Ryan Tannehill and Underrated Stars Who Will Shine
March 26, 2012
Darren Carroll/Getty Images
Being an underrated prospect in the NFL is hard to do. With all the coverage and analysis we have at our disposal, you would think that everyone would be ranked right where they belong. 
Still, there are other factors besides the tangible items that you have to examine when evaluating talent. Mental makeup and consistency in college also have to be factored in, which will drive some talented players down. 
How far down is up for debate, but when stock starts slipping there is no telling where it will end. Here are the underrated stars in this year's draft class who will shine regardless of where they get taken. 
Ryan Tannehill, Quarterback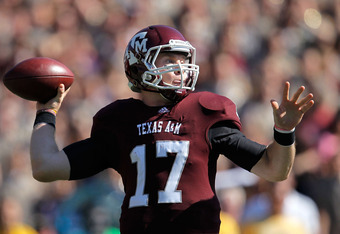 Sarah Glenn/Getty Images
While Tannehill has his share of detractors, he could end up being a top-10 pick because the Miami Dolphins are desperate to get a long-term solution at quarterback. 
Some may scoff at that, but don't underestimate his natural ability on the field. He does have to work on his mental makeup—specifically not letting every mistake snowball on him. 
As long as he can do that, and has weapons around him that will allow him to play up his arm strength, Tannehill can be a viable starting quarterback in the NFL. It will take a few years but he will get there. 
Projected Pick: No. 8 to Miami
Andre Branch, Defensive End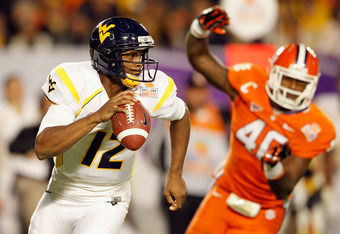 Mike Ehrmann/Getty Images
If you want to get hype around you in this draft class, all you have to do is be named Andrew Luck or Robert Griffin, or play on the defensive line. 
While this class is loaded with defenders who will make their presence felt right away, don't forget about Branch. 
His overall skills are not at the levels of those elite names like Dontari Poe or Melvin Ingram, but he is on the same level as Courtney Upshaw, who can play linebacker or defensive end in the right scheme. 
Branch will take more time to develop than those players, so as long as you have a stop-gap option in place he is worthy of a late first-round pick. 
Projected Pick: No. 31 to New England
Rueben Randle, Wide Receiver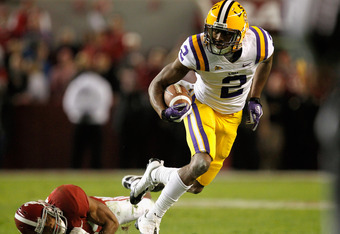 Streeter Lecka/Getty Images
Like Tannehill, Randle has to prove that his mind won't get in the way of the natural talent that is already there. 
Receivers must have size and speed to succeed in the NFL today. At 6'3", 210 pounds, Randle certainly fits the mold as far as his look. He did not have a good time at the NFL Scouting Combine, which leaves him likely on the outside of the first round looking in. 
For a second-round playmaker, Randle is going to be a steal. He can change games with his hands and his route running has gotten better during his time at LSU. He is a star in the making, as long as he doesn't pout when balls don't get thrown his way. 
Projected Pick: No. 37 to Cleveland