WWE WrestleMania 28: Predicting the Winners at the Event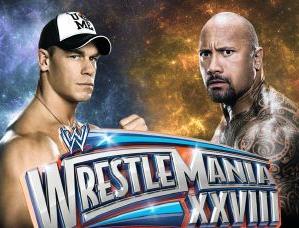 We're six days away from the biggest WWE event of all time. WrestleMania 28 is shaping up to be an amazing pay-per-view.

It's always a great honor to be a part of the event, but actually coming out victorious is a dream come true for most wrestlers.

So which wrestler will come out on top after Sunday night in Miami?
Begin Slideshow

»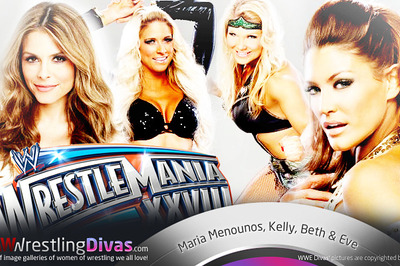 Celebrity involvement. Typical, disappointing Divas match. Not worth wasting time on.

Winners: Maria Menuonos and Kelly Kelly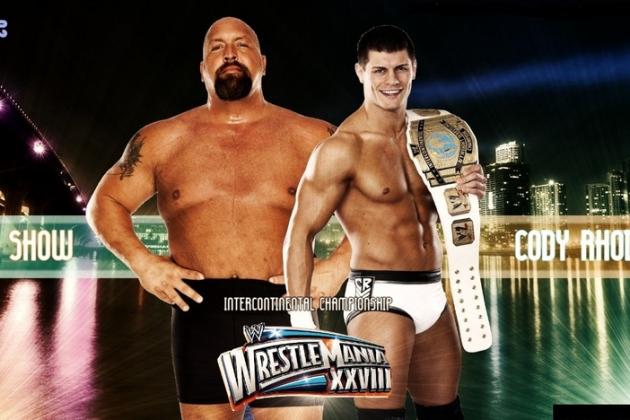 While the WWE fan in me wants Cody Rhodes to come out on top in this match, the way the feud has been handled, it doesn't seem to bode well for the ex-Dashing One.
He's been getting the better of the Big Show almost each week, and WWE logic dictates that this means only one thing.

Big Show, the "choker" at WrestleMania, appears set to finally get a win at the big event, as Cody finally gets his comeuppance.

Winner (and new Intercontinental Champion): Big Show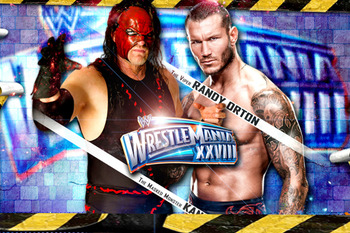 Randy Orton has not been in the title picture for a long, long time. He's been doing a good, selfless job of putting over mid-carders like Cody Rhodes and Wade Barrett.
But now he's stuck in a feud with The Big Red Joke (as of late) over a very pointless reason.

Randy did enough "putting over" last year, and there is no way he is going to lose at WrestleMania.

Poor Kane. He re-debuts with the mask as an unstoppable monster, and then jobs to top babyfaces. The irony.

Winner: Randy Orton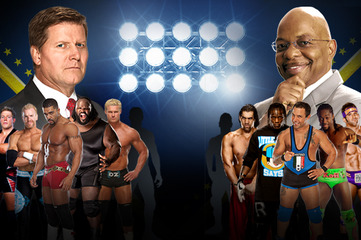 WrestleMania's answer to the absence of the Money in the Bank match is this one. A 12-man tag match with all the mid-carders you can think of.

This one has a backstory though. Both Teddy Long and Johnny Ace have been wanting control of both Raw and SmackDown. It's a winner takes all match, as one of them will run both brands.

I would favor Team Johnny to win this match, as he is a far fresher character than Long.
Long's been GM of SmackDown since eternity. It's time for a change. Besides, Laurinaitis has done a fabulous job with his wispy voice and wisecracks. So I see no reason for him to lose his job as Raw GM.

Winner: Team Johnny (John Laurinaitis becomes General Manager of both Raw and SmackDown)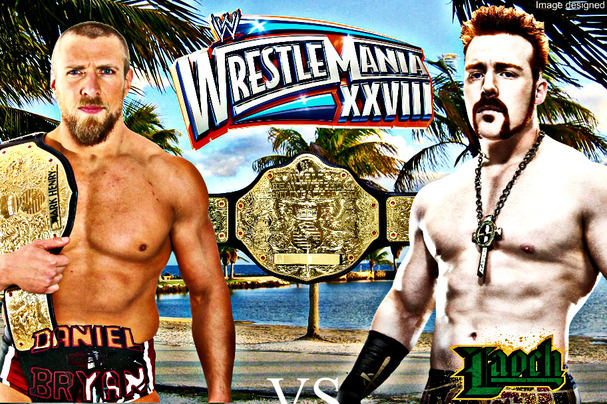 Sheamus has been on a monster face run, not losing clean for months. Daniel Bryan has had the best few months of his WWE career ever since he won the World Heavyweight Championship title at TLC.

Sadly, I feel his run is about to end, despite his fabulous work.

Sheamus is obviously being pushed as one of the top babyfaces of the WWE. And a loss at WrestleMania will halt his momentum. Besides, WWE needs to bring back the credibility of the Royal Rumble winner, considering the fact that not one Rumble winner has gone on to win the championship since the Undertaker won against Batista at WrestleMania 23.

Winner (and new World Heavyweight Champion): Sheamus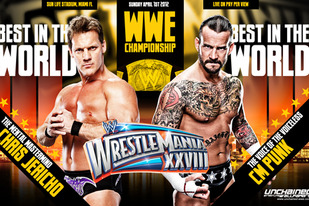 On the basis of pure wrestling, this match will undoubtedly be the match of the night.

As for the winner, I think Chris Jericho will win with some sneaky, underhanded tactic. Punk will challenge him to a rematch at Extreme Rules, and these two will have a lengthy rivalry that will culminate at SummerSlam where Punk finally wins back the WWE Championship.

So, Jericho will win—but only so that we get the best post-WrestleMania rivalry in the WWE.

Winner (and new WWE Champion): Chris Jericho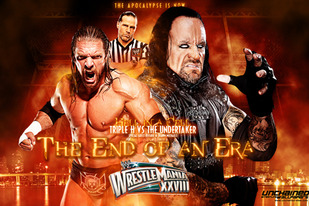 20-0.

It suffices to say what will happen in this match. This will be a high adrenaline, high drama contest with a lot of near falls and some huge spots in the Cell.

But in the end, HHH will fall short, like he did last year, like his buddy did the two years before that and like all the men in the past 20 years.

As I said in one of my earlier articles, Shawn Michaels shouldn't take a side in this match. And the Undertaker might just retire with the most enviable record in pro-wrestling history.

Winner (The Streak continues): The Undertaker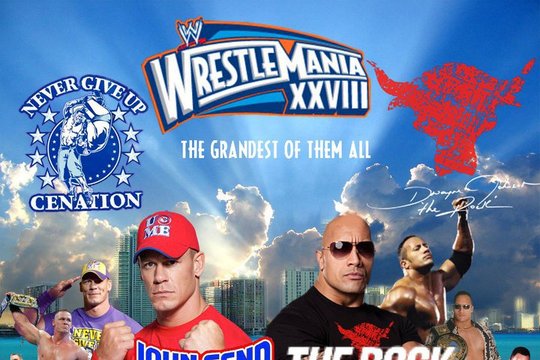 This is the biggest match of the night, the most hyped main event there ever will be and the reason why the PPV is expected to break box office records.
To be honest, Rock vs. John Cena has been a great feud. Both are top notch on the mic, and it has shown in their promos.

But there's one big promo. There is only one way this match will end. There is only one way this match should end.

John Cena should win. Clean or dirty, it doesn't matter. An aging part-timer cannot get a victory over the face of the company on the biggest night in pro wrestling.

Winner: John Cena
Who do you think will come out on top at WrestleMania? Go hit the comments section and have your say!

Mick Foley might be a part of WrestleMania!

Thanks for reading!