Fantasy Baseball Sleepers 2012: Studs Ready for Breakout Seasons
March 26, 2012

Christian Petersen/Getty Images
Would care to win your fantasy baseball league? Well, you better have these guys on your roster, and they will take care of the rest. 
Consider them the added boost to your power output or the starter that comes from nowhere to give you the 15 wins you never thought possible. 
These are the players that will be the difference between a middle-of-the-pack season that is solid but forgettable and a title year that will have you talking junk to your friends all winter long.
Here is a breakdown of the best sleepers in a bumper crop of fantasy studs. It's a good year for fringe players ready to break out and become stars in one exciting season. 
Paul Goldschmidt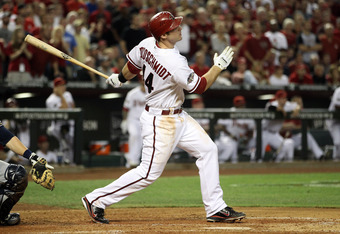 Christian Petersen/Getty Images
The Arizona Diamondbacks will yield all of first base to a prototypical slugger that is ready to deliver on the promise of home runs and RBI's. 
In only 156 at-bats, the D-Backs first basemen belted eight home runs and drove in 26 RBI, leaving no reason to think this was more than a promising cup of coffee. 
Goldschmidt will be far more comfortable in a lineup that will provide enough protection for a young hitter looking to become more entrenched on the roster as the power of the future.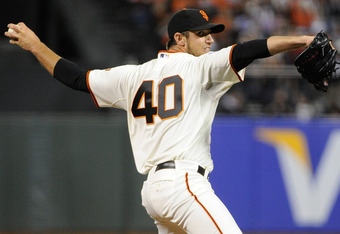 Thearon W. Henderson/Getty Images
It's hard to consider Bumgarner a sleeper, as he has been on the fantasy radar for a couple of years. Quite simply, the Giants pitcher will go from the fringe to full-on ace status with a solid year on the bump. 
He is not an overpowering lefty that is going to drop the hammer, but his off-speed stuff is where he excels and where he will distance himself from the pack in 2012. 
This is the season where he re-establishes himself as the Giants' ace in waiting. 
Ike Davis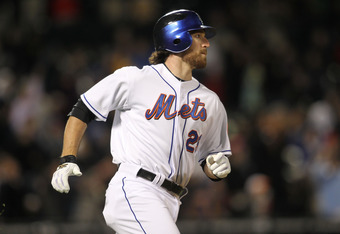 Nick Laham/Getty Images
There is nothing like an injury to bring down the stock of a perfectly fine power-hitter. Davis is ready to embark on a fine season, and his past durability issues make him a treasure of the later rounds. 
He was batting .302/.383/.543 through his first 36 games and had seven home runs before going down with an ankle injury. 
There is no reason to expect an offseason to recover wouldn't have him right back on track this season.