Chelsea FC: Picking the Starting XI to Defeat Benfica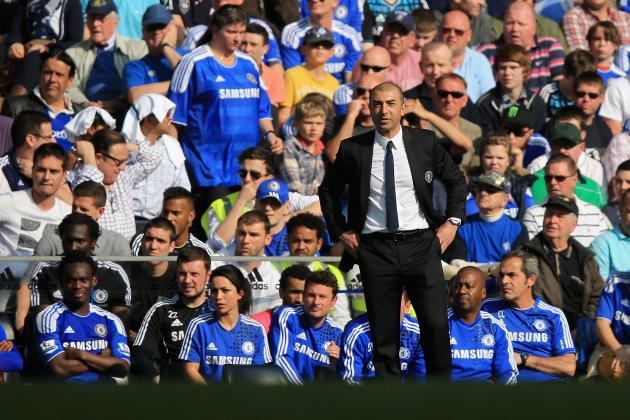 Clive Rose/Getty Images

Boring, lacklustre Chelsea. After enjoying a good run of form, the highlight being their emphatic victory over Napoli in the second-leg of the knockout stages of the Champions League, Chelsea have started to, yet again, resemble the Chelsea of mid-season.
They were thoroughly outclassed by Manchester City, and they went into the game against Tottenham with no real desire to close down the gap between them and Tottenham and Arsenal.
It's a pity that Tottenham did not walk away with all three points, as they really deserved it. Chelsea played with very little hunger and showed no desire to win.
However, they cannot afford to do the same with Benfica. Chelsea still have an opportunity to have a remarkable season if they achieve the improbable.
Here's picking a starting XI to defeat Benfica in the first leg of the quarterfinals of the Champions League and take them a step closer towards Champions League glory.
Begin Slideshow

»
Clive Rose/Getty Images

Petr Cech will definitely be the goalkeeper. For such a crucial fixture, he will have to carry on his superb goalkeeping form.
Against Spurs, Cech was phenomenal yet again. He made a crucial save to deny Rafael van der Vaart in the first half and came out early to make life difficult for Adebayor when faced in a one-on-one situation. This allowed time for Chelsea's defenders to track back, especially Gary Cahill who made a crucial interception to deny the Togolese a goal.
Cech was sharp all throughout the game, dealing with major threats effectively.
Let's hope he is his usual industrious self against Benfica.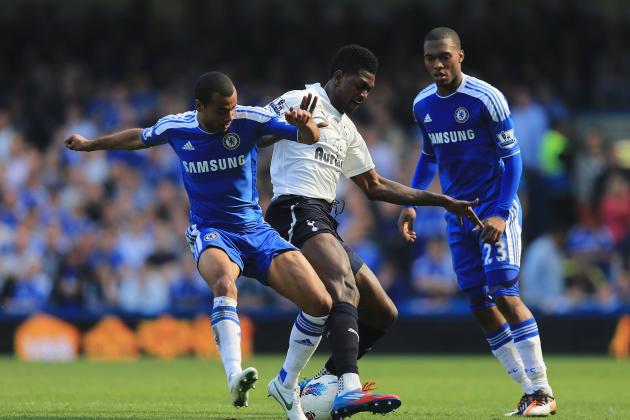 Clive Rose/Getty Images

Left-Back: Ashley Cole
Ashely Cole had a great game against Tottenham. He made good runs and looked threatening on offense, while he was equally sharp while defending.
He made a number of crucial tackles and also managed to regain his composure to make a fantastic goal-line interception.
Centre-Back: John Terry
John Terry is back from injury, and he will inject the squad with much needed experience for such a significant fixture.
His aerial threat during corners and set-pieces will also come in handy.
CentreBack: Gary Cahill
There were some questions raised about Gary Cahill's defensive abilities when he signed for Chelsea from Bolton. However, it's safe to say that he has been a great signing and has brought solid defensive play to the game.
Against Tottenham, Cahill was the main reason that Chelsea managed to walk away with a point.
Emmanuel Adebayor, after having rounded the keeper, looked to slot the ball in but Cahill made a crucial interception and kept Chelsea in the game.
He also provides himself as a target for set-pieces, having already scored two goals.
Right-Back: Jose Bosingwa
Jose Bosingwa is a liability. He has subpar defensive acumen, although he can be quite threatening going forward.
But with Branislav Ivanovic still struggling with injury, he will most likely get the nod.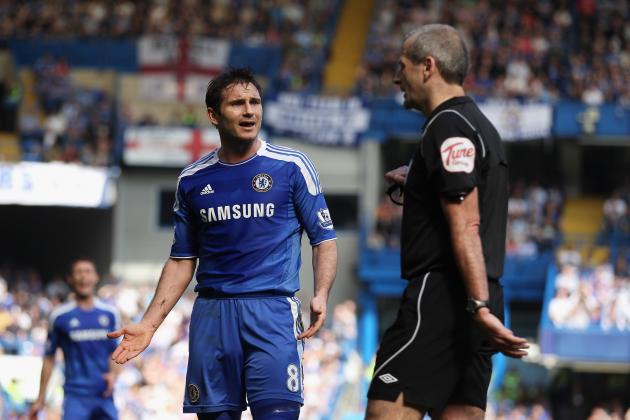 Clive Rose/Getty Images

Against Tottenham, the midfield area looked completely crowded out. It was the main reason that the first half was incredibly uneventful.
This time, Chelsea need to go with a four-man midfield rather than a five-man one.
Defensive Midfielder: Frank Lampard
If it were a premiership game, I'd leave Lampard on the bench and bring in John Obi Mikel. However, for a game of this magnitude Lampard's presence is a must.
His wealth of experience can be quite an advantage for the men in Blue. Furthermore, he can be the key personnel when a result needs to be grinded out.
Attacking Midfielder Right: Ramires
In the game against Tottenham, Ramires was a complete non-entity. However, he just had an off-game.
He can inject the squad with bountiful energy and is a potent threat going forward.
Attacking Midfielder Left: Daniel Sturridge
Another non-entity during last week's game, Daniel Sturridge will have to aggressively make his presence known during this game.
On his night, Sturridge is a highly effective player. He just needs to stop hogging the ball and pass towards players who are in better positions.
Attacking Midfielder Center: Juan Mata
For two games in a row now, Mata has not been able to exert his presence in the game. However, he is one of Chelsea's best players and is great at set-pieces. Against Tottenham, he nearly made it to the score-sheet with a great free kick, which unfortunately hit the upright.
He will be the player through which most of the offensive plays will be channeled.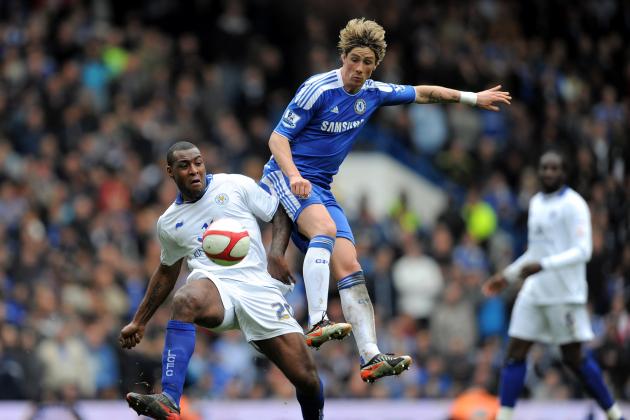 Michael Regan/Getty Images

Strikers: Fernando Torres and Didier Drogba
Whenever Fernando Torres and Didier Drogba have played together, neither has scored a single goal.
However, Chelsea's options in the striking department remain limited, and I would suggest that both players be given the opportunity to start the game.
Torres had a great game against Leicester, and though he did not register himself in the game against Manchester City, he was one of Chelsea's best players. Leaving him on the bench again will continue to drag his confidence down.
Drogba, on the other hand, will be needed due to his track experience in the Champions League and his reputation for delivering during the most crucial of times.
I expect both of them to work quite well together during the game.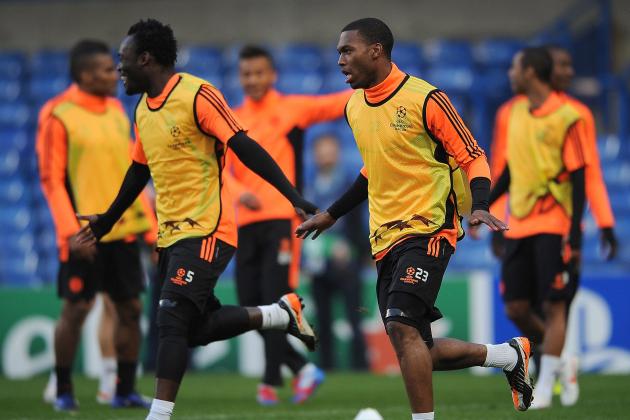 Christopher Lee/Getty Images

The following substitutes will be present:
Ross Turnbull
Paolo Ferreira
John Obi Mikel
Michael Essien
Oriel Romeu
Florent Malouda
Salomon Kalou
What do you think of the Starting XI? Please leave your opinions.
Follow me on twitter: @BrenGoetze