Top 50 Personnel Moves of the 2012 NFL Offseason So Far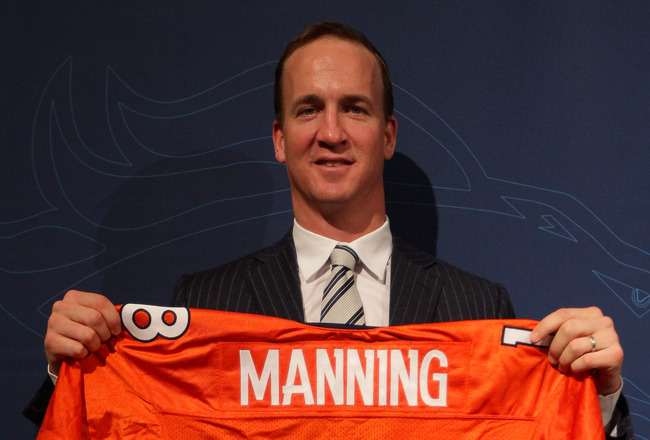 Doug Pensinger/Getty Images
Even though we've barely scratched the surface of the 2012 NFL offseason, we've already seen plenty of personnel moves for every team. Some have been good (see: Peyton Manning), while others haven't been so good (see: Tim Tebow).
Today we'll take a look at the top 50 personnel moves from coaching hires to player signings and everything in between.
Indianapolis Colts Hire Chuck Pagano as Head Coach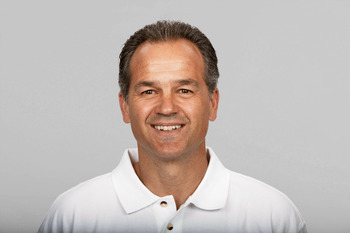 NFL Photos/Getty Images /Getty Images
After a terrible 2011 season that saw the team go 3-13, the Indianapolis Colts needed to desperately turn things around.
What's the best way to do that? Clean house. They fired head coach Jim Caldwell and replaced him with defensive-minded Chuck Pagano.
During Pagano's time with the Baltimore Ravens as defensive coordinator, the team enjoyed great success. Look for Indianapolis to begin rebuilding right away with Pagano at the helm.
Indianapolis Colts Re-Sign Reggie Wayne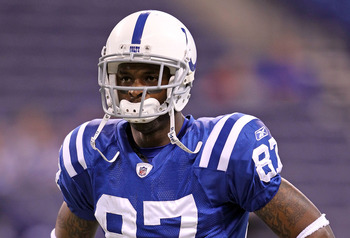 Andy Lyons/Getty Images
Even though Reggie Wayne is a lot older than Pierre Garcon, the Indianapolis Colts made the right decision by bringing Wayne back. The wide receiver's experience will be extremely valuable to rookie quarterback Andrew Luck.
As we saw with Blaine Gabbert and Christian Ponder in 2011, a young quarterback can really struggle without a top receiver.
Indianapolis Colts Release Peyton Manning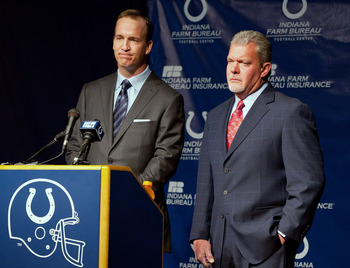 Joey Foley/Getty Images
As difficult of a decision as this was, it was definitely the right decision for both Peyton Manning and the Indianapolis Colts moving forward.
With the Colts being so far removed from being a contending team, they needed to start from scratch. As holders of the top pick in the 2012 NFL draft, it is only logical that they would take Andrew Luck, who happens to be the best quarterback prospect in years, and throw him onto the field as soon as possible.
Houston Texans Re-Sign Chris Myers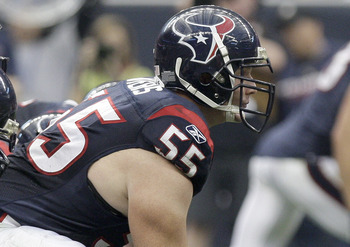 Thomas B. Shea/Getty Images
After losing Mario Williams to the Buffalo Bills early in free agency, the Houston Texans needed to make a move to keep them going in the right direction.
That move was bringing back center Chris Myers, one of the top centers in the league. Myers was the anchor of a very successful offensive line for Houston, and was a big reason why Arian Foster and Ben Tate had the success that they did in 2011.
Jacksonville Jaguars Sign Laurent Robinson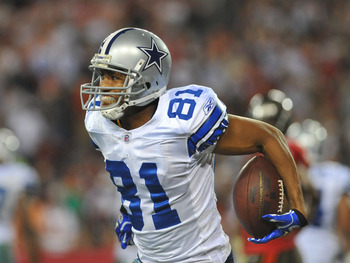 Al Messerschmidt/Getty Images
Say what you want about the fact that the Jacksonville Jaguars overpaid Laurent Robinson ($32.5 million), but they absolutely needed to add weapons to their offense, and Robinson could end up being a big weapon.
After a breakout year in 2011, it was clear that Dallas wasn't interested in paying Robinson big money, so the Jaguars stepped in and stole him away.
A huge reason why Blaine Gabbert struggled so much last year was because he didn't have anyone to throw the ball to. This season, he will have a play-making receiver with sure hands.
Tennessee Titans Sign Kamerion Wimbley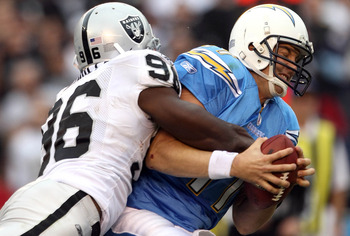 Donald Miralle/Getty Images
The Tennessee Titans lost a major piece of their defense when Jason Jones signed with the Seattle Seahawks. In order to maintain success on the defensive side of the ball, they had to find a replacement.
They did just that when they signed Kamerion Wimbley away from the Oakland Raiders. Wimbley is a pass-rushing specialist who will be able to play a few different positions across the line.
His signing instantly improves the Titans' defense.
Carolina Panthers Sign Mike Tolbert
Donald Miralle/Getty Images
Just imagine a backfield with Mike Tolbert, DeAngelo Williams, Jonathan Stewart and Cam Newton for a second. Okay, now wipe up the drool from your computer desk.
The addition of Tolbert by the Carolina Panthers didn't receive as much hype as some other big-name signings, but this was a fantastic move by Carolina. Tolbert's game will pair extremely nicely with the other backs on the roster. In fact, once Carolina gets within the 5-yard line, the Panthers will be practically unstoppable.
New Orleans Saints Replace Carl Nicks with Ben Grubbs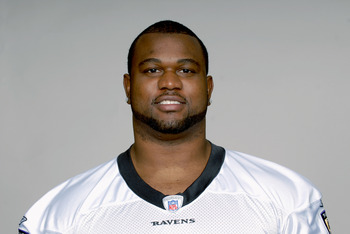 Handout/Getty Images
Losing Carl Nicks hurt, but the New Orleans Saints got the next best possible thing when they signed Ben Grubbs away from the Baltimore Ravens.
While Nicks may be the better player, Grubbs is no slouch. Plus, he came at a much cheaper price. I'm sure that when Drew Brees heard about this signing, he breathed a gigantic sigh of relief.
New Orleans Signs Curtis Lofton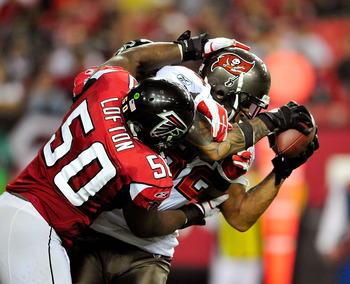 Grant Halverson/Getty Images
With the jury still out on Jonathan Vilma, the New Orleans Saints needed some insurance at middle linebacker.
Not only will Curtis Lofton provide that insurance, but he could actually be an upgrade over Vilma with his youth, speed and instincts.
While New Orleans has never boasted an outstanding defense, but their free-agent signings—specifically the signing of Lofton—is certainly moving them in that direction.
Atlanta Falcons Re-Sign John Abraham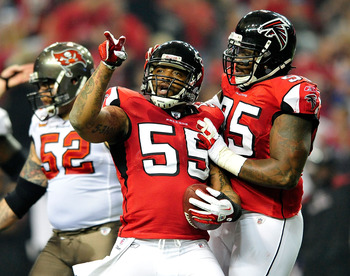 Grant Halverson/Getty Images
Even though John Abraham had a down year in 2011, the Atlanta Falcons needed to bring him back to the team.
Abraham is a vocal leader on defense for the Falcons, and his desire to get after the quarterback is unparalleled. Plus, with Ray Edwards proving to be a bad signing from the previous year, the Falcons needed an experienced defensive end to produce for them.
Tampa Bay Buccaneers Sign Vincent Jackson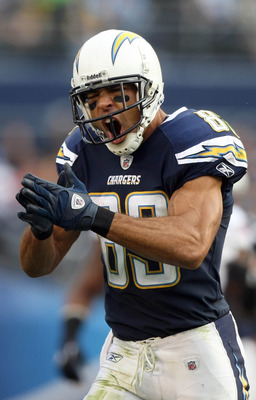 Donald Miralle/Getty Images
Few teams have made as big of a splash as the Tampa Bay Buccaneers so far in free agency. It all started with the signing of the top wide receiver available, Vincent Jackson.
One reason that the Buccaneers' offense struggled so much in 2011 was because they lacked an elite playmaker downfield. Mike Williams proved to be best utilized as a No. 2 receiver, and now with Jackson, Tampa Bay quarterback Josh Freeman will have quite the receiving corps to throw too.
This signing showed that the Buccaneers want to make a run at the divisional title in 2012.
Tampa Bay Buccaneers Sign Carl Nicks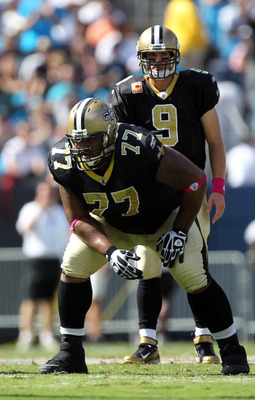 Streeter Lecka/Getty Images
The second signing by the Tampa Bay Buccaneers was just as big as their first signing of Vincent Jackson.
By bringing in Carl Nicks, Tampa Bay added an All-Pro guard to an underachieving offensive line. Nicks will become Josh Freeman's best friend within the first seven seconds of the first game this season.
This was another fantastic move by the Buccaneers.
Denver Broncos Sign Peyton Manning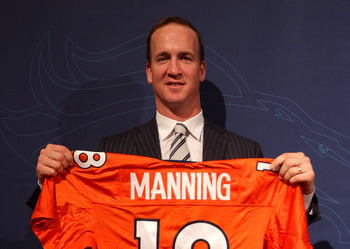 Doug Pensinger/Getty Images
Do I really need to explain why this was a good move?
Peyton Manning is Hall of Fame material. Tim Tebow will never be in the Hall of Fame.
Great move by the Denver Broncos.
Denver Broncos Trade Tim Tebow
Jeff Zelevansky/Getty Images
John Elway couldn't wait to get away from Tim Tebow, and him being able to successfully do so by landing one of the greatest quarterbacks of all time is one of the greatest personnel moves in NFL history.
What makes this an even better move for the Denver Broncos was the fact that they received draft picks in return from the New York Jets. How hard was Denver laughing when it signed the trade papers?
This was the second best move by the Denver Broncos this offseason.
Oakland Raiders Bring in Reggie McKenzie as GM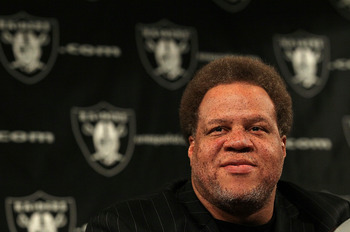 Justin Sullivan/Getty Images
The Oakland Raiders needed to replace Al Davis, who passed away during the 2011 season, and Reggie McKenzie was the perfect fit.
In his previous job as the Director of Player Personnel for the Packers, McKenzie helped revitalize Green Bay's organization. He'll do a fantastic job of leading the Raiders in the right direction.
Oakland Raiders Hire Dennis Allen as Head Coach
Justin Sullivan/Getty Images
Reggie McKenzie's first order of business as general manager was to find a head coach, and he found a gem in Dennis Allen.
In Allen's lone season as defensive coordinator for the Denver Broncos in 2011, Allen turned that unit into one of the best in the league. The Oakland Raiders are hoping he can have similar success with their team.
Kansas City Chiefs Sign Eric Winston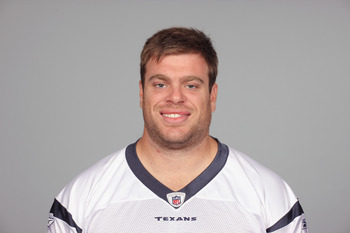 Handout/Getty Images
The Kansas City Chiefs have holes across their entire offensive line, so being able to sign a talented offensive tackle like Eric Winston is huge.
This signing will also allow for the Chiefs to take the best player available with the No. 11 pick in the 2012 NFL draft.
The Chiefs should be a dangerous team in 2012.
San Diego Chargers Re-Sign Jared Gaither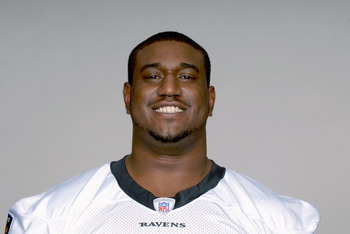 Handout/Getty Images
When Jared Gaither came to the San Diego Chargers midway through the 2011 season, it seemed as if the entire offense started to improve.
Bringing him back was a key move to keeping Philip Rivers upright next year. Gaither has the talent to be a Pro Bowl player in the NFL, and the Chargers are hoping that he reaches that level for them.
San Diego Chargers Choose to Not Re-Sign Vincent Jackson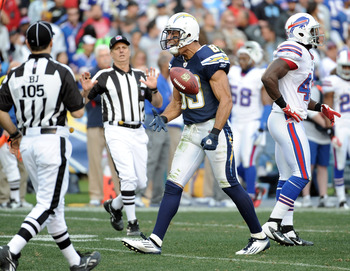 Harry How/Getty Images
Over the past two seasons, Vincent Jackson has been nothing but a headache for the San Diego Chargers' organization. After holding out before the 2010 season, Jackson never seemed to mesh with his teammates.
When you have a player like that on your roster, it is difficult for the entire team to function. Now the Chargers can move forward in a positive way, even if it is without their best offensive weapon.
Look for the Chargers to be a much more focused team in 2012 thanks to this move.
San Diego Chargers Sign Robert Meachem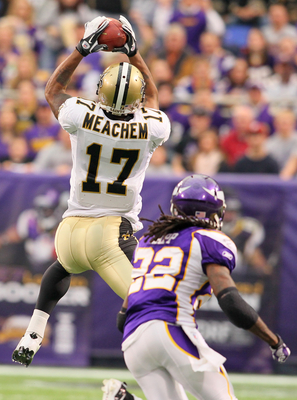 Adam Bettcher/Getty Images
While Vincent Jackson may have been a problem in the locker room, he also happened to be the San Diego Chargers' most consistent and talented receiver.
Fortunately for the Chargers, they were able to go out and sign Robert Meachem from the New Orleans Saints. Meachem may be one of the more underrated receivers in the NFL. Due to the fact that Drew Brees loves spreading the ball around, Meachem has never gotten the love that he deserves from the media.
He's an ultra-talented receiver who should be able to replace the production that Jackson gave the Chargers. This was a game-changing move by San Diego.
St. Louis Rams Hire Jeff Fisher as Head Coach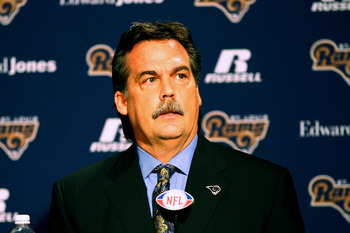 Dilip Vishwanat/Getty Images
Of all the head coaching candidates, Jeff Fisher was the most sought after. He's widely regarded as one of the top football coaches around.
He'll instantly improve the culture within the St. Louis Rams' organization. With the amount of young talent on that roster, it wouldn't be a surprise at all to see the Rams fighting for the NFC West crown within a year or two.
St. Louis Rams Sign Cortland Finnegan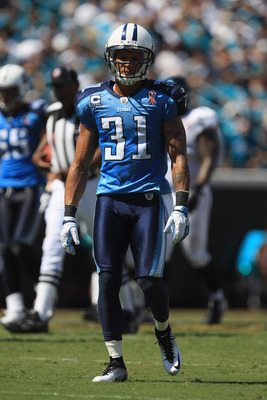 Streeter Lecka/Getty Images
Not only did the St. Louis Rams bring in the best head coach available in Jeff Fisher, but they also signed the best cornerback available in Cortland Finnegan. Finnegan will team with his old coach in an attempt to improve on a horrid season in St. Louis.
The biggest area of need heading into free agency for the Rams was in their secondary. Age and lack of talent allowed opposing teams to move the ball with ease through the air against the Rams' defense. Now with equipped with a shutdown cornerback like Finnegan, teams will be more hesitant to throw the ball.
This signing was another step in the right direction for the Rams.
St. Louis Rams Sign Scott Wells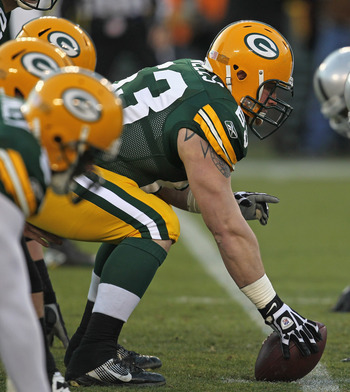 Jonathan Daniel/Getty Images
The second huge signing that the St. Louis Rams made was with center Scott Wells.
Wells had a Pro Bowl season for the Green Bay Packers in 2011, and he should instantly improve a struggling offensive line for the Rams. He is the ultimate competitor, and Sam Bradford should be glad to have him on his team.
Arizona Cardinals Sign Adam Snyder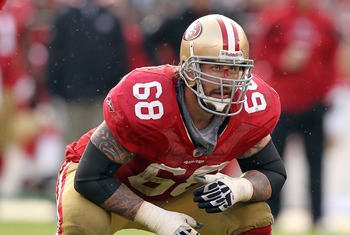 Ezra Shaw/Getty Images
While Adam Snyder may not be a top offensive guard in the league (okay, he may not even be an above-average offensive guard), there is no doubt that the Arizona Cardinals needed to find experienced players to fill numerous positions across their offensive line.
The Cardinals will likely spend a good portion of their 2012 NFL draft picks on their offensive line, but at least having a starting-caliber guard in Snyder will ease some of the concern on this unit.
San Francisco 49ers Sign Mario Manningham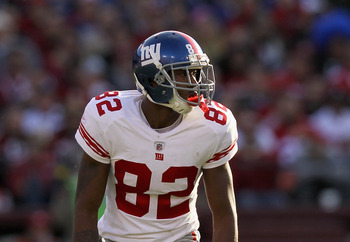 Ezra Shaw/Getty Images
The one area that really hurt the San Francisco 49ers last season was with their receiving corps. Other than Michael Crabtree and Vernon Davis, Alex Smith had no one to throw the ball to.
That won't be the case anymore. With the signing of Mario Manningham, the 49ers added an extremely potent threat to their offense. Manningham showed just how clutch and productive he can be for a team during Super Bowl XLVI with his late sideline catch for the New York Giants.
By bringing in a player like Manningham, the 49ers will be an early favorite to make it to the Super Bowl in 2012.
San Francisco 49ers Sign Randy Moss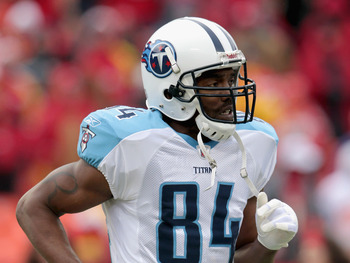 Jamie Squire/Getty Images
Yes, I know that Randy Moss hasn't player football in over a year. And yes, I'm aware that he hasn't played well in over two years.
However, how can you not like this move for the San Francisco 49ers? If there is one coach who can get the most out of a player, it's Jim Harbaugh. Even if Moss is only used as a decoy to free up other receivers, I like the move.
Kudos to San Francisco for being bold enough to go after a risky player who could send your offense into the stratosphere.
San Francisco 49ers Re-Sign Alex Smith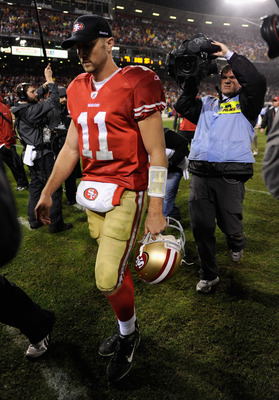 Thearon W. Henderson/Getty Images
Had the San Francisco 49ers won in the Peyton Manning sweepstakes, there wouldn't have been a reason for the rest of the league to participate in the 2012 season.
Even though they missed out on Manning, they did bring back the quarterback that led them to the NFC Championship game last year. While Alex Smith is no Peyton Manning, he did improve by leaps and bounds in his first year with Jim Harbaugh.
Had the 49ers lost Smith to free agency, they would have been in a heap of trouble. In fact, if Smith improves as much this offseason as he did last offseason, he might have a better season than Manning.
Seattle Seahawks Sign Matt Flynn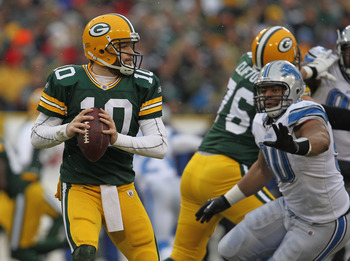 Jonathan Daniel/Getty Images
Say what you want about Matt Flynn not showing a large enough body of work, but he is going to be a franchise quarterback for the Seattle Seahawks.
If his 480-yard, six-touchdown performance isn't enough to prove Flynn's worth, just look at his one start in 2010 against the New England Patriots. In that game, which took place on the road, Flynn nearly led the Packers to a victory against the heavily favored Patriots.
Flynn has all the tools to thrive in the NFL, and Seattle should be ecstatic that he chose to come play for them.
Seattle Seahawks Lock Up Marshawn Lynch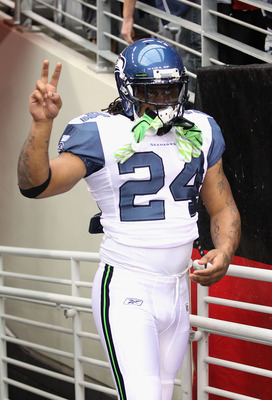 Christian Petersen/Getty Images
Few players were as impressive during the second half of the 2011 season as Marshawn Lynch. In fact, he almost single-handedly led the Seattle Seahawks to the postseason.
Seattle's first order of business in the offseason was to lock Lynch up for the foreseeable future. The Seahawks did just that when they signed him to a multi-year deal worth $31 million.
Now with Lynch and quarterback Matt Flynn, the Seahawks have a firm foundation to build around on the offensive side of the football.
Seattle Seahawks Sign Jason Jones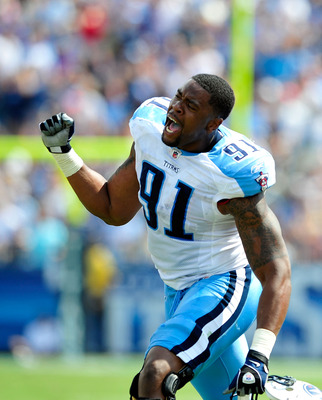 Grant Halverson/Getty Images
The Seattle Seahawks boosted their defense in a big way when they signed Jason Jones from the Tennessee Titans.
Jones will team with an already young defense to form one of the better all-around units in the league. As good as the Seahawks became on offense through free agency, the signing of Jones made just as big of an impact on the defensive side of the ball.
This will be a team to watch in 2012.
Cincinnati Bengals Sign BenJarvus Green-Ellis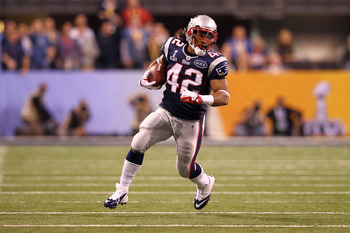 Al Bello/Getty Images
With the Cincinnati Bengals likely to be moving on from Cedric Benson, they needed to find a veteran running back who could step in instantly and produce.
Enter BenJarvus Green-Ellis.
With his abilities as a runner and receiver out of the backfield, the team's offense will be getting a huge boost.
This move also allows the Bengals to draft a developmental running back in the NFL draft rather than spend a high pick on one. This is a solid move for a team ready to make some noise in the AFC.
Pittsburgh Steelers Not Franchise Tagging Mike Wallace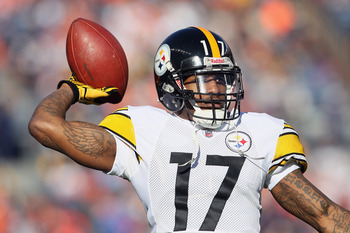 Jeff Gross/Getty Images
While there is no doubt that Mike Wallace is the best receiver that the Pittsburgh Steelers have, the Steelers made the right move by deciding to not franchise tag him.
If Wallace gets an offer that the Steelers can't match, they'll at least get a first-round pick out of him. With other young receivers on the roster like Antonio Brown and Emmanuel Sanders, the Steelers might actually be hoping for a team to sign Wallace so they can get that draft pick.
This was a smart decision by one of the best front offices in all of football.
Cleveland Browns Let Peyton Hillis Walk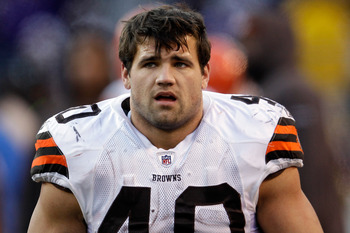 Rob Carr/Getty Images
Following a breakout 2010 season, Peyton Hillis was supposed to be the running back of the future for the Cleveland Browns.
That obviously didn't work out, as Hillis spent more time off the field than he did on it. Without Hillis, the Browns can now feel completely comfortable drafting Trent Richardson with the fourth pick, which is exactly what they should do.
Losing Hills to gain Richardson is a huge upgrade for Cleveland.
Cleveland Browns Sign Frostee Rucker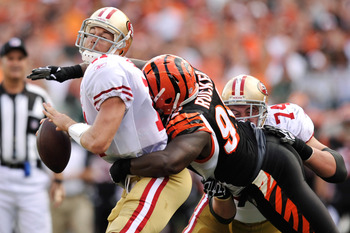 Jamie Sabau/Getty Images
The Cleveland Browns already boast one of the better young defenses and the league. With the signing of Frostee Rucker, they got even better.
Rucker has the ability to make an impact against both the pass and the run. He'll team with Phil Taylor and Jabaal Sheard to create a near unstoppable force for opposing offensive lines.
With a good draft, the Browns could be a dangerous team in 2012.
Baltimore Ravens Promote Dean Pees to Defensive Coordinator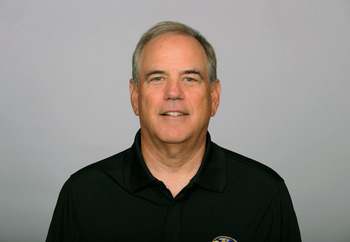 Handout/Getty Images
What Dean Pees did with the Baltimore Ravens' linebackers in one season with the team was simply amazing, improving their overall production while making Terrell Suggs Defensive Player of the Year.
With Chuck Pagano leaving for the Indianapolis Colts, the Ravens made the right decision to promote Pees to defensive coordinator. This defense will continue to be one of the best in the league under Pees.
Baltimore Ravens Franchise Tag Ray Rice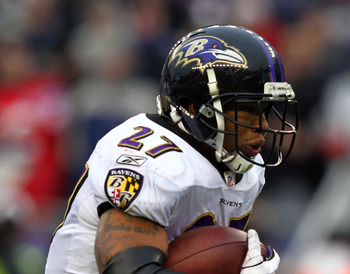 Al Bello/Getty Images
The one player that the Baltimore Ravens could absolutely not let leave way Ray Rice. He is, by far, their most important player on the offensive side of the football.
By franchise tagging Rice, the Ravens now have time to work out a long-term deal with their franchise running back. Instead of being rushed into a deal that would be bad for them, the Ravens can now make sure that both sides are getting exactly what they deserve.
The Ravens will continue to be a threat to win the AFC North as long as they have Rice on their roster, and franchise tagging him ensured that he'll be there for at least another year.
Detroit Lions Re-Sign Stephen Tulloch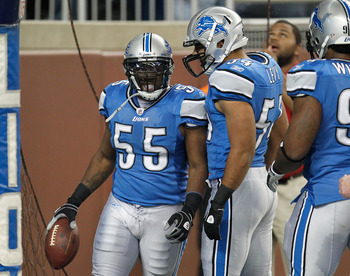 Gregory Shamus/Getty Images
In order for the Detroit Lions' defense to be successful, they need an extremely active middle linebacker on their roster.
Stephen Tulloch is the ideal linebacker for the Lions, and they simply couldn't afford to lose him. Bringing Tulloch back means the Lions will be able to be aggressive with their defensive line, which plays to their strength on defense.
This was a signing that Detroit had to make, and they deserve praise for getting a deal finalized.
Green Bay Packers Promote Tom Clements to Offensive Coordinator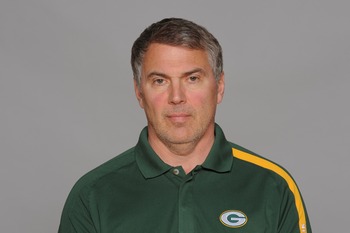 Handout/Getty Images
With Joe Philbin leaving to be the head coach of the Miami Dolphins, the Green Bay Packers needed to replace a man who just led an offense to a historic season.
While many names were tossed out, the Packers made the best decision by promoting Tom Clements to offensive coordinator. Clements has been the quarterbacks coach for the Packers for the last seven years and is extremely familiar with this offense.
The fact that he was the man who basically groomed Aaron Rodgers should also help his success in his new position.
Minnesota Vikings Sign John Carlson
Otto Greule Jr/Getty Images
Even though the Minnesota Vikings had bigger needs than tight end on their roster, you can't fault them for signing John Carlson.
With Carlson and Kyle Rudolph, the Vikings have two solid targets for Christian Ponder heading into 2012. We've seen what quality play from the tight end can do for an offense (see: New Orleans and New England), so bringing in a talented player like Carlson was a great move.
Anytime you can bring in a talented receiver to help with the development of a young quarterback, it's a great decision.
Minnesota Vikings Let Cedric Griffin Walk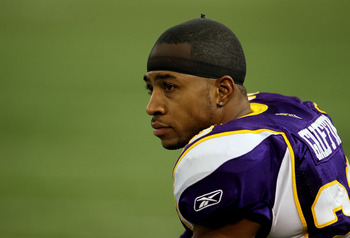 Jeff Gross/Getty Images
It may sound crazy to consider letting your best cornerback in an awful secondary walk, but it was the right move for the Minnesota Vikings.
Cedric Griffin is a talented cornerback, but he has struggled to stay on the field in Minnesota. He missed 14 games during the 2010 season, and he battled injuries that hindered his production during the 2011 season.
The Vikings still need to find some talent at cornerback and safety, but they made the right decision by choosing to not make Griffin part of that group.
Chicago Bears Trade for Brandon Marshall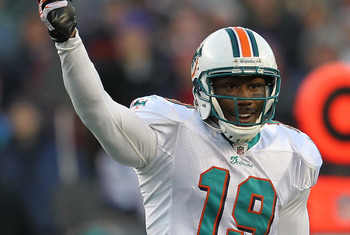 Jim Rogash/Getty Images
Jay Cutler has been in desperate need of a true No. 1 receiver ever since he came to Chicago.
When the Bears traded for Brandon Marshall from the Miami Dolphins, Cutler got exactly what he needed. Marshall is way more talented than any other receiver on Chicago's roster, and should make an instant impact teaming with his former quarterback.
Forget all the personal issues surrounding Marshall—this was a fantastic move by Chicago to put itself in position to be a dangerous team in 2012.
Miami Dolphins Hire Joe Philbin as Head Coach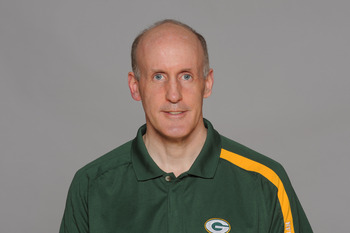 Handout/Getty Images
While the Miami Dolphins are having a difficult time landing talent in free agency, they did manage to sign Joe Philbin, who should be quite the head coach for the Dolphins.
Philbin is an offensive mastermind who was a key reason why the Green Bay Packers posted a 15-1 regular season in 2011. If he is able to get half as much production from the Dolphins as he was able to get out of the Packers, it will be a move in the right direction.
New England Patriots Sign Brandon Lloyd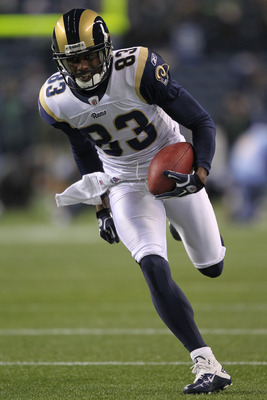 Otto Greule Jr/Getty Images
Once the New England Patriots brought in Josh McDaniels as offensive coordinator, everyone knew that Brandon Lloyd would follow him to New England in the offseason.
Teaming Lloyd with Wes Welker, Aaron Hernandez and Rob Gronowski has given the Patriots way too many weapons for quarterback Tom Brady. What this offense is going to do to teams in 2012 should be illegal.
In all seriousness, the Patriots couldn't have found a better receiver to team with Welker. While Welker excels as a slot receiver, Lloyd is a true vertical threat who will open up the field for everyone else.
This is an extremely dangerous combination for the rest of the league.
Buffalo Bills Sign Mario Williams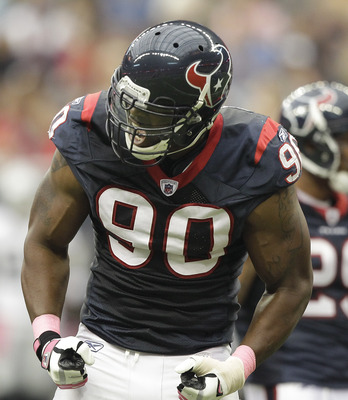 Bob Levey/Getty Images
The Buffalo Bills signing Mario Williams was easily the biggest and most surprising signing of the offseason so far. Williams was one of the best players available, regardless of position, and the Bills did a fantastic job of bringing him to Buffalo.
With Williams, the Bills now have one of the most fearsome defensive lines in football. He'll team with Marcell Dareus, Mark Anderson and Kyle Williams to strike fear into every opposing quarterback they face.
The signing of Williams showed the rest of the AFC that the Bills are serious about becoming contenders.
New York Jets Sign LaRon Landry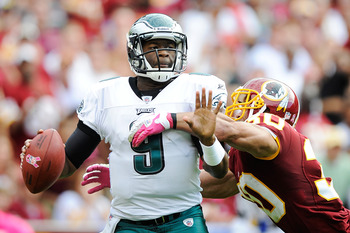 Patrick McDermott/Getty Images
Even though LaRon Landry has had a hard time staying healthy, he is still one of the better safeties in the league.
The New York Jets have huge deficiencies at safety, and Landry will come in and instantly improve the secondary. He's a competitor who gives his all on the field, and Rex Ryan will absolutely love that.
Other than trading for Tim Tebow, which wasn't a good move, the Jets have been relatively quiet throughout the offseason. However, the signing of Landry was a great move for the team.
Dallas Cowboys Sign Brandon Carr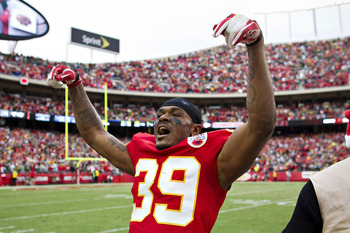 Wesley Hitt/Getty Images
For the past few seasons, the Dallas Cowboys haven't gotten solid play out of their cornerbacks. The signing of Brandon Carr should fix that problem for them.
Carr is one of the best young cornerbacks in the league. He has great ball skills and the ability to completely shut players down. He'll step in right away and be able to effectively cover the opposition's No. 1 receiver, something Dallas hasn't had for years.
The Cowboys will likely continue to address their secondary throughout the offseason and the draft, but bringing in Carr was the first step to building a quality unit.
Washington Redskins Trade for Second Pick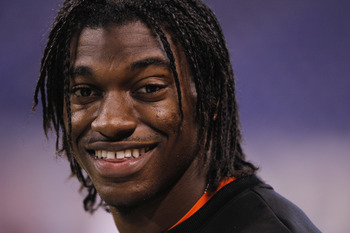 Joe Robbins/Getty Images
I disagree with the idea that the Washington Redskins gave up way too much for the rights to draft Robert Griffin III. When a team is in as desperate need of a franchise quarterback as Washington is, the number of picks is irrelevant.
What Griffin will bring to the field for the Redskins is likely more than the talent they could have drafted with all those picks. When you combine his off-field personality with his on-field ability, you have a franchise football player.
Griffin will completely revitalize the Redskins in a way that Jason Campbell, John Beck, Donovan McNabb or Rex Grossman would ever be able to do. This was certainly a bold move by Washington, but it was also a great one.
Washington Redskins Sign Pierre Garcon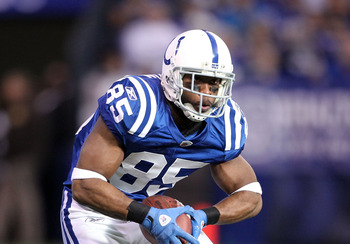 Andy Lyons/Getty Images
After trading all of those picks for the rights to Robert Griffin III, the Redskins probably realized that they didn't have many receivers for him to throw to. So, they went out and signed Pierre Garcon, who is just starting to hit his prime.
Over the past two seasons, Garcon has only gotten better. Now that he won't be playing behind guys like Reggie Wayne and Dallas Clark, Garcon has the ability to truly shine with the Redskins. He has great hands with the ability to make plays all over the field.
If he can create an instant connection with Griffin, this duo could become a very scary one.
Philadelphia Eagles Trade for DeMeco Ryans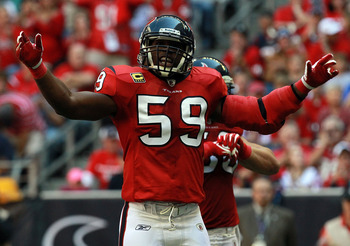 Ronald Martinez/Getty Images
The major thing that killed the Philadelphia Eagles in 2011 was the lack of play from the middle linebacker position. DeMeco Ryans should instantly fix that.
Ryans is a former Defensive Rookie of the Year who has also been to two Pro Bowls with the Houston Texans. He has great range, and can make plays against the both the run and pass. He will also bring some pass rushing ability to the Eagles, making their defense all the more dangerous.
This was a fantastic move by a team who has all the right pieces to get to the Super Bowl in 2012.
New York Giants Sign Martellus Bennett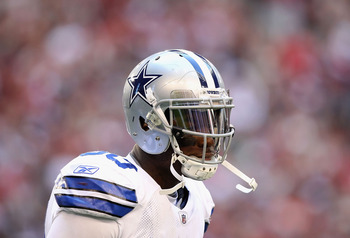 Christian Petersen/Getty Images
At first glance, the signing of Martellus Bennett by the New York Giants may not seem like a huge signing. However, when you consider the injuries of Travis Beckum and Jake Ballard, you realize that this was one of the smartest signings of the entire offseason.
Bennett didn't see too much playing time with the Dallas Cowboys, but when he was on the field, he showed flashes of brilliance. He has solid hands with the ability to get down the seam and create plays at the second level. While he may not be the best run-blocking tight end, he brings competitiveness to that part of his game.
By signing Bennett, the New York Giants became a better team. You really can't ask of more from the defending Super Bowl Champions.
Keep Reading