Miami Heat: The Most Annoying Lies About the South Beach Dream Team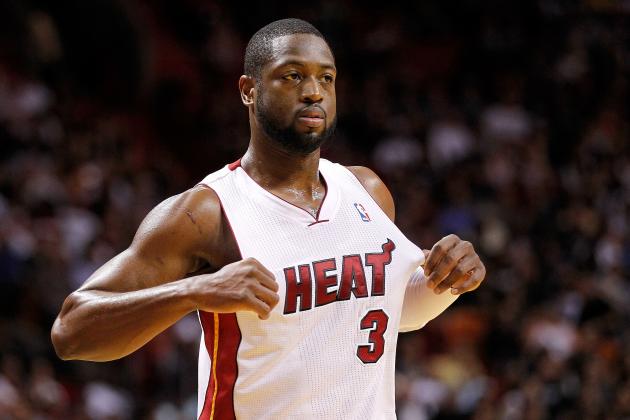 Mike Ehrmann/Getty Images

We love to talk about the Miami Heat. Not even just LeBron James. Dwyane Wade's injuries were compelling earlier in the season.
Chris Bosh's role as the third wheel has been on the comeuppance. He's still not in charge, but fans are showing him a little more respect. People don't call him soft nearly as much anymore.
Even rookie Norris Cole had a storyline. It didn't last for that long, but a rookie with a storyline is an accomplishment nonetheless.
With the good comes the bad. Miami has a diminished reputation in the league and people praise them out of necessity. It's the "Kobe Rule": You can only hate so much; you must eventually respect the hustle.
That doesn't stop the same clichés from being paired to the league's finest day in and day out. Whether the sayings are good or bad, they get a little annoying after the hundredth use.
Here are the 14 most annoying quotes about Miami.
Begin Slideshow

»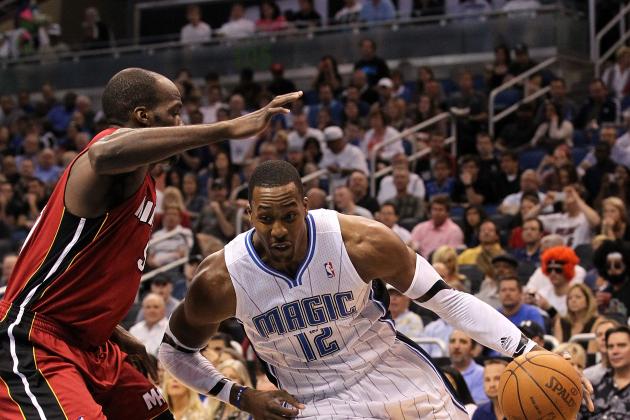 Sam Greenwood/Getty Images

I know his name in the box scores says so, but I just can't stomach the fact that Miami thinks that this is the most qualified man in the middle.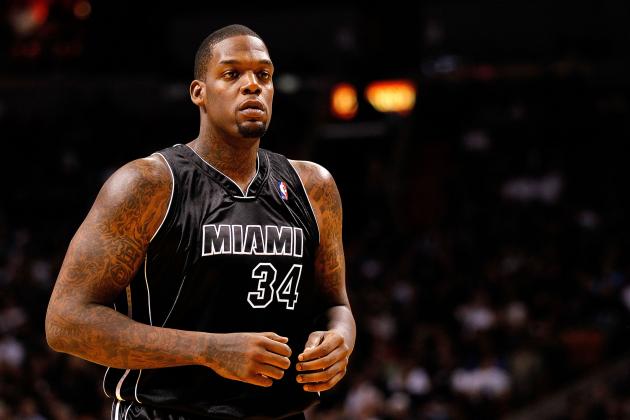 Mike Ehrmann/Getty Images

Curry does not have enough court time to be considered a player. Right now he is waiting to be bumped up from glorified ball boy.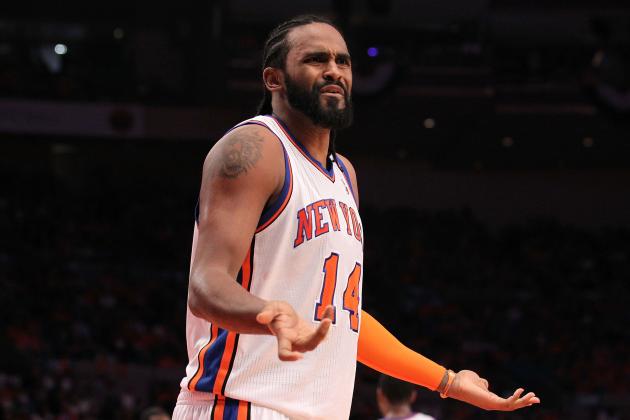 Nick Laham/Getty Images

Just like they were before they acquired both LeBron James and Chris Bosh. Just like they were before signing the talents of Shane Battier. Just like they were before signing Ronny Turiaf.
If they don't win the Finals this year, they will still be just one player away from next year's championship, too.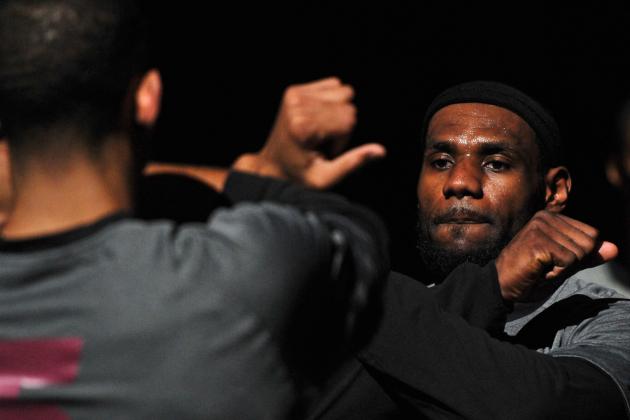 Drew Hallowell/Getty Images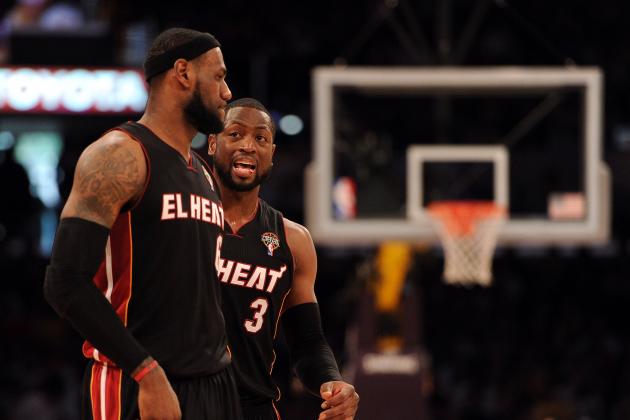 Harry How/Getty Images

Does it really matter who stands first or second in command? The MVP will be determined and we will still be stuck around a sheet of stats and a slew of game footage attempting to interpret whether LeBron or Wade deserves more credit.
In reality, it doesn't matter at all.
They'll never care which man the media ultimately recognizes as the commander-in-chief. We shouldn't either.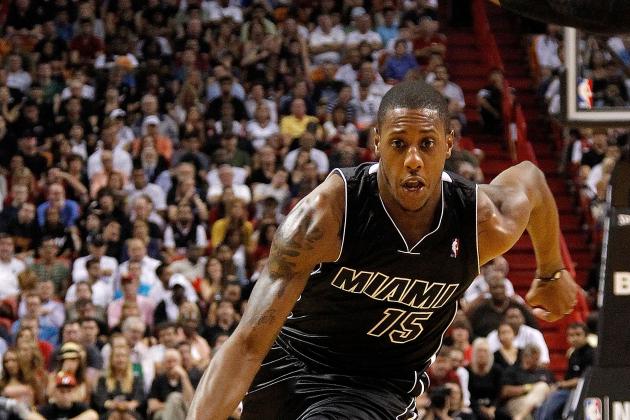 Mike Ehrmann/Getty Images

Miami is a fast-paced squad as they should be. However, watching how Wade and James have formed most of their offense around the rim this season, their half-court offense should be evaluated just as much.
Beating them in transition is not going to do anything but force both of these men to draw the contract around the rim and beat you in a half-court game.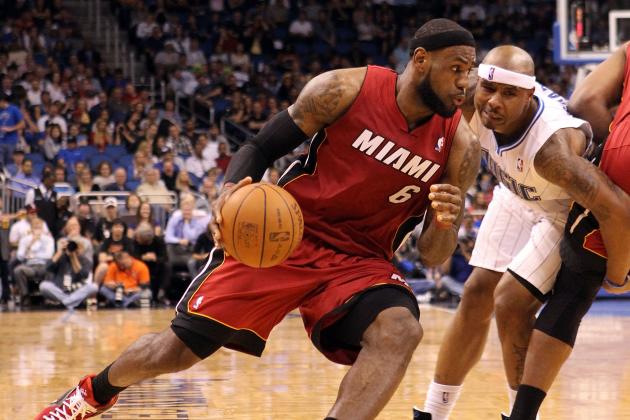 Sam Greenwood/Getty Images

I hate to alarm you all, but the last thing LeBron wants to do is be compared to Michael Jordan. Embracing the name "King James" does not mean that he parallels himself.
Hell, he's done everything with the exception of denounce all things Nike to distance himself from Jordan's brand. He's not making a Venn diagram of all things him and Jordan. You are.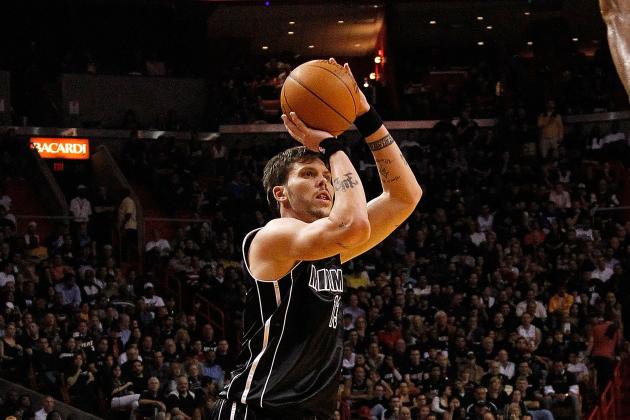 Mike Ehrmann/Getty Images

Golden State is laced with sharpshooters. Miami is laced with a sharpshooter and a few guys who have the ability to get a hot hand every once in a while.
Everyone notices it when they make it, but oh how we have forgotten when they miss.
Stop singing the same old song. Everyone remembers the preseason celebration they threw in honor of themselves. That is not the fault of the members of the Big Three. Miami just likes to do it big.
Announcing that they would win multiple championships did put undue pressure on the squad, though.
However, it was pressure that would have been born if they had kept their mouths shut. The proclamation has just given everyone false reasoning in a verbal or written argument.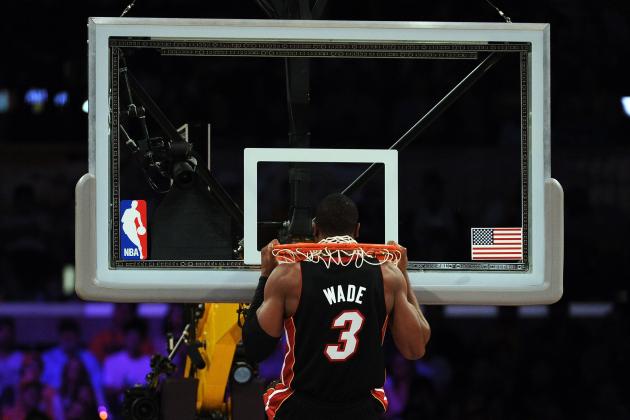 Harry How/Getty Images

Just because a team is highly rated by a majority of the free world, it does not mean they're overrated. It just means that either you're an idiot amongst intelligence or a genius amongst ignorance.
I'd count out the latter, however, since Miami, even with their faults and collapses throughout the regular season, are still the favorites to win the NBA Finals or at least to come out of the Eastern Conference.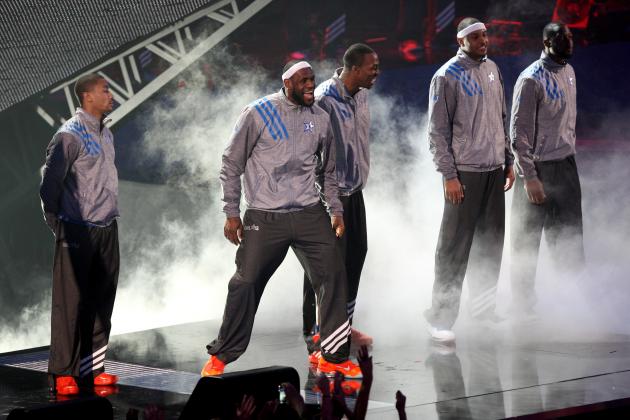 Mike Ehrmann/Getty Images

They have two polarizing superstars on their roster. Is it their fault how much attention they draw on and primarily off of the court?
Last time I watched television, LeBron James and Dwyane Wade were not the only flashy guys in professional basketball. Dwight Howard loves the attention the media brings to him.
Not only that but so do players like Russell Westbrook, Kobe Bryant, Blake Griffin and other superstars of the game. Maybe Joakim Noah, the originator of the statement, has not realized it, but the NBA is racked with men who enjoy the spotlight.
Join the club or just sit back and enjoy the ride.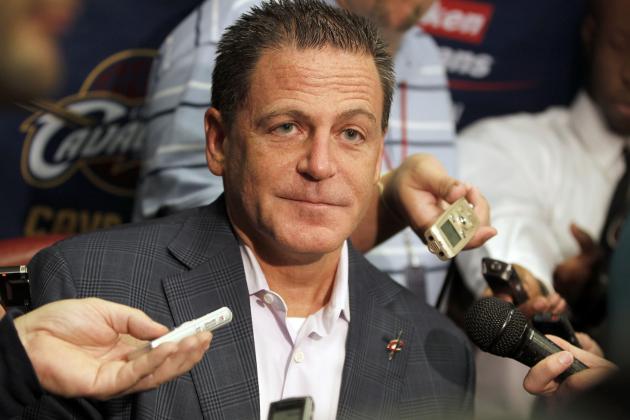 Gregory Shamus/Getty Images

Stop it. Dan Gilbert is the owner of the Cleveland Cavaliers...or have we forgotten that? Cleveland is about three years removed from being true postseason contenders and the Miami Heat are fresh off of a season that led them to the 2011 NBA Finals.
This season, they are geared for either the No. 1 or 2 seed in the playoffs. The Cavaliers have yet to strike those doors since LeBron's exit. You calculate the odds.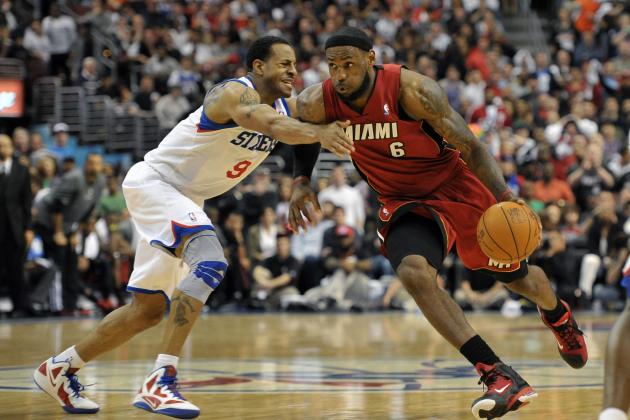 Drew Hallowell/Getty Images

In what universe does LeBron James not have the capability to win a ring alongside Dwyane Wade and Chris Bosh?
In this alternative society, does Dwight Howard have the decision-making skills to die for and Nick Young has eclipsed Michael Jordan? Give me a break!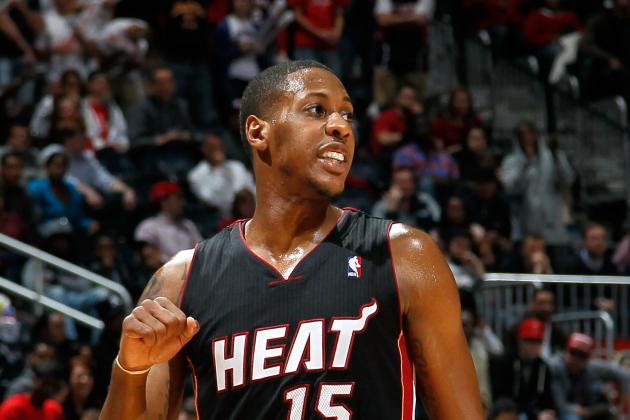 Kevin C. Cox/Getty Images

What is the criteria for being the point guard of the future? Mario Chalmers has succeeded in being one of the most high risk/high reward guards in the league.
His inconsistency alone should put him on the back burner. Derrick Rose and Russell Westbrook are the point guards of the future. Chalmers does not have the speed or athleticism to be the guard of the future.