2012 San Francisco 49ers Mock Draft: Free Agency Edition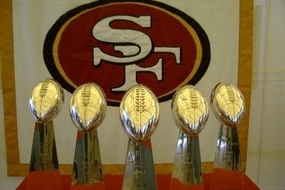 This is my free agency edition of the 2012 San Francisco 49ers Mock Draft.
The 49ers have depth at quarterback and will not be searching for the future at this position. They appear to have done an excellent job in free agency by filling holes and adding depth. It appears that the order of need is as follows:
Guard/ Center/ Interior lineman
The team is expecting Kilgore to earn a starting role; however, it would not hurt to add some competition. I expect the 49ers to find someone in the first three rounds.
Running Back
Gore might not hold up for another two years. I like Kendall Hunter but I like him as a 3rd down back.
Dixon is not consistent enough and does not run using his size. I would not be surprised if the 49ers add an every-down back in the first three rounds of the draft.
Wide Receiver
The 49ers did a good job of bring back Ginn and adding Manningham. If Moss can still play, then the passing woes will be avoided this year. Only Manningham is signed for next year, so look for the 49ers to add talented receivers early in the draft.
Many people will say the 49ers also need help in the cornerback and safety positions, but the 49ers are young at both positions with the exception of Carlos Rogers.
I expect Balke to draft best player available in this draft. He'll probably add a couple of wide receivers, one halfback, one cornerback, one offensive lineman, one safety and one outside linebacker.
Here are my round-by-round selections for the 49ers, taking into account where players should be after the 49ers select in each of those rounds.
Please feel free to leave comments, but note this is the free agency edition.
Begin Slideshow

»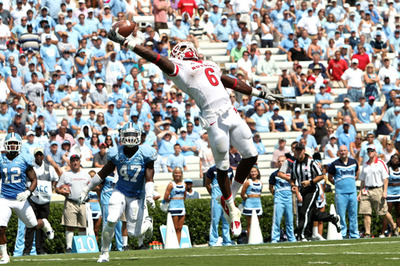 Many fans will want Coby Fleener or Stephen Hill as the 49ers first pick.
It is hard to argue with Sanu's college production of 115 catches with 7 touchdowns. Plus the guy is big and strong, fitting the mold of players the 49ers have recently preferred.
He ran better at his pro day than he did at the combine, putting to rest questions about his speed.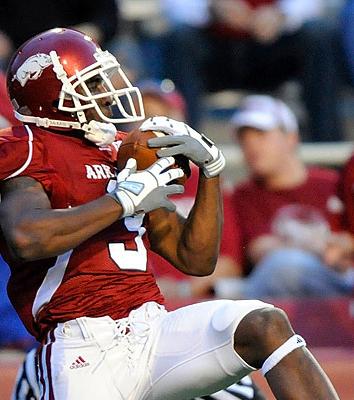 The 49ers might not add another receiver right after picking one in the first round, but Joe Adams is an excellent playmaker with superb speed and return skills.
He is as good of a return man as Ted Ginn and is a better receiver. He did not run fast at the combine, but if you watch him play, he's fast with pads on.
He's similar to Randall Cobb, who was drafted by the Packers last year at the end of the second round. Plus, he would be an excellent backup for punt return duties when Ted Ginn is hurt.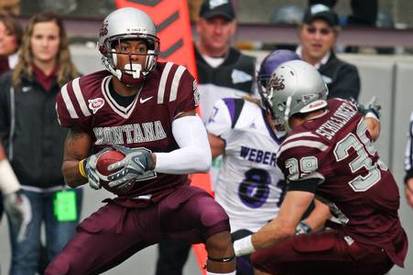 The 49ers could always use another young, big cornerback to pair with Culliver for the future starting cornerback positions.
Johnson has the size and skills to play in the NFL, but will probably take a few years to develop. That said, additional depth in the secondary is always needed.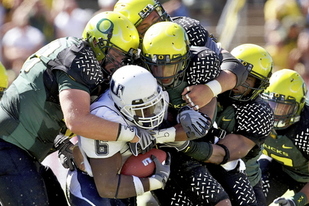 Turbin is built like an every-down back. He played in a weaker conference but his production was outstanding: 249 rushes, 1,517 yards and 19 touchdowns.
He can catch out of the backfield and is a one cut runner. One attribute that is questioned is his durability, as he redshirted in 2007 with a foot injury and tore his ACL in 2010.
Because of his injury concerns, he might slip into the 4th round and would be a valuable catch if he is still around.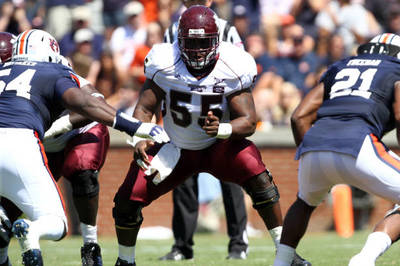 Saulsberry is not as big as the 49ers usually like in their offensive lineman, but he has a fast first step and is aggressive.
Saulsberry would project as a backup center and guard prospect and could eventually start at center.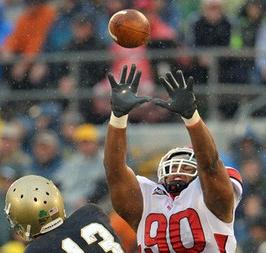 Sports analysts often forget that the 49ers do have depth at the defensive line.
But the 49ers do lack depth at outside linebacker behind Parys Haralson. If Shelby is around at this point in the draft, he would be an excellent value pick.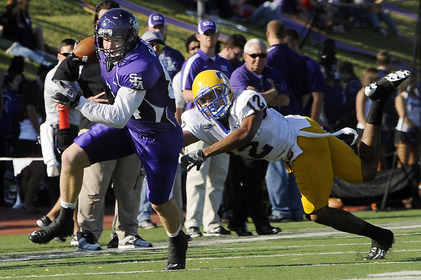 Jackson has all the athletic tools to be a great safety. He will most likely be a mid-to-late-round selection due to off-field issues at Tennessee, which caused him to finish his college career at McNeese State.
Jackson played safety at Tennessee but cornerback at McNeese State, which shows his versatility. If he is not selected earlier than the seventh round, this pick would be excellent for depth at safety and cornerback.