2012 NFL Mock Draft: Round 1, Final Version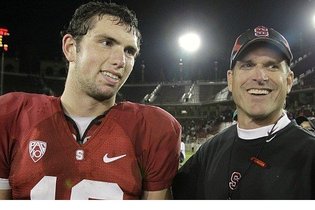 Now that the draft is closing in, most teams needs are set on their picks. Luck and Griffin are unquestionably still the No. 1 and No. 2 picks in the draft. I spent a little time on this mock and tried as much as I could to mostly ignore what the draft analysis are saying. The following is my best take on the 2012 NFL draft.
I've included trades in final edition. I have five trades, and none of them involve the New England Patriots. Comments are appreciated.
Begin Slideshow

»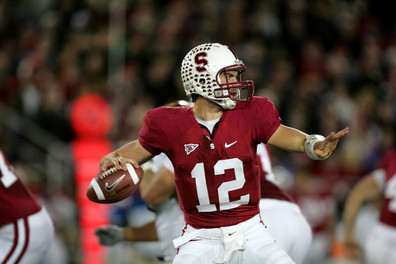 I'm not sure why there is speculation on the Colts possibly choosing Robert Griffin III. Even if the Colts pick RG3, this pick will be the Colts' franchise quarterback for the next 10 years.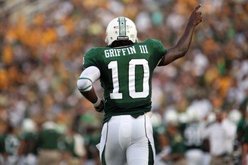 The Redskins did not trade the farm to move up and select a offensive lineman. This pick will be either Griffin or Luck depending on who the Colts do not select. All indications point to RG3.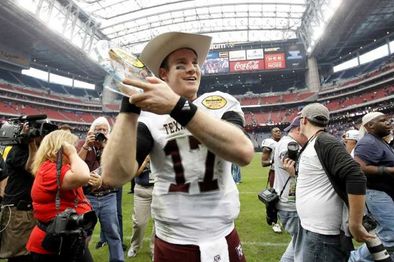 Should Ryan Tannehill be drafted this high? Probably not. If Miami likes Tannehill here they cannot risk losing him to the Browns. Mike Sherman is the new offensive coordinator in Miami, and Tannehill was Sherman's quarterback when he was the coach at A&M. If anyone knows how good Tannehill can be, then it would be Miami.
This also could turn into a fan base pick for Miami. It would give the fans hope and possibly help with ticket sales. Tannehill is not ready to start, and he does not have to. He can play behind Matt Moore for most of the year, and start when ready.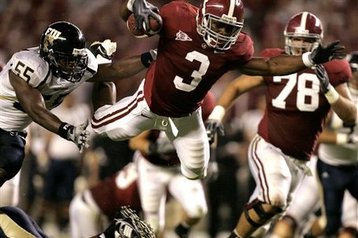 The Browns missed out on the Robert Griffin III bidding. The Browns appear to be not that excited about Colt McCoy, but it is looking like they might be stuck with him starting for at least one more year. I almost had the Browns picking Morris Claiborne, and they could also fall in love with Ryan Tannehill.
If they do stick with McCoy for another year, a halfback with Trent Richardson's ability would sure help the offense and take some pressure off McCoy. Mike Holmgren drafted another Alabama running back in the first round of the 2000 draft in Shaun Alexander, and that pick worked out fine.
I would not be surprised if the Browns select a quarterback either with their other first-round pick or second-round pick.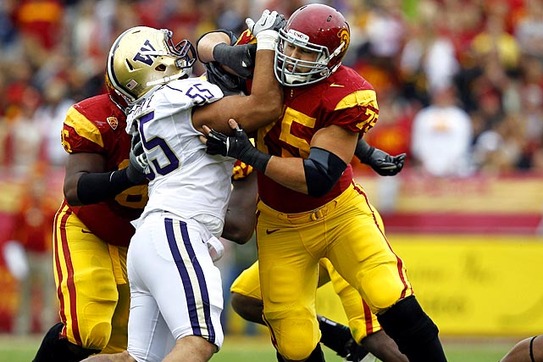 This might not be that far fetched but it makes sense to that the Vikings would try and trade their third pick for more picks. With the value placed on quarterbacks, they might have enough ammo to move back up to select Matt Kalil if the Browns do not take him.
While the Browns could take Kalil, they already have Joe Thomas at left tackle and selecting Kalil would not make sense as this high value pick would be a waste on a right tackle. With the Browns selecting later in the first round, they could find a right tackle there.
The Bucs might select Kalil, but they could also try to move down and obtain additional picks. With the Bucs, Kalil would play left tackle moving Donald Penn to right tackle. Donald Penn is a good left tackle, but if he was moved to right tackle his salary would almost be to much for the position.
Trading with the Vikings would also mean that the Bucs would only have to move down a few spots, which would be a plus.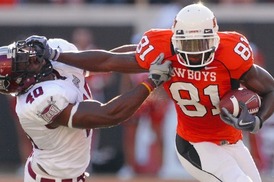 With Morris Claiborne on the board, the Rams might be tempted to pick him over Justin Blackmon. However, providing weapons for Sam Bradford are a must. The Rams do have a stable full of young wide receivers, even though they are lacking a true No. 1. Their need is not quite as great as people make it out to be.
While they do lack that No. 1 wide receiver, Blackmon might be more of a No. 2, similar to Michael Crabtree with the 49ers. After that rant, I still think the Rams will go with Justin Blackmon.
Even if Blackmon is more of a No. 2 wide receiver, he is still better than any wide receiver on the Rams roster. Plus, the Rams could always move up into the second half of the first round to select defensive line help, running back or cornerback. The Rams have the draft capital to trade into almost any position they wish if there is a player they like.
I would also not be surprised if the Rams picked Fletcher Cox or Michael Floyd.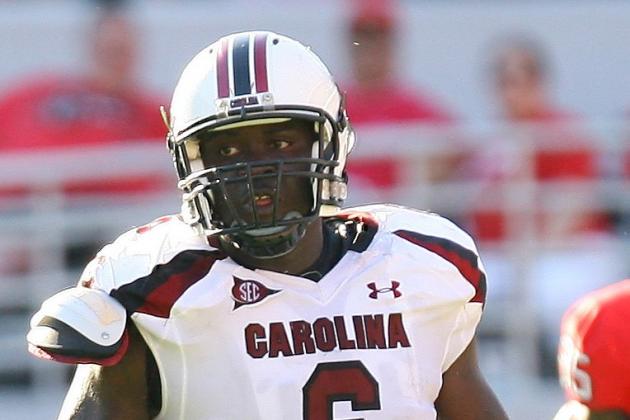 With Morris Claiborne still on the board, the Jaguars could pull the trigger. However, the Jaguars are most likely looking for a pass rusher. With a good pass rush, a team's secondary can look good. A good cornerback can only impact half of the field.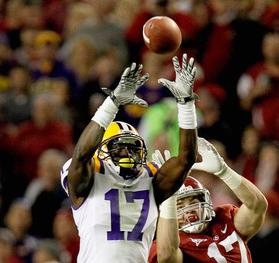 Tampa Bay is another team that trades down and still is able to select the player they would have if they remained in their normal position. Ronde Barber was signed on a one-year deal and his career is coming to an end. Eric Wright was signed to a five-year deal as insurance for when Aquib Talib is either cut, suspended or traded because of off-the-field issues.
LSU's secondary coach Ron Cooper was hired to be Tampa's defensive backs coach. This pick makes sense.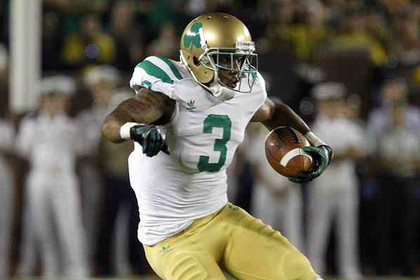 Steve Smith just signed a three-year extension, and is 33 years old this year. Another wide receiving option would help Cam Newton's development. I believe Michael Floyd will not escape the top 10. If he is still available when the Panthers are on the clock, then it will be a no-brainer pick for the Panthers.
Floyd can play across from Steve Smith, and give Cam Newton a large target in the red zone.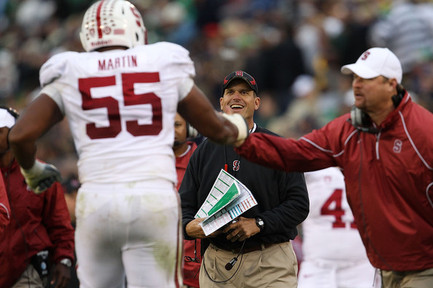 I had Riley Reiff here earlier, but if the Bills are to go tackle then more likely they will draft Martin who has upside. Reiff is solid and can be plugged in right away, but his ceiling might be limited (see Bryan Bulaga from the University of Iowa).
The Bills will look to surround Ryan Fitzpatrick with weapons. However, wide receiver is a deep position in this draft. While Michael Floyd is a possibility, the Bills have a hole at left tackle. Martin is solid in pass blocking and is a good run blocker.
With the Eagles picking at No. 15 they may value Luke Kuechly or one of the defensive end/tackle prospects. With the Seahawks, Cowboys and Chiefs all selecting before them and those teams possibly looking for defense, the Eagles might have to move up to pick the player they want.
The Eagles have also shown recent history to move up a few spots in the first round to select the player they covet.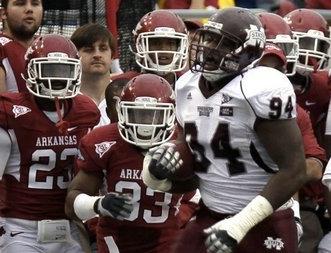 The Seahawks did go out and sign Matt Flynn who may or may not be their future. The Seahawks already have a stout defensive line, and, as the Giants have shown, you can never have enough quality defensive linemen.
I could also see the Seahawks drafting an offensive lineman. But after drafting two offensive tackles in the last two drafts and spending another two picks in the last few years on interior lineman, an offensive lineman probably is not in the cards. Cox is NFL-ready and can start day one.
He can play anywhere along the Seahawks line. While Michael Brockers and Quinton Coples are other possibilities, it appears that Cox is the most NFL-ready and does not have work ethic concerns.
The Cardinals are picking in a bad spot. The top two receivers are gone, the top cornerback is gone, and the two of the top offensive tackles are gone. The Cardinals have not chosen a tackle in the first round. But since they will have Kolb under center they need to upgrade at left tackle over Levi Brown to protect their investments, giving Kolb the best chance to succeed.
Reiff may not have as much upside as other prospects, but he was well-coached and technically sound. He can start from day one and be a big improvement over Levi Brown.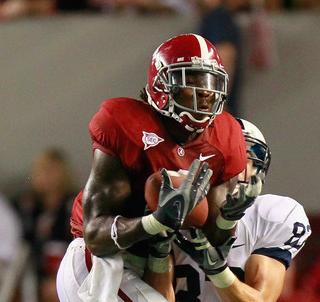 The Cowboys have been lacking a true nose tackle, even though Jay Ratliff has done an excellent job. Dontari Poe can play the nose position so Ratliff can move to defensive end. Poe would add some youth to an aging defensive line.
The Cowboys showed last year that they are willing to draft a player with potential and athletic ability over production when they drafted Tyron Smith. Smith played well last year, and if Poe can receive the right coaching he could do the same.
That was going to right before I decided to change the pick to Mark Barron. This year's draft class appears to be thin at safety, and the Cowboys need an upgrade. Barron is the consensus No. 1 safety. By selecting him here, the Cowboys can address their nose tackle position in later rounds with a draft class that is deeper at that position.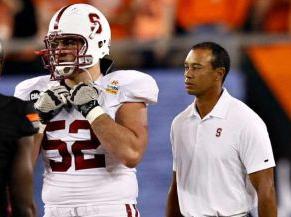 The Chiefs moved back and still were able to select the player they were looking to pick at No. 11. The Chiefs could stay at No. 11 and select David DeCastro. Although a guard at No. 11 goes against conventional draft wisdom, so does selecting a safety with a top-five pick also does, which the Chiefs did with Eric Berry in 2010.
DeCastro is the best guard prospect to come along in awhile, and the Chiefs do need some help on their interior offensive line.
Moving down a few spots would help the Chiefs add a few more picks and allow them to select DeCastro at a more natural drafting position.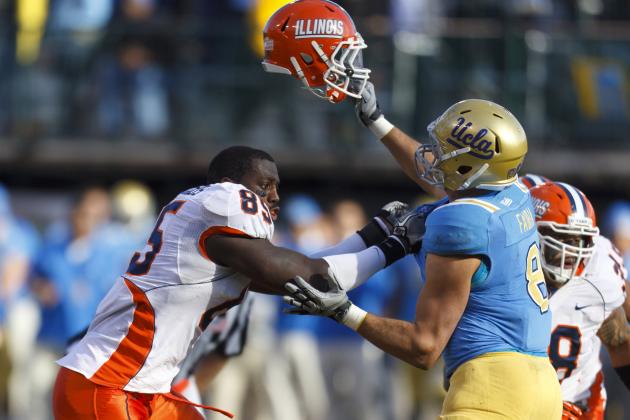 Pass rushers are always in high demand, and Whitney Mercilus is a strong one. Mercilus led the nation with 16 sacks and had nine forced fumbles.
With Floyd off the board, a wide receiver at this spot would be a reach.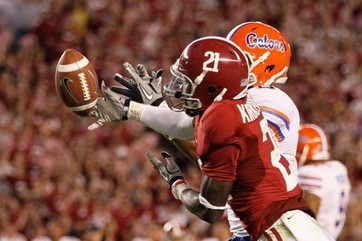 Dre Kirkpatrick is the best player available at this position, and would help fill a weaker area on a good Bengals defense.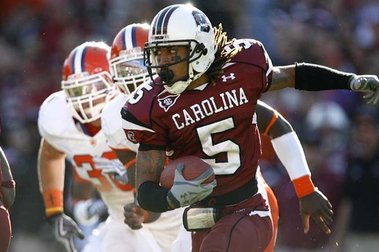 The Lions could stay put and hope Stephen Gilmore falls to them. With Gilmore still on the board, the Lions could trade up to select the talented cornerback.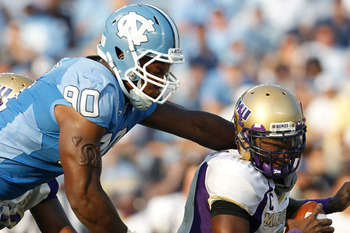 I did have Stephen Hill in this position, but with Quinton Coples still on the board, the Bears might find him to hard to pass up. Coples is unquestionably athletically gifted but lacks motivation. Across from Julius Peppers, the Bears could have a formidable duo for the next few years.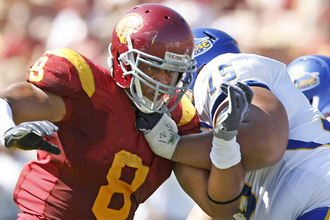 With the top three cornerbacks off the board, the Titans look at pass rusher. Derrick Morgan has been disappointing. The Titans lack pass rushers, and Nick Perry is one of the more promising prospects.
Cordy Glenn played tackle in college, but would probably play guard in the pros. It does not hurt to have many quality offensive linemen, especially when you have a young quarterback. Glenn almost solidified himself in Round 1 with a strong combine, and his versatility to play multiple positions on the line is a plus.
In this mock, Glenn was able to make it past the Bears, Titans and Chargers team that needed quality interior linemen.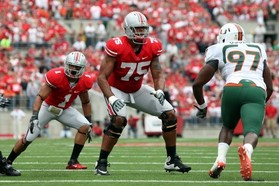 The Browns need an upgrade at right tackle and they need to give Colt McCoy, and their new running back, Trent Richardson, the best chance to succeed. The Browns can look in the second or third round for a quarterback. Right now, it would be a reach for a quarterback. The Browns can also look for receivers in the in the next few rounds.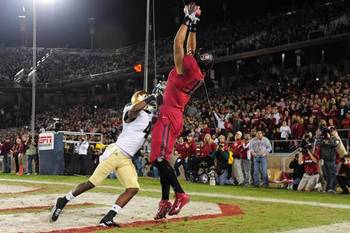 The Chargers could go a few different ways with this pick. I could see them going with a pass rusher, offensive lineman or defensive lineman. However, with Coby Fleener on the board, the Chargers could make this pick.
Antonio Gates has not been the same in recent seasons with his foot injuries. Gates will probably be playing with these injuries the rest of his career, meaning it might be time to find an eventual replacement.
The Chargers lost a big target in Vincent Jackson in the offseason. Even though the Chargers added Robert Mecham and Eddie Royal, neither fills the void of Jackson. Adding Fleener would give Phillip Rivers another big target to go along with Gates and Malcolm Floyd.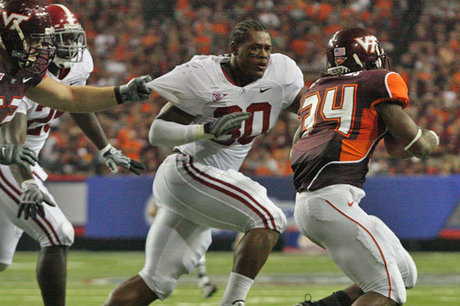 It was painful at times to watch Ben Roethlisberger limp his way through games this last season. Look for the Steelers to try to find some offensive linemen in this draft to keep Ben upright. The Steelers could add a guard or offensive tackle at this point, but good guards can be found in the later rounds. Plus, the better prospects are already off the board.
Hightower is the type of player meant to be a Steeler. He is versatile, strong and smart. He could play any linebacker position that the Steelers need.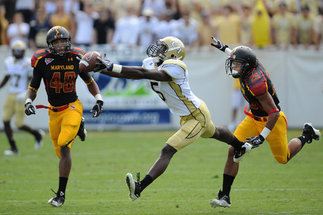 The 49ers have had recent history trading with Denver. They moved up a couple spots in 2010 into Denver's spot to select Anthony Davis. They also moved up in the second round last year into Denver's spot to select Colin Kaepernick. A trade with the Broncos makes sense.
Plus, it makes sense for the Broncos to trade with an NFC team instead of an AFC team. Except for the Packers, the rest of the teams that pick between the 49ers and Broncos are AFC teams.
The 49ers roster is set to the point where they can truly draft the best player available. Offensive lineman, wide receiver or Coby Fleener tend to be the pick here in most mocks. However, the 49ers could go defensive lineman or outside linebacker with this pick.
The 49ers do have three promising young defensive lineman in Damarcus Dobbs, Ricky Jean Francois and Ian Williams.
If the 49ers do go offensive lineman in the first round, it would almost eliminate Daniel Kilgore, who the 49ers traded up to draft last year in the fifth round, from competing for the starting position. The 49ers might like Kilgore, but they also appear to be having Alex Boone compete for the starting right guard position with Kilgore.
With all that being said, with Stephen Hill still on the board, the 49ers might try to move up before the Texans to select Stephen Hill. While Stephen Hill might not have much experience in college because of the option offense that Georgia Tech runs, he had a 29.3 yards per catch average. Hill is already an excellent blocker, which is a must in the 49ers offense.
The 49ers have also shown that they can coach up players. Heck, they turned a defensive end in college, Bruce Miller, into their starting fullback. The 49ers need to grab some receivers with speed and playmaking ability for their future quarterback, Colin Kaepernick.
This pick also makes sense as the 49ers have recently drafted younger players with their last two drafts, Aldon Smtih and Anthony Davis. Hill will turn 21 just before the draft. Also, the 49ers first round draft picks have either visited the 49ers facility or they have had workouts for the club. According to the Sacramento Bee, Hill is visiting this weekend.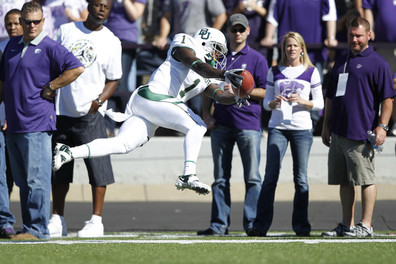 While the Texans could go wide receiver to line up opposite Andre Johnson, they could also try to find a replacement for the loss of Mario Williams.
I'm going with a wide receiver in this mock and an in-state talent. Kendall Wright might not slip this far but if he does a team will sign him. While Wright might not be a No. 1, he does not have to be early in his career lining up across from Andre Johnson. The Texans might also go after LSU product Ruben Randle.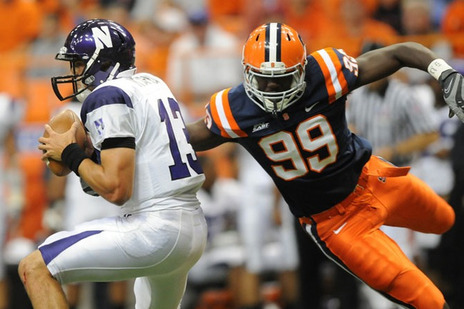 With the best safety on the board gone, this trade looks like trade bait. The Patriots could also chose the player they want here and try and trade their second pick.
The Patriots will be looking for some pass rush help with one of their first round picks. Jones is young and raw but has potential to be a good pass rusher. He can initially be a situational pass rusher and could work his way into a starting role similar to Aldon Smith with the 49ers.
He is not as strong as Aldon Smith, and will need to gain strength in the weight room. His measurables are also similar to Aldon Smith, who was one of the keys to turn around the 49ers defensive unit into the NFL's best.
(See attached links for comparisons: Chandler Jones http://www.nfl.com/combine/profiles/chandler-jones?id=2533538 and Aldon Smith http://www.nfl.com/draft/2011/profiles/aldon-smith?id=2495487)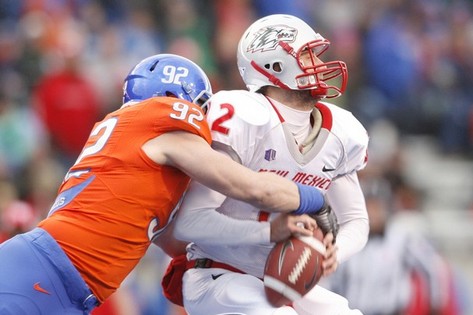 The Packers need to rush the passer if they want to return to their 2010 Super Bowl form. Look for the Packers to add a pass rusher early with the top three cornerbacks off the board.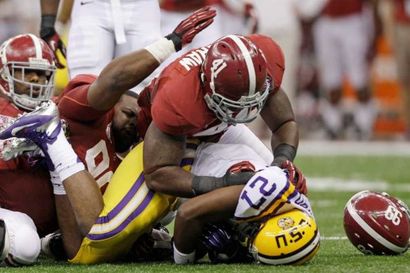 Courtney Upshaw has not impressed in workouts and combine drills. However, he displays his ability on film. After losing Ben Grubbs and Jarrett Johnson to free agency, the Ravens could add either a offensive lineman or outside linebacker. Upshaw would not be asked to cover often, and would be similar to Johnson as he is stout against the run.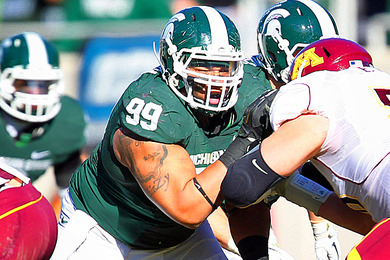 A defensive tackle would be a logical pick here, but the Broncos could go running back or wide receiver. Defensive tackle is my pick here. Jerel Worthy is a run stuffer with an explosive, first step. The Broncos will certainly add a few defensive tackles in this draft, as they are thin at the position.
I originally was not sure who the Patriots would pick here. Running back is a logical choice, but they did draft two last year. This pick could also be another trade bait for any team looking to move up. However, with Michael Brockers still on the board, the Patriots could stay put. Brockers is raw, but physically talented. Belichick might see his next Richard Seymour in Brockers.
There were a few reasons that I can see Brockers falling this far. One: LSU defensive linemen drafted high, such as Glenn Dorsey and Tyson Jackson, have not exactly starred. Two: Brockers often was not in on passing situations, meaning that early in his career he would only play first and second downs.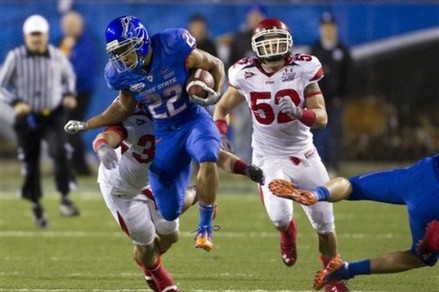 This pick will probably be a defensive linemen, but I decided to go a different route.
Instead of reaching for an offensive lineman or cornerback. The Giants could go with the best player available, which might be Doug Martin, Andre Branch or Dontari Poe.
With the lost of Brandon Jacobs, the Giants will surely draft another running back. Even though they have Ahmad Bradshaw, who is a good running back, the league is about having two or three good running backs. Depth at the running back is a concern and could be addressed early.