USA vs. the World: Who Has the Hotter Sports Fans?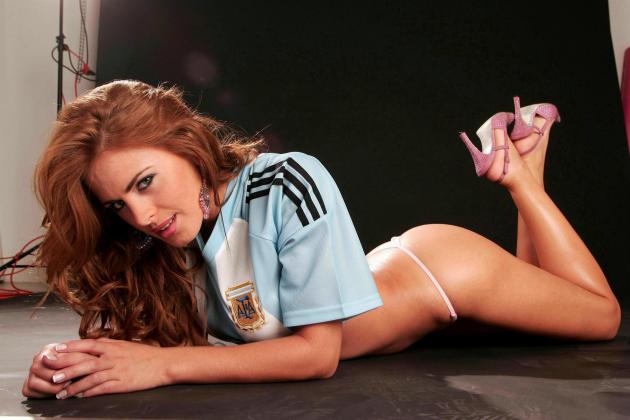 Superfans are the most passionate—albeit craziest—fans in the world. They love their teams and never miss a chance of letting the world know about it.
Their love for sports is one to be admired, and these lovely ladies have become increasingly sexier. And they are not just in the USA—these women live all over the globe. From Argentina to Greece, superfans can be found all around.
But who has the hottest? Is it the USA or the World? I have put together some of the most popular superfans over the past few years against one another to find out who has the best talent.
Enjoy.
Begin Slideshow

»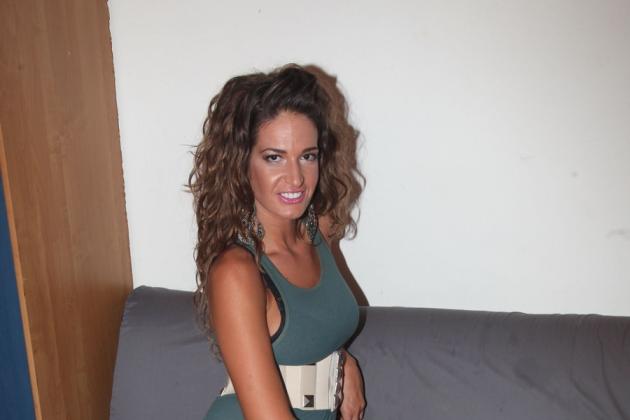 Where is Eva Laskari from? Greece.
What makes her a superfan? She loves her homeland almost as much as she loves soccer.
What else do we know? She once posed for Playboy in Greece.
Surprise of the day—Greece has its own Playboy version.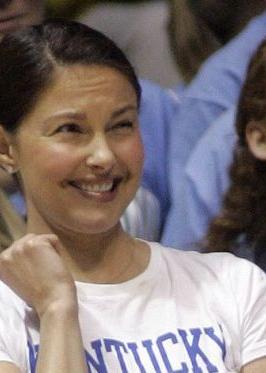 If I had to rank this list according to how big of a fan these ladies were, Ashley Judd would be No. 1 without question.
She is the biggest female celebrity supporter of any college basketball team. Ever.
And she will be in my town, New Orleans, for the Final Four. Time to break out the camera.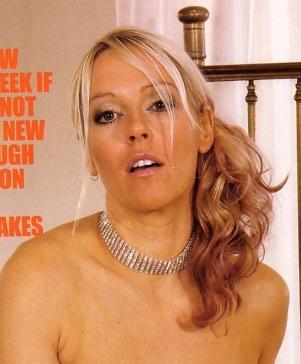 If you have been to Bleacher Report before, then you might remember Helen Chamberlain. She was named one of the sexiest female poker players of all time.
She was also the first woman I have ever seen pose for Penthouse and not be naked. Sure, she was nude, but it was covered up. Who wants to read a Penthouse where the women are covered up?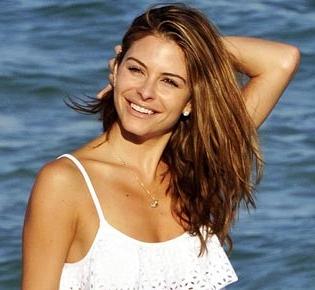 I present to you the Celtics' biggest fan and hottest member of the Boston Celtics fan club, Maria Menounos.
I was never a fan of hers until the Super Bowl bet she lost a few months ago, which required her to do an entire episode of Extra in a Giants bikini. Thankfully I had a TiVo and it knows I love seeing women in bikinis. Score!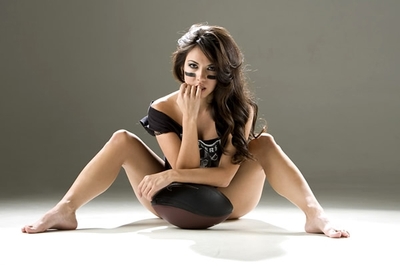 If Burt Bacharach was a close, personal friend of mine, I would ask him to rewrite one of his songs to be better suited for beautiful women like Jimena Sanchez.
It would go something like this:
"What the world needs now, is fans, hot fans; It's the only thing that there's just too little of."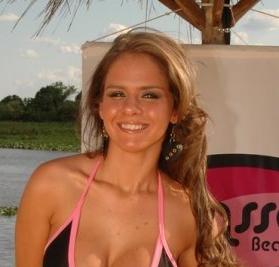 There are over a billion images of Gaby Wolscham plastered all over the Internet.
If not for that moment during the Copa America when her boob decided it wanted to make a break for it and jump out from the red and white tank top, we might not even know her name.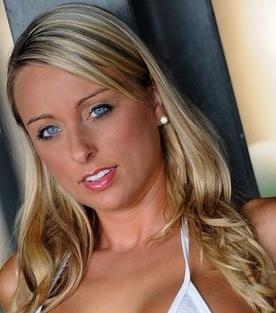 Ashley Ferrara is a part time law student. Part time law student? Is that even a real thing? It's not like she works down at the TCBY part time serving delicious yogurt. She is only studying law between photo shoots.
How many people want her as their attorney? She is so hot I might just go commit a crime just to have a reason to call her.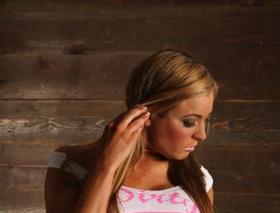 There are not too many Boise State superfans these days. In fact, this would be the only one.
Tiffany Oertel makes the average Bronco fan look like a rookie with all the blue and orange she has in her home. Nice try Idaho, but this lady is the real deal.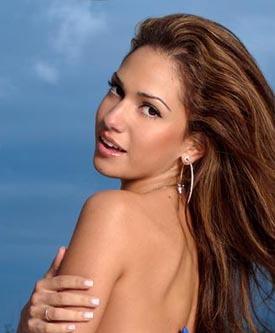 Now that the New York Giants have won the Super Bowl (the most boring of all time), Reby Sky will have something new to wear in all her photo shoots.
I am imagining a Super Bowl ring and nothing else. That work?
Cricket. Sofia Hayat is a huge fan of cricket.
I have no idea how to play it or why so many people go nuts over a game that requires little movement, but she is crazy about it. So much so she painted the World Cup 2011 trophy on her backside.
Uh, yeah.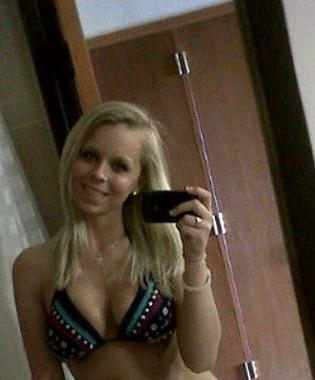 It is a rarity that I am given the honor of speaking with most of the hotties I cover. It is so rare, I quit bothering to call them after finding their name in the phone book.
But I was able to speak with Heather, future Playboy playmate, in the past and not only is she smoking hot, but she is a sweetheart.
Did I mention she is easier on the eyes than Lasik?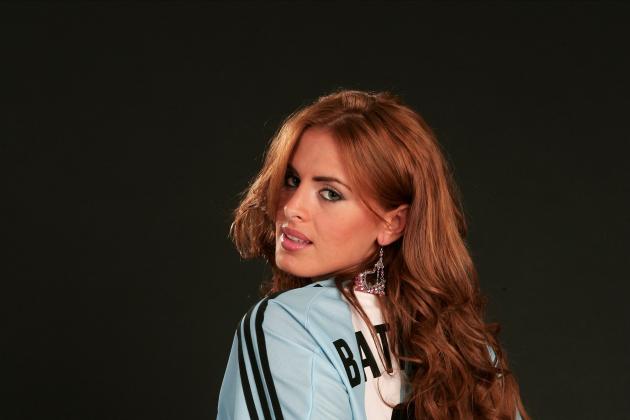 Have you ever had intercourse in a vineyard in the middle of the afternoon and filmed it for all to see?
Silvina Luna did. You just have to trust me on this one. If I linked the video, I might get fired. But, trust me, it's out there.
I tried being a New York Giants fan. I truly did. But it only lasted 60 minutes.
Jess Snyder, unlike many other posers, has been a true Giants fan her whole life. The modeling in Giants gear is just for us.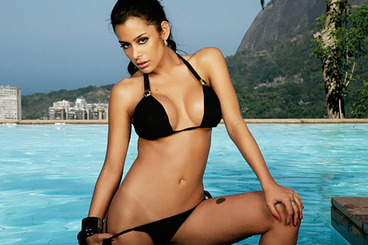 It is amazing that every woman from Paraguay I have ever seen either looks like a supermodel or an actress. None of them look like yesterday's diapers, and all of them look like tomorrow's sunrise.
Amazing? How about we all put together some cash and fly down there for a visit? You know, experience it firsthand.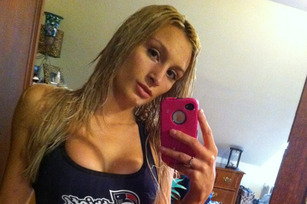 Don't even bother with the Patriot jokes or bad Super Bowl puns, Melissa Teixeira will soon recover from the loss and be ready to post some more New England loving on her Twitter.
And there is absolutely no laws against that. None at all.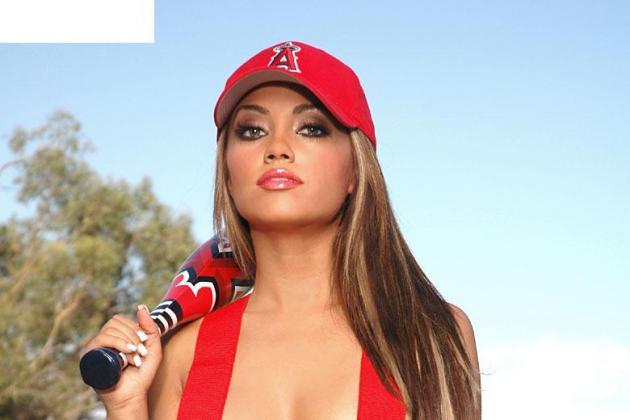 The rumor mill once painted a picture of Kobe Bryant and Jessica Burciaga being a secret couple. She was his mistress, it had us believing.
But that is what you get, I guess, when you are a loyal fan to the LA teams. Just ask Alyssa Milano. Oh wait, she actually did date tons of players.
Take a minute and think about the last professional sporting event you attended. How many beautiful women did you see? Wives and girlfriends look away because, trust me, every man can remember how many sexy women crossed his eyesight at any given point in time.
Did you figure it out—how many? Because that number is nothing on the women in Paraguay. Patty Orue is the hottest and is the third woman on this list from that country. THIRD.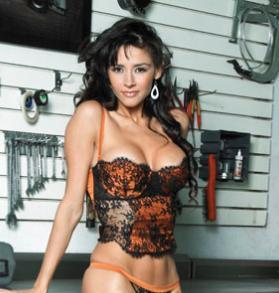 In my experience, when a woman goes by just the one name, she is usually a smokebomb of hottness.
Unless, of course, her name is Madonna. But at one point in time, even Madonna was a sex symbol. You know, like way back in time.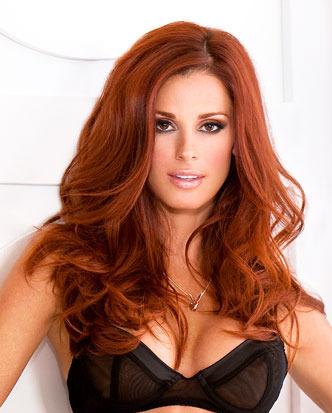 There was this one time, before WAGs and stuff, that Jaime Edmondson was nothing more than just a sexy Miami Dolphins cheerleader.
But then I found out she was dating Evan Longoria. Now I shall use her in every article I am legally allowed to without having to pay her residuals.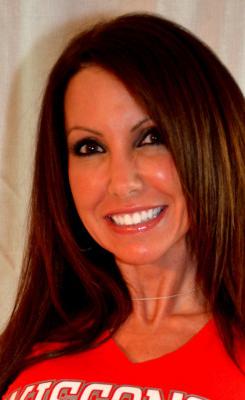 U-S-A! U-S-A! U-S-A!
I might be partially biased, but the USA wins easily. There are just too many women from the USA for the rest of the world to compete with. Sure, the world might have the sexiest fans, but when it comes to superfans, USA can't be beat.