Lakers vs. Thunder: 10 Reasons Kobe Still Has the Edge over Durant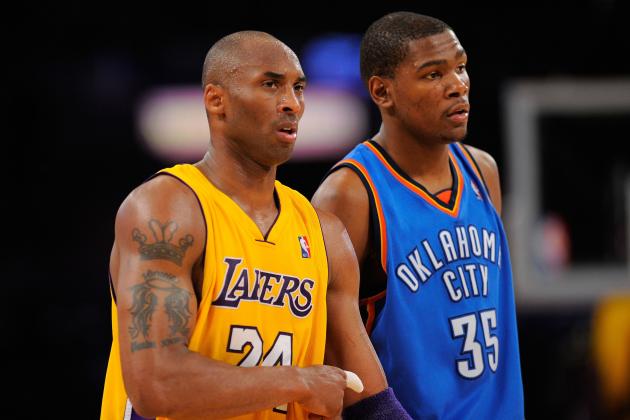 Kevork Djansezian/Getty Images

For the past few seasons, Kevin Durant has emerged as one of the premier superstars in the NBA.
His ability to score in a variety of ways, rebound and—most importantly—his killer instinct has made him an MVP front-runner this season.
Because of his tremendous individual success, Durant has climbed up the list of the league's best players. On many of those lists, he's ahead of one of the greatest players in NBA history, Kobe Bryant.
Durant's statistical success certainly justifies the perception that he's better than Bryant.
However, there are many reasons why Bryant still has the edge over Durant.
Here are 10.
Begin Slideshow

»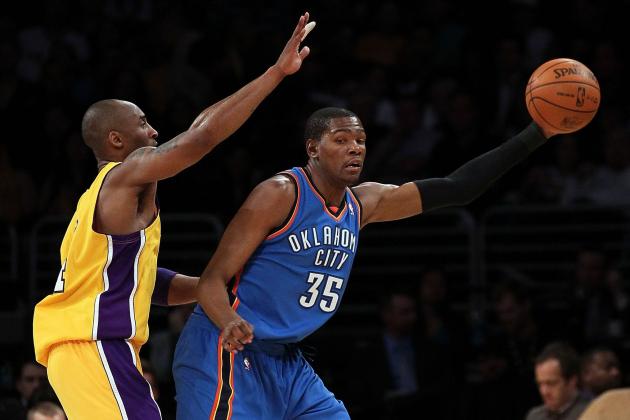 Stephen Dunn/Getty Images

"You reach, I teach."
We've all seen that famous MJ commercial.
While the young MJ could fly to the rim, the old, wise MJ beat opponents with this mind—with his basketball IQ.
Much like the old MJ, but certainly not to the same extent, Kevin Durant can score in many ways—he can drive, spot up, etc.
Kobe Bryant used to be able to do all of that with ease, but age and injuries have slowed him down.
Because of this, he has to rely heavily on his extremely high basketball IQ.
While Durant is good at reacting to what the defense is giving him, Bryant has become the league's best at reading and reacting to his defender.
Using his advanced footwork, Bryant makes the hardest shots look very easy.
Even by relying so heavily on smarts alone, Bryant still leads the league in scoring.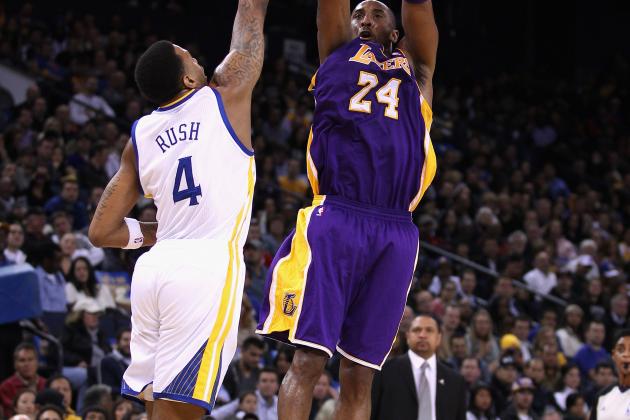 Ezra Shaw/Getty Images

This relates very much to the point I made with Bryant's insanely high basketball IQ.
Without a doubt, Bryant can score in more ways than Durant can.
Like Durant, Bryant can spot up and drive.
However, unlike Durant, Bryant has a very good post game and the ability to consistently hit shots with multiple defenders around him—and he does all of this at 6'6".
Durant has a clear height advantage at 6'9" and can't do as many things as Bryant can.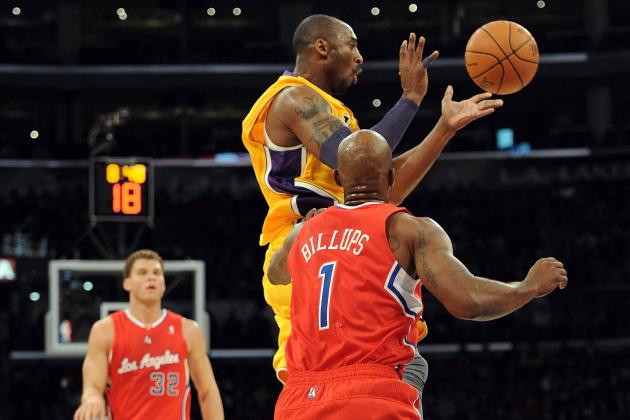 Harry How/Getty Images

We all know Bryant as the guy who occasionally jacks up some pretty bad shots.
Well, he does make some of them but, when he doesn't, many feel like he needs to pass more.
Although it may sound strange, Bryant has been pretty good at sharing the ball.
Over his career, he has averaged nearly five assists per game and a career high of six assists in 2004-05.
Durant isn't quite as adept at sharing the wealth—he has averaged less than three assists per game over his career.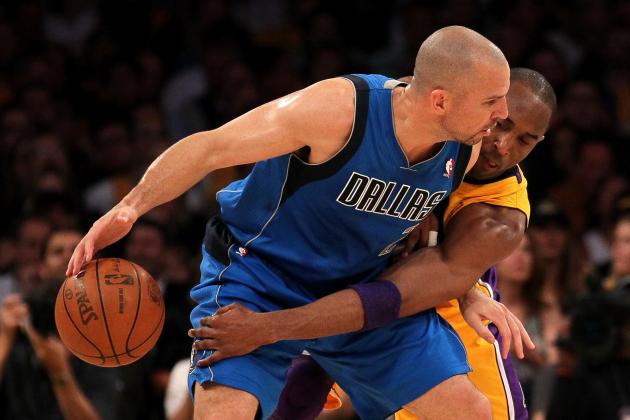 Stephen Dunn/Getty Images

Bryant's basketball IQ doesn't only apply to the offensive side of things, but also on the defensive side.
Statistically, Durant is a better defender than Bryant—Durant's points per possession (PPP) allowed is 0.78 while Bryant's is 0.84.
Clearly this difference is very slight, and much of Durant's success on the defensive end can be attributed to his height.
Bryant has proved over his career that he is an excellent perimeter defender.
He has been part of nine All-Defensive first teams, as well as two All-Defensive second teams.
Clearly, coaches and players recognize Bryant as a great defensive player.
Durant isn't—at least not yet.
Over his career, Bryant has displayed some insane athleticism.
I mean, he jumped over a car once! And don't forget the pool of snakes!
But, in all seriousness, Bryant's leaping ability and acrobatics can't go unnoticed. Even at the age of 33, he still has a great amount of athleticism.
Although Durant is pretty athletic, he doesn't have the acrobatic twist-turn in mid-air ability that Bryant has.
Durant is the best scorer in clutch situations in the NBA.
According to 82games.com, he averages a league-high 55.2 points per 48 minutes of clutch time.
Bryant is a lot lower on the list, averaging 32.1 points per 48 minutes.
Although Durant is statistically better, no one attracts quite as much attention during the fourth quarter as Bryant does.
Over his career, Bryant has hit big shot after big shot. As a result, he has gained the respect and intimidation of his opponents.
Because of this, he not only acts as a feared scorer but also as a decoy, which has helped the Lakers win games, notably the March 12 game against the Boston Celtics.
Durant is certainly becoming the league's best clutch player, but he doesn't cause opposing teams' fans to hold their breath quite as much as they do when Bryant has the ball.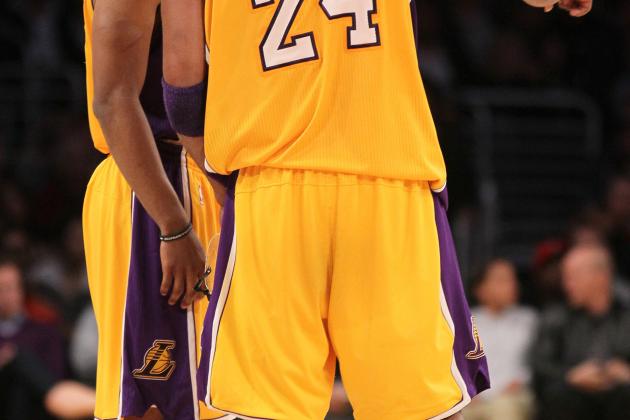 Stephen Dunn/Getty Images

Although Durant is one of the best players in the NBA right now and his team currently possesses the best record in the Western Conference, it doesn't mean that he's a transcendent leader.
Great leadership comes with experience, and Bryant has plenty of that.
While there are many good leaders in the NBA, Bryant possesses a quality that set himself apart from the rest: he has the unique ability of truly understanding his team:
"I think leadership is really understanding what your team needs at certain moments. Its being able to communicate to the group while communicating to individuals…You never really want to single anybody out, depending on their personality. If you feel like they can take it, if they're motivated by that then feel free to do it. For the most part you really have to understand your team. Understand each person and what makes them tick."
With this unique quality, Bryant is able to motivate his teammates so that they push themselves to the limit.
Bryant understands that it takes a team to win a championship, and he is able to get them to work together with a common goal in mind.
Not very many players have this quality. Durant certainly doesn't have it quite yet.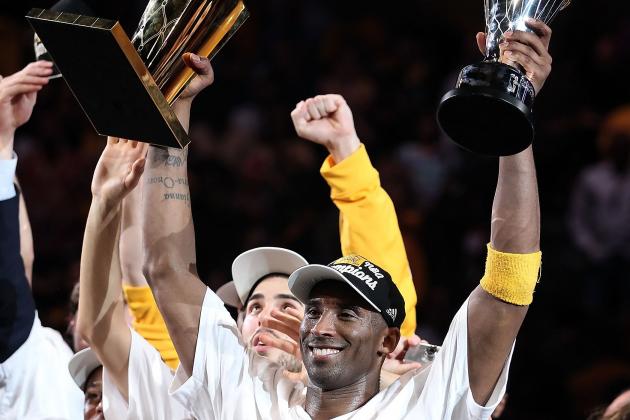 Christian Petersen/Getty Images

In his young NBA career, Durant has been a part of two playoff teams. Last season, he and the Thunder enjoyed considerable success after reaching the Western Conference Finals.
Soon, he and the Thunder will make the playoffs for the third time this season.
While Durant has definitely proved to be a winner in the NBA, Bryant has shown that he can win at the very highest level.
Bryant has been to the playoffs 14 times in his 16-year career, and has played in 208 playoff games.
Not only has Bryant gone to the playoffs, but he has helped his team get to the finals seven times, winning a total of five championships.
Averaging 25.4 PPG in the playoffs, Bryant has produced at a high rate, which has manifested itself in two finals MVPs.
I'm not saying that Durant will not win titles in the future but, as far as I'm concerned, Bryant currently has five more than he does.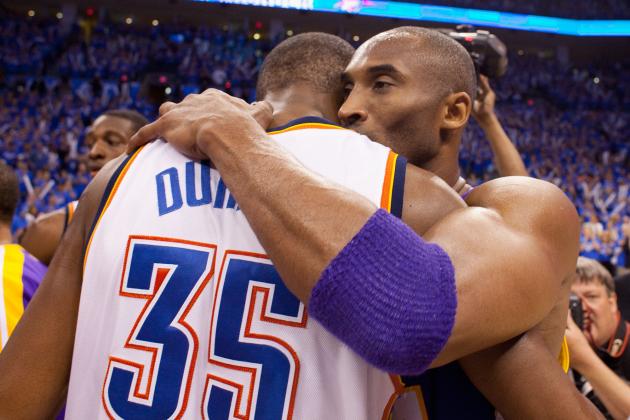 Dilip Vishwanat/Getty Images

Durant has won Rookie of the Year, been on three All-Star teams and led the league in scoring twice.
Bryant has been on 14 All-Star teams, nine All-Defensive teams and won a regular season MVP, five NBA titles and two Finals MVPs.
Although Durant has many successful years ahead him, Bryant clearly has the edge over him when it comes to career accolades.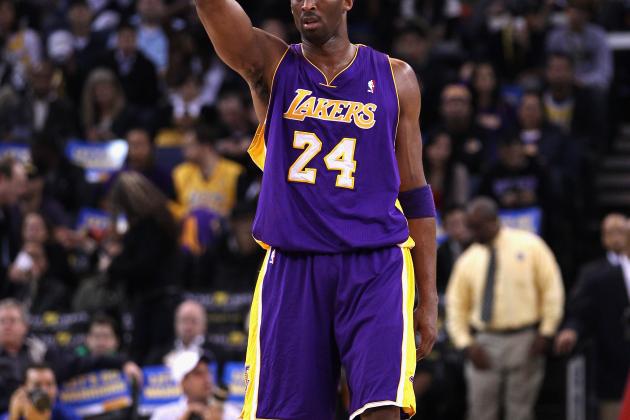 Ezra Shaw/Getty Images

This doesn't have much to do with basketball as it does with the personality and character.
Durant is a great guy—a nice and humble guy.
However, he doesn't have the swagger that Bryant does.
Bryant's personality exudes swag and everyone recognizes it, including casual fans and big-time celebrities.
Bryant's "Kobe System," which he popularized in his own Nike commercial, just shows the appeal he has—it shows how pretty much everyone thinks he's the coolest guy ever.
Durant doesn't have this quality and may never—it doesn't seem like there will ever be a Durant System.