2012 NCAA Tournament: Grading Each Player in Kentucky's Run to the Final 4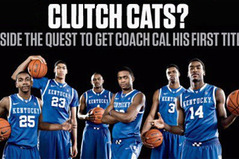 The Kentucky Wildcats have completed their return to the Final Four in fashion. Winning all four games by double-digits, the Wildcats look unstoppable as they get ready to collide with in-state rival Louisville on Saturday.
Before all the intrigue and commentary on this epic Final Four matchup, let's take a look at the run so far and grade the players involved. Judging by their grades, you would think they are all teacher's pets.
Begin Slideshow

»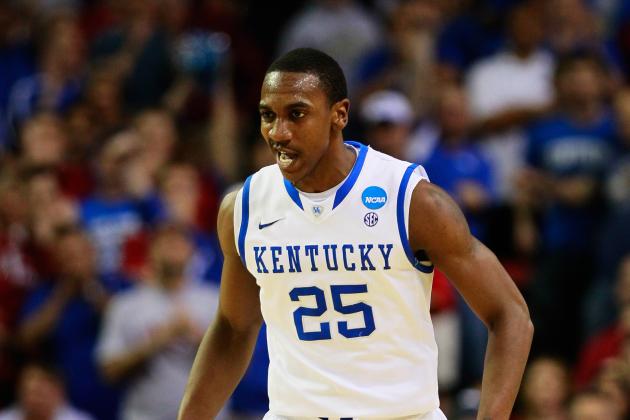 Kevin C. Cox/Getty Images

He is playing like a machine in the NCAA tournament. His stat line is very impressive, but it's the way he's running Calipari's offense and controlling his team that is most remarkable.
He's had plenty of critics across the course of the year, but that's only because the haters have been comparing him to Calipari's past point guards, which is inherently unfair.
It should be noted that he has a better assist to turnover ratio than any of them. He is averaging 14.25 points, 5.25 assists and only 2.75 turnovers a game. He's played great in this tournament, silencing the critics and playing like the point guard of a true championship team.
Grade: A-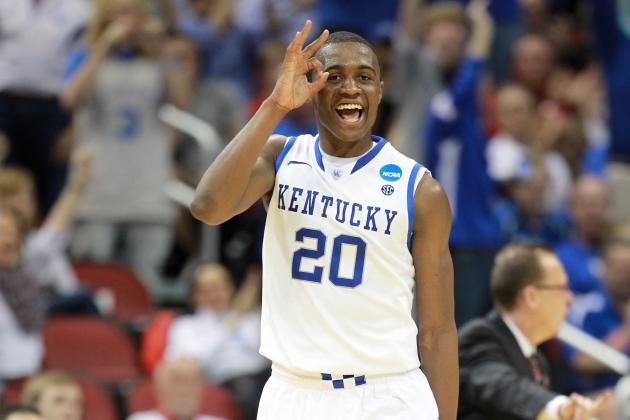 Andy Lyons/Getty Images

The sophomore sharpshooter has lived up to his expectations. Lamb's game is silky smooth, and he has been just that in the tournament. Shooting an absurd 60 percent from three-point land on top of averaging 16.75 points a game, Lamb has been solid as can be.
Grade: B+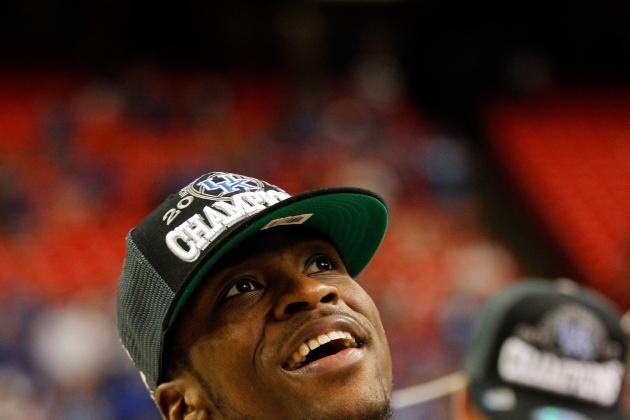 Streeter Lecka/Getty Images

There's a reason this kid is going to be the No. 2 pick in the draft (trust me, I want him to stay as bad as the next guy, but he would be crazy not to go). Other than a solid outside jump shot, he has every tool to be a great player.
I have never seen a player as skilled in the open court as Kidd-Gilchrist, as he will simply split the defenders and convert for two points every time.
He got off to a slow start in the tournament, scoring nine and two points in the first two games, respectively, and then exploded for 24 and 19 to go along with averaging 7.25 rebounds a game. But as always with Kidd-Gilchrist, his impact is felt much more than just in the box score.
Grade: A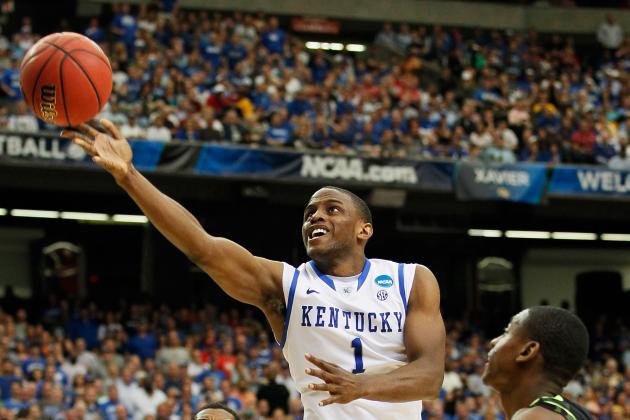 Kevin C. Cox/Getty Images

The senior glue man has been tremendous. He's hitting his threes. When he doesn't shoot them, he has an uncanny knack for feeling his way into the paint and nailing a floater. He's knocked down some important shots and is shooting 59 percent from the field.
He has played his role as well as Calipari could ask him to, coming up big when he's needed to and providing that coveted senior leadership.
Grade: B+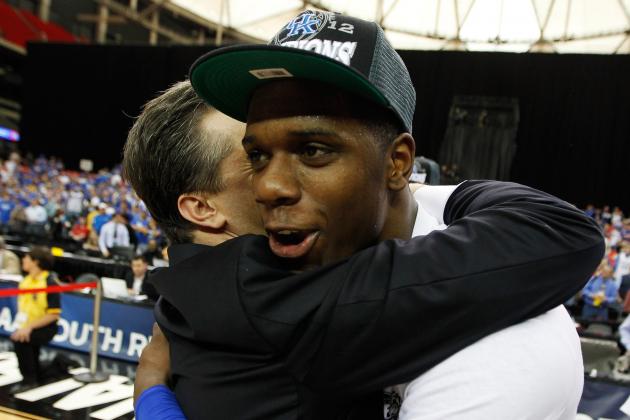 Streeter Lecka/Getty Images

The sophomore made a great decision to come back and play one more year. A leader on the consensus number one team in the country, his stock has risen because he has shown he is a good teammate and more than just a scorer.
His unselfishness in the tournament has helped the Wildcats roll. He is only scoring 13.5 points a game, but making his biggest impact with 8.75 boards a game to go with his 2.5 assists and 1.5 blocks per game. Often considered an enigma, Jones' play will have a huge role in determining if the Wildcats can get title No. 8.
Grade: B+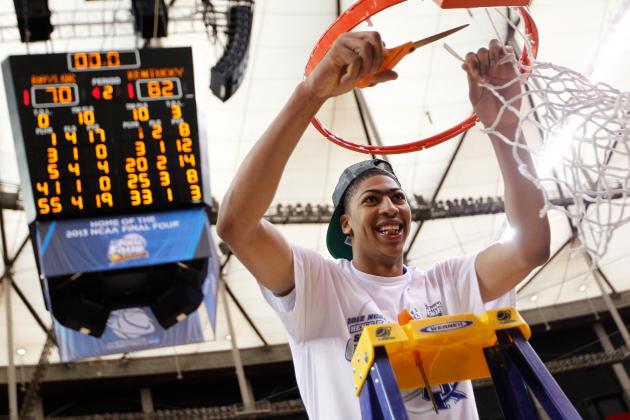 Streeter Lecka/Getty Images

The player of the year has lived up to that title in the tournament. Changing countless shots and blocking 4.5 a game, he is a force to be reckoned with when he can stay on the court. He is also averaging a double-double, with 14.5 points and 11 rebounds a game.
He stops easy shots on defense and creates easy shots on offense. He truly is the best player on the floor.
Grade: A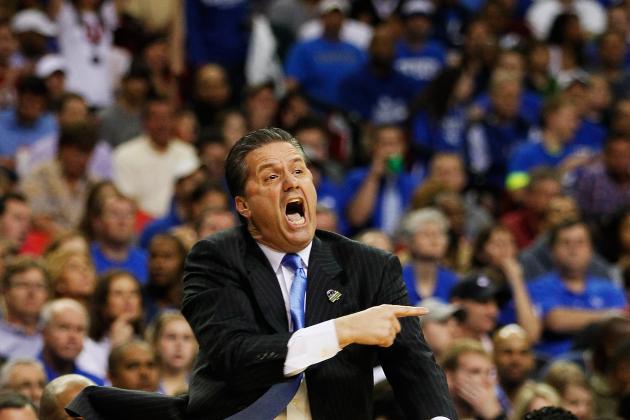 Kevin C. Cox/Getty Images

You have to give John Calhoun his due—one Elite Eight and two Final Fours and counting in three years at Kentucky. Everyone has touted this team as his best chance to win a title and he has not disappointed yet.
It can't be overlooked how he gets the most talented freshman in the country to play together and play like champions. Will he finally get his long coveted ring this year? I think so.
Grade: A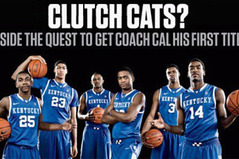 You may have noticed that every player received at least a B-plus grade. It's not that I'm an easy grader. They just deserve it. These players have now combined for a Final Four run, winning all four games by double-digits. That's not easy to do.
The Wildcats are the most talented team in the country, and the run to a national championship is within grasp. Right now, the Wildcats are sprinting to New Orleans.
Grade: A+