The 50 Ugliest Basketball Shoes Ever Made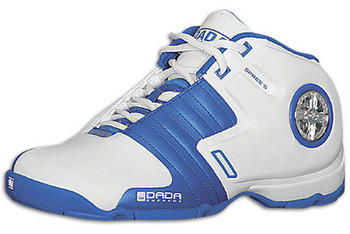 Source: NYTimes.com
As styles have constantly changed, shoe brands have always been trying to adapt to the market to create the next hottest basketball shoe.
Sometimes, they make something that looks amazing. Other times, they create some of the most hideous products to ever hit the hardwood.
Perhaps at the time, these kicks were as hot as the rest. Today though, we can honestly say that these were some of the ugliest shoes ever put on this planet.
50. Adidas T-Mac 4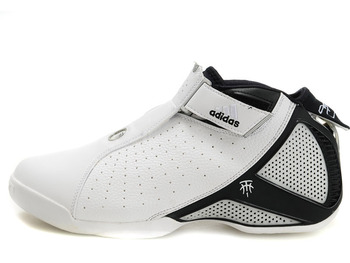 Source: Starshoesoutlet.com
Just as Tracy McGrady's career kept getting uglier, so did his shoes.
The Adidas T-Mac line put out some of the greatest signature shoes in quite sometime, but they began to epically fail in the later years.
49. Nike Total Air Foamposite Max (Tim Duncan)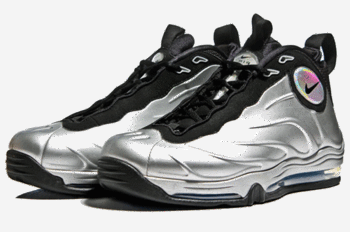 Source: Theshoegame.com
Would you expect anything less from Tim Duncan's shoes?
They are plain, but they certainly get the job done.
48. Nike Air More Tempo (Scottie Pippen)
Source: Undergroundsoles.com
If you didn't get the message, these shoes have AIR in the sole.
Pippen always had to find a way to standout while he ran the floor with Michael Jordan all those years, but this was one way that surely got him noticed night in and night out.
47. Adidas KG Bounce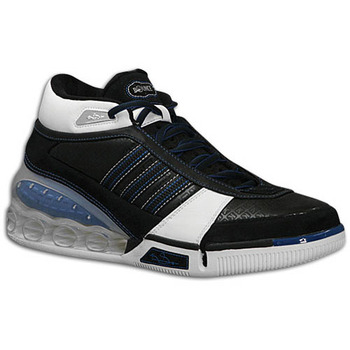 Source: Zaptillas.ws
I never was a huge fan of Kevin Garnett, and I certainly never found his kicks appealing either.
Adidas has constantly tried to make the big man appealing, but it learned time after time that his shoes just don't sell.
46. Jordan Chris Paul's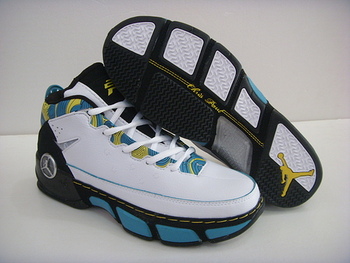 Source: NBAShoestore.com
There is some to love, and some to hate. Unfortunately, the plain design with the shocking colors make this one unappealing signature shoe for Chris Paul (they haven't been getting better, but no worse than these).
45. Converse Weapons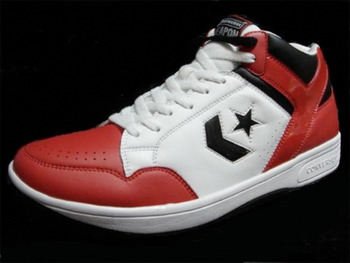 Source: Kicksonfire.com
Converse has never been big on moving away from its classic designs.
Well, yeah, that is their problem.
44. Nike Air Pippen 2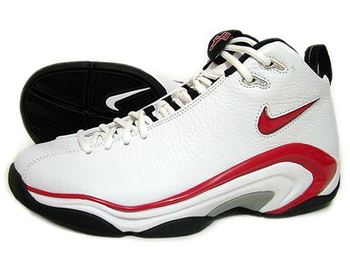 Source: Kicksonfire.net
We have ourselves another Scottie Pippen shoe. Nike didn't make this one any better, as it is about as plain as signature shoe would get.
If this was a regular shoe, it probably wouldn't be regarded as ugly. We need a little flash with the sigs.
43. Reebok Blast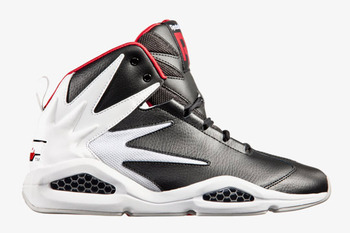 Source: Highsnobiety.com
Basically, Reebok took the soles of the Questions and applied whatever top seemed to look awesome.
Yeah, these didn't exactly pan out.
42. Jordan Melo 5.5 (Carmelo Anthony)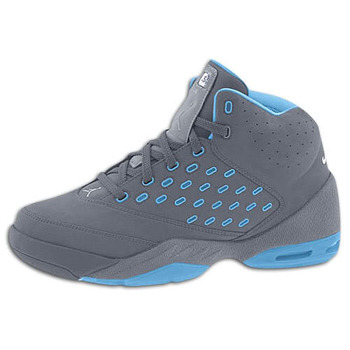 Source: Hiphopgalaxy.com
41. Nike LeBron V's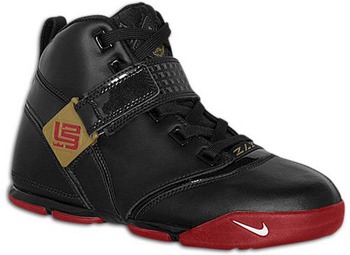 Source: Sneakerfiles.com
Since entering the NBA, LeBron James' shoes have been real hit or miss. Well with the Vs, we got the latter.
For one, they look more like Timberlands than basketball shoes. They also sport a giant strap that goes through the mid area, which is just hideous.
40. Adidas TS Lightswitch (Gilbert Arenas)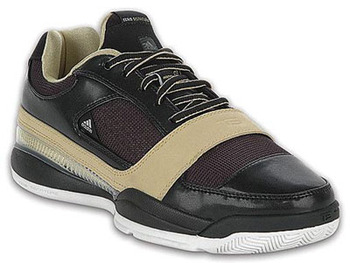 Source: Gilbertology.net
Low-top shoes are tough to look at, and they are even more difficult when Gilbert Arenas' name is attached.
The only thing that could make these puppies worse is the way they look.
I consider these a home run (in a bad way).
39. British Knights Kings SL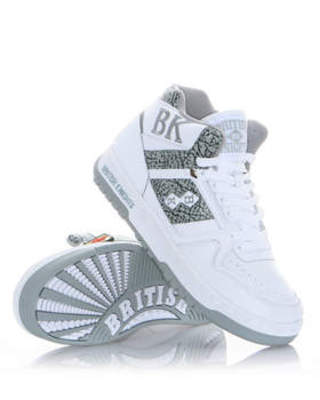 Source: Snearkersandshoes.com
Mixed feelings on the British Knights.
Sure, they are a classic, but on the other hand they are hideous.
They are no better than the Converses, but they rank worse on here because they literally have some form of "BK" or "British Knights" at least four times per shoe.
38. Le Coq Sports (Joakim Noah)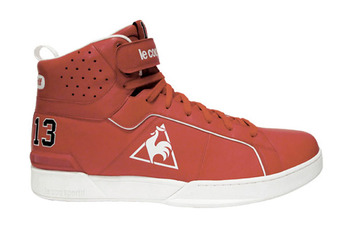 Source: Kicksonfire.net
When you are talking about Joakim Noah's signature shoe, the first thing that pops into your head is that these things are going to be ugly.
Well, touche imagination.
37. Nike Kevin Durant 1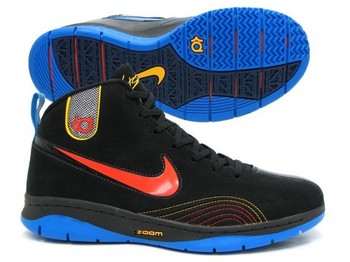 Source: Sneakernews.com
When Nike signed an electrifying player like Kevin Durant, one would expect it to keep pushing out spectacular kicks.
Durant's first signature shoe was nothing close to amazing, and it actually was quite a bore.
Things have been getting somewhat better, but Nike still isn't convincing anyone with its KD line.
36. Nike Air Max a Lot (Scottie Pippen)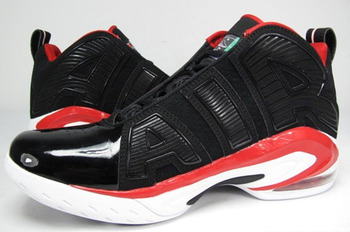 Source: F5storefresh.com
Believe it or not, the bigger AIR was much more appealing than this updated version of a hybrid of some of Scottie Pippen's shoes.
The Air Max A Lots didn't live up to their name, as they are minimal and quite ugly.
35. Converse Shooters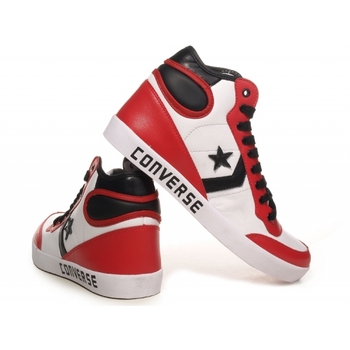 bleacherreport.com
All right Converse, if you are going to make it look like there should be a hole there, then you oughta leave a hole there.
The whole padding on the ankle area of the Shooters was a wise move by the company; the way it executed it just made a classic design look bad.
34. Jordan II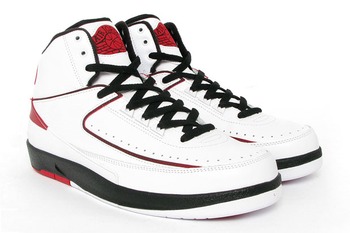 hypereater.com
There is no doubt that the Jordan brand has put out some of the best sneakers to ever hit the face of the Earth, but it also has failed quite a few times.
The Jordan IIs are apart of that failure list, as the brand opted for a more futuristic style compared to the classic design of the Jordan ones.
The IIs are still a classic, but they were definitely a sophomore slump.
33. Li Ning Shaq's
Source: Counterkicks.com
If they are Shaq's shoes and they are not sold at your typical shoe stores, well, then you should know what to expect.
The only reason these don't fall further down the list is because for what they are—they are not bad.
Shaquille O'Neal definitely saw his better days when he sported the Reebok brand.
32. Starbury II (Stephon Marbury)
starbury.com
Speaking of cheap sneakers, here are the Starbury II's. These could have been yours for just under $15, and that is exactly what you were getting.
These were not as bad as their first iteration (oh, it is coming), but that doesn't eliminate the fact that they look like clown shoes.
It should also be noted that you could literally bend these things in half.
31. Reebok Answer XIII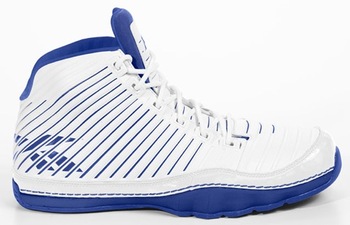 Source: Sneakerfiles.com
The one thing Reebok always had going for it was Allen Iverson's shoes.
It seems like it started to give up on them just as AI was giving up on his career as well.
30. Jordan VIII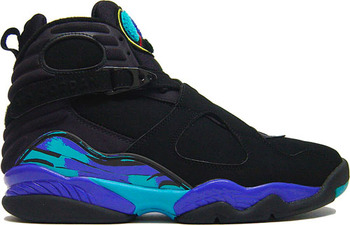 Source: Bayareakicks.com
The Jordan VIIIs are some of the most iconic shoes of all time.
That being said, they are pretty hideous.
They have straps going across the middle of the shoe that velcro to the back, as well as a carpet Jumpman logo on the tongue.
Still, they are somehow awesome and ugly at the exact same time.
29. Nike LeBron IV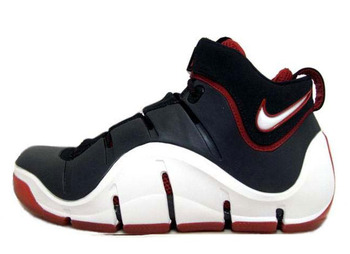 sneakernews.com
Before the LeBron Vs, well there were the IVs.
The fourth edition of the King's shoes were about as "clownish" as they got, and they were by far the most blockish of them all.
As you can tell, the material isn't very breathable, and they just look like multicolored cinder blocks.
28. Nike Air Raid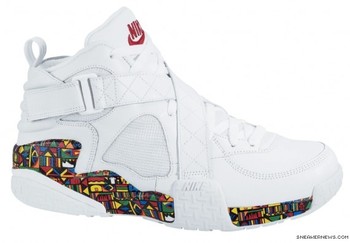 Source: Sneakernews.com
It seems like Nike tried to take a little bit away from the Jordan VIIIs with the Air Raids.
Well, it successfully made an ugly shoe, while also somehow making it uglier with the ridiculous sole designs it had across the bottom of this edition.
Did anyone actually buy these?
27. Adidas Crazy 8 (Kobe Bryant)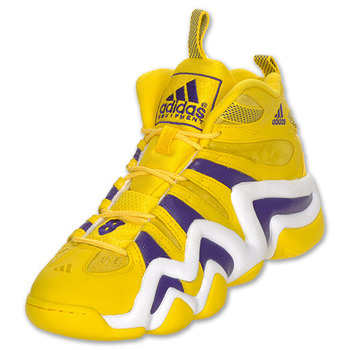 Source: Finishline.com
Adidas and Kobe Bryant took some risks during their earlier years.
While their shoes did stand out for their designs, nobody can really say that they were the prettiest of the things.
The Crazy 8s were Bryant's first signature shoe, and while they gone on to be heavily liked, it likely has more to do with the fact that they were the first rather than they look great.
26. Dada C4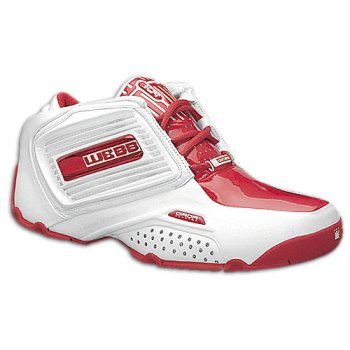 amazon.com
An ugly shoe list just wouldn't be complete without a pair of Dadas.
Actually, one could make an entire ugly shoe article based around the shoes, but that is another article for another day.
The first shoes that actually carried Chris Webber's name were the C4s, which had some cool features but, for the most part, they looked cheap and felt cheap.
Not only that, they didn't exactly handle the color jobs the best.
25. Adidas TS Heat Check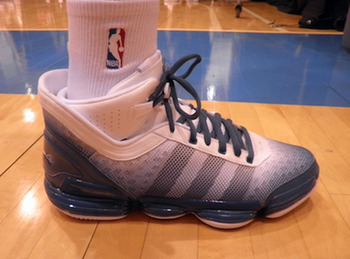 sneakernews.com
What is going on with the Adidas TS Heat Checks?
Is it a shoe, or a shoe within a shoe?
Heck, perhaps it even is supposed to look like a hockey skate.
Couldn't tell you, but it certainly isn't appealing.
24. LA Gear Lights (Karl Malone)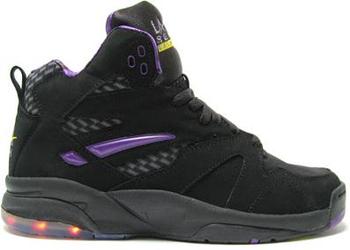 Source: Sneakerfiles.com
When I say LA Gear, you say...
Exactly, as you likely have no idea what LA Gear is, or the fact that it even made shoes. Not to mention, Karl Malone's signature kicks.
It can be seen here, but the Mailman's shoes actually lit up in the back. Certainly made his name calling in the starting lineup even more exciting!
23. Jordan XX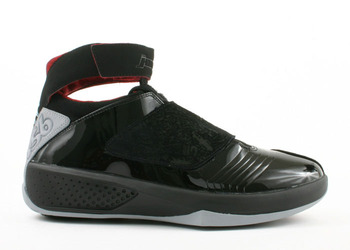 Source: Kicksonfire.net
I promise these are the last Jordans! Maybe...
The Jordan XXs though are perhaps one of the most hideous and stupidest shoes of the entire "23-set."
The ankle strap is pointless, as the lack of ankle padding makes it just an annoying thing rubbing against your ankle.
Other than that, the cover for the laces is pointless as well. Respect for trying to go sleek and simple, but these just weren't getting the job done.
22. Starbury Big Ben's (Ben Wallace)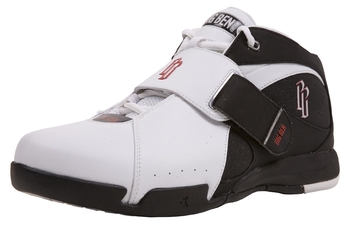 starbury.com
The first signature Starbury shoes that were not Stephon Marbury's; they were for big man Ben Wallace. For some reason, he thought it would be a great idea after seeing how poor the original shoes were doing.
The Big Bens are just blah. You would have to hold them to fully understand, but they literally felt like just a shoe covering.
The strap made it even more difficult, as they were stronger than the flimsy shoe itself.
Oh well, at least they were under $15 as well!
21. Nike Sharkley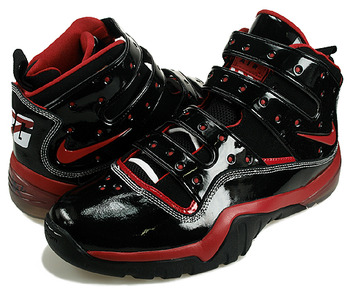 sneakernews.com
Two things that make a shoe bad are either overusage of straps or the extreme use of patent leather.
Well, the Nike Sharkley used both to the extreme, and they paid for it.
These are by far some of the ugliest modern Nikes, and perhaps too much of a futuristic take.
Good try, but too much bad.
20. Nike Kobe 3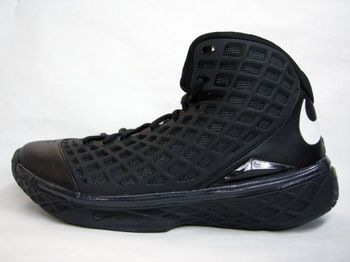 kicksonfire.com
The Kobe 3 was a simplistic take on the shoe, especially compared to Kobe Bryant's previous models with Nike.
This would be his last high-top shoe, and to be honest, they are just boring.
The upper is supposed to represent the flexibility of a snake (Bryant goes by The Black Mamba), and while the concept is cool, there really is nothing here.
19. Nike LeBron Soldier I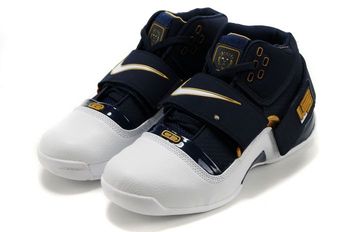 Carryshoes.com
The LeBron Soldiers will always be a side note to the King's signature line, but that doesn't mean they have to be hideous.
This iteration of the line has so much going on that it looks as if it takes longer to get them on than actually playing the game.
They also are extremely blockish, and the mid strap is just too obtrusive. Not to mention, the heel strap really seems unnecessary.
18. Nike Air Max Bizness
slamonline.com
When Nike attaches a name like "Bizness" to a shoe, you should know it means no good.
Making a shoe more hip by the name it is given shouldn't help it sell any better, especially when it looks like this.
The company clearly couldn't figure out what kind of product they wanted to use, so doing one-third nubuck, one-third patent leather and the other third in leather just seemed like the best route.
Well, so it thought.
17. Puma Sky II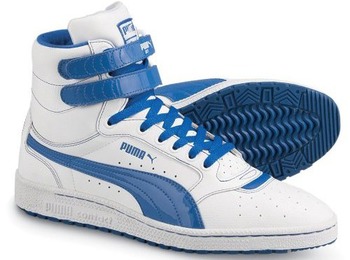 Source: Sneakerfiles.com
In case you needed to make sure your shins were strapped in, it doesn't seem like the Puma Sky IIs were really all that appealing for anyone on the court.
Sure, they have that retro look, but honestly all we have here is a Puma low-top shoe with some ridiculous leg warmer sewn onto the top.
16. Jordan 13 Fusions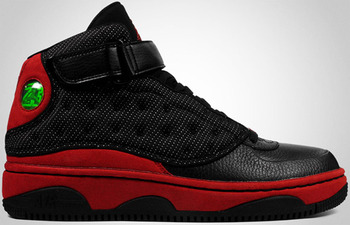 eukicks.com
Alright, so I lied. Here is another Jordan shoe, but I doubt anyone is surprised that a pair Fusions made it on here.
Heck, all the Fusions could arguably make this list.
For those of you who don't know, the Fusion series combined a number of Jordan retro uppers with the sole of the Air Force One, making perhaps things much uglier than what Dr. Frankenstein had done.
The XIIIs were by far some of the ugliest, as the two parts just didn't mesh together well. None of them did, but these were just hard to look at.
15. Reebok Double Pump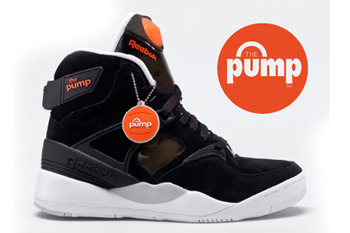 reebokeasytoneshoe.com
The Reebok Pumps are certainly a classic amongst all shoes, but I am pretty sure that one pump is all we need.
The Double Pumps were big enough to require two pumps, but it surely wasn't necessary.
Good marketing job though.
14. Li Ning Baron Davis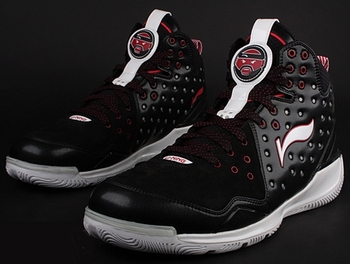 zimbio.com
The Li Ning brand is back at it after their brief stint with Shaquille O'Neal. This time around, it has Baron Davis as its cover boy.
I'm not going to lie, the Davis icon is pretty cool, but the rest of the shoe is just bad news.
Send me a shirt though!
13. And 1 Chosen 1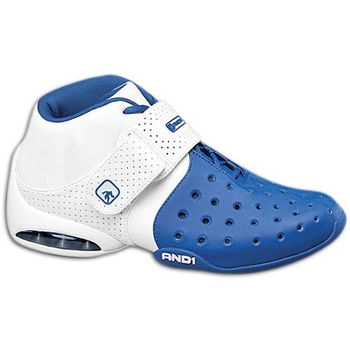 fixya.com
I know some people really like Crocs, but this was perhaps taking it too far.
All right, so perhaps I am taking it too far, as And 1 likely wasn't looking to imitate the famous cushy sandals with these shoes.
Unfortunately, though, they did.
These were not the chosen ones. Well, unless you really love Crocs and basketball.
12. New Balance P790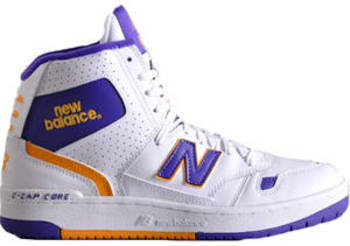 eukicks.com
New Balance should just stick to running shoes, as their brief stints here and there with basketball never looks quite good.
It is OK, as it just doesn't understand the market.
Here, it tried to emulate the style of brands like Converse and British Knights, which begs the question: why would you buy New Balance?
Also, if its iconic "N" in the same spot of everyone of its shoes wasn't enough to let you know who made them, it made sure to slap a big 'ol "New Balance" right on the ankle.
11. Nike Kobe VI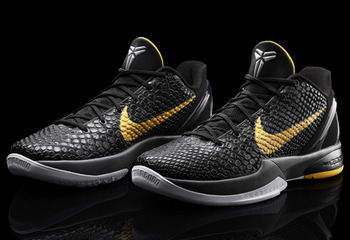 Highsnosobriety.com
Recently, Nike and Kobe Bryant have only been tweaking his latest model here and there to keep a consistent design.
One thing they do tend to change though is the material, but they struck out big time with this one.
Once again, they tried to represent the whole snake situation into these, but all they got was one ugly shoe.
At first, they probably looked sweet, but after awhile you get over it.
10. Reebok Answer IX (Allen Iverson)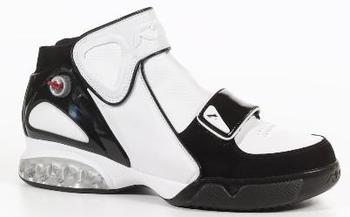 kicksguide.com
This was when things first started to get real bad with the Allen Iverson line.
Reebok was starting to re-establish its whole "Pump" concept, and it tried to include it into many different models of its shoes.
Well, why not use it with its signature line with its biggest athlete, right?
The shoes look more like a toy than an actual shoe (the red/grey nob on the heel is a release valve).
9. Nike CB '94 (Charles Barkley)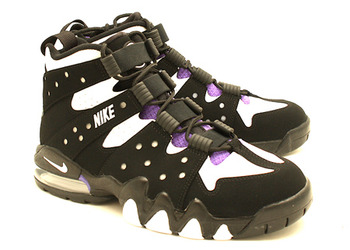 Source: Sneakerfiles.com
Charles Barkley's Nikes are a classic, but I am sorry to say this: they are just ugly.
For one, many had to be confused on just what to do with them once they were on. There are elastic bands and laces throughout the shoe.
The only thing it is missing is a strap. No clue on why it didn't add that since it already threw in everything else.
8. Jordan XV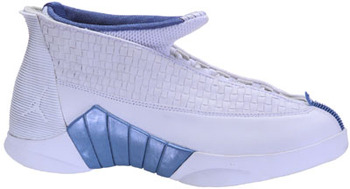 SneakerFiles.com
Saddens me to say this, but the Jordan XVs are deserving of a spot within the top 10. You know what though, Jordan brand: you brought this upon yourself.
The company was making so many hits prior to this shoe, but it just had to try something radical like this.
For one, the weaving upper is pretty hideous, but that doesn't even compare to the tongue.
I mean, seriously, what is that thing?
7. Dada Sprewell Spinners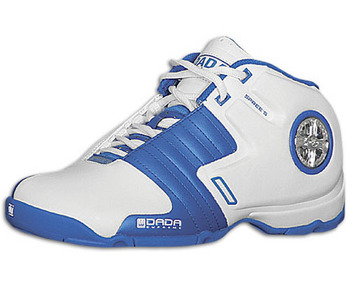 Source: NYTimes.com
When Latrell Sprewell became the face of Dada, well, one could only imagine how bad things would get.
It is not like the shoes were great to begin with.
Well, we got what we asked for, and Sprewell came out with his "Spinner" shoes. The concept was unique, but come on.
A spinning rim every single time you took a step? For one, they were annoying as you could hear the air being pumped.
Also, they just a tad too flashy.
Call me crazy, but without the rim there, these would actually be some nice kicks.
6. Nike Flightposite III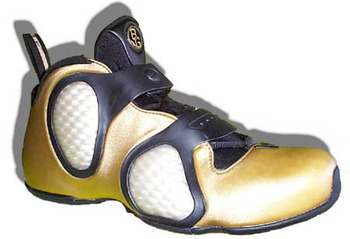 modakulver.com
Nike has tried a lot of unique futuristic-looking designs with its Flightposite line, but nothing was quite a failure in terms of style than the IIIs.
At first glance, especially in this color way, you feel as if you are staring at a bee.
The strap-holding things (that's the best I can come up with) are just obtrusive, and they definitely add way more onto the shoe than needed.
Without all that shiny bug eye stuff, these would be a nice-looking sneaker.
5. Reebok Preachers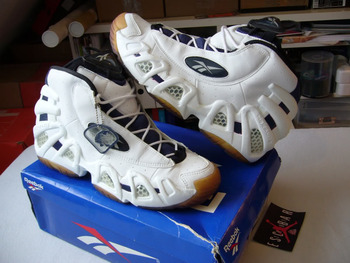 bobgetty.blogspot.com
In case you needed the sole going all the way up to your heel, you would likely find your match with the Reebok Preachers.
Alright, that may be a bit of an exaggeration, but that is what it looks like as the sole design reaches the top of the ankle lining of the shoe.
These kicks were actually rocked by Shaquille O'Neal back in the day, so perhaps that is why they were was so much base support.
Either way, these were one ugly pair of shoes.
4. Dada CDubbz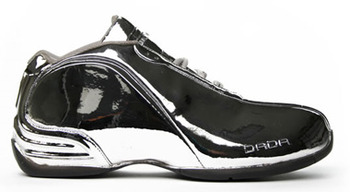 solethestory.com
We can't mention all the Dadas without touching on the OGs.
The CDubbz were the first Dadas to make any noise, as they came in a ton of different colors, but most notably brought patent leather back to life.
The pair pictured here were the ones that Chris Webber worse during the All-Star Game. The mirror design is about as patent leather as they get.
The CDubbz actually were not bad in their regular design, but the full-out patents made these things just horrible to look at.
Well, unless you needed to look at yourself.
3. Converse ERX350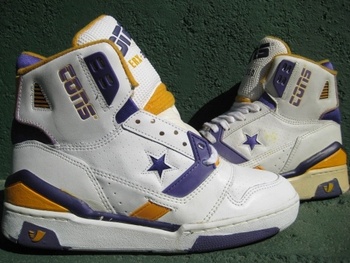 Source: Sneaker Play
Converse, I beg you to just always stick with Chuck Taylors. They are a classic, they sell well for you, and they don't make you look foolish like the ERX350s did.
I mean, look at these things. They are ridiculously high-topped, as well as having the word "Cons" running down the ankle area.
Would you want to be known as the shoe brand called "cons"?
Yeah, I didn't think so.
2. Starbury (Stephon Marbury)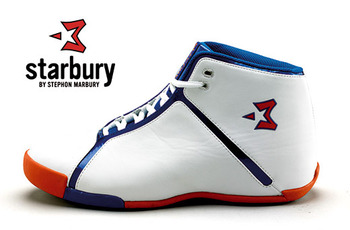 starbury.com
The original Starburys.
Similar to the previous models, you could cop yourself a pair of these for just under $15. Unlike the other ones though, these actually looked like a $15 pair of sneakers.
There was nothing to them, and the logo was exactly all that great.
Compared to the Big Bens, you would have thought that the Starburys were simply paper folded with some coloring done around the edges.
I will give them props for trying to supply high-quality shoes to those who can't afford them, but in the end they weren't fooling anyone.
1. Adidas Kobe 2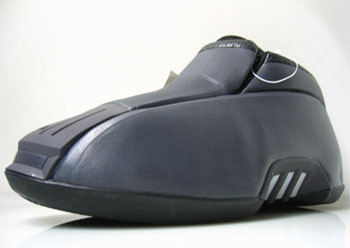 Source: NiceKicks.com
It pains me to call the Adidas Kobe 2 the ugliest shoe of all-time, as I owned a pair myself, but they really just are hideous.
The shoe looks like a mixture of a cinder block, space boot and a block of cheese (if you owned this version).
You have to give Adidas credit for creativity, but oh my, were these just a lesson for all companies on what not to make for your star athlete.
I can honestly say that you will never see another shoe like this again, and pending some strange decision by the company, you will likely never see these retro-ed either.
Keep Reading