Jon Jones, Rashad Evans and the Other 23 Fighters Who Embody MMA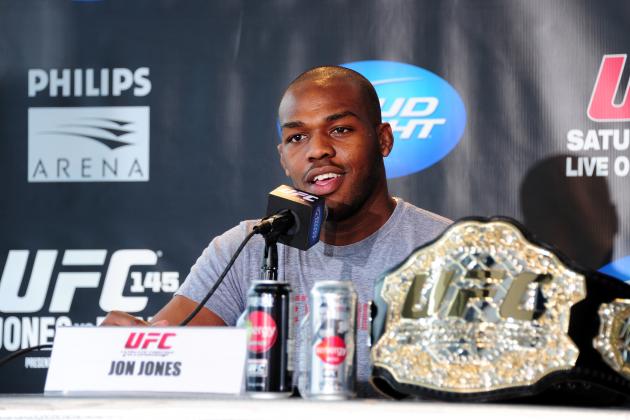 Scott Cunningham/Getty Images
Jon Jones is one of the fighters that captures the essence of MMA.
When this article popped up as a subject for discussion, I was intrigued. Like a fine wine, MMA is deep and complex, and something that can be enjoyed on many levels.
It is a sport. It is a game. It is a business. Each of those is a world unto itself and each can be dissected and elaborated upon.
This article is meant to touch on every aspect of mixed martial arts and select the fighters that best illustrate this. This involved choosing (relatively) straightforward things like which fighter effectively blends together the most styles and who best represents the individual things MMA requires like hard work and intelligence.
There are also other, more abstract subjects brought up, like which fighters best represent fun, friendship, fitness and other things that training in MMA can bring. Also, everything in between.
What this ultimately shows is the depth there truly is to each circle found inside MMA. So enjoy it.
The fighters are listed in no particular order.
Begin Slideshow

»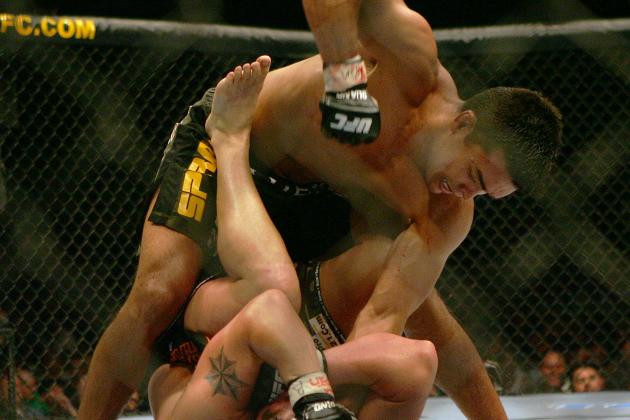 Gary M. Prior/Getty Images
Machida blends a half-dozen martial arts together.
Mixed Martial Arts. Literally, it is mixing together different fighting styles. Few have done that better than former light heavyweight champion Lyoto Machida.
While Machida is mostly regarded as a Karate fighter due to his movie hero fighting stance and his elite striking, watch him closely in any of his previous fights. Look for the takedown defense he honed training in Sumo. Watch the subtle trips he learned in Judo. Look for his black belt BJJ skills when he ends up on the ground.
While he got ruined by Jon Jones in his most recent fight, he still possesses one of the most diverse skill sets in the sport and, in the truest sense, is possibly the greatest mixed martial artist today.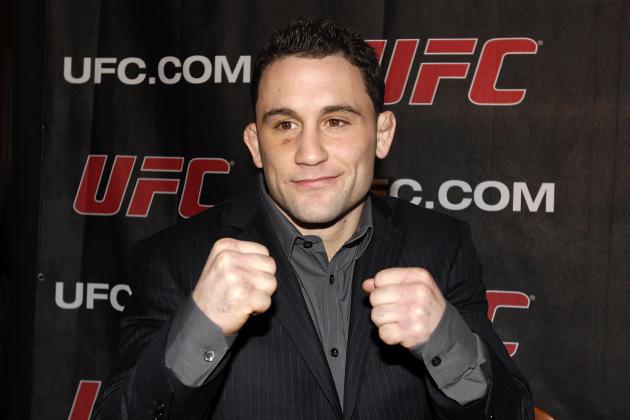 Michael Cohen/Getty Images
Frankie Edgar's impressive ability to battle back shows the sort of heart that can be found in this sport.
Earlier, I said that in its most literal sense, Lyoto Machida was possibly the best mixed martial artist in the world. But nobody can deny that there is an internal, spiritual and self-disciplinary aspect to martial arts.
And when it comes to anything intangible, the conversation starts with Frankie Edgar.
Edgar's two bouts with Gray Maynard showed a sort of spirit rarely seen in an athlete. When one considers all the football and basketball players that have sulked and pouted after a loss, it is almost humbling to think about Frankie Edgar being punched in the face in ways that few fighters could withstand, and always battling back.
Edgar has one of the biggest hearts in the sport and his confidence and fierce will to win is nothing short of inspiring. Edgar deserves a spot on this list on his heart alone. That is not even taking into account his actual, plentiful fighting skills.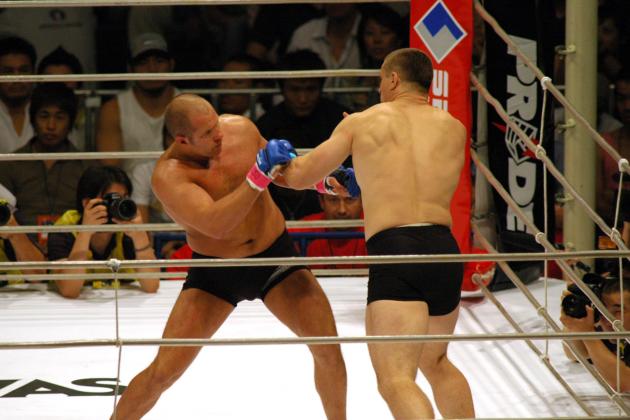 Tomokazu Tazawa/Getty Images
Fedor practices Sambo, a martial art developed by studying other styles.
We all know the story behind Fedor Emelianenko. He was downright scary during his time where he dominated the Pride heavyweight division. He had messy contract negotiations with the UFC that resulted in a deal with Strikeforce.
That deal was no neater, resulting in another series of ugly negotiations between Zuffa/Strikeforce/M-1/Showtime and concluded with Fedor suffering three consecutive losses to Fabricio Werdum, Antonio Silva and Dan Henderson.
But this article is not here to zoom in on Fedor's difficulties in Strikeforce. In some ways, this entry is not even about Fedor himself. Let's talk about the martial art used by Fedor, Sambo.
For those that are unaware of the history of the style, Sambo was basically created when Vladimir Lenin (yes, that Vladimir Lenin) wanted the Russian military to have the ultimate martial art at their disposal. They did this by sending people to study jiu-jitsu, Judo, Savate, Kung Fu, Karate and more and blend them into the most powerful, practical and useful fighting style ever.
That's hot.
Fedor is handily the most famous non-fictional Sambo practitioner and, rightly, is the face of style. Sambo captured the very essence of mixed martial arts almost 80 years ago and as such, Fedor has to be put on the short list of fighters that embody mixed martial arts.
Rory MacDonald is widely regarded as the first horseman of the "new breed" of fighter. The 22-year-old is not a former NCAA wrestler. He has not won any Brazilian jiu-jitsu tournaments. He never made it to the semifinals of a K-1 event.
Rory MacDonald is trained as a mixed martial artist. He, like the other fighters we are likely to see pop up in the next three years, has worked specifically on having a well-rounded game that will let him hit the ground running in a way others will not. We have seen it work out pretty well so far, given his 3-1 record in the UFC (the only loss coming from interim champ Carlos Condit).
MacDonald shows how far the sport has come at this point, and is a preview of what the future has in store for fans.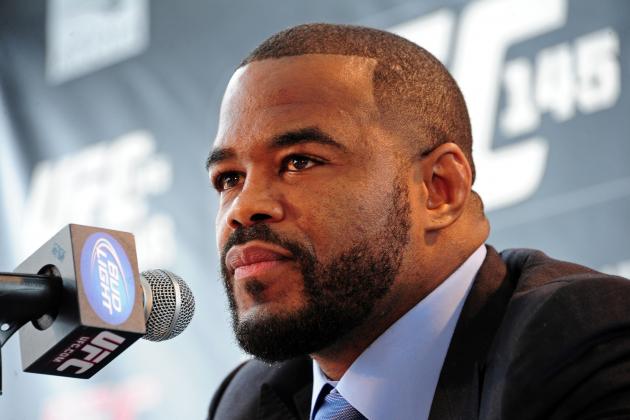 Scott Cunningham/Getty Images
Rashad Evans has built upon his skills with each fight.
Few fighters have clearly developed over time the way Rashad Evans has. Evans, like many before him, started out as a collegiate wrestler (in his case, in Division I). He used those skills to work his way into and to the top of The Ultimate Fighter 2.
From there, Evans ended up going into a phase where he relied on his budding striking skills, scoring two of the UFC's sexiest knockouts ever. The first being his head-kick knockout of Sean Salmon in 2007; the second, a devastating overhand on Chuck Liddell in 2008.
Those striking skills ended up making him the UFC light heavyweight champion...albeit for a brief time.
Some, perhaps accurately, speculate that Evans ended up getting a bit cocky after racking up four knockouts in six fights in 2006 through 2008. This cockiness took shape in him trying and failing to stand with the seemingly untouchable Lyoto Machida.
Though Machida's stock has fallen since, he has never been somebody to try and strike against and he used those skills to put Evans to sleep and win the belt.
Evans learned from this, though. His next opponent was Thiago Silva and, rather than try and knock out a knockout artist, he went back to his wrestling to secure a victory. After this, Evans battled Quinton Jackson and proceeded to demonstrate that he was perhaps the most well-rounded fighter in MMA.
Evans can strike. He can wrestle. He can strike to set up his wrestling and he can wrestle to set up his striking. While he does not get credit for it, he gets better with every fight and for that, deserves to be acknowledged as one of the premier mixed martial artists in the world and somebody who embodies the sport.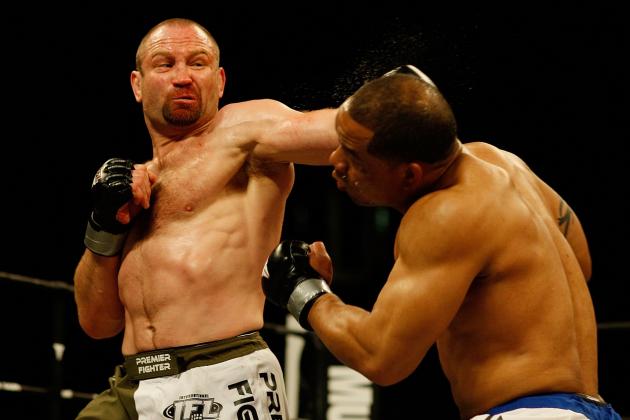 Nick Laham/Getty Images
Matyushenko has kept himself a formidable opponent for fifteen years.
While Rory MacDonald represents the new breed of fighter, Vladimir Matyushenko is one of the oldest mixed martial artists still relevant at the top of their division. "The Janitor" is not exactly a force in the light heavyweight division at this time, but he has managed to keep himself a scary opponent for almost anybody.
Matyushenko's greatest strength has always been his wrestling, but he has kept himself above most of the pack by being one of the early adapters to the ground-and-pound style while not being lost when standing up.
He can wrestle. He can strike. He can ground and pound. He can do whatever it takes to win a fight. That is the mark of a real mixed martial artist.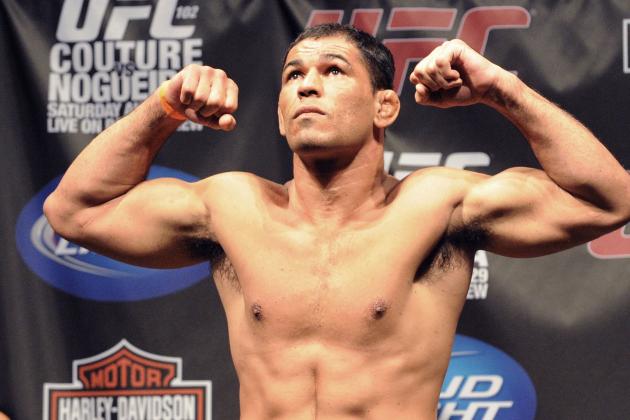 Jon Kopaloff/Getty Images
Nogueira is still an elite submission artist, but doesn't exclusively rely on his ground game like other BJJ practitioners.
You know those fighters that have horrible striking and a complete inability to secure takedowns? Joe Rogan often refers to them as "Brazilian jiu-jitsu specialists."
While fighters like Demian Maia and Gabriel Gonzaga have struggled to find success outside grappling, someone that preserved his top-flight BJJ skills, but not at the expense of other aspects of his game, is Antonio Rodrigo Nogueira.
Nogueira is deservedly regarded as one of the greatest mixed martial artists ever and still has one of the better skill sets in the heavyweight division. It can even be argued that Nogueira's striking is better than ever, given his recent KO of Brendan Schaub and his strong boxing in his fight against Frank Mir (he was lighting Mir up standing...before having his arm snapped like a wishbone).
While Nogueira is one of the greatest submission fighters ever, that does not define who he is right now. Right now, Nogueira is a plain-and-simple threat anywhere in the cage to any opponent in the heavyweight division. That deserves praise and a spot on this list.
Frankie Edgar is on this list because of the indomitable spirit shown in his two fights with Gray Maynard. Mark Hominick, in some ways, showed even more determination in his fight with Jose Aldo.
Jose Aldo is a menacing fighter. Absolutely menacing. That is the only description for his cage persona. He beats people. Badly.
For four rounds, he did that to Hominick, punching one of his eyes shut, slowing him down with his savage leg kicks and doing so much damage to Hominick that he literally looked as though he had half a baseball surgically grafted to his skull. The fight, however, went five rounds.
The fifth round saw Hominick explode in a way that, again, can only be described as humbling. Bloody, swollen and going for broke, the Canadian ended up reminding everyone that Jose Aldo is still a human.
He lost the first four rounds and needed a knockout or submission to win. He knew that and even though he did not succeed, that one round is one of the most inspirational sights ever seen in this great sport.
Hominick has more drive than almost any other and even though he has yet to have UFC gold around his waist, it is his willpower that gets him on this list.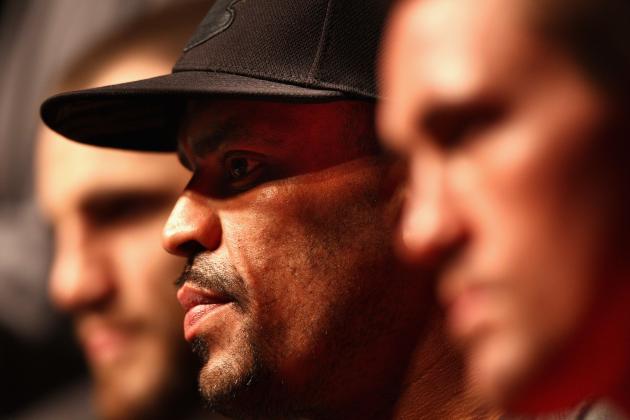 Ryan Pierse/Getty Images
Jorge Rivera waxed philosophical about the sport as a whole.
He was never an especially high-profile fighter. He was a serviceable middleweight, sure, with wins over some decent fighters like Nate Quarry, Kendall Grove and Dennis Hallman. Granted, he has far more high-profile losses than wins (including to Rich Franklin, Chris Leben, Anderson Silva, Martin Kampmann and Michael Bisping).
Rather than his lengthy list of knockout victories, Jorge Rivera will probably be best remembered by MMA fans for doing something that very, very few in his situation have—he quit while he was ahead, retiring after beating Eric Schafer (who was, for the third time, ejected from the UFC after suffering back-to-back losses).
What I personally remember him for, though, is one small thing on his official profile on UFC.com. When asked, "What is your favorite technique?" his response was, "Whichever one wins a fight for me."
That is mixed martial arts, friends.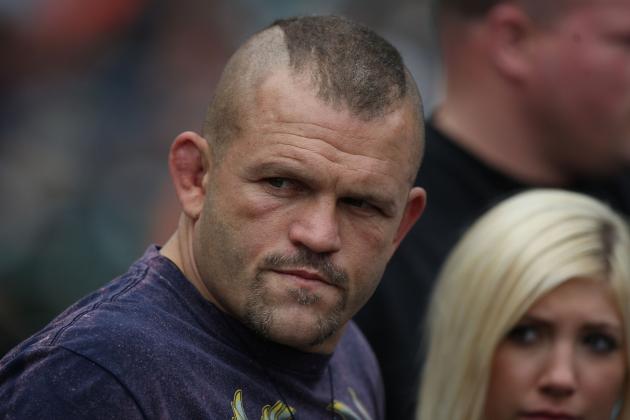 Jed Jacobsohn/Getty Images
Liddell learned other skills to know how to beat them.
Chuck Liddell will always be remembered as one of the greatest knockout artists to ever step into a cage. What he is not remembered for, however, are the Division I NCAA wrestling skills or Brazilian jiu-jitsu purple belt that allowed him to keep his opponent precisely where he wanted them—standing in front of him.
Liddell was one of the best in terms of his ability to learn other fighting styles for the express purpose of negating their effectiveness. Make no mistake, while Liddell could go to the mat and know what to do, he had no desire to take part in that. Liddell worked his ground game specifically to be able to resist the grappling of others.
That is one of the signs of a great mixed martial artist. Liddell knew his strengths, and he made an effort to always keep himself in a position to play to it. While his focus was always to win using his kickboxing, it was his skills in other departments that allowed him to be as successful as he was.
One of the most important things in MMA is innovation. While there have been plenty of styles and tweaks to the norm that have come into vogue and gone just as quickly (think about the buzz surrounding karate in MMA when Lyoto Machida was all the rage), Mark Coleman brought us one of the most important strategy ever.
The ground and pound.
Mark Coleman's career dates all the way back to UFC 10, where he ended up winning the show's tournament. He followed that up by conquering UFC 11 and then became the first UFC heavyweight champion at UFC 12. The UFC as a whole, to that point, was largely a submission-focused sport, illustrated best by looking at Royce Gracie's first 11 fights (all of them submission victories).
Coleman used his grappling skills to strike and wear down opponents rather than simply go for a submission. It was absolutely revolutionary. Today, it is still one of the most common and effective strategies in the sport and there is not enough praise that can be thrown his way.
The non-MMA fan public have a lot of misconceptions about the sport. One of the foremost among them is that the fighters are brutish simpletons. There are undeniably some people in the sport that fit this bill, sure. A strong majority of fighters, however, are as smart and socially well-adjusted as anybody.
The one person, more than anybody else, who has been tasked with showing this is Rich "Ace" Franklin.
In the cage, Franklin is skilled, well-rounded and possibly the second-best middleweight in MMA history. But out of the cage, the former math teacher is one of the smartest, most articulate personalities in sports.
We saw this several years ago when Dana White appeared on FOX News' The O'Reilly Factor to discuss MMA. The fighter he chose to have at his side was Rich Franklin.
Through and through, Franklin is a smart fighter and amiable person. This sentiment was reiterated years later by Chuck Liddell on TUF 11, where he basically said there was not as much joy in fighting a "nice" guy like Franklin (compared to his original opponent, Tito Ortiz).
Unlike almost everyone else on this list, Rich Franklin actually has been called on to help brand MMA and will likely continue to act as an ambassador of the sport. Few can do a better job.
KenFlo is one of the greatest mixed martial artists to never hold a belt. Even though he was never a champion, few have accomplished as much in a career.
Florian, like Franklin, is also frequently tasked with putting his face front-and-center as a representative of the sport and carries this burden well.
Florian was one of the most methodical, intelligent fighters from 2005 through 2010. For his sheer ability to develop a game plan and execute to perfection, Florian deserves to be on the list. But as he often did in his fights, he keeps it coming.
Florian's MMA savvy has lent him the unique opportunity to be one of the foremost commentators in the sport at this time. His cage smarts allow him to break down and analyze a fight with ease and he has many chances to display those skills between his work on ESPN and his new job holding a FOX Sports microphone.
Because of that, Kenny Florian is now a growing figure in the sport and continues to grow his reputation with fans, new and old.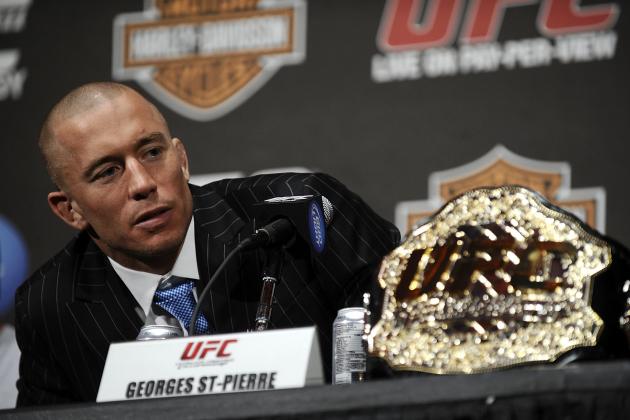 Jeff Zelevansky/Getty Images
GSP puts a lot into his fighting...and gets a lot out.
Everyone knows how great Georges St-Pierre is. That really needs no explanation.
What I want to focus in on is his drive. It can be said with very little debate that GSP is the best fighter in the world when it comes to developing and executing a game plan. For every fighter he has faced in the last four years, he has watched tape, found weaknesses, exploited them and won.
GSP shows the dedication it takes to be a top mixed martial artist better than anyone. He is an excellent striker, an excellent wrestler and he has amazing cardio. More importantly, he is never, ever satisfied.
He was already in positively amazing shape. So what does he do? He starts training in gymnastics (do not hate, it is one of the most physically trying sports there is).
He has a solid standup game. So what does he do? He borrows Manny Pacquiao's boxing trainer.
That is the sort of drive that has kept GSP on top of the pound-for-pound lists for years now, and it shows the incredible lengths mixed martial artists go to excel in their craft.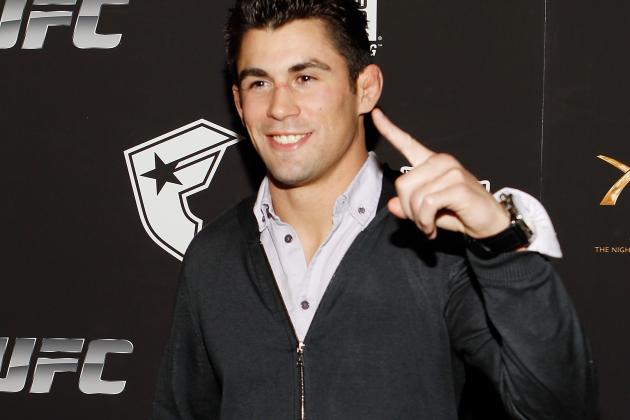 Isaac Brekken/Getty Images
Cruz found father figures in his wrestling coaches.
There should be a strong sense of camaraderie in any given gym or dojo. Whether it is a karate school in your town, a college wrestling team or an MMA gym, you will hear talk about family and brotherhood and this and that. Friendship, in a lot of ways, is an important aspect to training in mixed martial arts and Dominick Cruz probably represents this better than any other.
Growing up, Cruz did not really know his father. In seventh grade, while looking for the tryouts for his middle school's soccer team, he unknowingly approached the school's wrestling coach. He joined on the spot.
From there, his team became his family and his coaches became his father figures.
Cruz used this bond to push his wrestling forward and gave him the foundation to become the elite talent he is today. While Cruz's skills cannot be denied, he is on this list because he is a great example of someone who became a better person through his participation in the sport.
Put a group of people with similar interests into a room for hours a day and friendships are bound to form. Have this continue for years on end and you enter BFF territory.
This is a constant problem for Joe Silva, but is one of the greatest parts of training.
There are plenty of options that could have been highlighted in this section: Anderson Silva and Lyoto Machida; Jon Fitch and Josh Koscheck; the Diaz brothers and Jake Shields. However, the best-known (and possibly strongest) bond between active fighters likely remains the relationship between light heavyweights Rashad Evans and Keith Jardine.
Jardine and Evans became bestest best buddies after their stints in TUF 2 and were as vocal as anybody when it came to refusing to fight. With the photos that came out of the Jackson camp and their interactions in public, you could tell that they were close.
Practicing martial arts results in many lifelong friendships. The relationships built by punching and kicking each other extend past the gym and can be just as important as the training itself.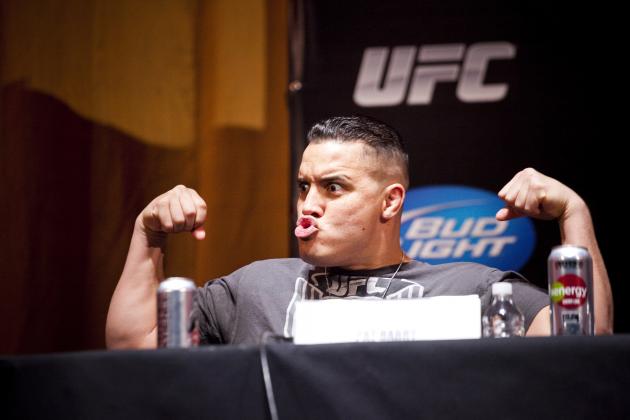 Michael Nagle/Getty Images
Pat Barry has so much fun fighting, it is hard to imagine that others can take it so seriously.
MMA is serious business, sure. The UFC is worth $1 billion and having two men get locked in a cage in order to punch and kick each other is nothing to laugh about. Well, you would think that, at least.
Enter Pat Barry.
Watching Barry before, during or after bouts, you would forget that this is actually his job. The lighthearted heavyweight is always a delight to watch in or out of the cage. While Barry can knock folks out with his strong kickboxing, that does not mean he is above halting a fight in order to give his opponent a hug.
While other fighters might be sore after losing a fight the way he did against Cheick Kongo, Barry shrugged off talk that the fight should have been stopped earlier and said he was happy to be part of one of the most entertaining fights ever.
MMA is a sport that requires all of one's dedication. Do not tell Pat Barry that he cannot have fun, though. He shows that MMA is still something that can be simply enjoyed.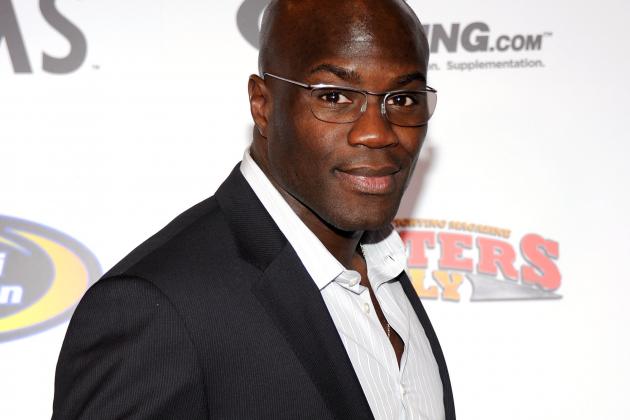 Ethan Miller/Getty Images
Cheick Kongo is a powerful man.
MMA is many things to many people. It has been discussed how the sport can bring its practitioners friends, fun and family, but something else to talk about is the fitness it brings.
When it comes to physiques honed through MMA, the first name that comes to mind for many would be Cheick Kongo.
Cracked.com once wrote about Kongo that "impact with this man will cause birth defects in adults." That is true, and you can tell it just by looking at the French kickboxer. Kongo is 6'4" and about 230 pounds of pure muscle. His body is so powerful, comic artist Rob Liefeld pencils over pictures of him with tracing paper to use in his work (note: Rob Liefeld was renowned in the '90s for drawing people with incredibly exaggerated, unrealistic physiques).
Granted, just being built like that will not win fights (he recently lost to the pudgy Pride veteran Mark Hunt). But MMA is not just about fighting these days. Many just want an amazing workout and a great way to stay in shape.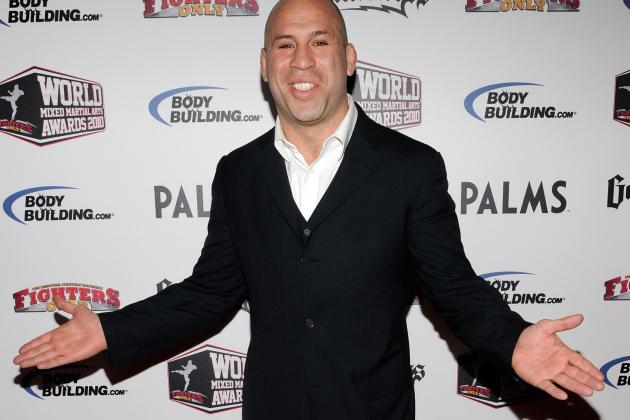 Ethan Miller/Getty Images
Even though you can have fun and get fit with MMA...it is still a contact sport.
MMA is brutal. Yes, it is organized and the brutality is not what defines the sport itself, but there is no way around the fact that blood and sinew are the things that makes MMA distinct from other forms of competition.
The career of Wanderlei Silva shows this better than any other.
The savagery the man shows in the cage is practically unmatched, summed up nicely by his nickname "The Axe Murderer." By no means is that meant to diminish Silva's plentiful skills, numerous achievements and accomplished career.
The man has given us some of the scariest knockouts in history and his scar-covered face is a road map of punishment.
Again, this is not meant to critique Silva or downplay his conquests. But MMA is a mean sport. "The Axe Murderer" shows that better than anybody else.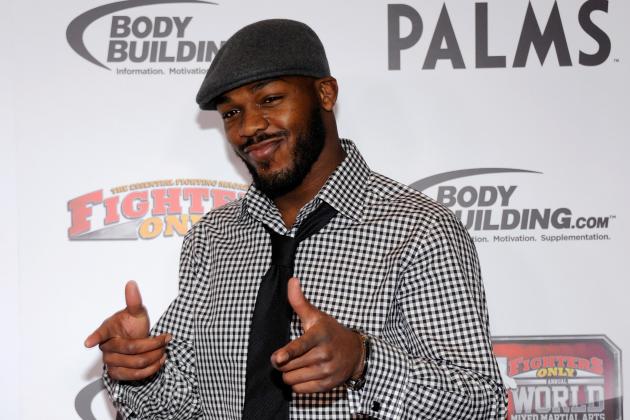 Ethan Miller/Getty Images
Jones' desire to be the best has brought him to new levels.
Jon Jones happens to be one of the best fighters in the game right now. While Rashad Evans would be quick to point out that he did not get there by making friends, it is undeniable that ambition is a big part of any sport, MMA notwithstanding.
While researching the definitive guide to the Jon Jones and Rashad Evans rivalry, it became clearer and clearer that Jon Jones has one goal: become the undisputed greatest fighter ever. The cost does not matter.
This is not an article to pass judgment on Jones, however. This is an article to talk about how ambition is absolutely critical to the sport of MMA and nobody represents that better. He wants it all, he wants it now and he is going to go get it. If others did not feel the same, this sport would not have the caliber of athletes it has right now.
While it has won him enemies, it has also made him one of the greatest in the world.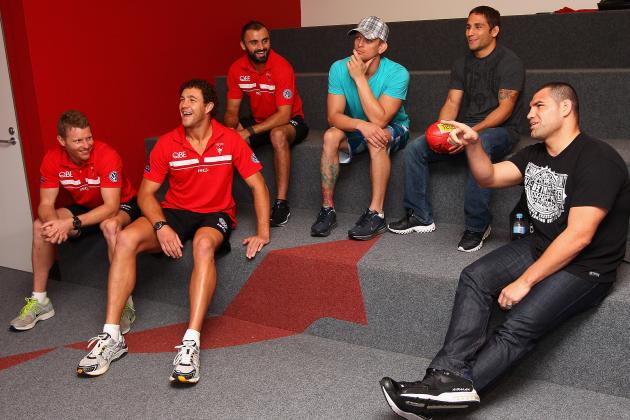 Cameron Spencer/Getty Images
Cain Velasquez is helping to grow the UFC brand while improving his own skills.
While fighters work to improve themselves, the UFC brass are constantly working to try and make the sport bigger and better. One fighter that works tirelessly at both bringing in new fans while also being a top competitor is Cain Velasquez.
Velasquez is proud of his Mexican heritage. So proud that he actually had "Brown Pride" tattooed across his collarbone. This has become a strong selling point for the fighter, who has been promoted as such in all the main events he has taken part in. He has been called upon to help sell fights using this, and appeared on Spanish language channels like Telemundo and Univision to promote his bouts against Brock Lesnar and Junior Dos Santos.
While he works just as hard in the gym, he is more in touch with the UFC's promotional efforts than most and the time he has spent bringing MMA to new demographics deserves praise.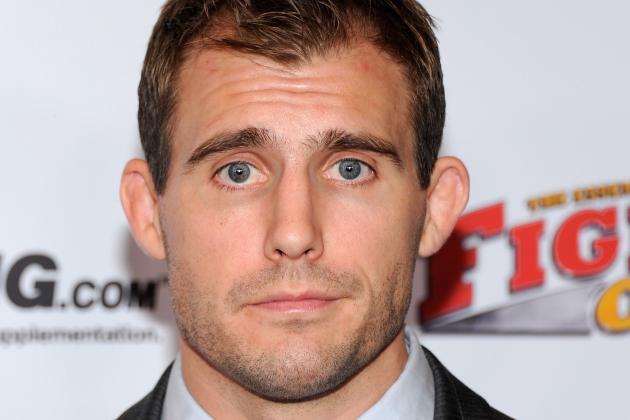 Ethan Miller/Getty Images
Ryan Couture is one of many fighters that prove the old saying "like father, like son" true.
MMA runs through families in a pretty profound way. Brothers and sisters will compete against each other and push one another further than otherwise possible. But also, it runs from parents to children.
The most famous example of this is son of UFC Hall of Famer Randy Couture, Ryan Couture.
Randy Couture is, obviously, one of the most important, skilled, entertaining and all-around great fighters to compete in the UFC. Ryan Couture seems to have inherited his father's cage prowess, compiling a 4-1 record in Strikeforce to this point, with most of those wins being finishes.
While Ryan is the best-known example of this, make no mistake—martial arts is hereditary for many fighters. Lyoto Machida, Jake Shields and any given Gracie have shown how strong that downward flow can be.
These family connections tend to run deep and have built the sport generation by generation.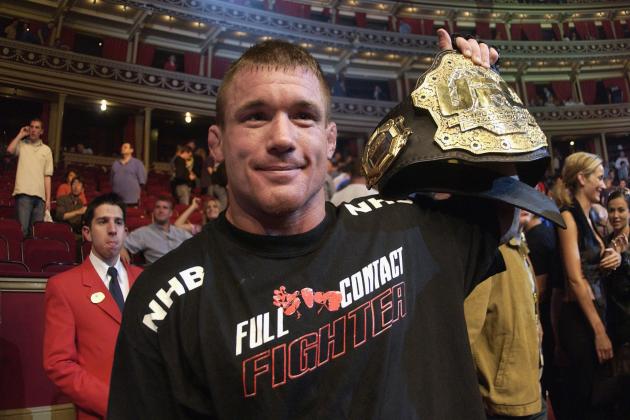 John Gichigi/Getty Images
Hughes has picked fights his entire career...and it has made the sport better.
Rivalries are a key part of any given sport. A baseball game between the Boston Red Sox and New York Yankees is guaranteed to be more intense than any other game that day.
MMA rivalries are no different. They are key in constructing fight cards, building fighters' brands and they just plain keep things interesting. Matt Hughes has built his career off of that.
While some of his feuds have been not been as heated as others, there are many to choose from. Examples include Hughes vs. Frank Trigg, Hughes vs. BJ Penn, Hughes vs. Matt Serra, Hughes vs. GSP, Hughes vs. Rashad Evans, Hughes vs. every member of the Gracie family and Hughes vs. every top student of every member of the Gracie family.
He has almost always come out on top through those and even if he did not, it always proved a boon for the UFC. It has helped build the sport as a whole.
Sports thrive on bad blood and Matt Hughes is the best in MMA history at manufacturing it. While literally picking fights is not a good habit to have, it has undeniably been a great thing for the UFC and is still a key part of the sport.
While MMA is a sport that brings fans all manners of entertainment, it is also still a business. Every event that shows up on free television always gets judged by their ratings and, more important than the total ratings, the share of the highly sought-after 18- to 39-year-old men's demographic.
Naturally, MMA's growing popularity opens doors for fighters in terms of getting promotional opportunities. The fighter who has found the most success with this so far is probably bantamweight Urijah Faber.
Faber's agent has done a wonderful job in terms of getting the fighter high-profile endorsement deals. At this point, he has done commercials for the likes of K-Swiss, Amp Energy Drink and the UFC Personal Trainer video game.
Before that, he was by far the most recognized fighter in the WEC and remains among the most identifiable fighters in the UFC.
Faber is a skilled fighter, but his image is a part of his celebrity more than other fighters. Do not think that this is a bad thing, though. It shows the sport's rising popularity and the increasing number of money-making opportunities for fighters.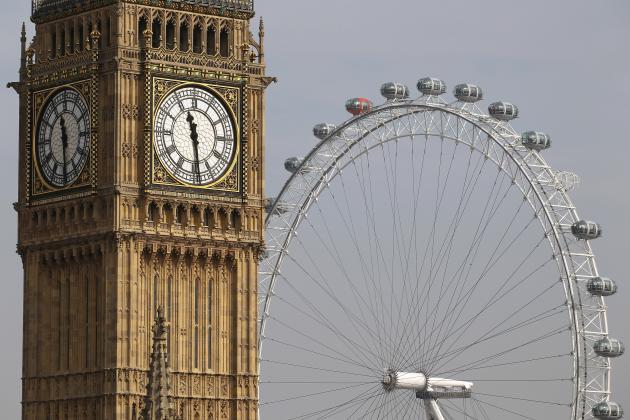 Dan Kitwood/Getty Images
MMA truly is a global sport.
Dana White loves to say this: MMA is a global sport. The same cannot be said for baseball, football, hockey or basketball. There are fighters from all six continents and dozens of countries. The UFC has held events in Canada, Japan, Germany, Australia, Brazil, Sweden, England, Ireland and Abu Dhabi.
It is a growing sport that can grow roots anywhere. While this is not something that can be attributed to any single fighter, the worldwide accessibility is an important part of MMA.