New York Yankees: What Will the Rotation Look Like?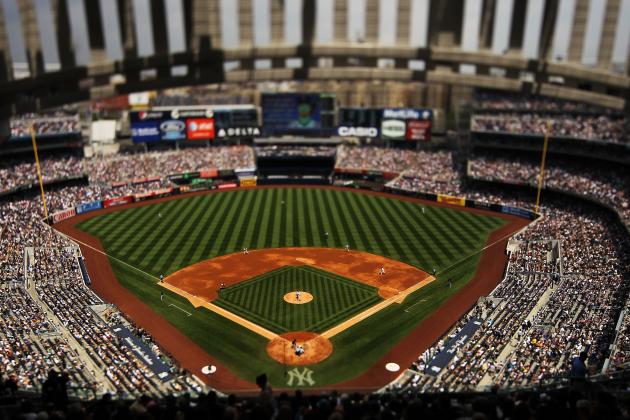 Al Bello/Getty Images

As Opening Day quickly approaches, Joe Girardi claims that the only roster spots guaranteed in the rotation are CC Sabathia and Hiroki Kuroda. Anything beyond that is for the taking. Well, Mr. Girardi, let me give you some help.

In the following slides, I will examine what I believe should be the starting five for 2012's New York Yankees. All stats were provided by baseball-reference.com. At the conclusion, feel free to drop a comment and add your own thoughts.
Begin Slideshow

»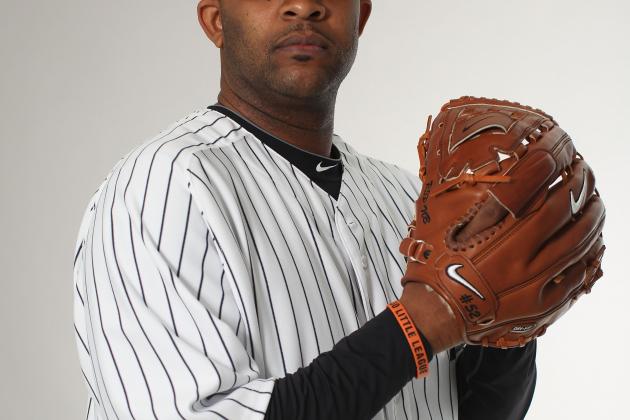 Nick Laham/Getty Images

The obvious ace in this talented bunch is CC Sabathia. The Yankees number one has a career record of 176-96. In 33 games last season, Sabathia went 19-8 with a 3.00 ERA. In those 33 starts, he managed to strike out 230 batters. These are the kind of numbers the Yankees were hoping for when they signed him in December of 2008. Although last postseason was not his strongest, Sabathia is a work-horse. It's obvious the franchise is on Sabathia's back, and clearly he can handle the load.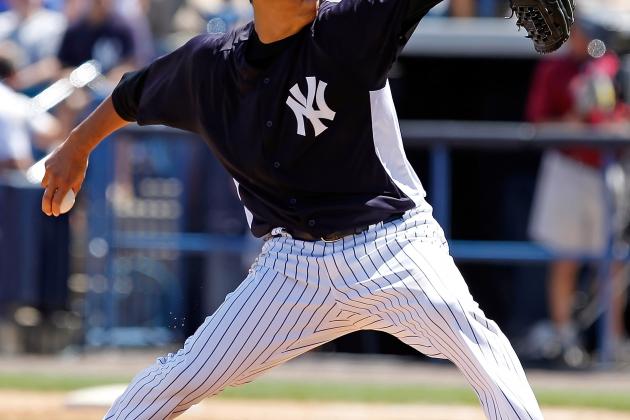 J. Meric/Getty Images

Since the Yankee skipper wants to say Hiroki Kuroda is a sure thing, I'll take a look at him here. In four seasons with the Dodgers, Kuroda has a 3.45 ERA. He managed to achieve a 3.21 strikeout to walk ratio; he struck out 161 batters, while walking 49. This will be Kuroda's first year in pinstripes, and my biggest concern is his age—he will be 37 by the time of Opening Day. Hopefully he proves he is worth the $10 million GM Brian Cashman tossed his way.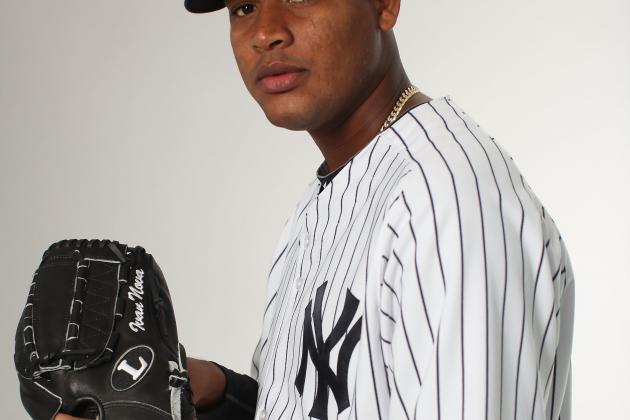 Nick Laham/Getty Images

The third go-to-guy will be Ivan Nova. He will be entering his sophomore season, and he has shown enormous potential. Last year, Nova was 16-4 with a 3.74 ERA. Although he finished fourth in Rookie of the Year voting, many believed he was could've taken home the hardware.
In Game 1 of the ALDS, Nova looked great; he went 6.1 innings giving up four hits accounting to two runs. His next outting, Game 5 of the same series, was not such a good one, as he only lasted two innings.
As you can see, Nova, for the most part, has been brilliant for the Yankees, and he's only 25 years old. He has plenty of stamina, and he can give his team a solid six innings. It's obvious we will hear a lot of Ivan Nova over the next decade.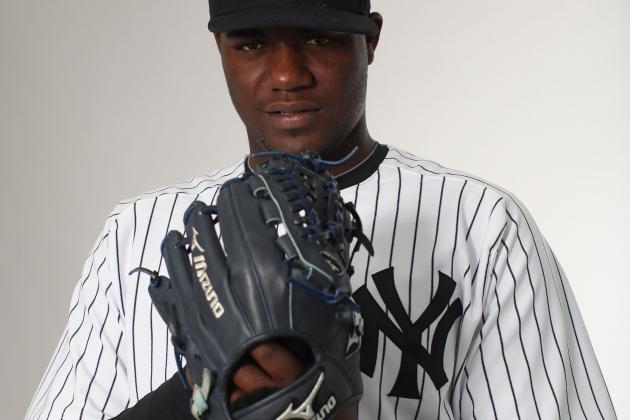 Nick Laham/Getty Images

I believe the fourth spot in the rotation will go to Michael Pineda, although his velocity is still a cause for concern, but because of the significance of his acquisition, you can bet your bottom dollar the 23 year old will be a starting pitcher for the Bronx Bombers.
As a rookie with the Mariners, Pineda went 9-10 with a 3.74 ERA—not bad for someone without true run support. With his large frame, 6'7" and 260 pounds, Pineda delivers his pitches with great force. He has a nasty breaking ball with an even better slider, but that doesn't really matter if he can't find his fastball.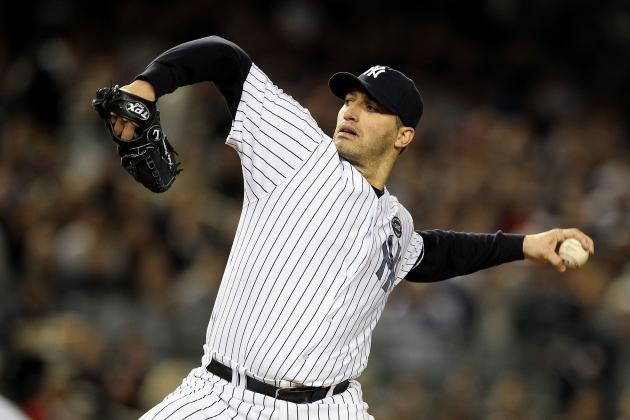 Al Bello/Getty Images

The fifth spot is very difficult to determine, but I wouldn't be surprised if Freddy Garcia started with Andy Pettitte closing it out at the five. Evidently, Pettitte's resume speaks for itself, and it has cemented a spot in Yankee fans' hearts. The 39-year-old lefty recently cured his itch by accepting a $2.5 million minor league contract.

In his 16 year career, 13 of which with New York, Pettitte has a record of 240-138 with a respectable 3.88 ERA. He has piled up 3,055.1 innings, while striking out 2,251 batters. Pettitte will turn 40 in June, but if the Yankees can make a playoff run, his experience will be beneficial, especially considering he has the most postseason wins with 19.