The 40 Hottest Female Sports Ever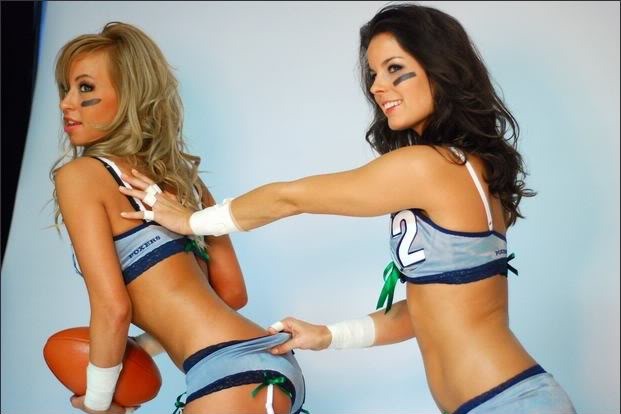 I love the Super Bowl, World Series, and March Madness. I never miss a Stanley Cup, NBA Finals, or College World Series. I have been to a BCS Title game, bet on the Kentucky Derby, and traveled to watch the Olympics.
But nothing compares to women in sports.
You can argue the point until you are blue in the face but watching women run around in their athletic gear is one of the sexiest things ever.
Maria Sharapova, Alana Blanchard, Sophie Horn, Leryn Franco, Miesha Tate, Anna Kournikova, Allison Stokke, Jessica Gysin, and Gina Carano are all I need to prove my point.
Any questions? Enjoy.
Begin Slideshow

»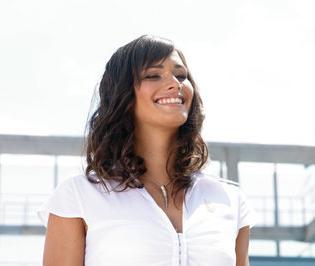 Rita Dravucz represents a sport that is in need of some face time.
Water polo has some very interesting females—Kelly Rulon, Lauren Silver and Betsey Armstrong, for instance. It is basically an untapped reservoir of hotties just waiting for someone to cover their sport.
Cough, cough.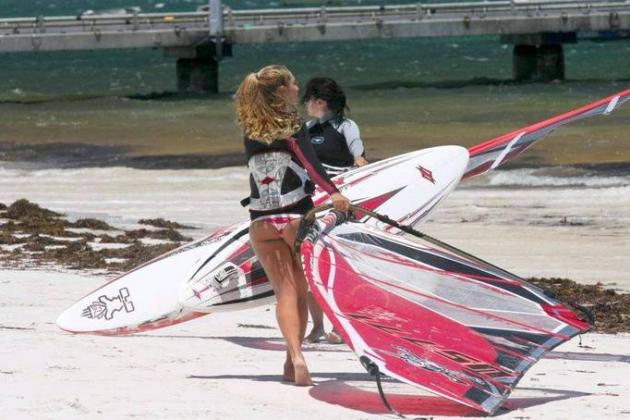 According to Wikipedia, windsurfing is a surface water sport that combines elements of surfing and sailing.
Imagine having a surfboard with a sail attached to it. If you thought it was difficult to keep balance on a surfboard, try adding a sail.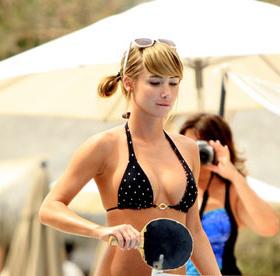 Of all the sports in the world, table tennis can be one of the sexiest at times.
But that only works when the games are played by beautiful women in bikinis. With all the shaking and moving, anyone with a heart condition might want to stay home.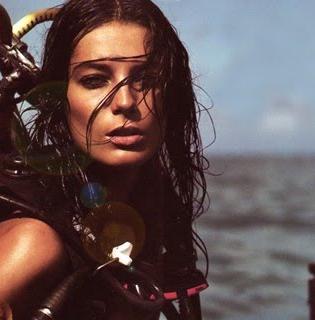 OK, so maybe this is not the same type of diving as the sport of diving we are used to seeing in the Olympics.
But you can't blame a guy for trying. I mean, she is diving, just not from a diving board.
She leaves that up to the professionals.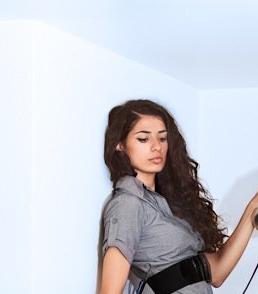 Not too many sports feature full body gear that covers you from head to toe. The only part of your body that is exposed is your hands. And that is so you can hold your sword, or spadroon.
Didn't they use to have a version of this sport in the Middle Ages called survival?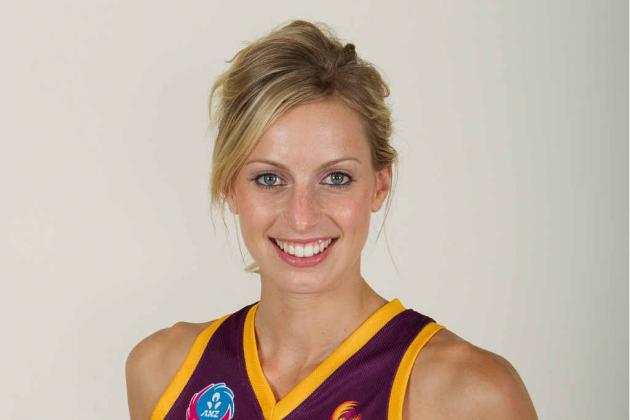 How would you enjoy playing basketball with no backboard, dribbling, or face guarding? And having to shoot at a net attached to a pole, 10 feet high?
That would be netball, a sport that makes basketball look easy.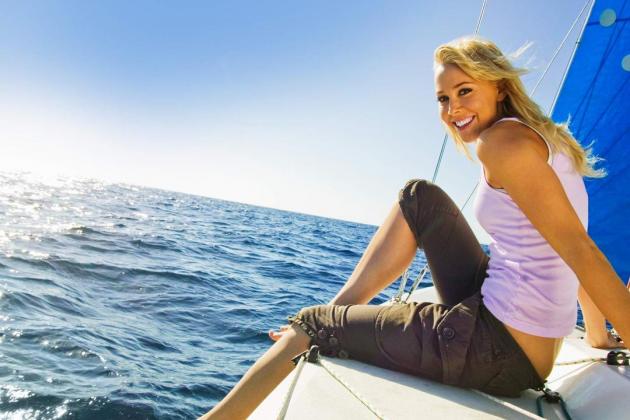 Neil Young said it best, "As long as we can sail away, they'll be wind in the canyon, moon on the rise, as long as we can sail away."
Every time I think about sailing, I think of relaxing on a boat in the ocean, wind at my back, troubles left behind.
No one told me there would be sexy women there. That would be called a bonus.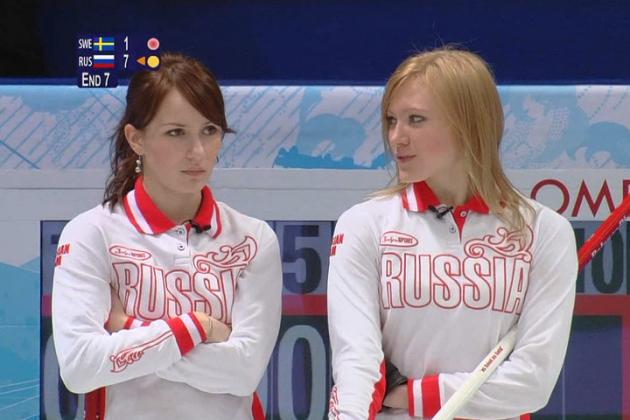 Don't act like you never watched curling during the Olympics. I watch it every four years and I love finding those hidden gems on each team.
The last time it was Cheryl Bernard. The Canadian MILF became a favorite of mine. Almost as much the two Russian players here. I love Curling.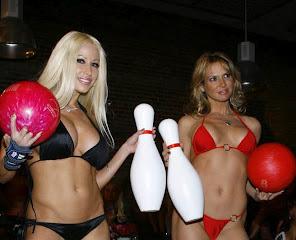 Now one could argue that the only reason bowling is rated so high on my list is because I found a picture of two women in bikini's holding bowling balls.
Well, yeah.
And that is a problem, why?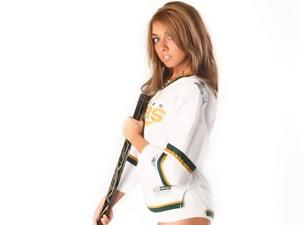 Hockey is not a sport you would normally think of when referring to hot chicks, but I have done my research and found several women who might change your mind.
Gigi Marvin, Hilary Knight, Amanda Kessel, Julie Chu, Rachel Ramsey, Tessa Bonhomme, Kali Hengsteler and Charline Labonte.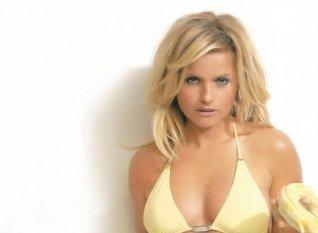 From the ice to the field, hockey is a sport that anyone can play as long as you have the guts to take a hit.
Aside from being on a field, field hockey is different from ice hockey because the women wear skirts. Those gloriously short skirts that we all love to admire.
For those of you wondering, Fatima Moreira de Melo is the field hockey player pictured above.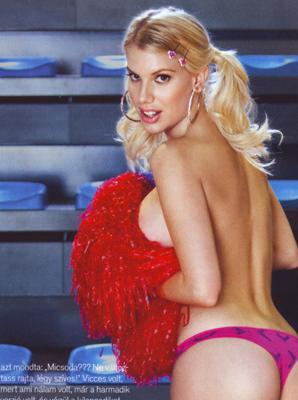 If you are at work, please do not Google search Handball. The results will get you fired.
I can explain it to you fairly easy. Handball is lacrosse without the sticks. You do everything using your hands. You think that is where the name comes from?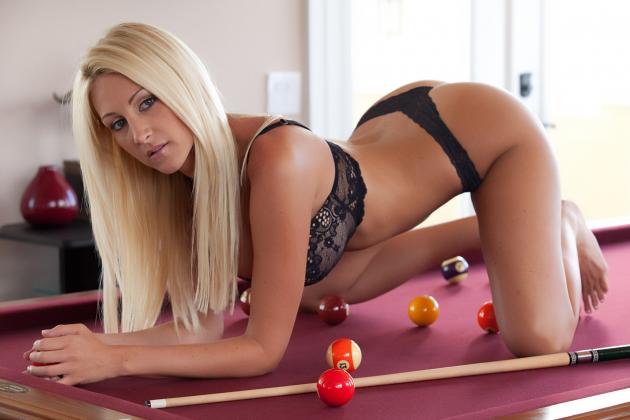 Millions of people play pool across the United States every year. Some of them do it competitively while others do it to unwind after a long work week.
But the next time you hit up a pool bar, take a look around. The amount of good looking women shooting pool will surprise you. But do not thank me—they have been around for years.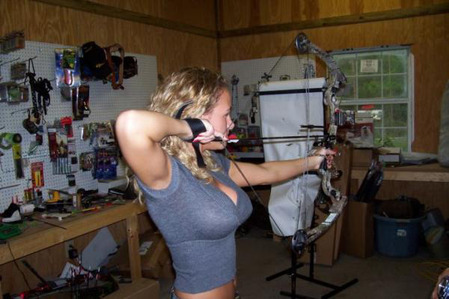 How can archery be considered a hot sport?
I found it hard to believe but after scouring the web for photos of the women in archery, I found myself in shock.
Hunger Games, anyone?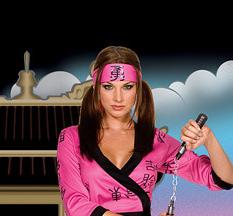 No, this is not MMA. Karate was the original sport that we all considered to be cool. It was the sport that taught me how to jump kick and break a stack of bricks in half.
Wait, I still haven't been able to break a stack of bricks in half. But I surely have tried my hardest. Just ask my two broken hands.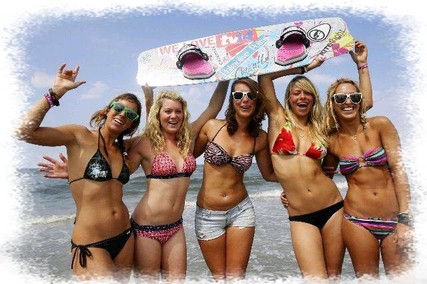 Kiteboarding? What the heck?
It is like performing your own para-sailing exercise with a smaller sail. And it looks harder than a diamond in a ice storm.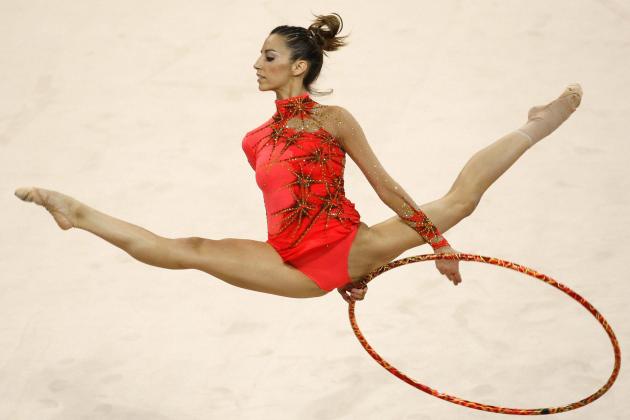 What is it about a flexible chick who can bend her legs over her head that turns men on?
Oh wait, I think I just figured that one out on my own. Thanks.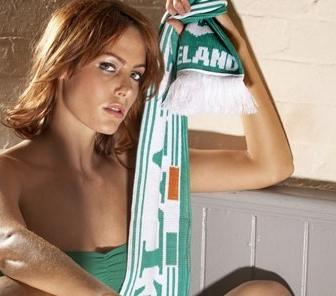 Wait, back it up a second.
Women play rugby? Really?
It seems a bit aggressive and dangerous of a sport for women to play. But, then again, who am I to judge? I wouldn't step on the field to try rugby, ever.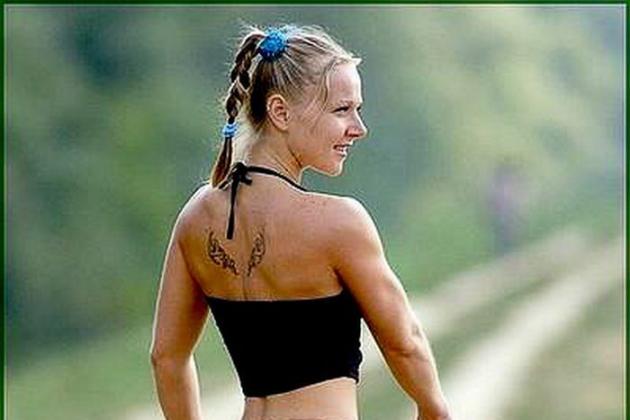 You already know why, I just need to explain the who.
Giada Borgato, Niki Gudex, Martina Jancikova, Jenny Fletcher, Liz Hatch, Willow Koerber and Rochelle Gilmore.
You are welcome.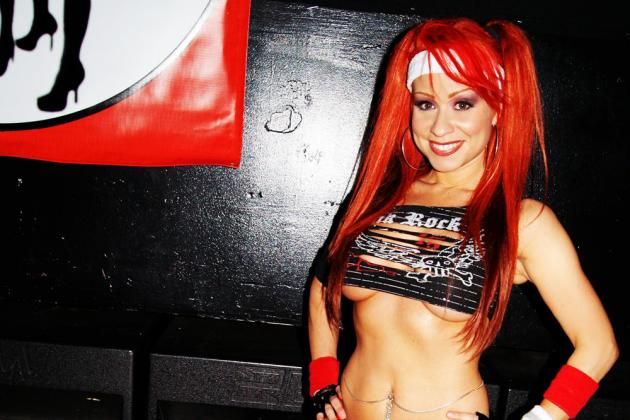 I am with you on this one. I have no idea what is going on with the sexy redhead in the photo here.
But I do know that women and basketball do mix—and it forms a great combination.
New favorite hot female basketball player of 2012: Delle Donne.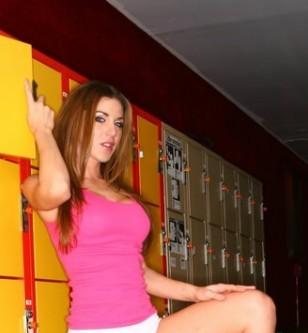 Roller Derby features women in skirts skating around a track trying to score using a jammer, also known as the scorer. It is fierce, rough, and best of all, hot.
There is just something about a woman playing rough that turns men on. Add some Jell-O to the track and we got ourselves a match.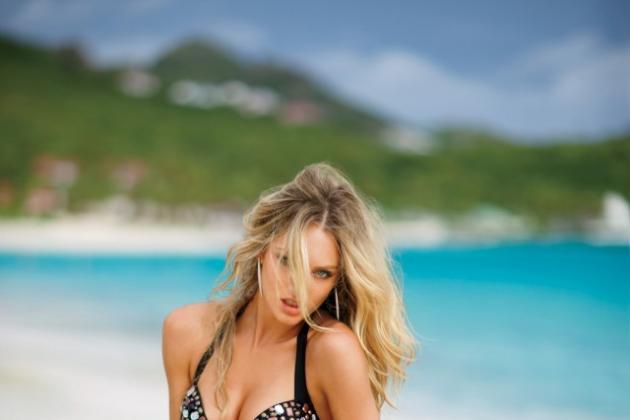 You already know why I have swimming on the list. It is the one sport that has women in bathing suits getting wet in a pool.
Where else can you watch women play in a pool and not be asked if you are a member?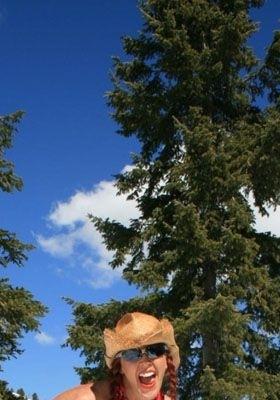 After a full day of skiing, what is the one thing you love to do besides ice down your knees?
If you said find a hot tub full of girls, you are correct, sir. There are hundreds of snow bunnies at every ski lodge in America, you just need to find yours.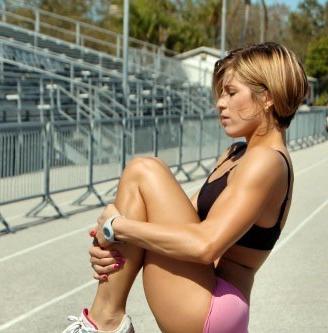 Is it just me or are the uniforms they wear in track and field getting smaller?
Every time I turn on the TV, I see another hottie in a bikini jumping over a pole or running around in circles. Not that I am complaining or anything. I am just excited about it.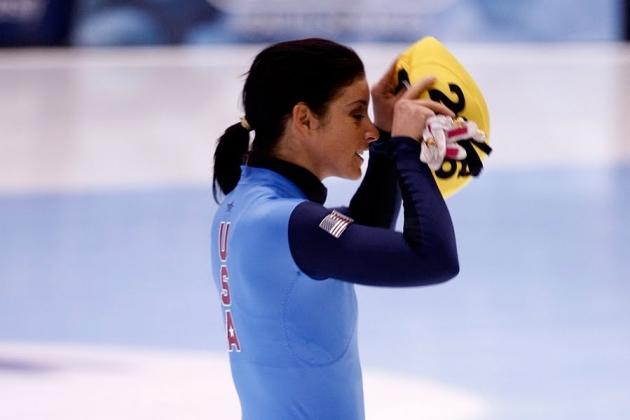 A special thanks you to C.L. Sandquist and Joseph Shivers for inventing spandex.
To this day, it is the greatest invention in sports. Case in point, Allison Baver's speed suit.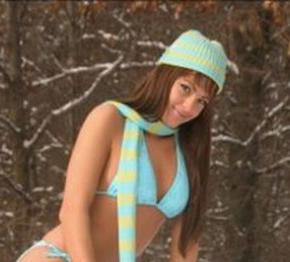 Underneath all the snow gear lies some of the best bodies in sports. It is a secret to the world, however, but female snowboarders have some of the sexiest bodies you will ever see.
I might have to pay better attention to the next winter Olympics.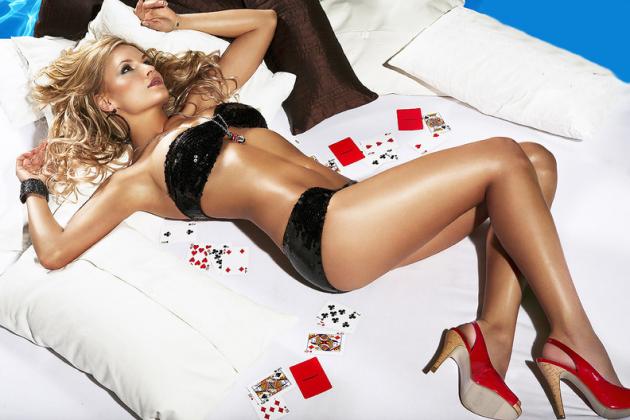 Poker is a sport. It might not force you to sweat, run or hit a ball, but it is a sport.
Without poker, where would Las Vegas be? Would there still be sports betting? And if so, would it still have affected Pete Rose?
You see, Poker is a sport and is connected to all sports in more ways than you think.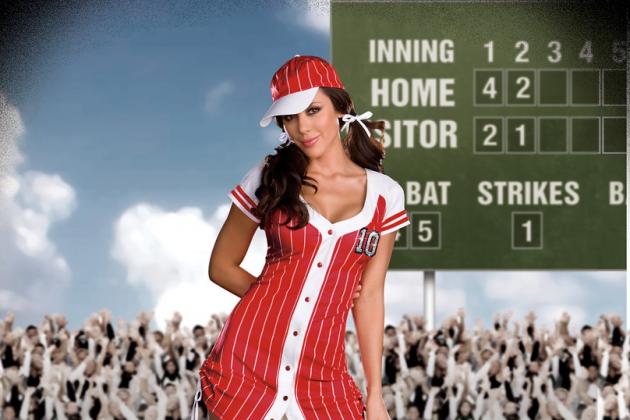 I am not sure if it is the short shorts or just the beautiful women in skin tight clothing but softball is one of the most underrated sports today.
There are plenty of sexy women, too. Jennie Finch is all you need, however.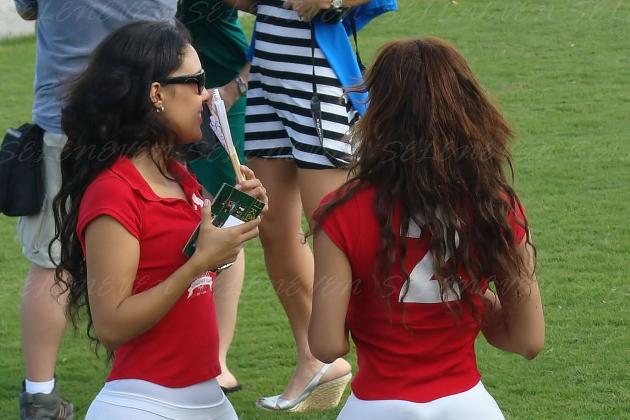 Yes, these are women related to the sport of cricket. And no, I have no idea who they are or what their names are.
If you know, contact me so we can get these lovely ladies' names in circulation. Keeping them a secret is just plain un-American.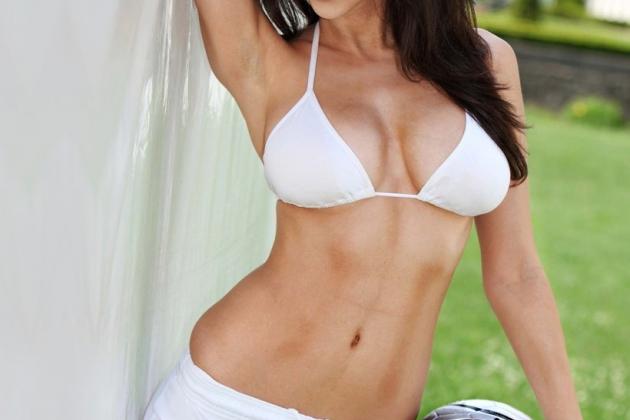 Soccer has been around over a hundred years. But women's soccer has only been around since the 1920s.
And only since Mia Hamm have they been considered to be sexy. Now, almost every national team has at least one or two good looking players. USA has eight.
The word "amazing" comes to mind.
Gymnastics is a great sport to watch. Especially when we are honored with women like Alicia Sacramone and Shawn Johnson.
The best part about it, all the women have the best bodies in sports. Fact.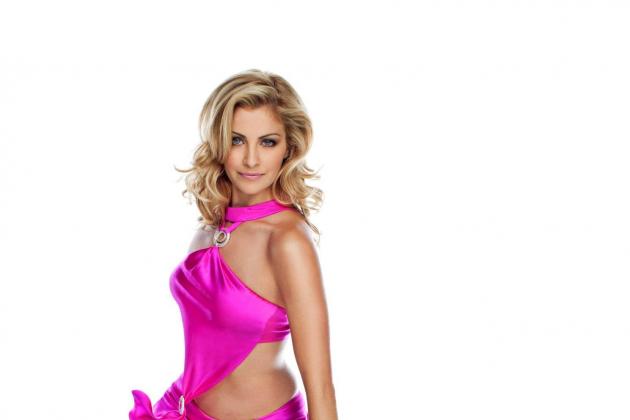 Tanith Belbin.
Katarina Witt.
Kiira Korpi.
Sasha Cohen.
Oksana Baiul.
Michelle Kwan.
Need I say more?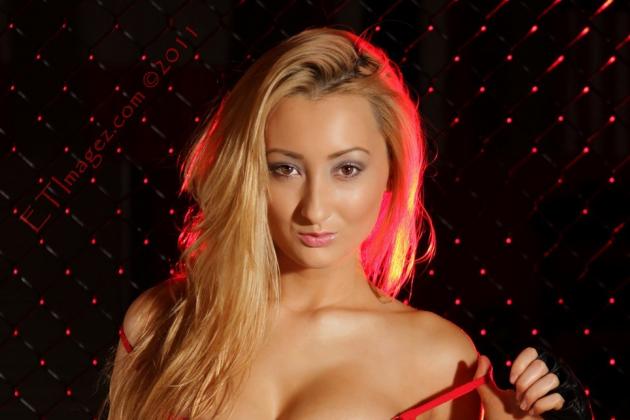 Times are changing. Sports are evolving. Beautiful women are fighting?
Yes, sexy women are joining mixed martial arts on a regular basis. What was once a sport dominated by one beautiful woman, Gina Carano, has now become filled with them.
What's next? Women in the NFL? Don't be surprised when it happens.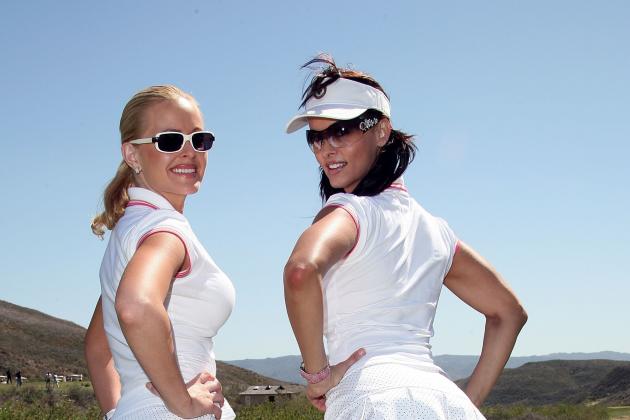 In my experience, when Playboy latches onto a sport, it has some level of sex appeal.
With women like Sophie Horn, Maria Verchenova, Natalie Gulbis and Paula Creamer, you can rest assured they know what they are talking about.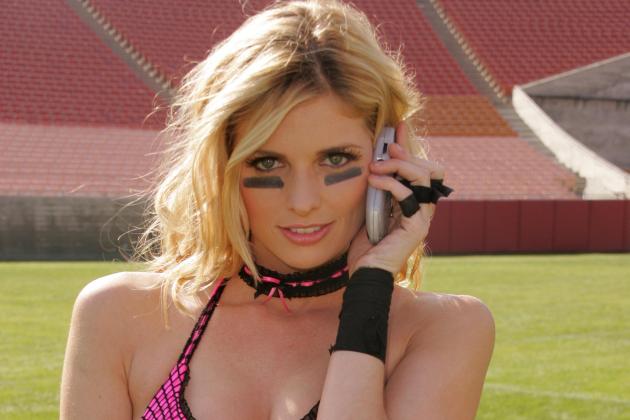 Anytime you have an excuse to see women in lingerie prance around a football field tackling one another, you should take advantage. Those times do not come often.
Now that we have the Lingerie Football League, we can have more of those moments, and all the time. You gotta love it.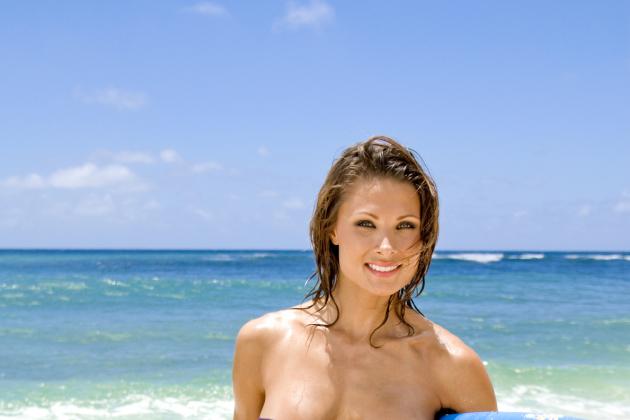 Surfing features Alana Blanchard, Anastasia Ashley, Erica Hosseini and Sage Erickson.
That alone is enough to propel the sport into the top five. But even without those ladies, any sport that has women in bikinis surfing belongs in the top five.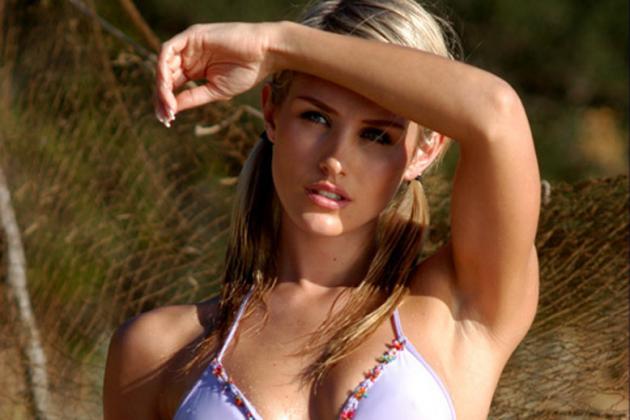 Speaking of women in bikinis, beach volleyball was invented for the sole purpose of giving men something to watch between football seasons.
Where else are you allowed to stare at women in bikinis playing in the sand?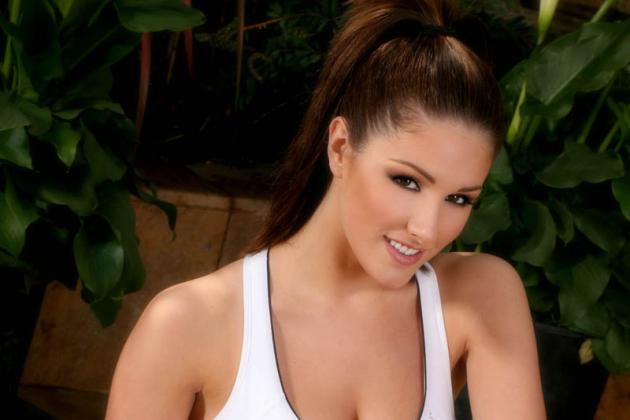 Beautiful women running around in tennis skirts? That seems like an unfair advantage.
So I decided to give you seven more reasons why Tennis belongs in this spot.
Maria Kirilenko, Ana Ivanovic, Maria Sharapova, Anna Kournikova, Ashley Harkleroad, Tatiana Golovin and Olga Poutchkova.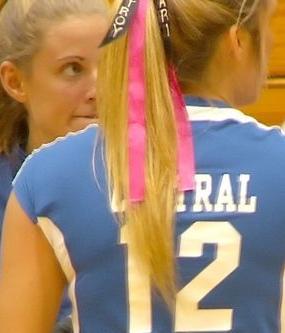 The competition was close for second place.
First place? That was easy. Volleyball and the tight shorty shorts won in a landslide.