2012 FA Cup: Power Ranking the Favourites to Win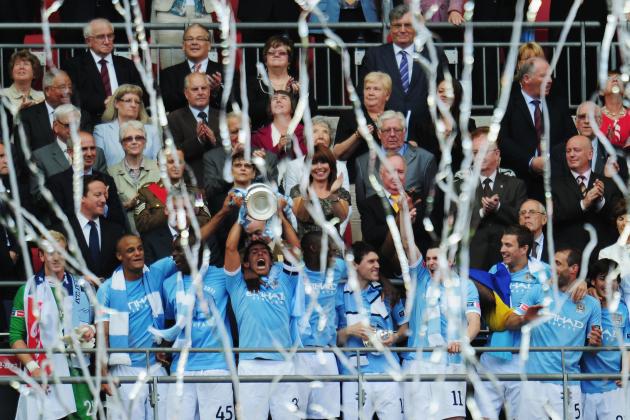 Shaun Botterill/Getty Images

The FA Cup is one of the world's most prestigious and oldest knockout tournaments around.
The competition is always fought fiercely, and this year has been no different. Reigning champions Manchester City are out, meaning there will be a different team on the trophy this year.

The tournament is down to six teams with two teams qualified for the semifinals, while the other four are all playing again in order to find a qualifier. In this article I will rank the chances all six teams have of winning the FA Cup.
Begin Slideshow

»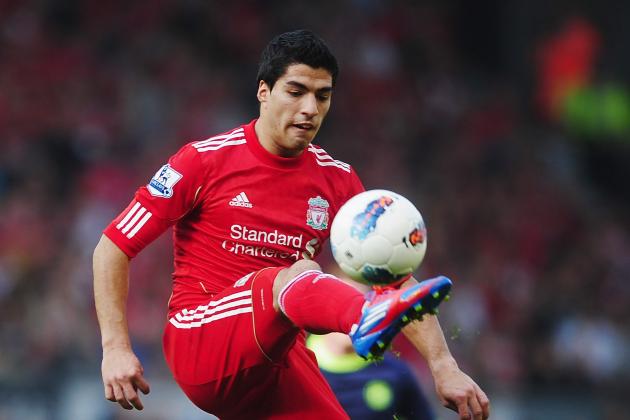 Laurence Griffiths/Getty Images

Key Player: Luis Suarez
Results: Liverpool 5-1 Oldham, Liverpool 2-1 Manchester United, Liverpool 6-1 Brighton, Liverpool 2-1 Stoke

Liverpool should be considered the favourites for the cup. At the start of the quarterfinals, most teams would have chosen the winner of the Sunderland vs. Everton and that is who Liverpool will face in the semifinal.
They do have arguably the easiest tie in the semifinal and should make it to Wembley. Although the form of Liverpool currently is a major issue.

I do see Liverpool as favourites for the whole tournament due to their quality in cup competitions this season and the capability they seem to possess of beating any team on their day. It could also be handy that they seem to have nothing else to play for.
Fourth place seems to be well out of their reach, with only Newcaslte in sixth seeming within reasonable distance. They have the chance to rest players in the Premiership, which I see as key.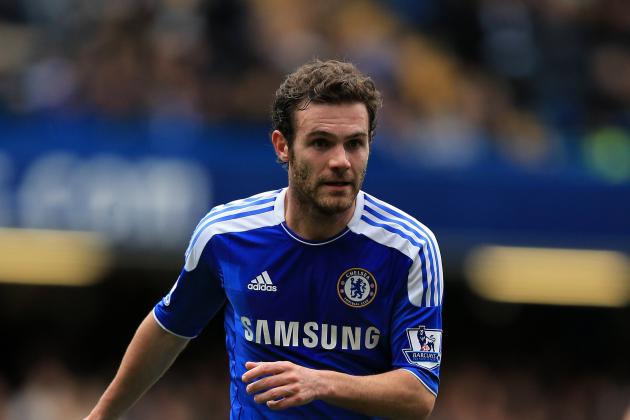 Richard Heathcote/Getty Images

Key Player: Juan Manuel Mata
Results: Chelsea 4-0 Portsmouth, QPR 0-1 Chelsea, Chelsea 1-1 Birmingham (Replay 2-0), Chelsea 5-2 Leicester

Chelsea do have an incredible pedigree in this tournament over the recent wins with three wins in five years. Chelsea do seem to take the cup very seriously, and since Roberto Di Matteo has taken, over they do seem like a side capable of winning the cup.

The semi final draw against Spurs or Bolton on paper does look less favourable than Liverpool's draw, which could hinder them. They also have other things to concentrate on. They are in the Champions League quarterfinals and are chasing fourth spot in the Premiership.
The semifinal will come six days after a London derby against Fulham, three days before a potential Champions League semi, and a week before a key game against Arsenal. This could hinder Chelsea.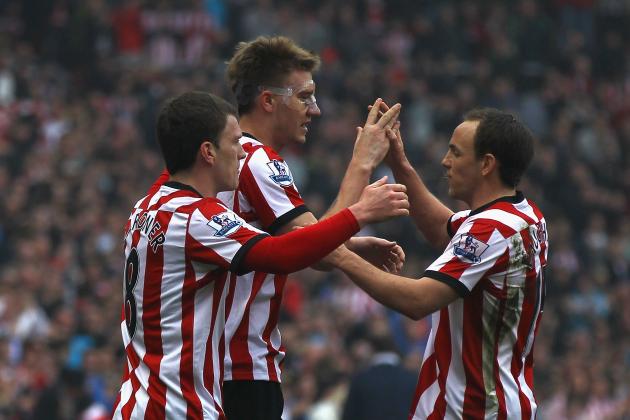 Matthew Lewis/Getty Images

Key Player: Stephane Sessegnon
Results: Peterborough 0-2 Sunderland, Middlesbrough 1-1 Sunderland (Replay 1-2 AET), Sunderland 2-0 Arsenal, Everton 1-1 Sunderland

Sunderland, for me, have a big chance of winning the FA Cup. Although they aren't at the stage of Liverpool or Chelsea due to a draw in the original quarterfinal against Everton, they have to be favourites against Everton.
Once in the semifinals, they take on Liverpool. We know they have the capabilities to beat Liverpool, as shown a few weeks back in the Premiership.

Since Martin O'Neil took charge, they have been on a tear. If the league started as he took over, they would be a top four team. They have also shown the ability to beat any team with wins over Manchester City, Liverpool and a victory over Arsenal in the cup. They also don't really have anything else to play for, being a secure mid-table team in the Premiership.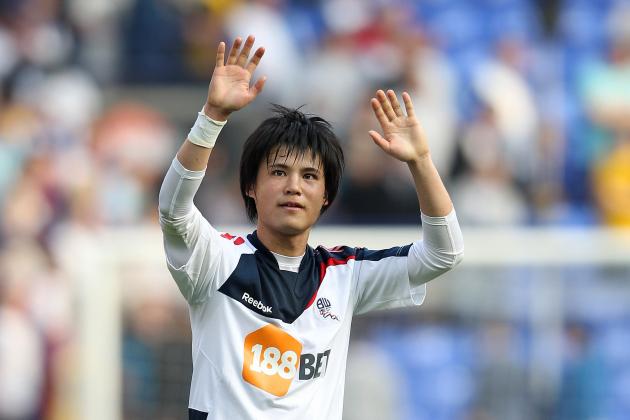 Michael Steele/Getty Images

Key Player: David Ngog
Results: Macclesfield 2-2 Bolton (Replay 0-2), Bolton 2-1 Swansea, Millwall 0-2 Bolton, Tottenham 1-1 Bolton

Third, fourth and fifth were my hardest debates, and I feel Bolton if anything could pull it off in the FA Cup. With the disturbing collapse of Fabrice Muamba, the team could go either way.
They could fall apart like Arsenal did after the injury of Eduardo Da Silva, or they could bounce back a much stronger team and win the FA Cup for Muamba.

They do have a tough run to win the FA Cup having to beat three of the best teams in England. It is possible though. Tottenham are experiencing a run of bad form, while Chelsea could be concentrating on other competitions.
Bolton should use the terrible situation with Muamba and be inspired by his struggle into winning the trophy, although trying to stay in the Premiership is definitely the priority.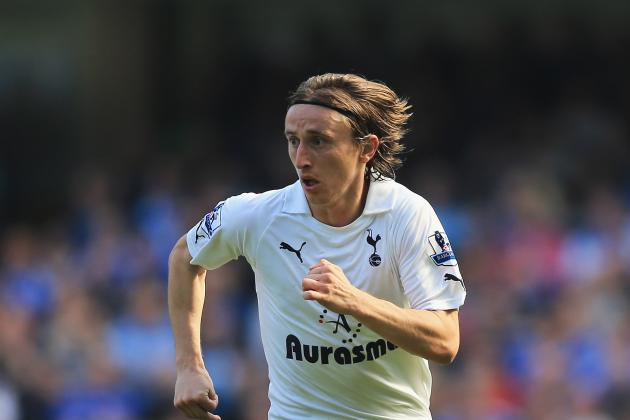 Clive Rose/Getty Images

Key player: Luca Modric
Results: Tottenham 3-0 Cheltenham, Watford 0-1 Tottenham, Stevenage 0-0 Tottenham (Replay 1-3), Bolton 1-1 Tottenham

Tottenham are experiencing a bad run of form just at the wrong time: the business end of the season. This and the draw are the reasons I don't see Tottenham winning the cup. They will be up against a Bolton team likely to be up for the replay.
Then in the semifinal, if they get through, they will up against a Chelsea team that they rarely experience success against, although they did recently grab a draw.
Tottenham though have played some of the best football in England this season and on there day are capable of beating pretty much anyone. They, like Chelsea are also in the race for fourth spot meaning they can't really afford to rest players. Although it pains me to say, Tottenham probably have shown the best football out of any of the clubs, and a trophy-less season would seem a bit harsh on the North London Club.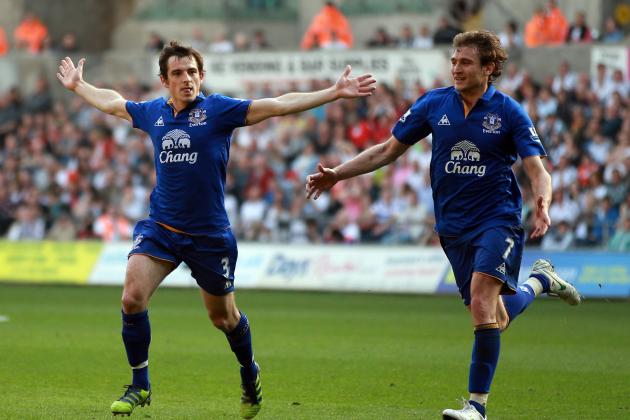 Richard Heathcote/Getty Images

Key Player: Leighton Baines
Results: Everton 2-0 Tamworth, Everton 2-1 Fulham, Everton 2-0 Blackpool, Everton 1-1 Sunderland

I just don't think Everton have the quality of the other teams left in the cup. They are usually well organised and no team really rolls Everton over. However, I do feel if any team has a really good day, Everton will struggle to beat them.

An advantage for them will be the fact that they are pretty secure with their placing in the Premiership and can rest players specially for the FA Cup, but so can both teams standing in their way of a trip to Wembley—Sunderland and Liverpool. With the rumours of David Moyes leaving in the summer, I doubt any neutral observer would begrudge him a trophy for all he has done for the club.