Who Will Be Crowned Champion of the MLB WAG Tournament Bracket?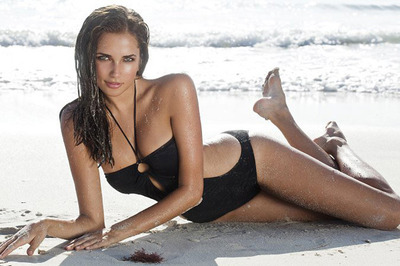 The 2012 MLB season is set to begin and this year's NCAA college basketball tournament is nearly complete. While that means March Madness is done for the year, it does not mean we have to give up tournaments.
Since spring training is just about over, we will see the hottest baseball WAGs out in full force soon enough. With newcomers and established vets just like we have in the baseball world, it would be interesting to see who would win in a tournament.
The question of who would win will be answered here in a 16-women tournament.
Begin Slideshow

»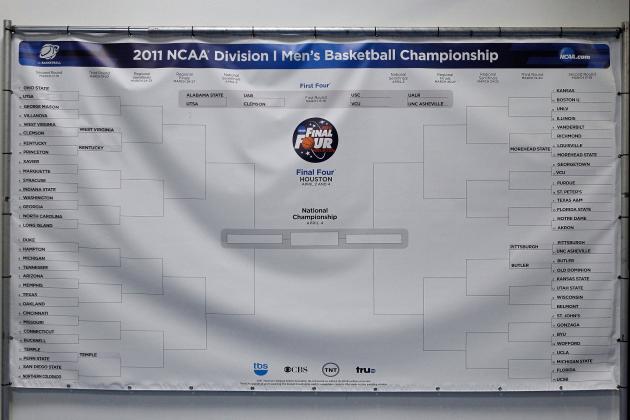 J. Meric/Getty Images

How does one seed 16 women in a tournament? Much like the NCAA, where there's not much way around it, name recognition plays a big part. Those who seem more well known are going to have much better seeds, and those with staying power will be ranked high as well.
The bracket is split into two divisions of eight, and the divisions will simply be blondes and brunettes to add to the fun factor. Sure, there are going to be snubs and women who should perhaps get on the bracket, but they are never perfect.
Blondes:
(1) Lisa Dergan vs. (8) Heidi Strobel
(2) Lauren Anderson vs. (7) Emily Kuchar
(3) Torrie Wilson vs. (6) Amber Seyer
(4) Julia Schultz vs. (5) Shayla Farnsworth
Snubs for the blondes include Lindsay Clubine, who doesn't quite have the name recognition of others on the list, and Michelle Damon, who didn't have the reality-show ties Strobel had, which helped just enough.
Brunettes:
(1) Rima Fakih vs. (8) Brittany Binger
(2) Joanna Garcia vs. (7) Amanda McCarthy
(3) Jaime Edmondson vs. (6) Diana Roberts
(4) Larisa Fraser vs. (5) Heidi DeRosa
Snubs for the brunettes are less clear; I would love to put Aura Avila and Audris Rijo on the list but they don't have the name recognition the eight above do.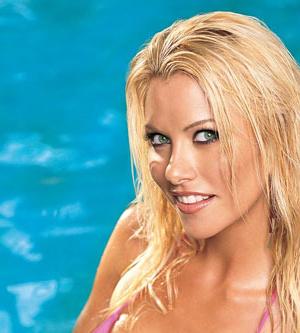 Lisa Dergan Podsednik is a veteran WAG, yet despite being 41 is still deserving of the top spot this year. Her Playboy spread was 13 years ago, but add in her sports fandom and her other modeling and she holds it, at least for this year.
Heidi Strobel, meanwhile, almost fell out of the tournament this year, as she has not done much since Survivor and Playboy. At 33, she's at least younger than her competition.
Both have one other thing in common: marrying Phillies players—Scott Podsednik and Cole Hamels, respectively—though Podsednik may be on the way out of the league. Dergan wins handily as there's not much of Strobel out there besides the same handful of images.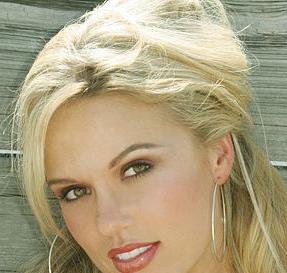 Lauren Anderson narrowly missed out on the top seed due to her relationship with Reid Brignac, practically unknown compared to many on the list, is quite recent. There's no doubt she's a top contender in the tournament, though.
Emily Kuchar has had a more established relationship with Zach Greinke, and while Miss Daytona Beach isn't quite Playboy, it gets her into the tournament.
Anderson's photos feel more airbrushed, making this a very close matchup. In the end, though, Anderson is the more established where it counts, and wins narrowly.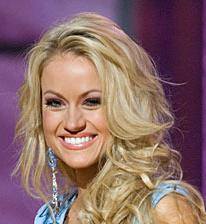 Cameron Diaz was a perennial high seed when she was with Alex Rodriguez, but now that he has moved to Torrie Wilson, she picks up a high seed thanks not only to A-Rod's fame but also to her tenure as a WWE Diva.
Amber Marie Seyer, meanwhile, was a top 10 Miss USA contestant, and like Wilson, is a relative newcomer after marrying Barry Zito in short order this past November.
Barry Zito may not be able to win many games these days, but his wife can. She takes the upset, as I was never much of a Torrie Wilson fan myself.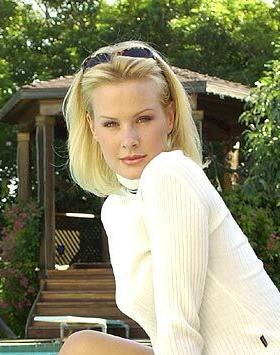 Julia Schultz has hovered in the top seeds for many years. She married Brett Tomko in 2003 and has been a staple of the community since. Her Playboy spread in 1998 helps as well, and her age at 32 is almost surprising considering how long she's been around.
Shayla Farnsworth, meanwhile, got some buzz during VH1's Baseball Wives, and was able to ride that to a dream tournament appearance. The wife of Kyle Farnsworth is much like the mid-majors; not many know of her and not a lot out there, but she's got the looks for a potential upset.
You would expect a 4-5 matchup to be close, but honestly, Schultz wins this in a blowout despite my note about Farnsworth above. Schultz just has too much going for her.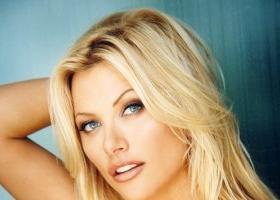 Kentucky and Indiana, two star basketball powers, faced off in the Sweet Sixteen this year. Likewise, Lisa Dergan and Julia Schultz are longtime powerhouses on the modeling scene, and are facing off early.
It's a tough match, but the eyes are what sets them apart. Dergan's blue eyes give her that little extra edge to move past Schultz.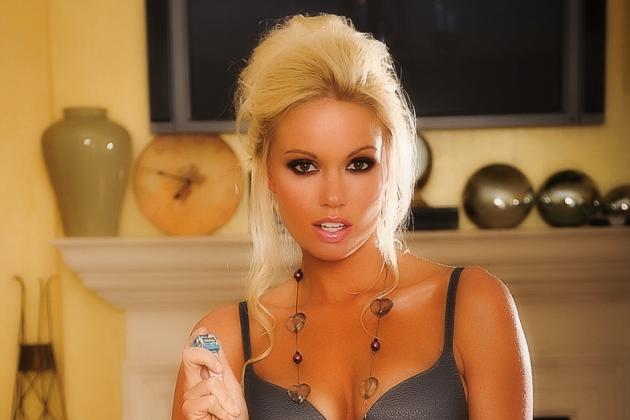 Amber Seyer gets to tackle a second Playmate in a row, and could very well face a third if she advances, but to do that she'll have to face blonde bombshell Lauren Anderson.
Seyer can look really good, but at the same time her photos tend to be hit and miss. With Anderson you know what you're getting, and it helps her advance.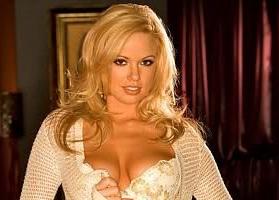 In the blonde chalk battle, can Lauren Anderson use her relative youth to her advantage against Lisa Dergan as the two centerfolds square off?
In this case, yes.
You can ask 100 men who is hotter and it could very well be split, but Anderson has more WAG experience, having been connected to basketball player Matt Walsh and others, and having been there before, she wins out.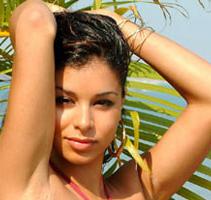 When you have a Miss USA winner in a tournament like this, she has to be the top seed as long as the win is recent. Sure enough, Rima Fakih's 2010 win is just that, as she has been dating Ricky Romero since last year.
Brittany Binger, meanwhile, is one of the youngest on the list at 25. She appeared in Playboy in 2007, and has made some reality appearances as well. She's engaged to Grady Sizemore.
This is a relatively easy fight to me with Fakih winning out, though admittedly Binger is probably under-seeded here.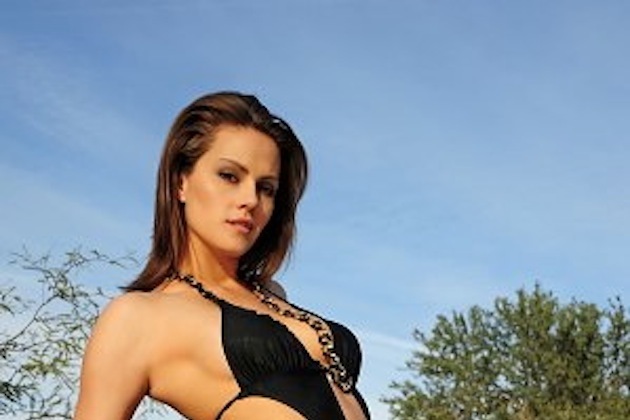 Joanna Garcia is probably known more for her television career than her status as a WAG. She started off in the blonde division, but has moved into the brunette division since her marriage to Nick Swisher.
Amanda McCarthy, meanwhile, should be the face of sabermetrics after her appearance on the cover of ESPN alongside husband Brandon. Aside from her modeling, there's not much to get her into the tournament, and like some mid-majors, she's lucky to get in.
Every tournament has their Cinderella story, and there's one here with McCarthy getting an upset win.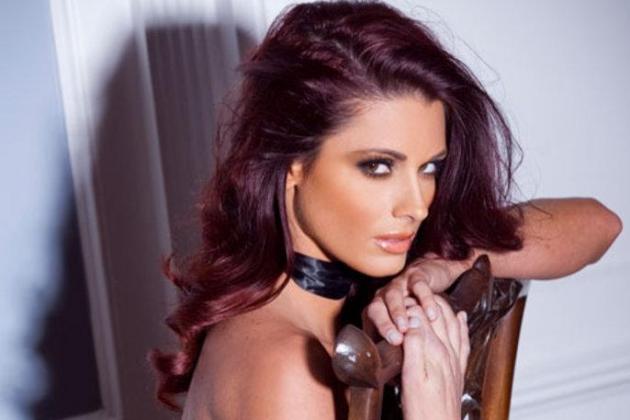 Jaime Edmondson is a newcomer to the WAG scene, but by appearing on The Amazing Race and being a former Miami Dolphins cheerleader, she has a trifecta of qualifications to earn a top seed, but her fling with Evan Longoria is quite new.
Diana Roberts, meanwhile, has been married to Brian Roberts for a few years now, and may be better known by Diana Chiafair during her modeling career.
Brian Roberts has been on the downswing, while Evan Longoria has been an up and comer. The situation is the same with the women, as Edmondson easily wins.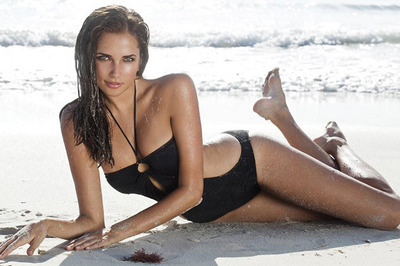 Larisa Fraser has gradually been becoming a bigger name, though it helps when you're dating reigning MVP Ryan Braun. She had been a model for some time, and appears to be a rising WAG star.
Heidi DeRosa, meanwhile, has been around for a long time, and remains a perennial invite to this tournament. There aren't many pictures of her out there compared to others, but the ones that are show why she's frequently listed on top WAG lists.
Fraser's got the edge on all fronts here, and advances easily.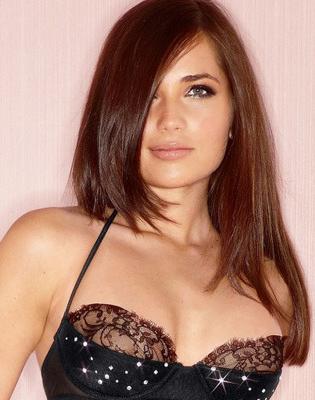 How is it that in both brackets the 1-4 matchup feels like one of the hardest to decide on? After all, you can't exactly go wrong with either Rima Fakih or Larisa Fraser.
What pushes Fraser narrowly up for me is the recent DUI issue that Fakih had. People might shrug it off when ballplayers do it, but I won't shrug it off here.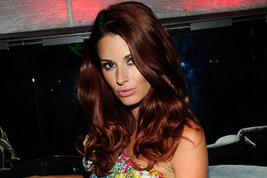 Both Edmondson and McCarthy are newcomers to the WAG scene, so the two of them are battling it out to really make their presence known.
McCarthy may have the sabermetrician vote, but Edmondson has the looks and the background to get much further in the tournament. Plus, there's not enough pictures of McCarthy easily available on the web.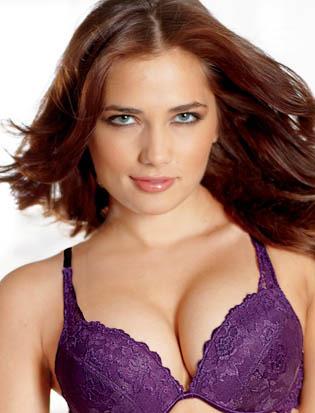 Do I really have to pick between these two? It's like having a classic Yankees-Dodgers matchup as a Wild Card event (which I know would be impossible, but I digress).
It's another one where you're going to have different people choose one woman or the other based on personal taste. As for me, I'm narrowly going with Fraser, though for all I know I would have went with Edmondson last week.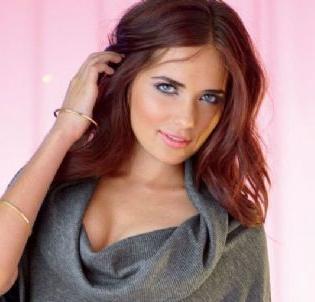 The finale pits the top blonde against the top brunette as Lauren Anderson takes on Larisa Fraser. While the semifinal matches were very difficult, this one feels less so.
Those with a preference between one or the other already have their pick, and since I'm a brunette guy, Fraser wins this year's WAG Tournament.
Suddenly Ryan Braun's increased testosterone makes more sense.