WrestleMania 28: 5 Things to Know About the Undertaker-Triple H Match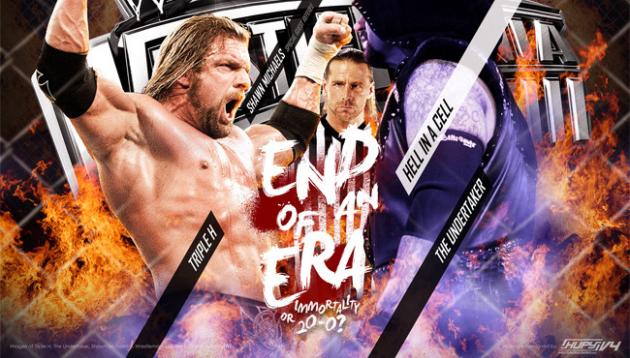 It's that time of the year again.

WrestleMania 28 is just eight days away and, as always, there's a huge hype surrounding The Undertaker and his WrestleMania streak. This time around, the intrigue is even more, what with Shawn Michaels, who has had a long-standing history with both these men, being the special guest referee for the match.

So what can we expect from the Undertaker vs. Triple H match? Let's find out.
Begin Slideshow

»
Undertaker and Triple H are the two oldest veterans of the game. They know what it takes to put on a 5-star wrestling match, and they will do just that. Add to that the Hell in a Cell stipulation, and we're sure to see some huge spots.

I would have said that this match would steal the show wrestling-wise, had it not been for Jericho vs. Punk. Still, due to its buildup and the story these two legends can tell in the ring, it has the potential to be the best match of both their careers.
It's pretty rare to see a wrestler use an opponent's finisher these days—unlike the Attitude Era, where The Rock and SCSA used to throw around Stunners and RockBottoms to each other.

But we can safely say that Undertaker will use the pedigree, and Triple H, just like last year, will perform the Tombstone Piledriver.

And they will be two of the best false finishes ever, as both will kick out.
Shawn Michaels is the special referee, and he will get involved in the match.

I think Michaels may give Triple H a Sweet Chin Music because of Triple H arguing with him over a two-count. And when Taker gets up, he gives him one too, just to even things out and bring back some old memories.
This match may be the last match of both Triple H's and Taker's careers, so a clean finish is a must.

Whatever Michaels says about screwing either of the two are just threats, as he cannot and should not affect the outcome of the match. If he does interfere, he should attack both of them and not give any guy an undue advantage.
This is a bit farfetched, but it may happen.

Last year in their No Holds Barred match, there was a chairshot to the head, which is not allowed in the current scheme of things in the WWE.

While we have not seen wrestlers even climb the Cell in the past few matches, the rules may be just bent just for this End of an Era match.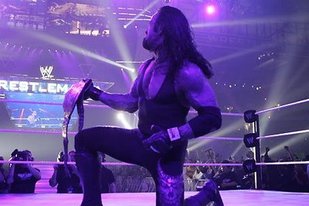 The streak will live on.
Undertaker will win clean over Triple H, and he will ride into the sunset with the most untouchable record in WWE history.
That's about it for now, folks. If you have any suggestions and/or opinions on this match, feel free to hit the comments section and let me know.

Thanks for reading! Cheers!