NCAA Tournament 2012: Live Reaction, Scores and Highlights for Midwest Region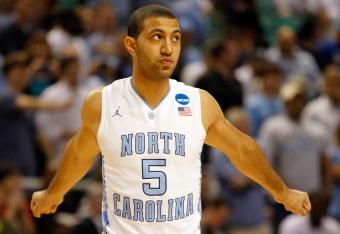 Streeter Lecka/Getty Images
The Midwest region has been one of the most exciting in the 2012 NCAA bracket. With two Sweet 16 games tonight, North Carolina, Kansas, North Carolina State and Ohio are competing to go to the Elite Eight, and eventually the Final Four.
No. 1 North Carolina beat No. 13 Ohio in the first overtime game of the 2012 NCAA Tournament, winning 73-65.
No. 2 Kansas beat No. 11 North Carolina State, 60-57, in a thrilling game that came down to the wire.
Bookmark this page and stay tuned as I keep you up to date with live news, scores, insight, reaction, analysis, highlights and more.
Also, please comment below and let me know what you think.
Thanks for following tonight folks, and don't forget to check in with my Midwest blog on Sunday, covering the Elite Eight matchup between No. 1 North Carolina and No. 2 Kansas.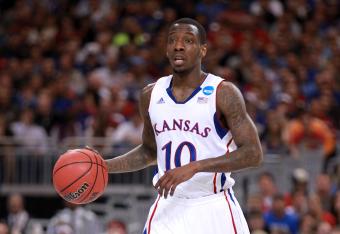 Prediction for the Midwest Finals:
My prediction is that this game will come down to point guard play.
We know that UNC has a better frontcourt than Kansas, but not by much. Harrison Barnes and James Michael-McAdoo struggled today,but even so the Tar Heels have a slight edge in the frontcourt.
The question will be which team's backcourt is better, and more specifically point guards.
Without Kendall Marshall UNC has no clear leader, and they do not have a single player averaging 2.0 assists or more per game this season.
Kansas had Tyshawn Taylor struggling today, and the question will be if he can outplay UNC's point guards, and by how much.
Taylor will need to make up for Kansas' weakness in the frontcourt, but that is not an overwhelming margin.
I see the senior turning his game around and leading the Jayhawks to the Final Four. Not only is Taylor more experienced and talented than White and Watts, but he can create for others better than them.
Prediction: Kansas will move on to the Final Four
The Midwest has been setup for a regional final between No. 1 North Carolina and No. 2 Kansas for a trip to the Final Four. While this seems like it would be an easy path for both teams, they had to struggle to get here.
UNC will be missing point guard Kendall Marshall, and although freshman point guard Stilman White stepped up, he is not the same as Marshall. While the Tar Heels have a great frontcourt, not having the guards to get the ball to their big men will hurt them.
Kansas has had to struggle to to win their last two games, but they grinded out victories against No. 10 Purdue and No. 11 North Carolina State. Thomas Robinson improved his play tonight, but Tyshawn Taylor failed to play well.
Both teams have had problems, and the question will be: Which team can overcome their struggles more effectively.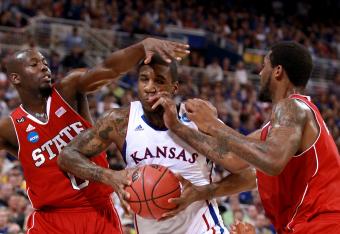 Grades:
Thomas Robinson A
Kansas' National Player of the Year finalist had another good game today, racking up 18 points and 15 boards en route to his 26th double-double of the season.
Robinson was the key for Kansas today, and he led the team, scoring for the team during clutch moments.
Tyshawn Taylor D+
While Tyshawn Taylor struggled shooting the ball, going 2-of-14 from the floor and 0-of-6 from three, he still affected the game in other aspects. With 10 rebounds and six assists, Taylor realized that he was struggling, and he decided to feed his teammates instead. While he still played a bad game and missed a few huge free throws, he did help the team in other ways.
Jeff Withey A+
Jeff Withey averages 3.3 blocks per game this season. He tripled that today.
Withey was one block short of tying Shaq for the record for blocks in one NCAA Tournament game, and he was a monster on defense, altering even more shots than he blocked and keeping Kansas dominant in the post.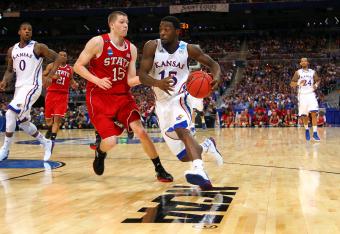 Game Recap:
Kansas won this game on the backs of their big men.
Thomas Robinson was the team's leading scorer, and he recorded his 26th double-double of the season with 18 points and 15 rebounds. Jeff Withey was the leader for the team on the defensive end, blocking no less than 10 shots, and completely dominating the Wolfpack inside.
With point guard Tyshawn Taylor having one of the worst games of his career, the big men picked it up, but the team will need a more well-rounded game against No. 1 North Carolina in the Elite Eight.
Kansas shot a pathetic 37.5 percent from the floor (including 7.1 percent from three), but they did well compared to North Carolina State's 27.9 percent.
Kansas should have dominated the boards in this game, but they were actually outrebounded 44-42, and gave up no less than 21 offensive rebounds.
While the team played excellent defense, they will need to shoot better on Sunday if they are going to make it to the Final Four.

And that's all she wrote. Kansas beats North Carolina State 60-57. Stay tuned to this page for my post-game recap, predictions and more.
The Wolfpack NEEDS to find a player who has his momentum going towards the basket, otherwise, they are not going to score on this play.
Kansas has had so many opportunities to put this game away but they just can't do it. Shooting like this down the stretch won't cut it in the Elite Eight or later in the Big Dance.
Wow. What a way to end a game. That was the right call by the ref, but that's a tough way for NC State's season to end. If Robinson makes one shot the Jayhawks win.
I'm so glad I'm not Mark Gottfried. I don't even know what I would do in this situation. Going for three is risky, but going for two drastically limits your time. I guess I would have to go for three, but no one has been hitting them lately.
Elijah Johnson is one of the quiet heroes of this game. He has hit a few big shots, including that last one. He's the team's second highest scorer tonight, and they couldn't have been in this position without him.
Tyshawn Taylor can't buy a basket tonight. Not only is he 2-of-14 from the floor, he just missed that huge free throw.
Oh. My. Gosh. This is the second thrilling game Kansas has been in. This team has a flair for dramatics, and the game comes down to Taylor, who has been struggling.
NC State should try to get it to either C.J. Leslie or C.J. Williams. The last time the team made a field goal that wasn't by one of them was over 13 minutes ago.
Robinson barely made himself available on that possession. That is just not acceptable.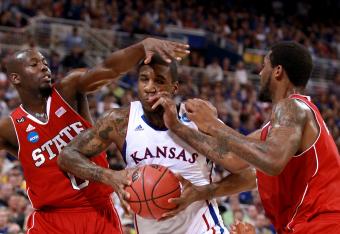 Kansas only has one field goal in the last eight minutes and it was by Robinson. If I'm Kansas I'm feeding my National Player of the Year finalist coming out of the timeout.
North Carolina State-57, Kansas-58
If I'm Bill Self I don't want Tyshawn Taylor shooting for me at the end of the game. He has struggled so much today that I would much rather have him get it to Robinson or Withey.
Bill Self did a good job of saving a timeout before the four-minute-timeout, and now he uses one of the three at his disposal.
Kansas should definitely win this game, but don't count North Carolina State out, as they're a Cinderella for a reason.
I'm going to say that if Kansas can reach 62 points they'll win this game. Just two more buckets and they will be dancing in the Elite Eight.
For those wondering, Kentucky beat Indiana in the rematch, hitting the century-mark and advancing to the Elite Eight. The only spot left open in the Elite Eight will go to one of these two teams.
Right now it looks like Kansas will advance, but North Carolina State can always go off on a quick run because of their shooters.
North Carolina State-52, Kansas-58
If North Carolina State is going to come back it is going to be because of their shooters. They need to keep attempting those open threes and hope that they fall like they did in the beginning of the game.
I thought Robinson took Leslie out of this game with his fifth foul. I can see how that was a flop, but that should not have been a foul on Robinson.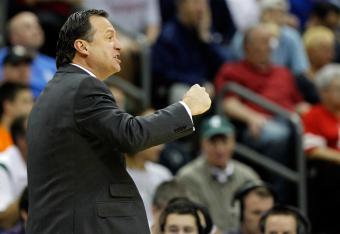 Mark Gottfried had no choice but to put C.J. Leslie in with four fouls. Kansas needs to go right at him on the offensive end.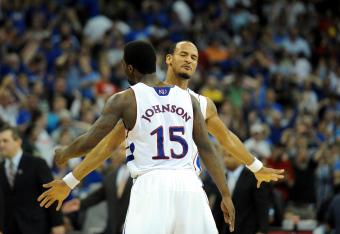 Travis Releford gets this team excited with that play. Momentum is shifting back to KU.
North Carolina State-45, Kansas-53
Kansas is letting this game get too close. If the Jayhawks don't build up a substantial lead by the time Leslie can come back in they are in trouble.
North Carolina State-45, Kansas-51
This article is
What is the duplicate article?
Why is this article offensive?
Where is this article plagiarized from?
Why is this article poorly edited?