New York Knicks' Jeremy Lin and Landry Fields Breakdown Handshake in Video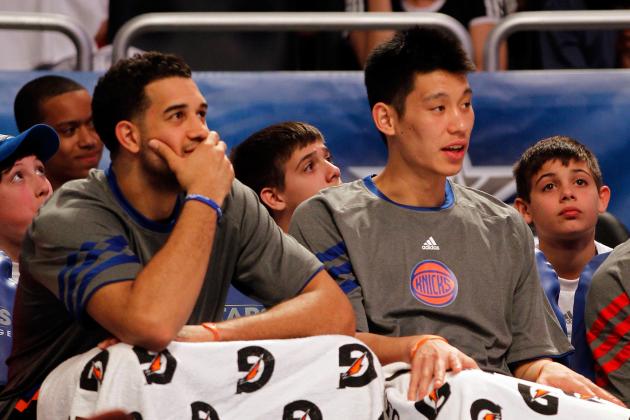 Mike Ehrmann/Getty Images

New York Knicks teammates Jeremy Lin and Landry Fields are letting fans in on the "secrets" of their infamous handshake in their seven step how-to video.
The Knicks have been having fun since the resignation of Mike D'Antoni, but these two guys have been having fun since the start of Linsanity.
Lin and Fields made a video over All-Star weekend of the method behind the madness of their handshake. The handshake, that includes putting glasses on, flipping through pages and patting each others backsides, has warranted a lot of attention.
The video breaks down the handshake in an informative and humorous way.
Lin posted the video to his Youtube account for all to see.
Begin Slideshow

»
Call it weird, awkward or whatever questionable adjective you would like, but there is no question the video is entertaining.
It gives us a look at Lin's personality and a glimpse at the kind of mentality he has brought into the locker room.
Whatever works for the Knicks is a plus at this point. Lin is back to playing dominating basketball, and the Knicks look to be playing like a team that might win a couple of games in the playoffs.
If Lin keeps the team lighthearted and loose, perhaps they will continue their success.