Packers: Jeff Saturday Signs with Green Bay; What's Next?
March 24, 2012

On Friday morning, the Green Bay Packers had a gaping hole the size of Scott Wells in the middle of their offensive line.
Green Bay's former starting center, Scott Wells, left town as an unrestricted free agent for what he hopes to be greener pastures in St. Louis. At age 31, he enters 2012 coming off likely his best season of his eight-year NFL career.
By Friday afternoon, Green Bay compensated for the loss of Wells with the addition of four-time All-Pro Jeff Saturday, according to the Milwaukee Journal-Sentinel.
Saturday, who turns 37 in June, reached a two-year agreement with Green Bay to become the Packers' new center after spending the previous 13 years in Indianapolis. It was a popular assumption that Saturday would be headed to Denver after his former teammate Peyton Manning announced he'd sign with the Broncos earlier this week.
It appears Saturday believes his best chance at winning a second Super Bowl comes with Packers QB Aaron Rodgers, not with Manning, his quarterback from 1999 to 2010.
According to Pro Football Focus' 2011 grades, Green Bay will attempt to replace the league's fourth-best center in Scott Wells with the fifth-rated player at the position, Jeff Saturday.
Now that the center position appears in good shape for the immediate future, the Packers' attention shifts to other personnel deficiencies. While Saturday was needed to solidify an otherwise young offensive line, Green Bay's downfall in 2011 fell on the shoulders of its 32nd-ranked defense.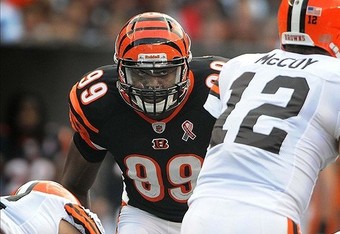 Despite the presence of one of the league's best pass rushers in Clay Matthews, Green Bay struggled mightily in getting to the quarterback. Often challenged by multiple blockers at a time, Matthews accounted for just six of the team's 29 sacks, a single-season career low.
On the other side of its defensive front, Green Bay relied on a rotation of Erik Walden, Frank Zombo and Brad Jones at right outside linebacker. All three have shown potential as young players. However, none has risen to the occasion and made the most of the opportunity to be the lone starter.
Combined with the loss of Nick Collins to a neck injury, the Packers provided very little resistance to opposing quarterbacks. There are only a handful of elite safeties in the NFL, and Collins is certainly one of them. However, losing one player in the defensive backfield doesn't account for dropping from fifth-best pass defense in 2010 to the league's worst in 2011.
Following the 2010 season in which Green Bay won Super Bowl XLV, the Packers lost a key figure from their defensive line when Cullen Jenkins signed with Philadelphia. By allowing Jenkins to leave, the team was putting a great deal of faith in unproven former second-round pick Mike Neal.
Neal was placed on the season-ending injured reserve list after just two games as a rookie, and unfortunately for the Packers, he missed an additional nine games in 2011.
With the inability of Neal to stay on the field, Green Bay suffered the consequences when they put all their faith in Jarius Wynn, C.J. Wilson, and Howard Green to fill the shoes of Cullen Jenkins.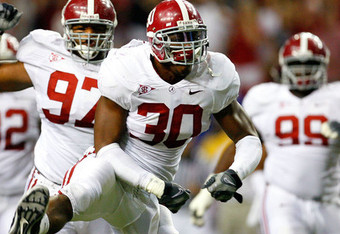 By Packers general manager Ted Thompson's standards, Friday was quite a spending spree for the Packers. On top of bringing in Jeff Saturday to be their new center, Green Bay also signed five-year veteran Daniel Muir to be a part of their rotation on the defensive line.
Muir entered the league as an undrafted free agent with Green Bay in 2007, and he's made 26 starts playing the last four seasons with Indianapolis.
Muir is a possible replacement for unrestricted free agent Howard Green, but he isn't likely to play a major role for the Packers if he makes the final roster.
If the Packers were looking to make other additions through free agency, signing Saturday and Muir won't prevent them from doing so.
Earlier this week, the Milwaukee Journal-Sentinel reported that Green Bay has interest in free-agent outside linebacker Manny Lawson. Though the signing likely would go largely unnoticed around the league, Lawson could be a significant upgrade for the Packers over their current platoon at right outside linebacker.
Thompson isn't known to spend a lot of money in free agency, but he does his due diligence with veterans, particularly once their price tags comes down. Lawson made just $3 million last year with the Cincinnati Bengals, so a similar contract would likely fall within Thompson's tight budget.
If the Packers are able to reach an agreement with Lawson, they will enter the draft with a lot of flexibility in regards to positions of need.
Assuming veteran safety Nick Collins would positive news on his neck, the Packers faced three key holes on their roster. They've found a short-term answer at center by adding Jeff Saturday, but there are still concerns surrounding the defensive end and right outside linebacker position.
There are several pass-rushing outside linebackers that figure to go in round one of the draft. South Carolina's Melvin Ingram figures to be selected in the top 10, and Courtney Upshaw is projected to come off the board in the middle of the first round.
If the Packers stay put in the late first round, some pass rushers that could be worth the 28th pick include Nick Perry, Whitney Mercilus, Andre Branch and perhaps Vinny Curry.
Even if they're able to sign Manny Lawson, the Packers would likely still be interested in adding an edge-rushing outside linebacker early in the draft due to their ineptitude at the position a season ago.
The same thing is true about the center position. Despite Jeff Saturday signing with the Packers, Green Bay would surely face a tough decision if Peter Konz were available at 28, especially given Saturday's age.
Now that Saturday is in the fold, the Packers won't enter the 2012 NFL draft without a capable starting center. Prior to Friday, the team's top player at the position was Evan Dietrich-Smith, a man most famous for being on the receiving end of a Thanksgiving Day stomp via the foot of Ndamukong Suh.
In my opinion, the deepest position in the first round is at defensive tackle, or defensive end in the case of 3-4 teams. Dontari Poe will likely be the first off the board at the position, with Fletcher Cox and Michael Brockers falling somewhere in the middle of Round 1.
There is a chance that several fine players, such as Jerel Worthy, Devon Still, Kendall Reyes and Brandon Thompson, could be available for the Packers with the 28th pick.
If the Packers use their first selection on offense, it seems unlikely that it would be used on any position other than an offensive lineman or running back. The draft's top RB, Trent Richardson, is believed to be a rare talent and will likely be selected in the top 10.
Miami's Lamar Miller and Virginia Tech's David Wilson both hope to go in round one, but it's very questionable whether there will be a second running back selected in the first 32 picks.
In a perfect world, Green Bay's first selection would be used on a defensive player capable of making an immediate impact next season.
If the Packers want to address the linebacker position with their first pick, an intriguing possibility would be Dont'a Hightower from Alabama. Hightower played inside linebacker for the Crimson Tide, but last season Nick Saban occasionally used him as an outside pass rusher on third downs.
Hightower's versatility could be of great value to Green Bay, especially considering the uncertainty of A.J. Hawk following this upcoming season.
The front seven contains more holes than any other area of the team, but the cornerback position is certainly a possibility when it comes to the Packers' first-round pick. One cornerback to keep an eye on for the Packers is Stephon Gilmore from South Carolina.
Standing 6'0" and weighing 190 pounds, Gilmore has drawn comparisons to Charles Woodson due to his size and his willingness to throw his body around and make tackles. With the cornerback position, the Packers value physicality and the ability to play man-to-man coverage—Gimore passes both tests.
Despite the Jeff Saturday signing being Green Bay's biggest-name signing since 2006 when they signed Charles Woodson, it doesn't necessarily mean they've made their big splash and are getting out of the pool. When unrestricted free agents remain unsigned, their value decreases and often more teams become interested.
The longer players such as Manny Lawson stay on the free-agent market, the closer Ted Thompson moves towards his phone.
As usual, Green Bay's offseason plans remain close to Thompson's vest. However, thanks to Jeff Saturday, the Packers have one less glaring need about a month before the draft.