NCAA Tournament 2012: Hottest Cheerleaders and Fans of the Elite Eight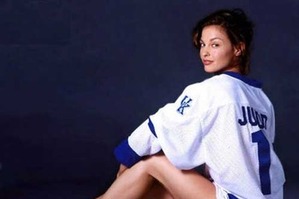 Well, here we are back again.
Seems like we have done this before.
Welcome to the Elite Eight Edition of the hottest fans and cheerleaders in basketball.
After a nice response to the first slider last week, let's look at the eight teams left. While we have some teams who were expected to be here and win the whole thing, there are some nice surprises. I don't think Louisville or Florida were on everyone's radar when they filled out brackets.
That's a great thing for college basketball.
And with the heightened awareness of the last eight teams in the field, there is always a great opportunity to see the sights that make college basketball great.
This is one of the greatest times of the year for college sports and these fans and cheerleaders help make it spectacular.
Begin Slideshow

»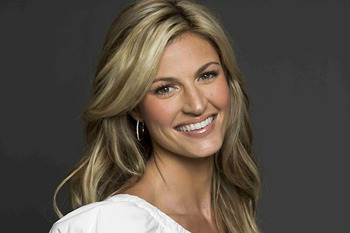 We start off with the lovely Erin Andrews.
A former Florida Gator and current sports reporter, the smile gets you every time.
She is an icon now in the world of sports journalism and just happens to be a Florida graduate.
I am sure Gator Nation loves the fact she is on their side.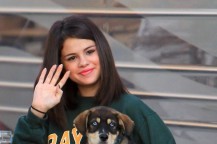 She is too cute for her own good.
And the fact she loves dogs and supports the Bears, well, that is icing on the cake.
Makes you wanna ask "Justin who?"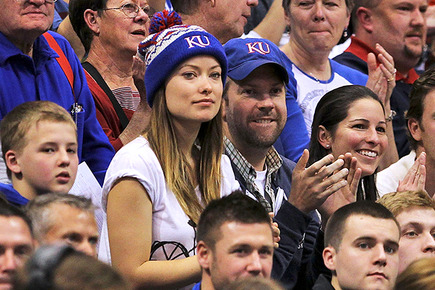 Every time I see Olivia Wilde, I shudder. She is pure beauty.
Add the fact that she is a Kansas fan and has spent time in Allen Field House cheering on the Jayhawks.
Be still my heart. You go girl!
And we love Ashley Judd.
The smile, the constant support and the looks don't hurt either.
And when she is on the court cheering with the cheerleaders and dance squad, well that just takes it to whole new level.
As long as UK is in the tournament, we will see more of Ms. Judd.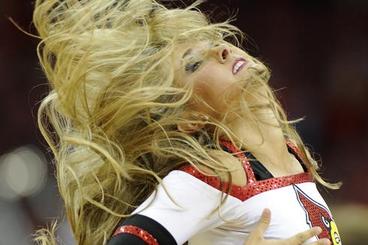 Louisville basketball under Rick Pitino is so awesome it causes dancing attacks like this one.
This UL supporter obviously lost all control when she saw how good the Cardinals were playing in the NCAA Tournament.
And we did not mind watching it a bit.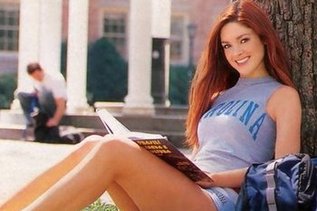 Brains and beauty. That's what I love about North Carolina.
The campus is pretty and the fans are pretty hot as well.
And when it comes time to watch from the Dean Dome, there is nothing much like it. Those books are replaced with pom poms and raucous cheer.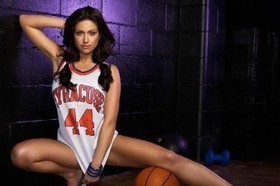 Oh my goodness. To steal a phrase, "Good God."
If this was waiting for me on the basketball court, I would do everything I could to win and send her home happy.
And if this was what was waiting for me after a basketball game, then I would be beside myself.
What a dilemma, and a good one to have.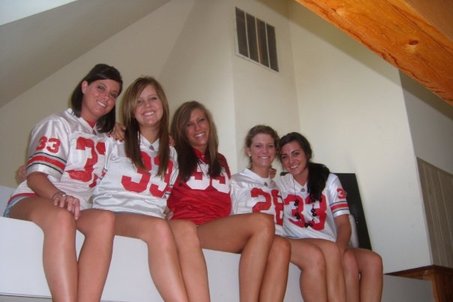 Everyone loves Buckeyes Basketball.
These five ladies may be sporting football jerseys, but I am sure they know their way around a gymnasium as well.
With that kind of support, Ohio State rarely loses.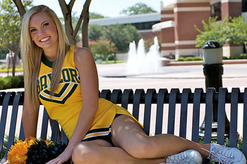 This is why I could go wacko in Waco.
Blond hair combined with gold and green? Sounds like a winning combination to me.
And if all the cheerleaders greet you at the game with that kind of smile, most of us are bound to blush a bit.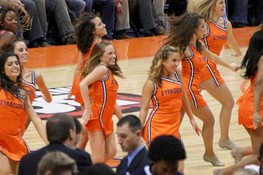 If eight girls in orange came running onto the floor and started dancing, you would take notice as well.
After some close calls in the tournament, these cheerleaders have been all smiles as the Orange are part of the Elite Eight.
Now that is something to shake about.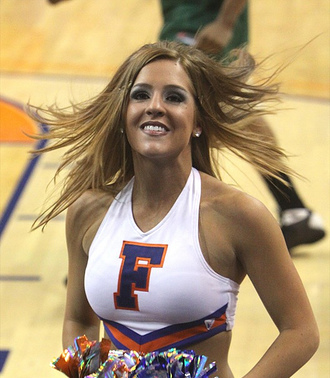 I am an FSU alum, but somehow, I could grow to like orange and blue (don't tell anybody).
Florida has always prided themselves on being a football school, but with the success of the basketball program lately and the magic head coach Billy Donovan has brought to Gainesville, it could be a toss-up as to which team is better or more popular.
Judging by this cheerleader's reaction, we think we know which team she sides with.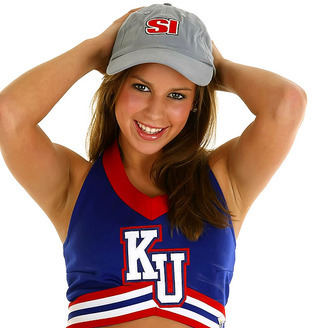 If you can't have Olivia Wilde at the game, then this is just as good. Especially with that smile.
Midwestern girls are always in turn with basketball, which makes them even sexier.
It also makes it more difficult to concentrate on the game, knowing something this pretty is on the sidelines or in the stands.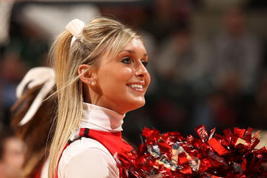 This cheerleader is all smiles because the Buckeyes made the Elite Eight and players like Jared Sullinger are playing at such a high level.
There is something about red and black that makes everything better on the basketball court.
And a winning smile doesn't hurt either.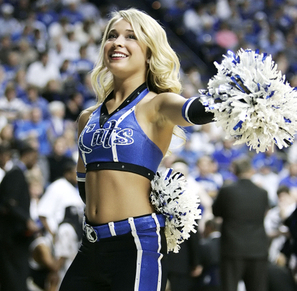 Stare awhile. I don't think she will mind.
While Ashley Judd is the most famous basketball fan in the state of Kentucky, there are other sights that are just as nice in the Bluegrass State.
Maybe the reason this cheerleader is smiling is that Kentucky has only lost one game all season and continues to be on a roll.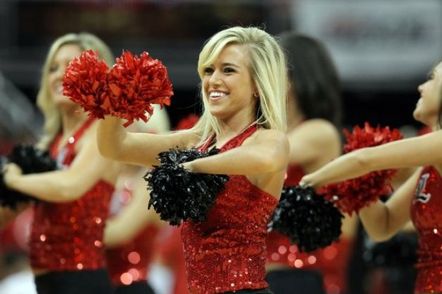 Louisville, like Florida, is one of the dark horses of the tournament.
And while the Cardinals basketball players work as hard as they can in practice and on the court, the dance team and cheerleading squad work just as hard to show their support for the program.
And they always have a smile on their faces.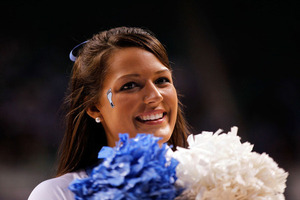 North Carolina got a scare the other night from Ohio University, but was able to pull away in overtime.
Wins, whether they are nail-bitters or dominant blowouts, tend to bring a smile to the faces of cheerleaders and fans alike.
And if it's a win over rival Duke, that is just icing on the cake.