NCAA Bracket 2012: Which Experts Are Looking the Worst
March 23, 2012

Streeter Lecka/Getty Images
Well, my brackets are busted, and in times like these, it is good to laugh at the misfortune of others. Let's break down the awful March Madness picks from the "experts".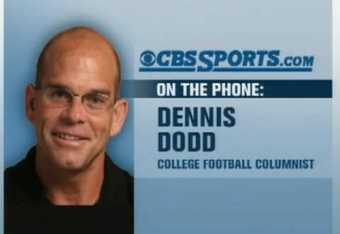 1. Dennis Dodd - Senior Writer at CBS Sports
Bwhahahah. Yay. At least I wan't brash enough to pick Missouri to win it all. Trying the "Pam the Intern" route, Dodd clearly went with the pretty animals as mascots to win. 
I love the Creighton over North Carolina pick because it screams a Bro sensibility, and I like that about you, Dodd. 
"Yeah, Creighton is going to take down powerhouse North Carolina. Now hand me another PBR." I am guessing Dodd asked his magic 8-ball for at least half these picks.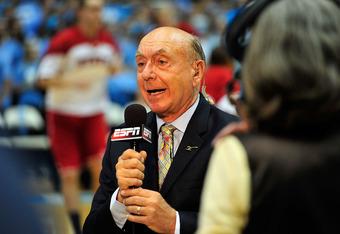 Grant Halverson/Getty Images
2. Dick Vitale - Loud Guy that Shouts for ESPN
You can see Vitale's bracket in all of its glory here at the official page. 
I can't tell you how therapeutic this exercise has been as we see that yet another expert picked Missouri in the Final Four.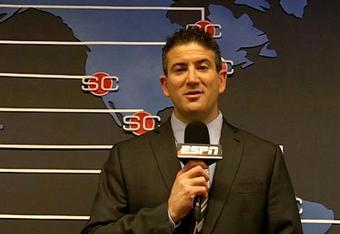 3. Andy Katz - College Basketball Writer at ESPN
Andy Katz has a solid college basketball mind, you would be hard pressed to find someone to argue with that, which brings us to an important part of this exercise in review.
The NCAA Tournament is like that crazy girlfriend you dated in high school. You have absolutely no idea what is going to happen next, but you know that there is about a 50% chance it will be good. 
Just when you think your bracket couldn't get any worse, cheer up. It could be worse, because you could be an expert.