The Ultimate Fighter Live Preview: Justin Lawrence vs. Cristiano Marcello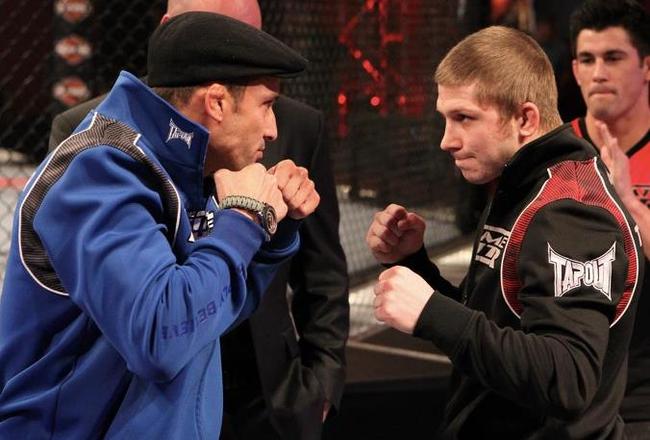 Tonight's third episode of The Ultimate Fighter Live features an honest-to-God big fight.
That's something we haven't really seen in past seasons of the show, at least not since Roy Nelson smothered Kimbo Slice with his belly back on the Heavyweights season. Justin Lawrence and Cristiano Marcello were my two picks to advance to the finals of this season, and yet here they are, meeting in the second tournament fight.
The fight came about when Dominick Cruz punked Urijah Faber at the end of last week's episode. Cruz had control of the fight pick for this week and selected Lawrence from his team. Instead of picking an opponent from Faber's team, Cruz instead told Faber to pick his best guy.
Faber asked his team who wanted to step up and face Lawrence. They all stayed quiet, and nobody volunteered. Cruz ultimately picked Marcello, setting up a highly intriguing striker vs. grappler battle between two favorites.
Justin Lawrence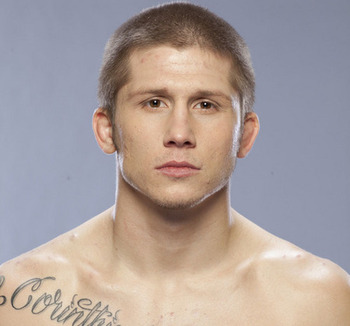 JUSTIN LAWRENCE (3-0)

TUF Live record: def. James Krause
Lawrence seemingly came out of nowhere with his destruction of Krause in the elimination fights. But a quick look into his past reveals a fighter with a ton of experience that belies his young age. Lawrence claims he has over 150 fights on his record, and while those obviously cannot be verified—a la Rickson Gracie—it's quite apparent just by watching him that the kid has a ton of talent.
He's the most flamboyant and devastating striker in the house, as evidenced by the Krause fight and the YouTube videos of previous fights that are available. He'll consistently go for the finish, looking for the kill, and that will make him a heavy fan favorite if he's able to dispatch Marcello in the same fashion he did Krause.
Cristiano Marcello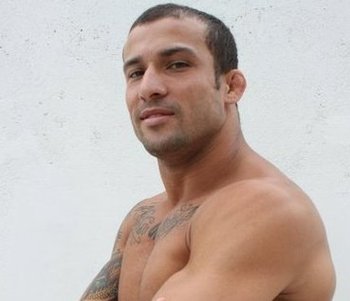 CRISTIANO MARCELLO (12-3)

TUF Live record: def. Jared Carlsten
As noted (on many occasions), Marcello is easily the most accomplished grappler in the house. He's even a far better submission specialist than Faber, Cruz or any of the coaches they have on their respective staffs.
His standup game has always been a question mark, though. There's one thing that Marcello does, and does very well, and that's securing submissions. His striking game has allegedly made big strides in the last four years, but he's still deadliest when the fight goes to the ground.
The Verdict: Who Wins the Fight?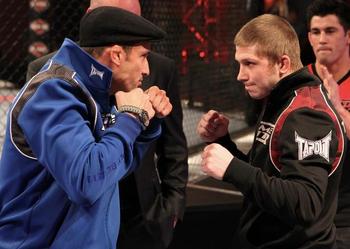 This is such a fantastic fight. I can't say it enough. It hearkens back to the old days of MMA, when you had two guys who were very good in completely different specialties.
Has Marcello's striking game advanced enough for him to withstand Lawrence's attack on the feet? That's the key to the entire fight. If he's able to withstand the initial onslaught from Lawrence, he'll be able to move into his own game plan and get the fight to the ground. Lawrence has shown plenty of smoothness in his transitions to his own ground game, but let's not kid ourselves; he's not even remotely near Marcello in terms of grappling skill.
I'm going with the underdog here. Look for Marcello to possibly take a beating early, but he'll weather the onslaught and secure a takedown near the end of the first round. From there, it's academic.
Prediction: Cristiano Marcello by submission, Round 1
Keep Reading