WWE: 10 Wrestlers That Should Break Through After WrestleMania 28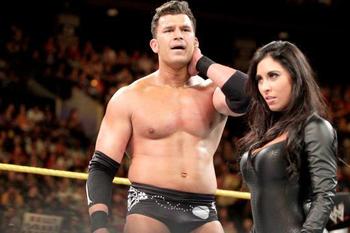 With WrestleMania 28 only a week away, many wrestling critics and fans are looking past the big event to the upcoming WWE year.
The months following WrestleMania traditionally feature big shake-ups in the Raw and Smackdown brands, which may include the abolition of brand-extension this year.
At the very least, some talent will likely be let go or sent down to FCW over the coming months and new wrestlers will be added to the roster to inject new blood in both of the flagship shows.
While wrestlers like CM Punk, John Cena and Randy Orton will continue to have a banner year as top talent, the following 10 wrestlers seemed destined to receive their first or second pushes in the coming wrestling year and breakthrough on the mid-card.
Tyson Kidd
Although Tyson Kidd has been in the WWE since 2009 and is even a former Tag Team Champion (with David Hart Smith, who has since been let go), Kidd has never been given a solid opportunity to showcase his in-ring abilities as a solo star, largely due to his weakness on the mic.
Over the last year, Kidd has developed a following on NXT, where his mic skills have been given a chance to improve while he's continued to develop as a superior technical wrestler.
Currently embroiled in an intense feud with Michael McGillicutty, Kidd has seen a tremendous amount of growth since he was first given a push as a member of The Hart Dynasty, and his efforts can't be going unnoticed by The Powers That Be.
Maxine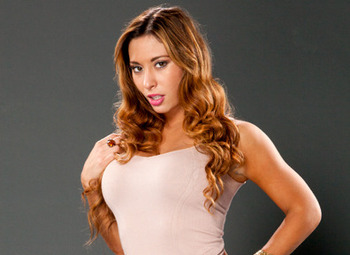 Although she once won the Wrestling Observer Newsletter award for "Worst Worked Match of 2010," Maxine has sharpened her ring skills to be on par with most of the other divas currently in the division.
However, Maxine's greatest strength isn't in the ring but rather as a personality outside of it, where she has become the centerpiece heel on the current NXT program.
Her strong line delivery, comedic timing and newly-found confidence has made her a compelling reason to tune into NXT.
Although it may be difficult to utilize her given the current state of the divas division, the WWE would be wise to throw her into a manager or valet role on either Raw or Smackdown and give her an opportunity to shine.
Michael McGillicutty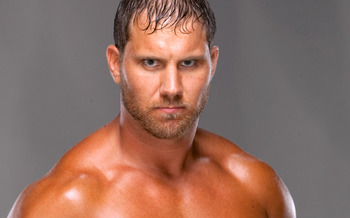 Michael McGillicutty (the real life son of Curt "Mr. Perfect" Hennig) placed second during the second season of NXT and though he would go on to be a one-time Tag Team Champion with David Otunga, he was quickly outshone on the main roster by fellow cast member Alex Riley.
His awkwardness on the mic ensured his burial on the big shows, but since becoming a regular cast member on the current NXT, McGillicutty has found his voice and a great program with Tyson Kidd.
The pair routinely put on pay-per-view caliber matches and could easily transfer their rivalry over to Smackdown, though at the very least, McGillicutty's unique intensity both in and out of the ring could make him a fearsome heel in the coming year and give him solid push as a solo star.
Johnny Curtis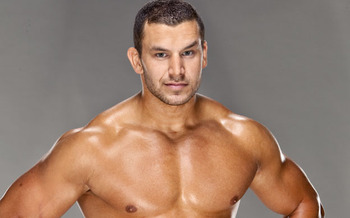 After a successful run in FCW, Johnny Curtis' WWE debut was as a contestant on the fourth season of NXT, which he would go on to win.
Though promised a tag team title shot with his NXT Pro R-Truth, Curtis' only SmackDown appearances so far have been a series of promos last summer and a quick squash match with Mark Henry.
Since his aborted SmackDown push, Curtis has returned to the NXT brand where he has been positioned as top heel and has utilized his unique comedic timing and sleazy persona to great effect.
If the current incarnation of NXT has a breakout star, it's Curtis and the WWE would be wise to carry him over to the big shows, where his abilities would add a new flavor to the main roster.
Dean Ambrose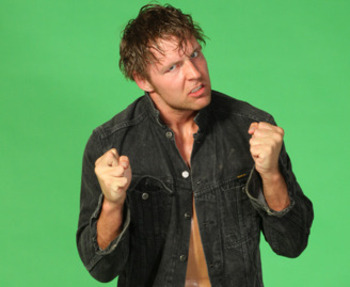 Dean Ambrose (formerly known as Jon Moxley) has been signed to an WWE developmental contract since April 2011 and has spent the last year honing his skills and retraining in the WWE style.
His hot-tempered personality and superior technical skills in the ring has earned him a small legion of fans, including CM Punk and Daniel Bryan.
After a noted FCW match against a visiting Punk, Ambrose has appeared at WWE house shows and has even been booked to win in his most recent WWE matches.
If only one FCW talent were to be promoted to WWE television in the coming year, it would be Ambrose.
Seth Rollins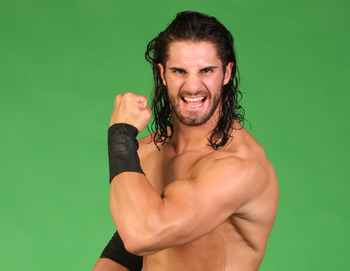 Seth Rollins has already carved out a cult following due to his three-year career in Ring of Honor where he was known as Tyler Black.
Since signing his WWE developmental contract in September 2010, Rollins has been adapting his agile in-ring abilities for the WWE and has been working on his promo skills, which have traditionally been his biggest weakness.
If Rollins' mic skills were a little more polished, it's likely the WWE would have debuted him on either Raw or Smackdown by now, and now that he's been booked for WWE house show matches, it seems inevitable that Rollins will pop up on television sometime this year.
AJ Lee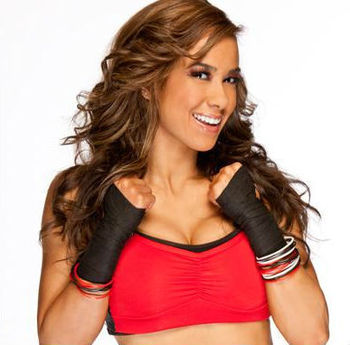 AJ is already in the unique position of receiving more consistent television time than any Diva on the current roster, currently playing Daniel Bryan's emotionally-abused girlfriend.
Even with her visibility, AJ hasn't yet been able to utilize her ring skills fully for a wider audience and an inevitable twist in her current storyline (either she stays face and dumps Bryan or stands up to him and turns heel) will ensure that all eyes will be on her when her moment comes.
With a little more work on the mic and the solid backing of the creative team, AJ will likely become one of the WWE's more popular divas by year's end.
Ryan Reeves (Ryback / Skip Sheffield)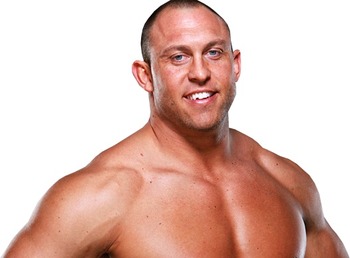 Ryan Reeves has had a long history with the WWE. Originally a contestant on the fourth season of Tough Enough (alongside WWE Superstar The Miz), he was released from his development contract in 2007 only to be resigned a year later and eventually debuting on WWE television as Skip Sheffield during the first season of NXT.
An ankle injury sidelined Reeves' career but he has recently been spotted at house shows, alternating between his Sheffield and Ryback personalities in a variety of matches.
Having seen Reeves in person last month, I can say that he makes for a very impressive monster-type personality and could be utilized as the enforcer in a new stable.
Eight years after starting with the WWE, I hope 2012 will be the year that Reeves/Sheffield/Ryback finally clicks and gets a decent shot at WWE stardom.
Richie Steamboat
Richie Steamboat (the real life son of Ricky "The Dragon" Steamboat) has been on the FCW roster since late 2009 and has become one of the biggest stars of the promotion.
Although sidelined at one point due to injury, Steamboat has won a legion of fans with his high-energy style and good looks.
Steamboat is currently the FCW 15 Champion and is rumored to be participating in WWE house shows some time this spring.
Although a solid wrestler in his own right, his family pedigree should give him the opportunity to show off his talents in the WWE very soon.
Antonio Cesaro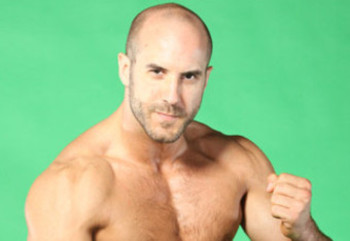 Much like Seth Rollins, the Swiss-born Antonio Cesaro (former known by his real name Claudio Castagnoli) had a powerhouse run in Ring of Honor and other indie promotions as both a solo star and as a member of the "Kings of Wrestling" tag team.
Signed to a development contract in September 2011, Cesaro's fanbase has only grown as FCW has worked on molding his unique cadence on the mic and his large but agile physique into a marketable foreign/arrogant heel persona.
Given that other development talent have been on the FCW roster for much longer periods of time, it may not seem as likely that Cesaro will earn a spot in the WWE by the end of the year.
But Cesaro's work is routinely a highlight of FCW's shows and his quick improvement on the mic shows that he will definitely earn a run in the WWE in the near future.
Keep Reading