2012 NFL Draft: Ranking the Top 10 Strong Safeties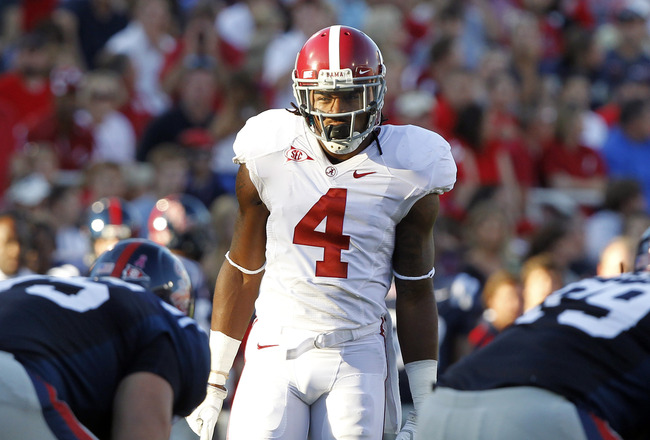 Butch Dill/Getty Images
The 2012 NFL draft has some elite talent at several positions, but strong safety is not one of them.
Everyone loves a stud strong safety. In fact, it's arguably the most fun position in all of sports.
The strong safety doesn't have to worry about coverage as much as his free counterpart, and he spends most his time up close to the line of scrimmage, waiting to attack.
With any luck, he'll blow someone to smithereens on any given play.
Unfortunately, there isn't any great talent at the position this year, but there are several decent options. But which one is the best fit for your team?
10. Sean Cattouse, California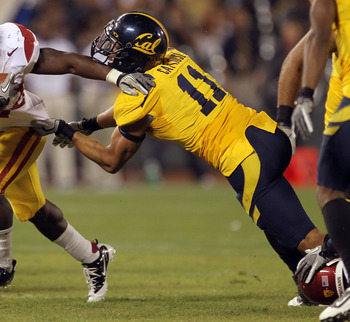 Ezra Shaw/Getty Images
Athletically limited, Sean Cattouse is better when playing in confined spaces. When in the open field, Cattouse's lack of athleticism hurts him, and he can be taken advantage of.
The Cal safety is a solid tackler, but he struggles to take proper angles. Cattouse can play in the box, but he can't do much else, so he'll probably go undrafted.
9. Sean Richardson, Vanderbilt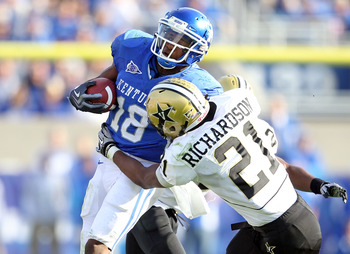 Andy Lyons/Getty Images
At 6'3", 216 pounds, Sean Richardson possesses prototypical size and great athleticism. However, he isn't anything special on the football field.
Richardson's instincts are below average, and his hips are tight in coverage. Only his physical ability and tackling skills make him a draftable prospect.
8. Duke Ihenacho, San Jose State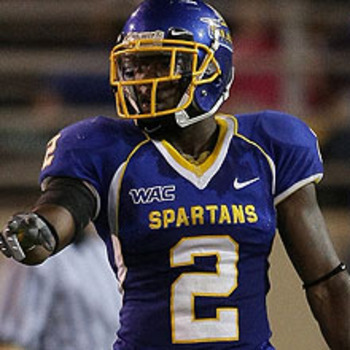 If he were faster, Duke Ihenacho would be a much better prospect. As the San Jose State product's 4.62 40-yard dash time suggests, though, he is quite slow.
Ihenacho is instinctive and aggressive against the run, but he often appears lost in coverage and lacks the speed to compensate. For a strong safety, Ihenacho isn't as good of a tackler as is ideal, either.
7. Cyhl Quarles, Wake Forest
A big hitter, Cyhl Quarles racked up the tackles at Wake Forest. However, Quarles lacks ball skills of any kind, and, as a result, recorded just two interceptions in his college career.
Quarles is a great tackler and excels in run support, but his sub-speed and coverage ability hinders him.
At best, Quarles is a liability in coverage and an asset against the run.
6. Winston Guy, Kentucky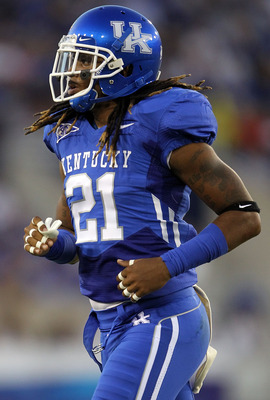 Andy Lyons/Getty Images
Despite what his 40 time suggests, Winston Guy is an above-average athlete at safety. The 6'1", 218-pounder can play sideline-to-sideline, but he lacks great coverage ability.
Guy is a physical player who shows great aggressiveness against the run. He sometimes over-pursues, though, and his ball skills are well below average.
5. Brandon Taylor, LSU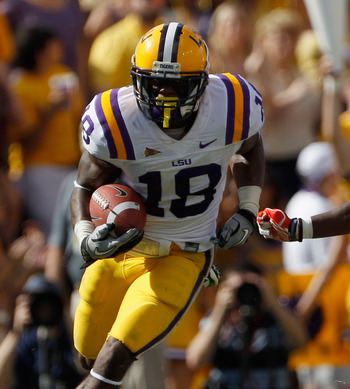 Chris Graythen/Getty Images
Though he was recruited as a cornerback, Brandon Taylor is more of a strong safety in the NFL. The 5'11", 209-pounder is a good athlete, but he has a lot to work on.
As good as he is against the run, Taylor is inconsistent at tackling the ball-carrier. His instincts are awful at times, and Taylor is almost all upside right now.
4. Antonio Allen, South Carolina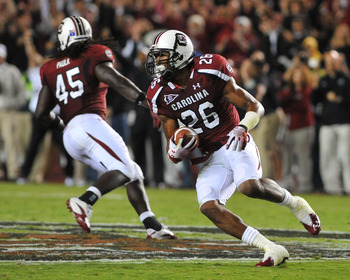 Al Messerschmidt/Getty Images
The 6'2", 210-pound Antonio Allen possesses great size and is a reasonably-good athlete. Allen is a great tackler and delivers devastating blows attacking the line of scrimmage.
The South Carolina product has limited experience in coverage, though he did impress at the Senior Bowl. With time, Allen can develop coverage skills, but he is still raw.
3. George Iloka, Boise State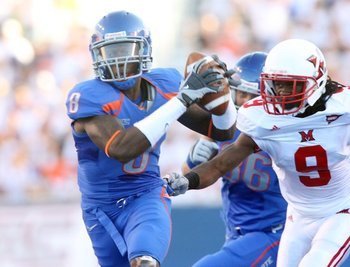 With a 6'4", 225-pound frame, George Ilaka is unusually big for the safety position. The Boise State product is incredibly instinctive, and he's a pretty good athlete too.
As much as Ilaka's size can help him, it can also hurt him. Ilaka struggles to twist and turn quickly, and his coverage suffers as a result.
However, Ilaka can play physically with tight ends at the line of scrimmage, so he's not a complete coverage liability.
2. Harrison Smith, Notre Dame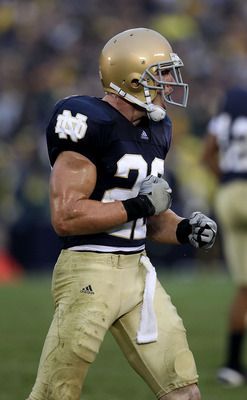 Jonathan Daniel/Getty Images
A versatile player, Harrison Smith has been overlooked through much of the draft process. Smith is adept in coverage, but he really excels in the box against the run.
Though he is a good run-defender, Smith goes for the big hit too often, sometimes leading to missed tackles. Smith's lack of interceptions is also somewhat concerning, and he isn't overly smooth in coverage.
If Smith's stock continues to rise, he could be a mid- to second-round pick.
1. Mark Barron, Alabama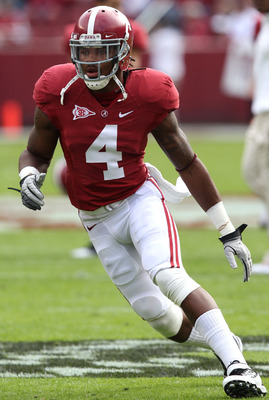 Mike Zarrilli/Getty Images
Mark Barron is a prolific prospect, but he's far from perfect. The 6'1", 213-pounder is a great run-defender with excellent tackling skills, but he struggles to play the pass.
Barron's range is limited, and he is rather stiff-hipped in coverage. Fortunately, Barron is tremendous close to the line of scrimmage, and many feel he is worthy of a first-round pick.
However, Barron hasn't been able to participate in offseason workouts because of a hernia, and may fall into the second round.
Keep Reading