MLB Trade Scenarios: 10 Players Who Will Be Asking for Trades Before Summer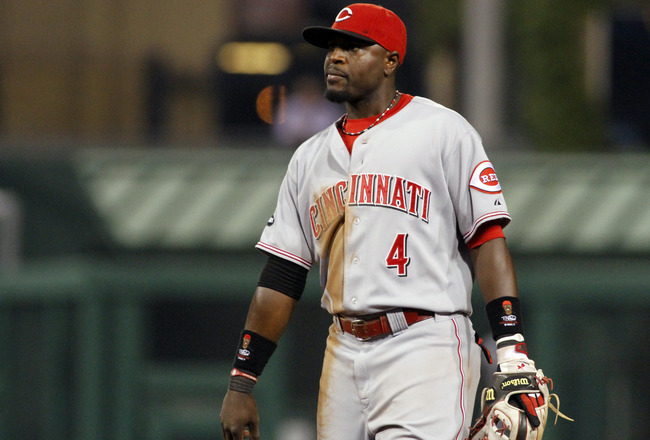 Justin K. Aller/Getty Images
When you see MLB trade rumors scattered throughout the web, nine times out of 10 it involves a team looking to gain prospects, find a star, or something of that nature. In other words, it's team driven.
As we have seen in the past, though, there are times where trade talk is driven by a player, and they end up requesting a trade. As is the case every year, there will be players that for various reasons want out of whatever team they are on.
Here are 10 players who could be asking for trades before the All-Star break is played.
Bobby Abreu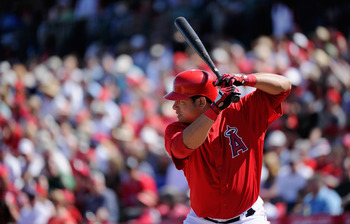 Kevork Djansezian/Getty Images
Bobby Abreu's an easy guy to place on this list since he already requested a trade. A month ago, he and Mike Scioscia had a discussion where Abreu demanded a trade, as he wanted to be an everyday player.
With the addition of Albert Pujols, there is little room for Abreu in the lineup, especially if the Angels use someone else occasionally at DH. Not too many teams need his bat right now, but that obviously could change during the season, and Abreu still has good plate discipline, if nothing else.
Gerardo Parra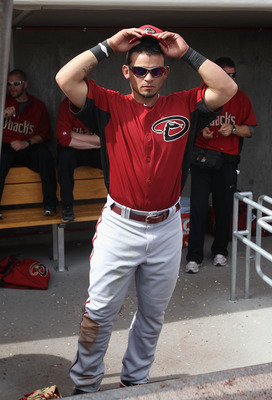 Christian Petersen/Getty Images
Yes, I keep bringing up Parra every chance I get, but any trade rumors that existed when Jason Kubel was signed have now subsided. To Diamondbacks, they're hoping that this case is over.
If Parra ends up rotting on the bench, which I imagine the D'Backs will do their best to avoid, then he will be asking for a trade, though that may also be dependent on whether or not Arizona are running away with the division again.
Wade Davis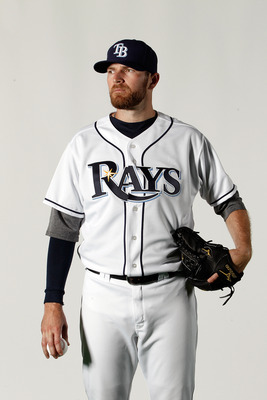 Jonathan Ferrey/Getty Images
The Tampa Bay Rays have six legitimate starting pitchers, and virtually all of them are quite young. As a result, either Jeff Niemann or Wade Davis will be the odd man out.
Niemann might be okay moving to a bullpen role, but the Rays invested quite a bit in Davis, and if he's not playing, then he may want to be traded somewhere so he can start everyday. His contract is very team-friendly, so there would be teams biting if he wanted out.
Brandon Phillips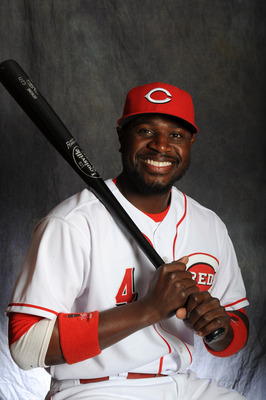 Rich Pilling/Getty Images
Brandon Phillips has been one of the bright spots in the Reds' lineup the past few seasons, and the Reds have made moves that require them to win now. There is an Opening Day deadline for contract talks between Phillips and the Reds for an extension.
If the Reds don't lock him up long term and they somehow fall out of contention, then it's entirely possible that Brandon Phillips could request a trade. The two sides seem to mutually want to remain together, but we've seen that fizzle before.
Brett Myers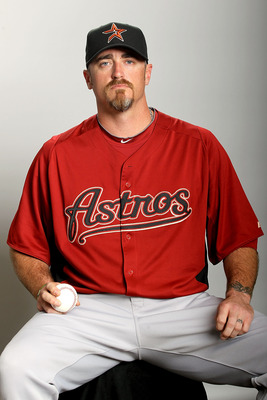 Matthew Stockman/Getty Images
Brett Myers has been the most consistent starter for the Houston Astros the past two seasons, and there's always a trade market for innings eater. So what do the Astros do?
They turned Myers into a closer for 2012, and while he was decent in one year with the Phillies there, the market is saturated with them already. All this does is diminish his free agent value, so I could see him wanting to go elsewhere to start.
Jair Jurrjens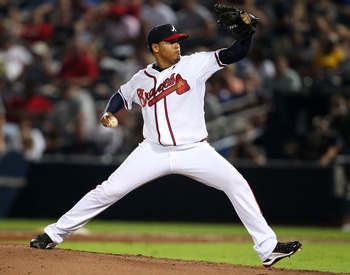 Mike Zarrilli/Getty Images
There's already two strikes towards Jair Jurrjens requesting a trade. First, the Braves are loaded on starting pitchers. Second, the Braves already tried trading Jurrjens during the offseason.
If Julio Teheran plays well enough to start and makes Jurrjens expendable again, he may be the one to set the wheels in motion first, wanting to play everyday elsewhere, since the Braves seem to be fine having him leave anyway.
Francisco Liriano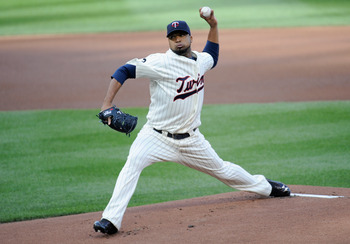 Hannah Foslien/Getty Images
Francisco Liriano is in a make-or-break year in 2012, and since it's his contract year, he's likely going to be traded anyway.
If he's actually performing well, then he's going to want to be traded to a contender, and could very well request it even if the Twins plan to hold him for the year. The question is whether or not the Twins would start talks or if Liriano would.
Domonic Brown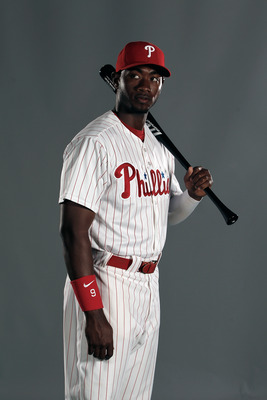 Jonathan Ferrey/Getty Images
Domonic Brown has been a highly touted prospect in the Philadelphia Phillies organization in left field, and is at the point in his career where he needs playing time for the team to see how good he is.
He has combined for 91 games in two years, and is on the outside looking in again this year. It wouldn't surprise me if he asked for a trade, especially behind Laynce Nix in the lineup.
Kyle Seager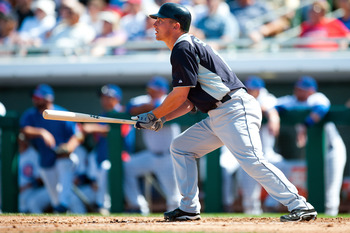 Rob Tringali/Getty Images
It's perhaps too early to gauge how good a hitter Kyle Seager is for the Seattle Mariners, but one thing is certain, he can't be worse than Chone Figgins has been the past couple seasons.
If Figgins remains the starter and continues to stink, then Seager will naturally want some action, and perhaps he would request a trade. He's at a premium position at third base, so it's always possible someone takes a flier on him.
Andre Ethier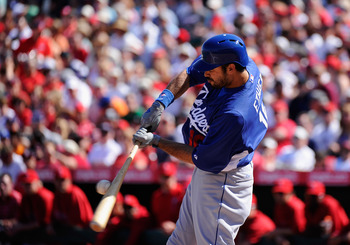 Kevork Djansezian/Getty Images
Andre Ethier is in a contract year this year, and while Matt Kemp got a large contract extension, it doesn't look like he will get a big deal from the Dodgers.
If the Dodgers are not contending in the NL West partway through the year, then whether or not he's having a great season I could see Ethier asking for a trade to play for a contender in hopes that it'll further increase his value.
Keep Reading