Top 10 Reasons To Become A NASCAR Fan In 2009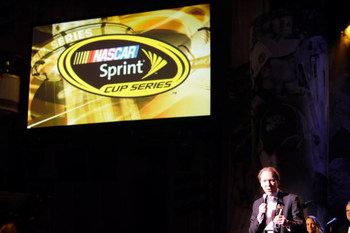 Every year the same thing occurs.
With the football season ending and baseball fanatics still having nothing to do for 2 months, they come into a lot of free time on Sundays.
This year on February 15th, many people will channel surf and see one word pop up: Daytona.
There are always people who have little to no idea of what NASCAR is. Other than relying on the jokes that others make of how boring it is because all they do is turn left all day long.
I'm here to make a very strong case for the other side of that argument. NASCAR is full of 43, 800-HP beautiful pieces of machinery racing at nearly 200 mph, side by side, door to door, and the last 50 laps often leave the most die-hard fan on the edge of their seat.
If you're inexperienced to NASCAR and are looking for a sport to bypass the time, and something you can seriously become hooked on instantly, then NASCAR is a step in the right direction.
10. Cast of Big Name Drivers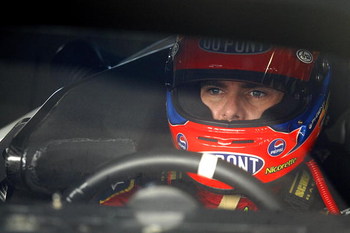 Lets face it, every sport has them. Big name drivers are what keep the casual fan coming back.
A channel flipper won't know who Martin Truex Jr. or Brian Vickers is. They have however, heard of Jimmie Johnson's recent dominance, Jeff Gordon's 4 championships, and fan favorite Dale Earnhardt Jr.
9. Variety of Race Tracks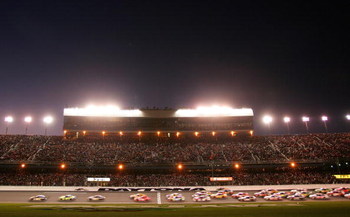 From Short Tracks to Superspeedways, NASCAR has all the variety a sport could want.
All other playing fields in major professional sports look the same, and have no suprises from week to week, unless of course they play in the snow or rain.
With every new race brings a new track which brings its own unique set of challenges to every team.
8. Length Of The Season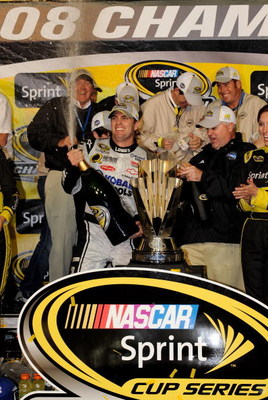 This image makes NASCAR fans both happy and sad at the same time. The 10 month journey that began in February has finally ended and a champion has been crowned, but the sad part is that it's all over.
Fortunately, NASCAR can take claim to having the longest regular season and playoff system of any sport in the world.
Hard to complain about that.
7. Environment At A Live Race
It won't take long for you to get that itch to go see your first live race after you become a fan. Believe me, it does look that amazing on television, and yes it is even better when you go to see a race in person.
The rush you get when the cars drive by lap after lap is unlike anything I've ever felt, and it makes it even sweeter when your favorite driver pulls off the win
6. The Wrecks...Unfortunately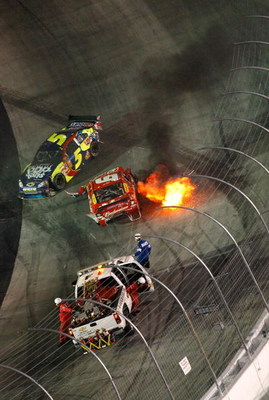 Let's face it some people only tune into the races to hope that there is a big wreck so they can watch the carnage unfold on their television set.
New fans often use this as their first reason to watch the race rather than the racing itself. That all changes once that checkered flag drops and they think to themselves "Hey, that was a great race....oh man I have to wait all the way till next Sunday."
5. The Checkered Flag Falls On Weekends but the Race Starts On Weekday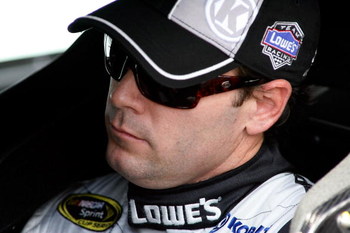 The difference between NASCAR and other major professional sports is that they don't allow us to watch them practice.
NASCAR televises their practice sessions as well as opens them up to the public at the track so we can fill our void for speed before raceday.
4. Drivers Are Extremely Accessible To Fans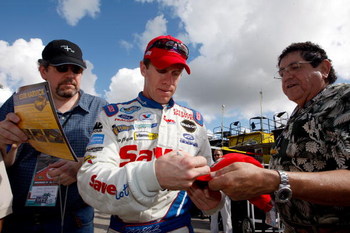 You don't see a die-hard Philadelphia Eagles fan get an autograph from Donovan Mcnabb while he's working. NASCAR is totally different.
The drivers are accessible throughout the race weekend whether at sponsor events or even practice sessions.
That's right, even when they are working on the setup for the car, they take time out of their job to sign a few autographs for their fans and share a few words before sharing some rubber with the race track.
3. Night Racing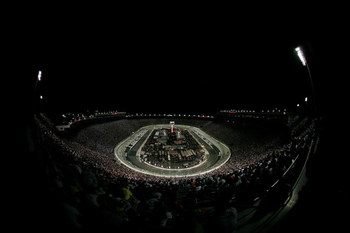 Racing during the day is great, but during the nighttime it's fantastic. Watching sparks fly off the racetrack, high speeds, lights shining off the cars, and especially the flashbulbs as the field comes to take the green flag.
The pace laps of a night race is one of the greatest things the human eye can witness.
2. Short Track Racing
If you're going to pick a first race to watch as a new NASCAR fan, think short track. It gives that new fan an exhilarating ride from his living room that includes close quartered racing, beating and banging off the competitors, pit road action, and constant on track action from position 1 to 43.
What else can a new fan ask for?
1. The Chase: NCAA Football Didn't Want A Playoff So We Created One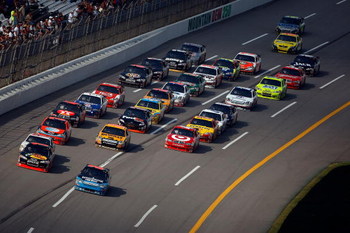 Look at this image and look carefully. This is an actual race during the NASCAR schedule, not to mention it's a playoff race for the Sprint Cup Series Championship.
That's right I said playoff.
The Sprint Cup schedule used to be counted as a 36 race season, and whoever received the most points was the champion. Now the Chase changed everything.
It's now a 26 race season to qualify for the playoffs, then the final 10 races determine the champion.
I bet you won't be watching week 3 of the NFL anymore with NASCAR playoffs on.
In Closing
NASCAR is a great sport to be apart of. It's absolutely a thrill to sit on your couch for 40 weeks out of the year and follow these cars from track to track with their respective teams, owners, drivers, organizations, and most importantly their fans.
It's die-hard fans like ourselves that fuel that competitive fire in our drivers every weekend. Like racing for millions of dollars, fame, fortune, glory, and oh yeah, the Sprint Cup Series Championship Trophy wasn't enough for them to think about.
Keep Reading