Sweet 16 Schedule: Intriguing Storylines for Friday Night's Games
October 28, 2016
Andy Lyons/Getty Images
Revenge is always a great plot for any entertainment, and sports is no different. The Kentucky Wildcats will be looking for just that when they take on the Indiana Hoosiers tonight in a Sweet 16 matchup. 
The Hoosiers and Wildcats played a classic regular-season game on December 10. In that game, the Hoosiers handed Kentucky their first loss of the season on this buzzer-beater from Christian Watford:
You better believe Kentucky wants to avenge that loss, as it only dropped two games all season. The Wildcats see themselves as a team destined for the national championship, and all-time greatness. To avenge one of only two losses in the regular season would be big for them.
Indiana wants to prove the loss was no fluke, and it will come out ready to match Kentucky's energy. It should be a great game.
It's All in the Wrist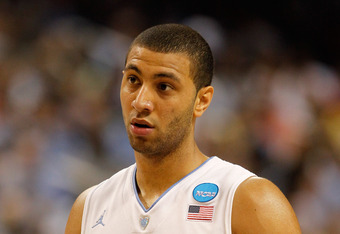 Streeter Lecka/Getty Images
Kendall Marshall is one tough dude. The fact that he's even talking about playing in the NCAA tournament a week removed from a broken wrist is something.
He told Robbi Pickeral of ESPN.com:
Every day it's getting better, but it's a day-to-day basis, whether I'm going to play, Marshall said Thursday. "If we had to jump ball right now, I wouldn't be playing.
Truthfully, the Tar Heels are talented enough to defeat Ohio without him, so should they risk further injury by playing him?
My answer is no.
In the grand scheme of things, this kid is a collegiate athlete with dreams of playing in the NBA. He shouldn't be sacrificed for a college basketball game. The competitor in him wants to play, and that's great. But if he's at any risk of further damage, the call should be for him to sit.
What happens going forward, if the Heels get by the Bobcats, remains to be seen. It's hard to see the Heels winning it all without Marshall.
Brawlers Still Alive
One of the ugliest moments of the college basketball season occurred when Cincinnati and Xavier brawled. Oddly enough, the game/brawl took place on the same day Indiana's Watford nailed the three to defeat Kentucky.
Talk about the best of times and the worst of times.
A local bragging rights clash got way out of hand, players were bloodied and reputations were damaged. Yet, both of these teams have rebounded, and they find themselves in the Sweet 16.
Cincinnati did fall to the Buckeyes last night, but their resurgence is noteworthy.
Xavier draws No. 3 seed Baylor. 
A possible meeting could have happened, only in the national championship. Though that was most unlikely, it's great to see these kids and programs rebound from an ugly incident.
They have placed themselves and their programs in the spotlight for something positive this time around.
On December 10, I don't think anyone would have guessed either school would have made it this far.