Sweet 16 Predictions: Why Only One No. 1 Seed Will Advance
March 22, 2012

We've already seen our fair share of upsets this March, but it's only just begun. As we get down to the nitty gritty the games get more intense and the finishes get more exciting. Many people have already had their brackets busted like a piñata at an eight-year-olds birthday party, so if you've started over with the Sweet 16, here are a few things to consider. 
1 Kentucky vs. 4 Indiana
Kentucky has been the most impressive team thus far in the tournament. They are young and extremely talented, but their inexperience may be their downfall. However, they are still too good for the Hoosiers who will find themselves severely outmatched as the game wears on. The Wildcats will advance, but it is the next round where they might find themselves in some hot water. 
3 Baylor vs. 10 Xavier
This will prove to be one of the more competitive match-ups in the Sweet 16, as both teams have proved this year that they will be tough outs. It's almost unfortunate that they can't both advance. Baylor—you know, that team with the bright jerseys—will squeak out a win in this one. Although both of these teams have the athleticism and talent to match up pretty well with the Wildcats, Baylor is a little more primed and ready to compete for a national title this year.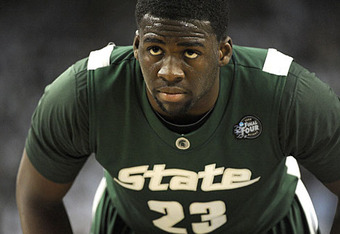 1 Michigan State vs. 4 Louisville 
UPSET ALERT: Louisville has a great opportunity to take down the number one seeded Spartans. The Cardinals are one of the hottest teams in the nation coming into this match-up, thanks in part to the stellar play of their point guard Peyton Siva. He has been controlling the pace of the game for Louisville and looks to continue to do so against one of the more impressive defenses in the tournament.
However, on the other side of the ball for the Spartans, Draymond Green has been asked to do it all, and he has been. He has been a real-life stat sheet stuffer. But Green's luck might have ran out. We'll have to wait and see, but don't be surprised if you see the Cardinals moving on.
3 Marquette vs. 7 Florida
Marquette is coming off a very impressive victory against Murray State. Florida has really picked it up on the defensive end in March. Whether or not they can keep it up is what will determine the outcome of this game. Marquette would definitely have to be the favorites. They are fast, scrappy, and have guys who can get it done on both ends of the floor. Look for them to advance to the next round.
1 Syracuse vs. 4 Wisconsin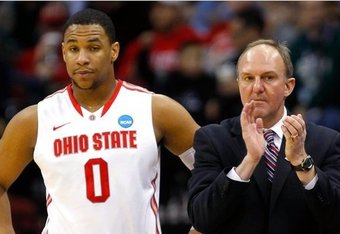 Many people wrote Syracuse off after losing big man Fab Melo. Nevertheless, they just keep winning. Now they match up with the slow-paced Badgers and despite common perception, the Orange are still a very long team. They still effect teams with their length and athleticism, but their impressive run has come to an end. Look for the Badgers to slow the game down and take down the Orange.
6 Cincinnati vs. 2 Ohio State
Both of these teams really lock in on the defensive end. This game could really go either way, but at the end of the day Ohio State will advance because of their play in the paint from Jared Sullinger and Deshaun Thomas. Sullinger struggles when he plays against length, but Cincinnati does not have a lot of that.
1 North Carolina vs. 13 Ohio 
Ohio is this years Cinderella story, and it's not over yet. If the Tar Heels were at full force, meaning their point guard was playing and Henson wasn't recovering from an injury to his wrist, North Carolina would have no problem taking care of the Bobcats. But the bottom line is, they are not. Ohio will come in feeling good, their confidence is at it's peak, and they will knock off yet another number one seed.
11 NC State vs. 2 Kansas
NC State had a good run, but they just don't have enough to beat the Jayhawks. That's about it for this match-up.