Oregon Ducks 2013 Recruiting Targets Still out There to Grab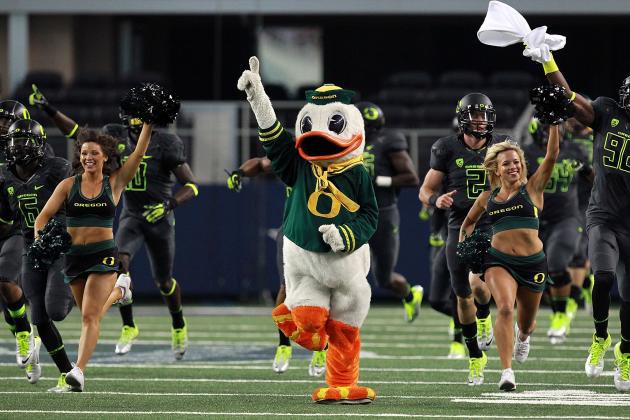 Ronald Martinez/Getty Images

I am very happy with the Oregon Ducks roster for the upcoming 2012 campaign.
I like our returning players, and I love most of the new recruits joining the team this year. I can't wait to see how the new kids fit in with the current roster.
But if we want to keep this fun train ride going, it's not too early to look ahead to the 2013 recruiting class. Some of the top recruits nationally have already verbally committed to schools, and many more will be making their decisions as early as this spring.
Who's still out there that I would love to see the Ducks land? Let's take a look.
Begin Slideshow

»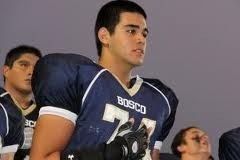 allbuffs.com image
Nico Falah is a 6'5", 270-pound offensive tackle from Bellflower, CA. In addition to the Ducks, who have made him an offer, Falah is also considering Florida, USC, Notre Dame and UCLA, among others.
According to Scout.com, Falah is a physical player who finishes his blocks and plays with a mean streak.
I love that quality in a young man, don't you?
Rated a 4-star prospect, Falah is considered to be the No. 3 OT nationwide and among the top West Coast prospects.
Plus, he has movie-star handsome good looks.
Forget the pretenders, Nico, and come to the real show.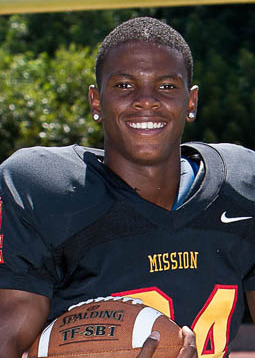 missionfootball.com
Max Redfield is an elite safety—ranked No.6 nationally—out of Mission Viejo, CA. Redfield is 6'2" and 195 pounds.
Redfield's interest in Oregon is "high," but he also has offers from USC, Notre Dame, Cal, Oklahoma and a host of other top notch programs. Currently his top four are Oregon, Notre Dame, USC and Cal.
I don't believe that he has visited Oregon yet, but he has indicated he will this spring or summer.
Could Redfield be John Boyett's eventual replacement?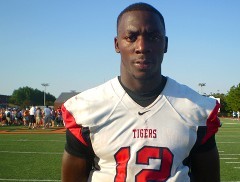 Jamie Newberg Image
Ranked even higher than Max Redfield at safety is No. 1 nationally ranked Antonio Conner from Batesville, MS.
In addition to Oregon's offer, Conner also has offers from Alabama, LSU, Mississippi, Notre Dame, Tennessee and ad nauseam others.
In researching Conner's high school play, what I liked most is that he earned a starting job as a ninth grader, and made 70 tackles and three interceptions for his team, the Class 6A State Champions.
Although Conner is still technically available, my guess is he's the kind of kid who will stay close to home. He probably thinks Oregon is on another planet.
But I hope Nick Aliotti won't give up on him because Conner looks to be as close to a sure thing as you will find in a high school recruit.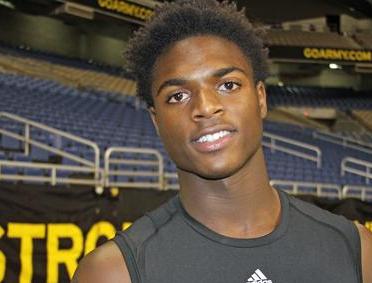 247sports.com
Robert Foster is the top ranked wide receiver in the nation, and probably the top offensive player for the 2013 draft. He's from Monaca, PA, a small burg about 25 miles from Pittsburgh.
Foster is 6'2", 190 pounds and is everything you would expect in a 5-star recruit: big, explosive, fast, elusive with terrific ball-handling skills. And the kid already looks the part of a Hollywood star college WR.
I don't think it's too much to ask that the Ducks assemble the best-looking team as well as the best team.
He is being recruited hard by Oregon. As you would imagine, however, the Ducks are not the only school knocking on Foster's door. Florida, Ohio St, Pittsburgh, Rutgers, Clemson, Penn State and Notre Dame are all after this young man.
Excuse me for a moment while I drool over the thought of Oregon landing the top wide receiver in the country.
Come on out, Robert, and we'll show you the best of Oregon. We'll take you fishing, to the beach, skiing in the mountains. We'll introduce you to the best micro beers in the world (once you're 21, of course).
You will love it here. C'mon!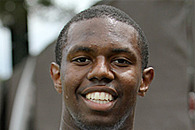 scout.com
Michael Hutchings is a 6'1", 210-pound outside linebacker from Concord, CA's De La Salle High School. He is a 5-star outside linebacker prospect.
Hutchings is being recruited by almost every Pac-12 school, as well as prominent national programs like Michigan, Texas A&M, Oklahoma, Tennessee and Notre Dame (are we sick of them yet? Yes. Just because your coach is named Kelly too, it doesn't mean you can go after all the same players we want).
But Hutchings has declared that his interest in Oregon is "extreme." He has been in regular contact with defensive coordinator Nick Aliotti, whom Hutchings calls "Coach Al."
The book on Hutchings is that he doesn't put up with backs trying to block him, that he hits big, and has really good football instincts.
Reel him in, Coach Al—he sounds like a great get.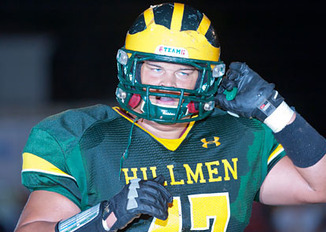 touchthebanner.blogspot.com image
Eddie Vanderdoes is one of the most sought after defensive linemen in the country, and one of the top 5 overall prospects in the west.
By my count, Vanderdoes currently has offers from 20 schools. Along with Oregon's offer, Vanderdoes is looking at such quality programs as Alabama, Michigan, Michigan St, Oklahoma, Georgia and Nebraska.
But Oregon might have the inside track with the 6'4", 285-pound DL. Arik Armstead, the Ducks leading 2012 recruit, is a close friend of Vanderdoes. Both players are from the Sacramento area in northern California.
Plus, it looks like his high school colors are the same as Oregon's, so he wouldn't have to adjust. I think that's as good as any reason to pick the Ducks.
According to Scout.com, Vanderdoes has great quickness and does a really good job of shedding his blockers and getting a push into the backfield.
Vanderdoes has indicated he will visit Oregon this spring.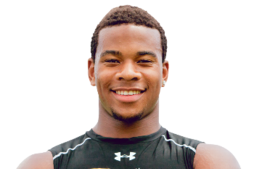 espn.go.com
We can't talk about defensive linemen without mentioning the nation's top prospect, Robert Nkemdiche.
Nkemdiche is 6'5", 270 pounds, and comes from the Atlanta, GA area. He has an interesting family story. Nkemdiche's father is a physician and his mother is a congresswoman in their native Nigeria, who visits every three months or so. His brother plays football for Ole Miss.
The 5-star prospect is said to be extremely strong, powerful and possesses quick feet. He also appears to be humble, smart, with good character—how refreshing.
He has offers from nearly every school that matters, including Oregon. I'm not getting too excited about Oregon's chances, however, as it is difficult to imagine Nkemdiche escaping the clutches of the SEC.
But it's not over until it's over, you never know and all those other cliches.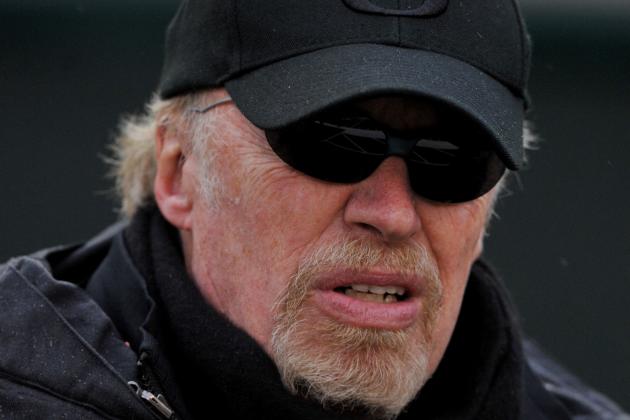 Steve Dykes/Getty Images

It struck me as I was researching this article how far Oregon's football program has come. Ten years ago, Oregon would have been laughed out of most of these kids' living rooms if we dared to go in the first place.
Now we are competing against the likes of USC, Alabama, Penn State, Michigan, LSU and, yes, Notre Dame.
I think it's time we all gave a tip of our hat to Uncle Phil.