Power Ranking the Top MMA Books
Ethan Miller/Getty Images
Mixed martial artists are intense and ferocious beasts.
Or so you would think by watching them in the cage.
While these barbaric qualities may be true for many fighters, it is impossible to deny the fact that mixed martial artists are equally intelligent as they are violent.
While literature is not typically equated with the MMA lifestyle, several fighters and fight fans have written exceptional works about the sport of mixed martial arts and the people that make up its foundation.
Here is a list of the top five books about the sport we love the best, but first, have a look at the books that just narrowly missed the cut.
Honorable Mentions
Blood in the Cage by L. Jon Wertheim
Fighter's Notebook: A Manual of Mixed Martial Arts by Kirik Jenness
Iceman: My Fighting Life by Chuck Liddell and Chad Millman
Start the slideshow and enjoy!
Got Fight?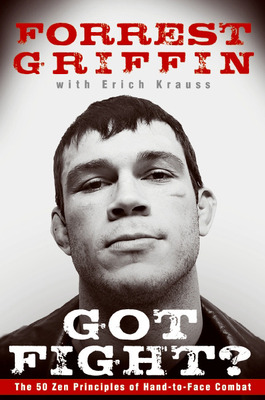 Forrest Griffin's first book, Got Fight? proves that his in-cage persona is, as the UFC is wont to say, "as real as it gets."
Griffin writes exactly as he fights: There is nothing technical or flashy about his style, but dammit if you don't want to keep watching (or, in this case, reading).
Got Fight? details how Griffin started his career as a mixed martial artist and also contains some absolutely hilarious anecdotes from close friends and training partners that are sure to keep you flipping the pages with eager anticipation for what lies ahead.
With Got Fight?, Griffin proved that the "working man" mentality is equally effective in literature as it is in the Octagon.
Becoming the Natural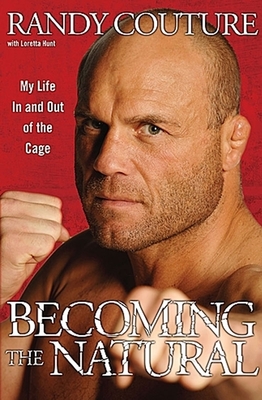 A total 180 from Forrest Griffin's writing debut, Becoming the Natural tells a sobering, oftentimes heart-wrenching, tale of Randy Couture's ascent to mixed martial arts stardom.
Couture wears his heart on his sleeve in this book, and the result is an intimate read that covers every aspect of "Captain America's" oftentimes flawed life.
Like he is in the cage, though, Couture is impossible not to like throughout the novel, a true testament to his honesty and hard-working attitude that we all aspire to achieve.
Frankly, Couture is the man, and this book serves to bolster his already historic legacy as a fighter and as a human being.
Why I Fight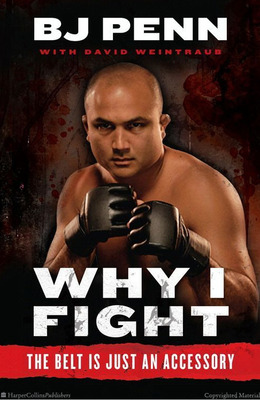 B.J. Penn is arguably the most gifted mixed martial artist to ever step foot in the Octagon.
From earning his Brazilian Jiu-Jitsu black belt in record time to knocking out legends like Sean Sherk and Matt Hughes, "The Prodigy's" accomplishments as a fighter are simply remarkable.
Why I Fight serves as another well deserved notch in his already crowded belt.
The book tells the tale of Penn's life growing up as a scrappy kid in Hilo, Hawaii who eventually found success and worldwide recognition inside the UFC Octagon.
By detailing his life with such precision, Penn is able to give readers a deeper look inside "The Prodigy" and allow us to better understand him as both a person and as a world-class fighter.
The Cauliflower Chronicles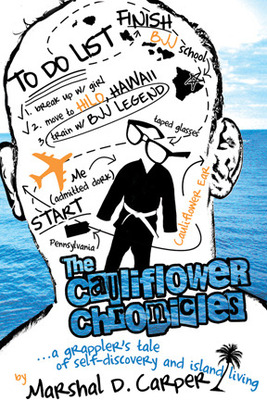 The first book on my list that was not written by a UFC superstar, The Cauliflower Chronicles tells the astounding and gripping tale of Marshal D. Carper, an aspiring grappler and author.
Carper, who hails from a small town in Pennsylvania, seized the opportunity of a lifetime after breaking up with his longtime girlfriend and moved to Hilo, Hawaii, where he trained twice a day at the B.J. Penn Academy.
The Cauliflower Chronicles details every aspect of this journey with a passionate honesty rarely found in the "macho man" community of mixed martial arts.
Carper tells of his hardships both on the mat and in everyday island life, and the result is a riveting tale that sheds light on both Hawaiian culture and the young grappler's growth as a human being.
With expert writing and keen observations and analysis found in the book, The Cauliflower Chronicles is an absolute must-read for MMA fans.
The MMA Encyclopedia & Total MMA: Inside Ultimate Fighting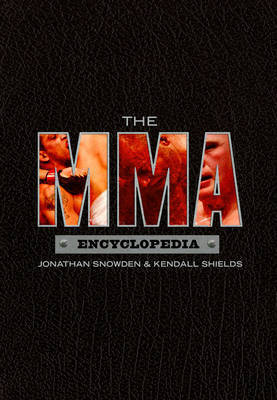 Fellow Bleacher Report writer Jonathan Snowden wrote the book on MMA literature.
Literally.
His two novels, The MMA Encyclopedia and Total MMA; Inside Ultimate Fighting are as thorough and detailed a look at the sport of mixed martial arts as anyone could want.
The books are huge volumes containing a rich pot of facts and information about the sport of MMA, and even the most hardcore fans will learn something by reading either (or both) of Snowden's literary endeavors.
It is difficult to understate how complete these novels are; you just have to read it to believe it.
Keep Reading