NFL Draft: Top Five Denver Bronco Draft Targets Following Monster Transactions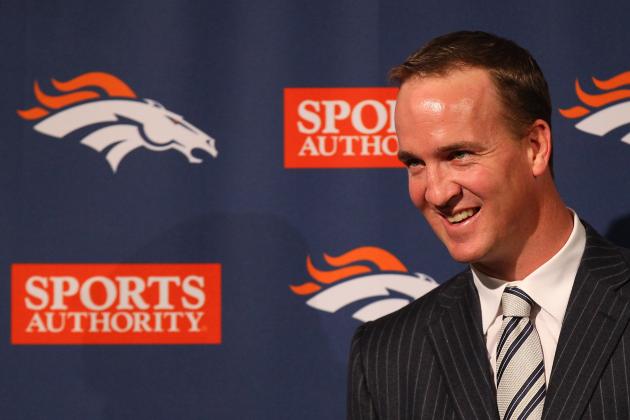 Justin Edmonds/Getty Images

The Denver Broncos just signed free agent quarterback Peyton Manning, and have traded current QB Tim Tebow to the New York Jets, according to FOX Sport's Jay Glazer.
What a week it has been for the franchise.
After the two monster transactions, the Broncos still have holes to fill. They lost DT Brodrick Bunkley via free agency, and have a huge gap on the defensive line. They also have holes at linebacker and defensive back.
The Broncos have utilized free agency so far, re-signing LB's Joe Mays and Wesley Woodyard, and, most notably, signing Manning. However, Denver needs to effectively use the draft, as they can't afford a draft whiff or miss. If they flunk draft day, the Manning acquisition will be a waste because it will set back the team.
Begin Slideshow

»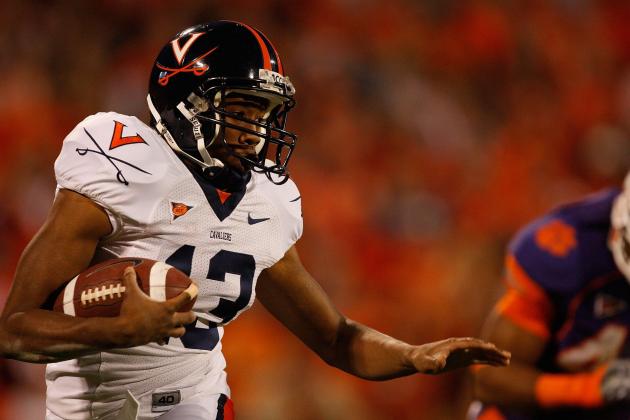 Streeter Lecka/Getty Images

The Broncos do have CB's Champ Bailey and Andre' Goodman on the roster, but they really need more youthfulness at that position.
Bailey and Goodman are both 33 years old. Nickelback Chris Harris is 22 years old, but he isn't an outside corner.
Chase Minnifield would instantly make the Broncos' secondary core much younger and brighter. If Minnifield and Harris develop into a solid group of corners, the Broncos will have a great defensive back core down the road. Denver has two very young safeties—Rahim Morre and Quinton Carter—so with the addition of Minnifield, the Broncos would have an extremely bright future at that position group.
Projected Round: Two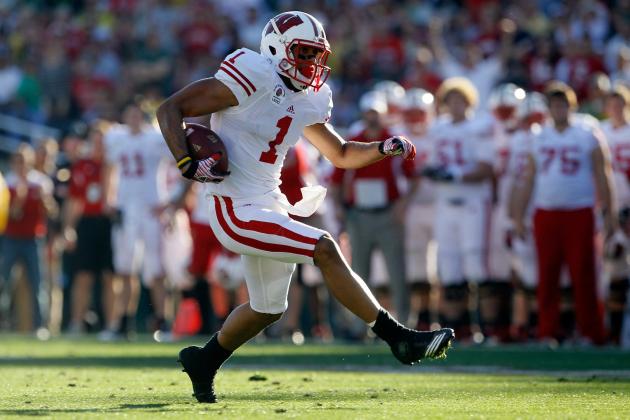 Jeff Gross/Getty Images

Since the Broncos have Manning aboard, they need to improve their subpar receiver group.
Eric Decker and Demaryius Thomas are 25 and 24. They are improving at a very fast rate, but are both very raw and undeveloped.
Decker and Thomas had solid 2011 campaigns, but the Broncos lack a third receiver. They lost Eddie Royal to the division foe San Diego Chargers via free agency.
Nick Toon is a fantastic wideout who is strong, big, fast and reliable. He would take immense pressure off of Decker and Thomas, and would give the Broncos an extra target for their recently acquired quarterback.
Projected Round: Three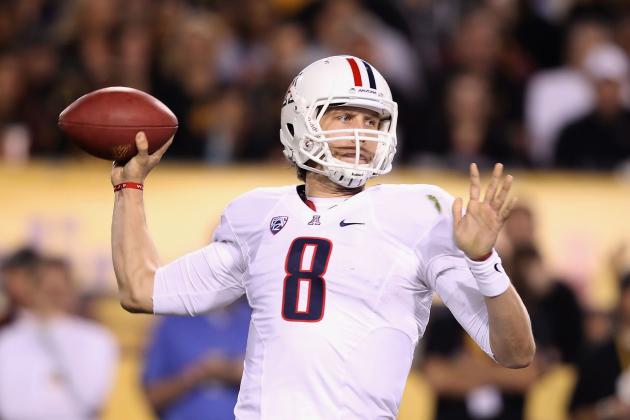 Christian Petersen/Getty Images

While Broncos GM Brian Xanders, executive VP of football operations John Elway and head coach John Fox loved Brandon Weeden, he is 28 years old and would be 33 by the time Manning's contract expires.
Nick Foles is another raw quarterback prospect that would benefit from being developed under Manning's tutelage. Foles operated from the spread system in college, and needs time on the sidelines to grow and gel into the NFL.
Without Tebow, the Broncos can commit to a conventional quarterback and develop another. Manning would hands-down start until he retires, but Foles would come in and play when Manning hangs up his cleats.
Notably, Xanders and Elway scouted Foles. Foles is also a Bronco fan.
Projected Round: Two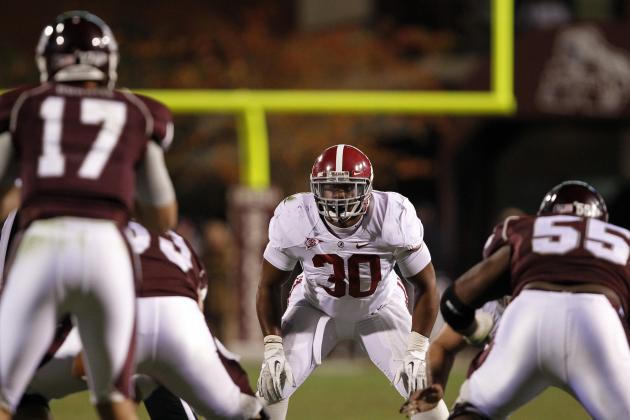 Butch Dill/Getty Images

Alabama's Donta' Hightower is one of the most versatile linebackers to ever be in the draft.
Hightower can stuff the run, pass rush from the inside and outside and can even cover running backs and tight ends. He is the quintessential player for building a defense around. Hightower would be a great defensive nucleus for the Broncos.
As I mentioned earlier, Denver re-signed MLB Joe Mays, thus making the interior linebacker no longer a need. The Broncos have many other needs on defense, and should address those via the draft.
Hightower, however, might be worth the selection if the Broncos are completely sold on the rare prospect.
Projected Round: One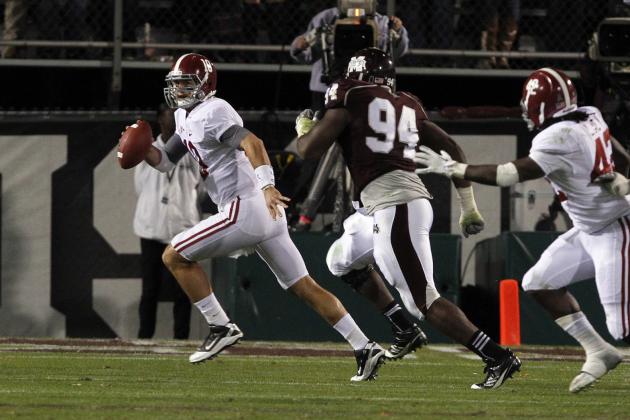 Butch Dill/Getty Images

Fletcher Cox would immediately fill the Broncos' biggest need at interior defensive line.
Cox applies picture-perfect interior pressure, and is versatile enough to kick outside and play defensive end.
The defensive lineman has immense talent. He is very fast for a man his size and can change direction very quickly, as an ESPN analyst perfectly stated in the video.
Brodrick Bunkley's presence would not be missed. In fact, Cox is an upgrade from Bunkley. He is a fantastic player with the potential to be a Pro Bowler.
The Broncos need run support, especially if they are expecting to make a Super Bowl run in the next year or so. Come late December and January, teams will be grounding and pounding the ball, and Cox will be proven vital in run support.
Projected Round: One