5 Celebrities Who We Want to See Introduce Hornets Starting Lineups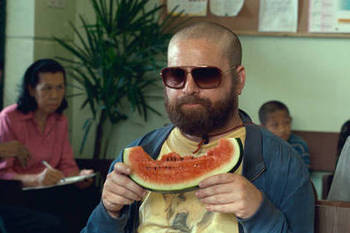 The New Orleans Hornets have had Will Ferrell and Samuel L. Jackson introduce starting lineups this season, and the performances have each been very memorable.
So who else would do well in this role? It's a question worth asking.
It would really be intriguing to see the Hornets do this on a consistent basis, and there are a handful of candidates who come to the forefront of the picture when considering future options.
Photo courtesy of Filmfodder.wordpress.com
Vince Vaughn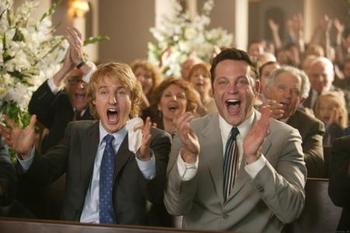 How epic would it be if Vince Vaughn could deliver the starting lineup? It would be nothing short of absolutely awesome.
It would be even better if he delivered it as his character from Wedding Crashers or the role he played in Starsky and Hutch, but a normal Vaughn delivery would also be enough to do the trick.
He could really drum up some interesting descriptions for the players in both lineups, and everybody would certainly be entertained.
Photo Courtesy of Sheknows.com
Chris Rock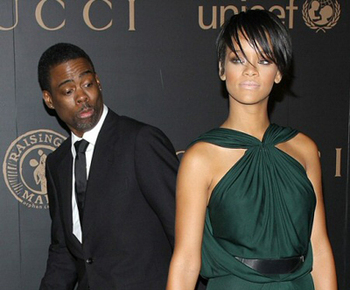 Chris Rock doesn't get the attention that he deserves nowadays, but something tells me that Rock would do really well with this role.
He'd have to get creative in order to capture the crowd's attention, but that has never been an area where he's had trouble delivering before.
I wonder if he'd have the same look on his face as he does in this picture here if he was impressed with how the Hornets were playing on the night he was in the building.
Photo courtesy of Trailershut.com
Jerry Seinfeld
It's pretty remarkable that Seinfeld still gets played in prime time slots now that it's been off the air for so long, but Mr. Jerry Seinfeld still has an incredibly broad market.
There were a lot of people who were entertained by his recent Superbowl spot for Acura, and he's always had a way with words and how to use them to his advantage.
He would really flourish if given the opportunity to introduce 10 basketball players, but he'd probably have to leave his New York Mets hat at home.
Photo courtesy of Theredpin.com
Steve Carrell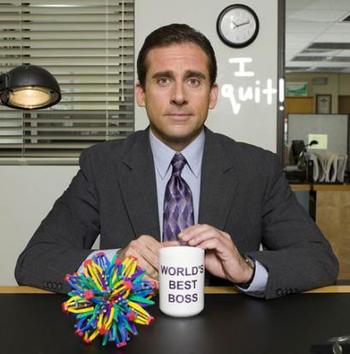 Steve Carrell would just be great on the microphone at the Hornets game, and he would certainly have no shortage of jokes.
Famous for his "that's what she said" punchlines, imaginations can run rampant as to what he'd be able to do when introducing the lineups.
He's certainly got a lot to offer when given free reign as to what he can say, and it would be an incredibly fun pregame ceremony.
Photo courtesy of PerezHilton.com
Zach Galifianakis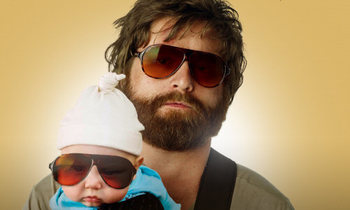 Let's be real: Is there anyone who doesn't want this situation to play out?
Whether or not Zach Galifianakis would bring baby "Carlos" along with him, he is rightfully at the forefront of this list for his comedic genius.
If he does get the gig and the Hornets take this suggestion, I hope that his beeper gets reception in the home arena.
Photo courtesy of MoviesPad.com
Keep Reading

New Orleans Pelicans: Like this team?