Fantasy Baseball Rankings 2012: Matt Moore and Hot Prospects Who Will Shine
March 23, 2012

J. Meric/Getty Images
Over the last five years, prospects have become the lifeblood of baseball. The shift to young, cheap, high-upside talent has changed the way we think about the sport, including fantasy baseball. 
It used to be, if you drafted a rookie that you were wasting a pick because none of them were ever going to play. 
Now, if you don't have at least one rookie on your roster, you are doing something wrong. 
There are a good crop of rookies ready to make an instant impact on your fantasy team this year. Here are the best of the bunch. 
Matt Moore, LHP, Tampa Bay Rays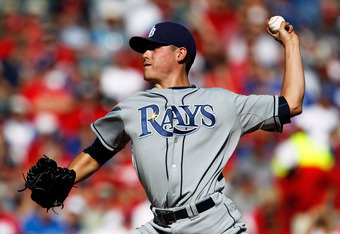 Tom Pennington/Getty Images
Moore's official coming-out party was in the playoffs last year, when he pitched seven shutout innings against the Texas Rangers. That was merely a taste of what he has to offer, though he is getting a tad overrated because of his September dominance. 
Don't get me wrong, Moore will be very good. But is he going to come in right away and win Cy Young awards? Probably not. 
Still, even if he throws 180 innings, Moore should be able to find 160-170 strikeouts with an ERA in the mid- to high-three range. His WHIP will likely sit around 1.10 all year. He is a stud who will soon be one of the five-best pitchers in fantasy baseball. 
Jesus Montero, C/DH, Seattle Mariners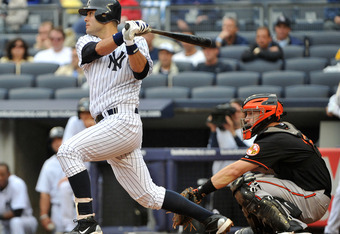 Christopher Pasatieri/Getty Images
Normally when a rookie enters the season as a team's best hitter, it says a lot more about the lineup than the player. And, certainly, the Mariners have all sorts of problems driving in runs. 
But Montero is the perfect player to get this franchise out of it's offensive funk. He is a patient, disciplined hitter who will add power and significant run production to the middle of that lineup. 
Assuming he gets 500-550 at-bats, Montero should hit at least .280 with 20-25 home runs. His RBI total will be low because there are not a lot of players who get on base, but he will provide a lot of power for your fantasy team. 
Addison Reed, CP, Chicago White Sox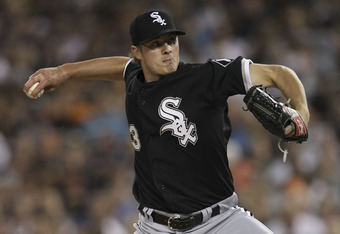 Leon Halip/Getty Images
After making his major league debut last September, the White Sox handed the closer reins to Reed.
He has a true power arsenal, which is what you want to see from a pitcher in the back of the bullpen. Reed is going to miss a lot of bats, racking up strikeouts and saves all at the same time. 
The one drawback to drafting Reed is the White Sox likely won't be very good. That will limit the number of save opportunities that he gets, but the other numbers will be so dominant—likely 75-80 strikeouts in 65 innings with an ERA in the 3.50 range—that it won't matter. 
Closers are always a volatile group, but Reed's pure stuff makes him a breakout candidate in fantasy baseball.