Texas Basketball: 6 Players That Need to Step Up for Longhorns Next Season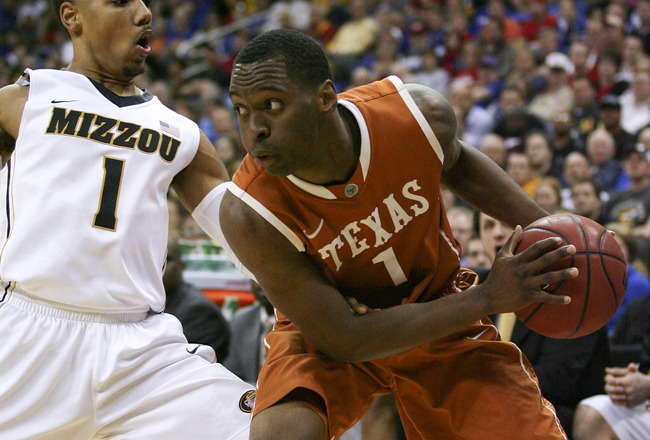 Ed Zurga/Getty Images
The Texas Longhorns made a quick exit in this year's NCAA Tournament, but they have plenty to build on for the upcoming season. Assuming the many underclassmen on this young roster return to Austin for another year, stars J'Covan Brown and Myck Kabongo will have a chance to lead the 2012-13 Longhorns to something much more impressive than a No. 11 seed.
To make that happen, though, they'll need more production from a supporting cast loaded with potential. Sheldon McClellan put in a solid effort in his freshman season, but a more reliable jump shot would make the 6'4" guard a far more dangerous complement to penetrating classmate Kabongo.
Herein, a closer look at McClellan and some of the other Longhorns who will need to raise their games to make Texas a contender in 2012-13.
6. Prince Ibeh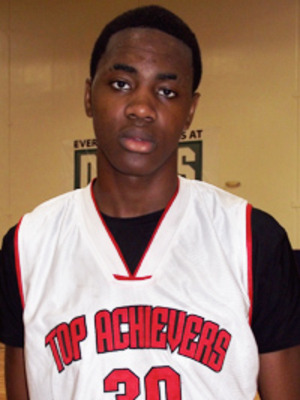 Image from rivals.yahoo.com
Texas stayed close to home with much of its incoming recruiting class, and with good reason. The Longhorns made major strides in improving the frontcourt by keeping local standouts like 6'10" Prince Ibeh in-state.
Rivals.com ranks Ibeh (from Garland, TX) as the 10th-best center in the nation.
He's raw, but he's also a precocious shot-blocker who will immediately shore up one of the Longhorns' biggest weaknesses: 3.7 blocks per game as a team, a figure that three individual players surpassed by themselves.
5. Julien Lewis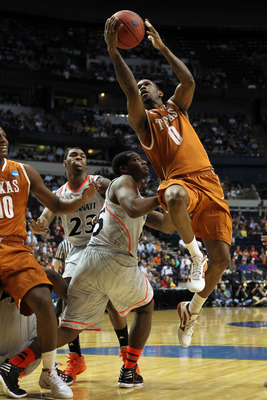 Jamie Squire/Getty Images
Unlike many a freshman guard, Julien Lewis has looked far more at home at the defensive end of the floor. The 6'3" Lewis averaged 3.6 rebounds and one steal per contest as one of the first players off Rick Barnes' bench.
Offensively, Lewis was only a middling shot (.324 from long range), but the area where he could really help Texas next year is by setting up his teammates.
The Longhorns averaged just 12.4 assists per game (210th in the nation), and three-quarters of those came from Myck Kabongo and J'Covan Brown, so Lewis can really help by picking up his meager average of 0.8 assists a night.
4. Jaylen Bond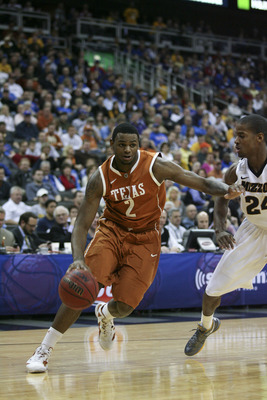 Ed Zurga/Getty Images
For all Texas' rebounding troubles as a team in 2011-12, Jaylen Bond put in a terrific individual effort. The 6'7" freshman averaged 4.6 boards a night off the bench despite playing just 15.4 minutes per contest.
Of course, there were reasons Bond didn't see more playing time, not the least of which was his iffy scoring ability (3.5 points a night).
He'll also need to be more judicious about fouling after getting whistled more than twice per game even in those limited minutes.
3. Jonathan Holmes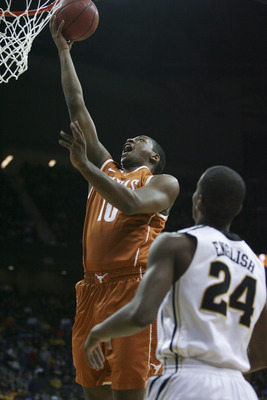 Ed Zurga/Getty Images
Texas' most effective reserve as a freshman, Jonathan Holmes averaged 7.2 points and 4.8 rebounds a game off the Longhorn bench.
At 6'7", Holmes doesn't have a lot of length for a post player, but he's made up for it with muscle and a promising shooting touch.
On defense, though, Holmes wasn't nearly as much of a factor, averaging just 0.6 blocks and 0.7 steals per contest.
Foul trouble hampered him at that end of the floor, but one way or another, he'll need to become more of a playmaker next year to help the Longhorns' defense catch up to their talented offense.
2. Sheldon McClellan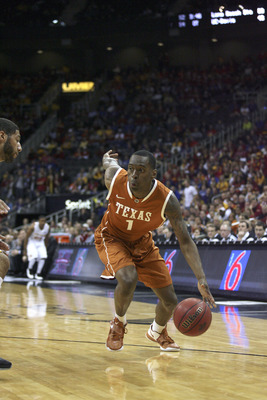 Ed Zurga/Getty Images
Sheldon McClellan made an impressive splash as a freshman, ranking second on the Longhorns' roster with 11.3 points a game. As dangerous a scorer as he is, though, McClellan still has plenty of room to develop as an offensive weapon.
McClellan knows how to put points on the board from close in, but his range leaves a lot to be desired (.310 shooting from beyond the arc).
He's also something of a black hole, passing the ball so little that he averaged just 0.6 assists per game in 2011-12.
1. Cameron Ridley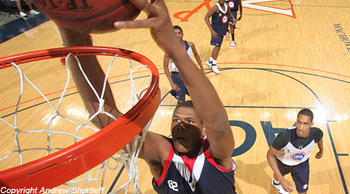 Already a vulnerable low-post team in 2011-12, the Longhorns lose their top two big men—Clint Chapman and Alexis Wangmene—to graduation.
That situation means that no player in Austin will be facing more pressure next season than prized recruit Cameron Ridley.
Rivals.com's No. 2 center in the national rankings, Ridley (out of Richmond, TX) is an impressive physical specimen at 6'10", 245 lbs.
He'll need to make an instant impact as a scorer, rebounder and interior defender if Texas wants to make a run at the Big 12 title next year.
Keep Reading

Texas Longhorns Basketball: Like this team?