Chicago White Sox Roster Battles: 3 Most Intriguing Spring Position Battles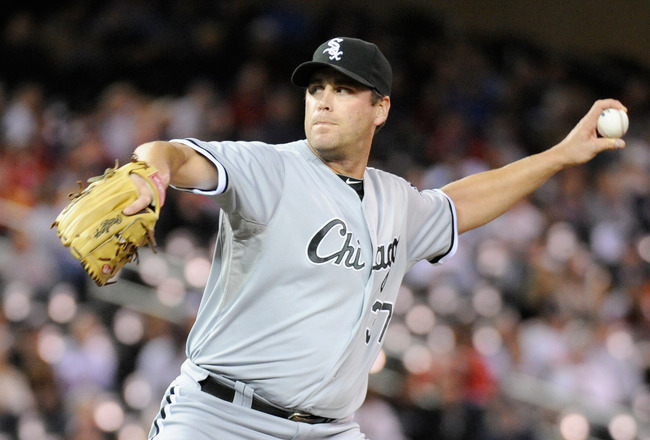 Matt Thornton
Hannah Foslien/Getty Images
Every spring a team goes into camp with questions to answer. Whether it is who is going to play a certain position or where a player will hit in the lineup, those answers have to come sooner than later.
The White Sox seem to be set for the most part on their team. New manager Robin Ventura already knows who will be playing the eight every day positions on the field. He also knows who his five starters are for the season.
There are still questions to be answered and battles to be won. Here are three intriguing spring position battles for the White Sox.
Who Will Close?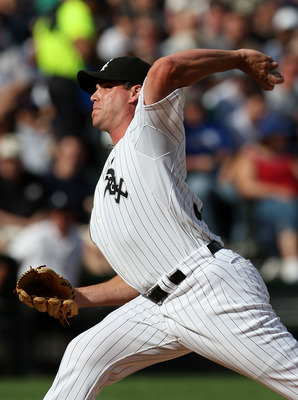 Matt Thornton
Jonathan Daniel/Getty Images
When the White Sox traded Sergio Santos in the offseason, it created a void at the closer position. Normally the closer by committee does not work. A successful team not only is going to have to pick one guy but also get consistency out of that person.
Going into spring training there were three people vying for the closer role: Matt Thornton, Jesse Crain and Addison Reed. Thornton has had the role before but struggled and eventually lost the position. Crain is the hard throwing set up man who could transition nicely, and Reed is the the youngster with the big upside.
Who gets the role?
Closer Prediction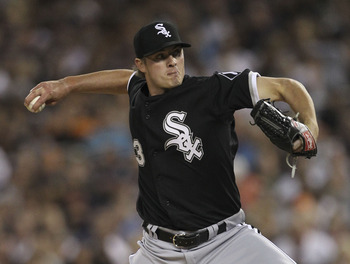 Addison Reed
Leon Halip/Getty Images
Matt Thornton will come out of the gate with the position but this will be Addison Reed's by midseason. Thornton has had this job before. He started last season as the team's closer before struggling and giving way to Sergio Santos.
Addison Reed has the stuff and makeup to do the job. He won't be rushed into it early considering because he has only pitched in a handful of major league games. However, the man who once closed games for Stephen Strasburg in college will nudge Thornton out the way and be in the role by midseason.
Who Hits Third?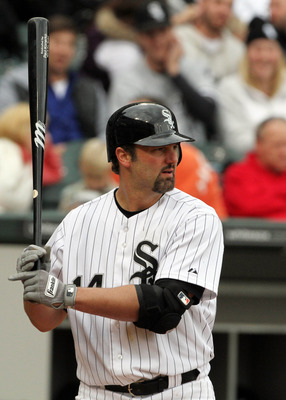 Paul Konerko
Tasos Katopodis/Getty Images
The three hole in a lineup is usually reserved for a team's most consistent and dynamic hitter. The guy who drives home to big runs and always comes through in the clutch. A No. 3 hitter has to set the tone in the lineup and drive fear in the opposing team.
One would think this spot should be for Paul Konerko. No White Sox hitter has been more consistent and productive over the last couple of years than him. However, new manager Robin Ventura has tinkered with the idea of putting in Alex Rios, and Adam Dunn could be used to break up the two right handed hitters in Konerko and Rios.
Who is the man for the spot?
Three Hole Prediction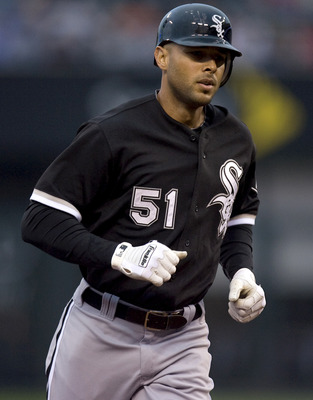 Alex Rios
Ed Zurga/Getty Images
Robin Ventura is really looking to inject some life into Alex Rios. He has come out in spring training saying he likes Rios in the third spot and it looks like he will stay there.
Rios is still a very talented player, and Ventura is trying to light a fuse under him. He is also trying to send a message saying the past is the past. Konerko will be able to provide the necessary protection for Rios and the pressure gets taken off of Adam Dunn somewhat by being in the fifth spot.
Rios adds a notion of speed to the role as well and he could do well. One thing is for sure, the White Sox are going to need him to succeed if they want to be successful.
Not so Fast on the No. 2 Spot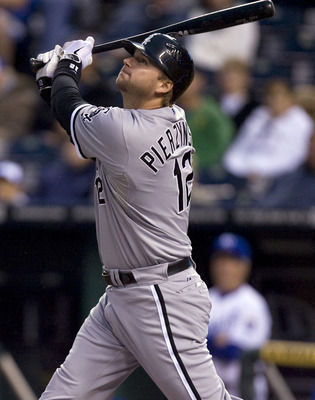 A.J. Pierzynski
Ed Zurga/Getty Images
Ever since Robin Ventura said he will initially use catcher A.J. Pierzynski is his No. 2 hitter it has been fodder for fans and analysts. This move might not be set in stone like some people think.
Pierzynski makes solid contact and rarely strikes out. However, he also walks less than he strikes out and that is not prototypical of a hitter in the two spot. Alejandro De Aza will also dictate a lot of what goes on from the leadoff position as well.
Guys like Gordon Beckham and Kosuke Fukudome in the two spot during the spring. So who gets the job?
Prediction for the No. 2 Spot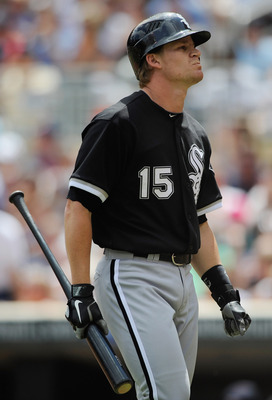 Gordon Beckham
Hannah Foslien/Getty Images
From the get go, A.J. Pierzynski seems like the temporary solution. Gordon Beckham was made to be a two hole hitter. His skill set is perfect for that role and he should be the guy.
Beckham has come out this spring with a different attitude and approach. He is looking to shake the "bust" label that has been attached to him thus far. Beckham is poised to have a break out season, and he will do most of his damage this season from the two hole.
Keep Reading

Chicago White Sox: Like this team?